Joined

Apr 25, 2016
Messages

1,268
Likes

2,083
Location
re: Tata Tiago Petrol XZ - A Layman's Review, "10000 KM milestone".
Great. Seems like you drive mostly with AC off. Eco Mode and AC is a big No for me.
Yep, I did not use AC due to wee hours travel and good weather. Eco is a big no for me as well as I need to accelerate better in dual carriage ways, especially when the road is busy.
Your graphs and table are so informative. Still would like to suggest that the variance should be measured more in % terms rather than only kmpl terms. Gives a better idea since at lower FE variance would also come down but at higher FE it would increase but % would be more or less same.
Valid point bro. Here is the updated data with variance % (third column from last):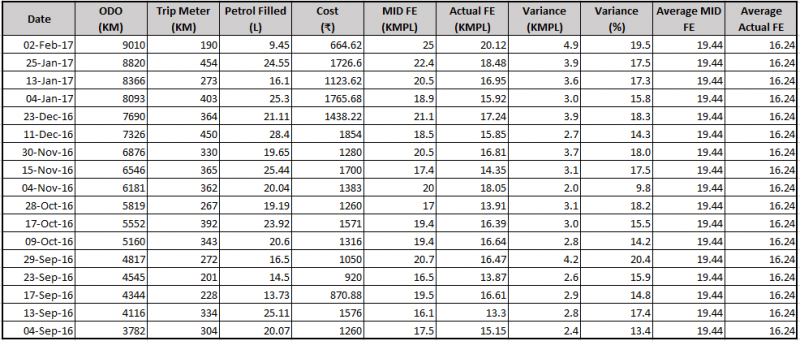 Min Variance: 9.8%
Max Variance: 20.4%
Avg Variance: 16.3%

View attachment Tiago FE Charts.xls