I wont call this an review, just sharing few experiences.
Hello guys as you all know had booked an Activa on Dec 1 for my mom.
Which was discussed here in the below thread about various brands or competitors:
http://www.theautomotiveindia.com/f...-activa-dlx-candy-lucid-red-2.html#post117309
I had dilemma ,which one to go for, having an Acitva already, thought to change the brand, but after trying various brands, i didn't feel other vehicles as good as Activa.
But decision panel was my Mom as the vehicle is meant for her, we tried Aviator too, the only difference it had was telescopic suspension as in bikes,and also ride quality was good.
But i had preferred activa, don't know why, as i hated the looks of Aviator though a good product lacks in styling.
TVS Wego was already there in family so it was ruled out, though a good competitor for Activa.
Again i preferred Activa over Wego in performance wise.
In Wego i felt after 40 kmph the vehicle doesn't feel it has juice left in it.
Though on straight road it might go well.
Where as Activa in the same speed feels more refined and hardly you feel you are doing 50 kmph in New activa, which 40 kmph in my old Activa feels like i am speeding.
Well though its not mentioned in Manual, i am not revving the engine and gradually accelerating, and have thought not to cross 40 kmph for the 1 st 750 kms.
As that is the 1st due date for service or 1 month whichever is earlier.
Also like the Combi braking of Activa , which can help in over come skid in an emergency braking.
Well will post some pics, from the dealer stock yard.
Basavangudi
Dodda(Big)
Ganesha Temple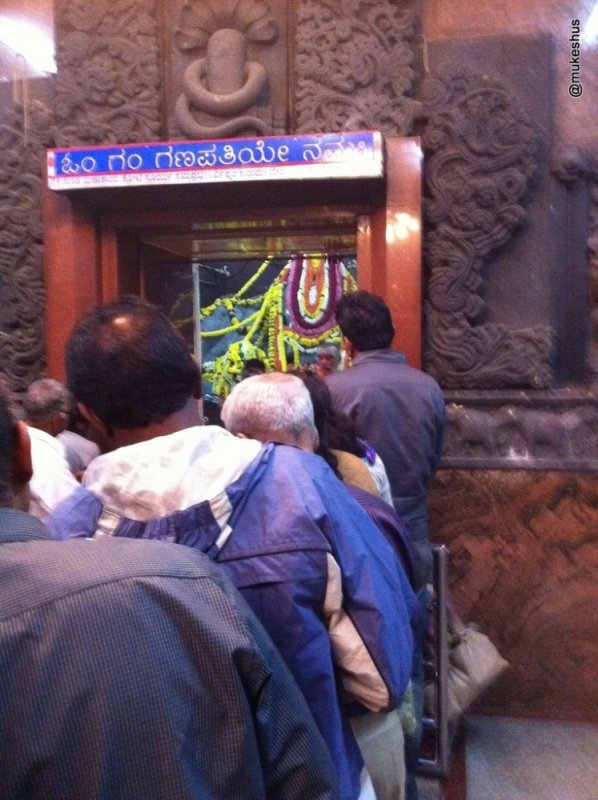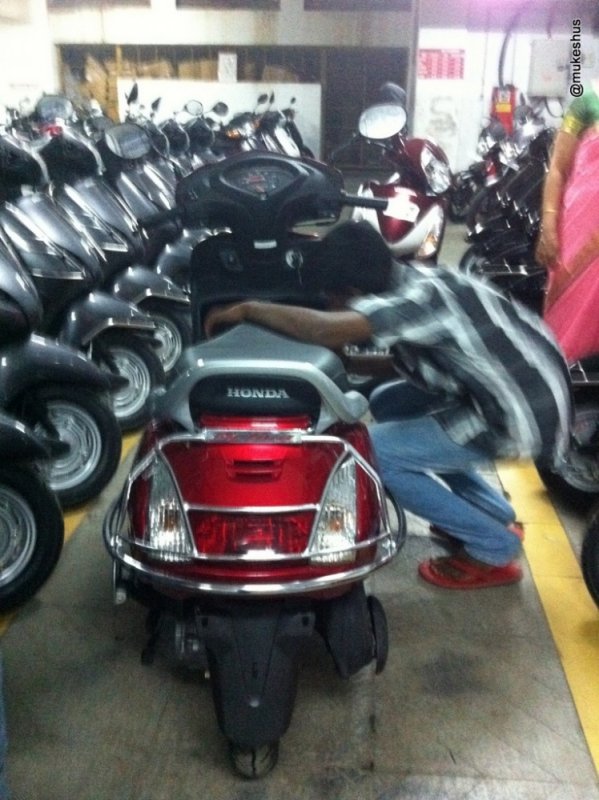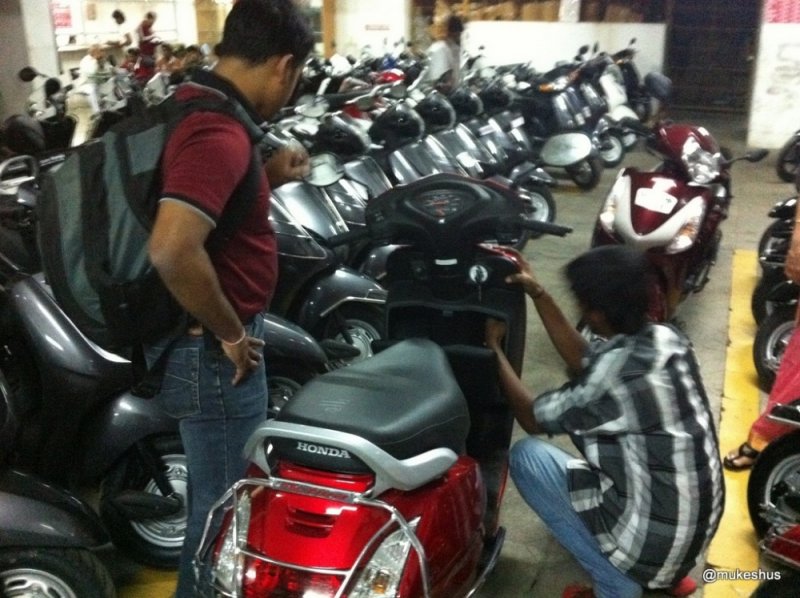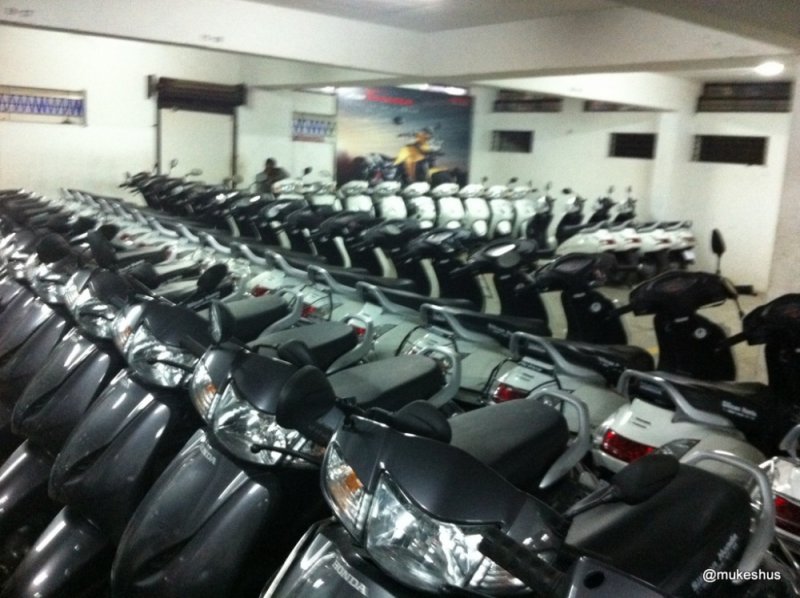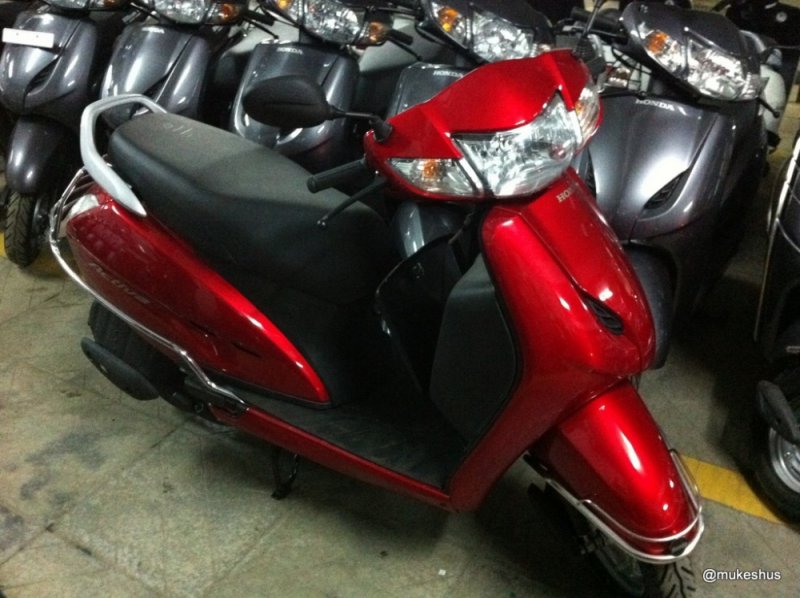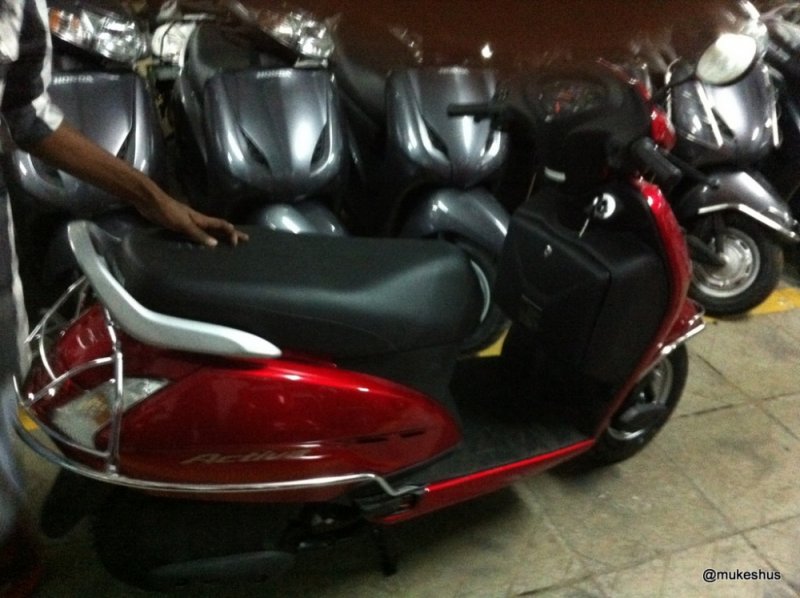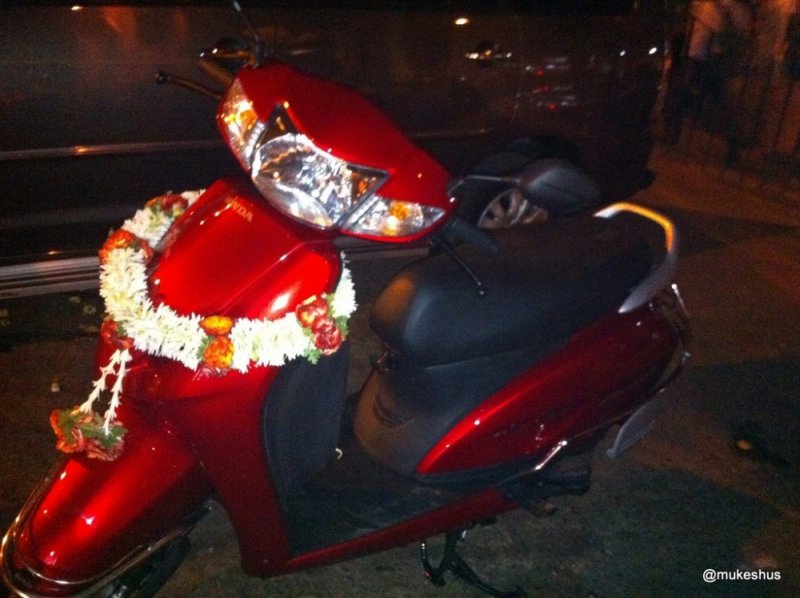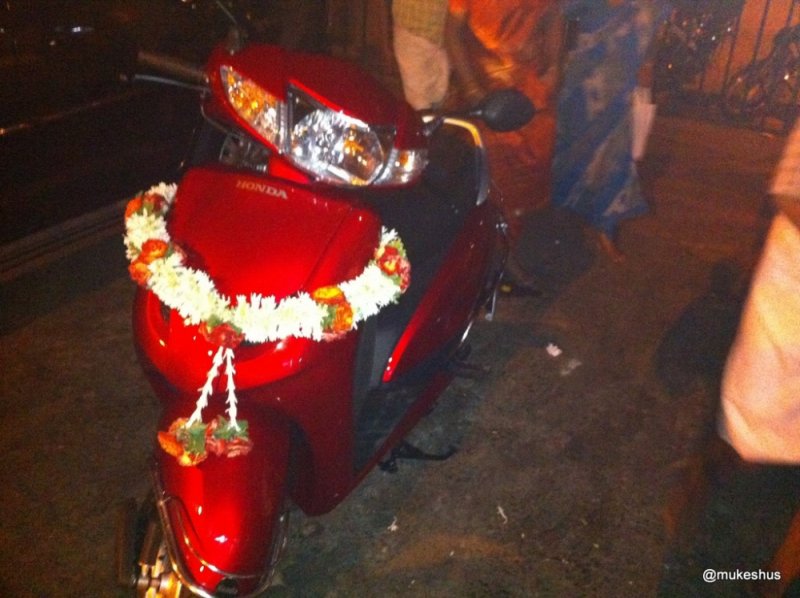 Weird color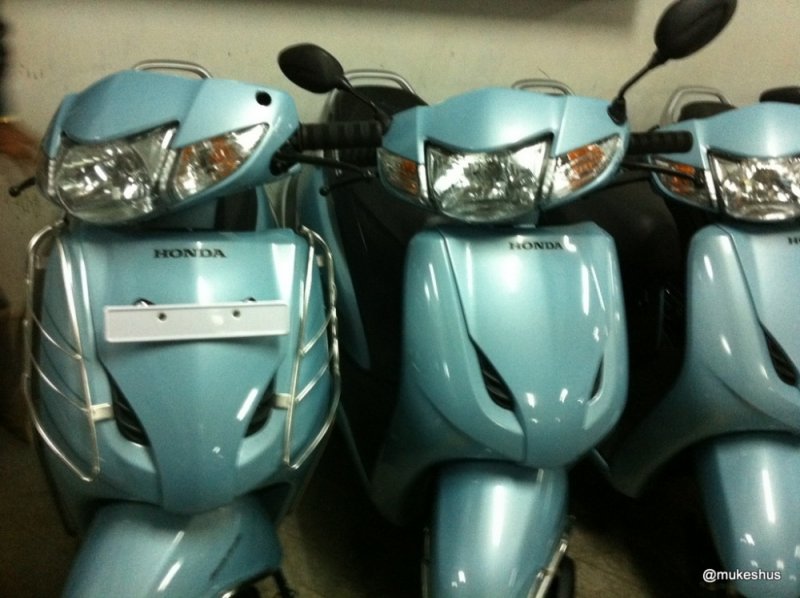 More about dealership experience tomorrow.