hey,I Just Read the previous post.And Sorry for that.Everything Will Be all Right.Don`t be upset. He/she will get well soon.buddy.keep smiling.smile is the only solution in problem

Thanks a lot. Yeah, smiling does help a lot.
The amount you got is ok.. But any way it helped you !!

So are you taking it for a final spin ??
No I am not taking it anywhere, I have just parked it outside my home (actually very close to the wall, unusually close). I will straight away hand over to the new owner. I am too sad to drive it.
Today I finished all my domestic work & spent some time in the car.
Topped up the Battery with Distilled water - 12.92 V when engine is off.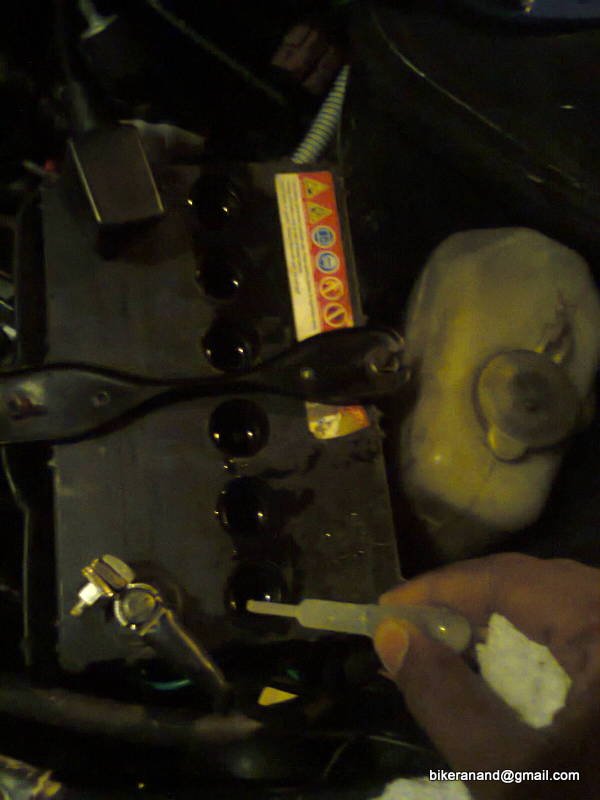 Also added water to the coolant tank & windshield wiper tank.
Used the 3M polish I had for dashboard, door pads, handles etc. Also cleaned the glove box.kept some spare fuses in the car. Tied all hanging wires. Cleaned carpets & wiped window glass with Colin.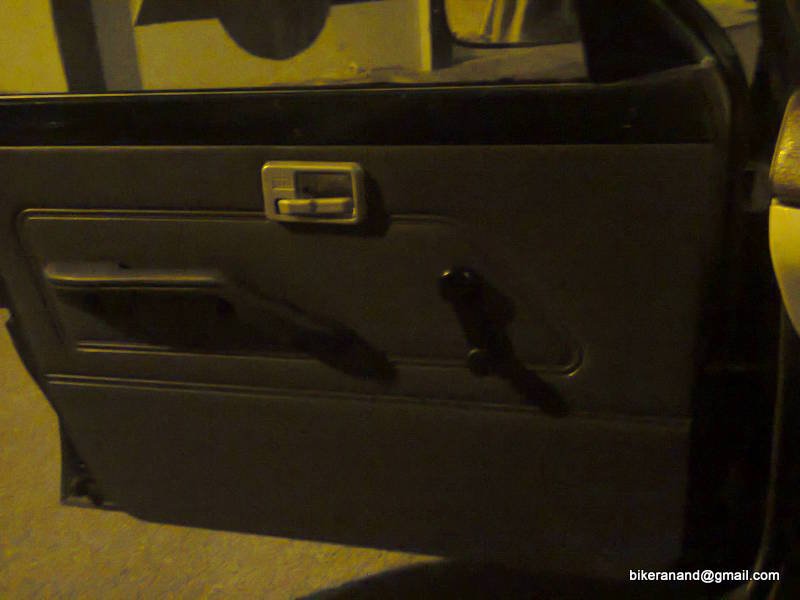 Bought a small gift for the new owner & got it gift wrapped. Also a small sweet box & a new cleaning cloth.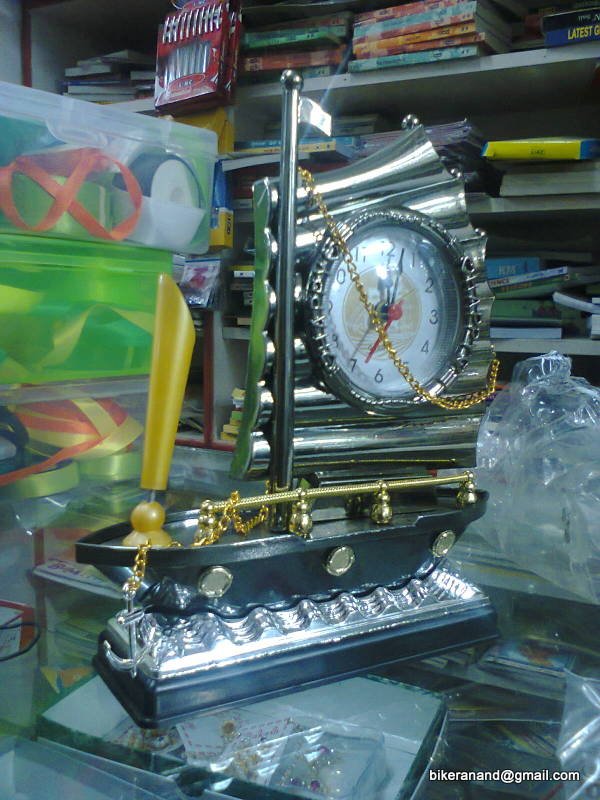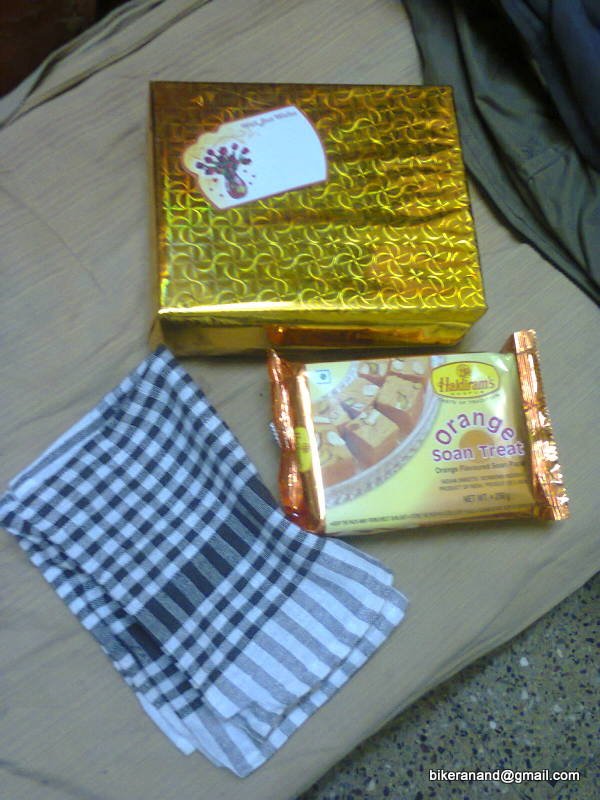 Ribbon decoration for the bonnet.
Just now arranged one set of original docs & one set of photocopies for him to carry. Any idea on how much is ownership transfer cost in Yeshwanthpur RTO through agent/Driving school?