Hi all,
after a lot of test drives, negotiations, struggles....finally I bought a sweet 16yr old Maruti 800!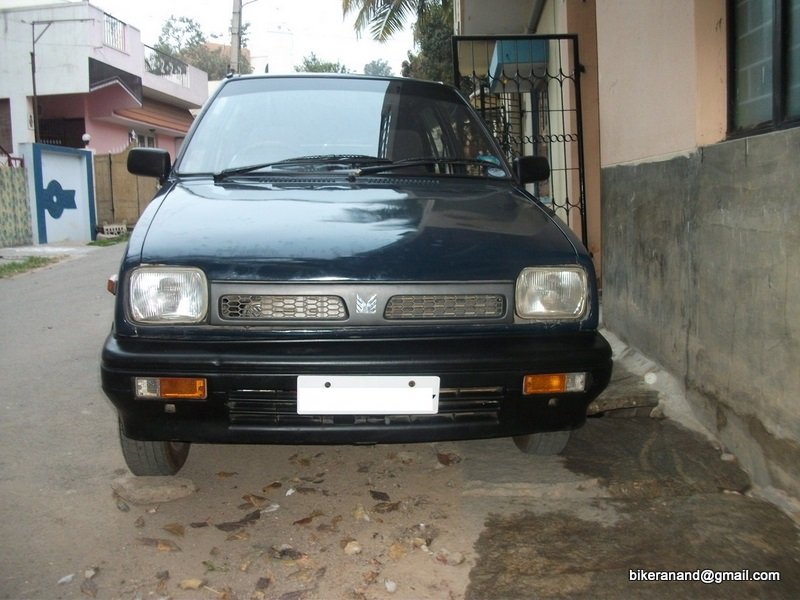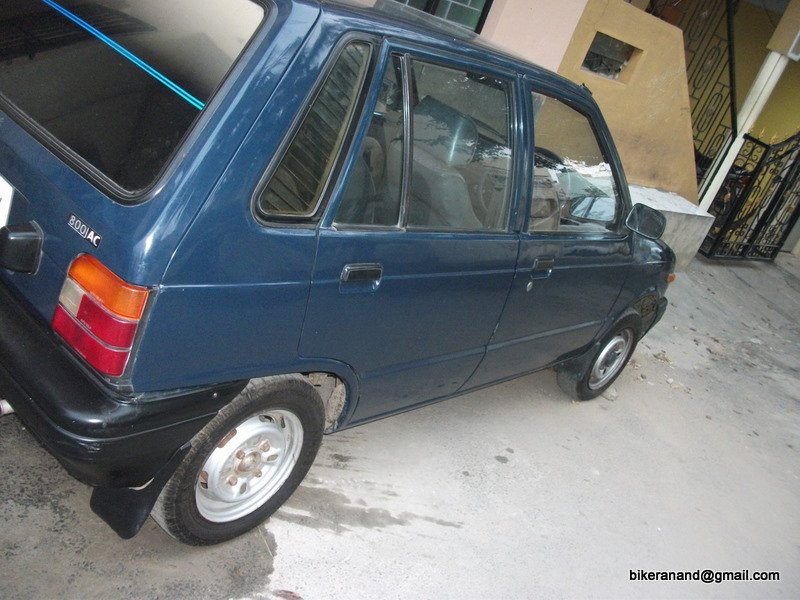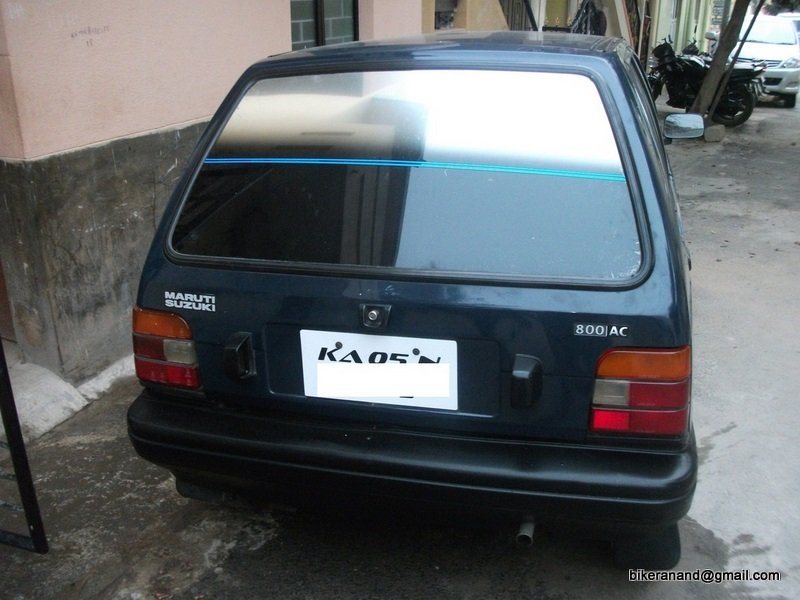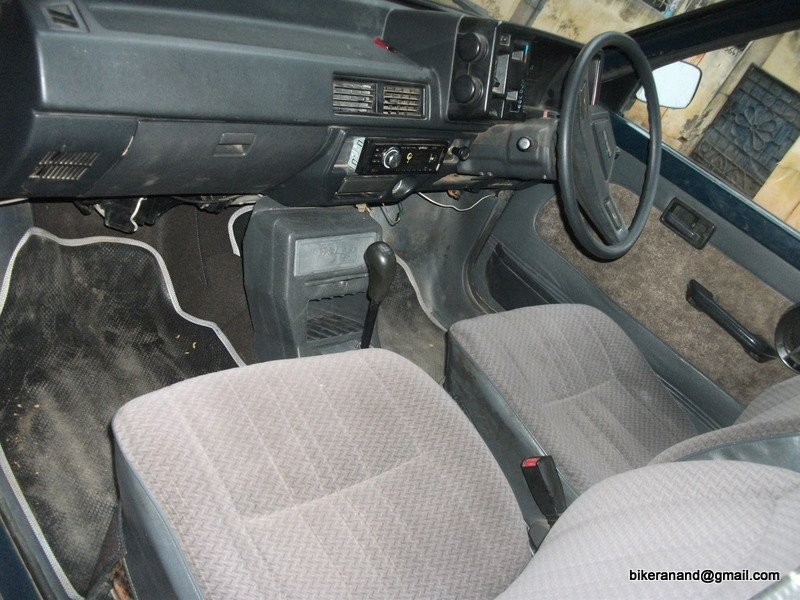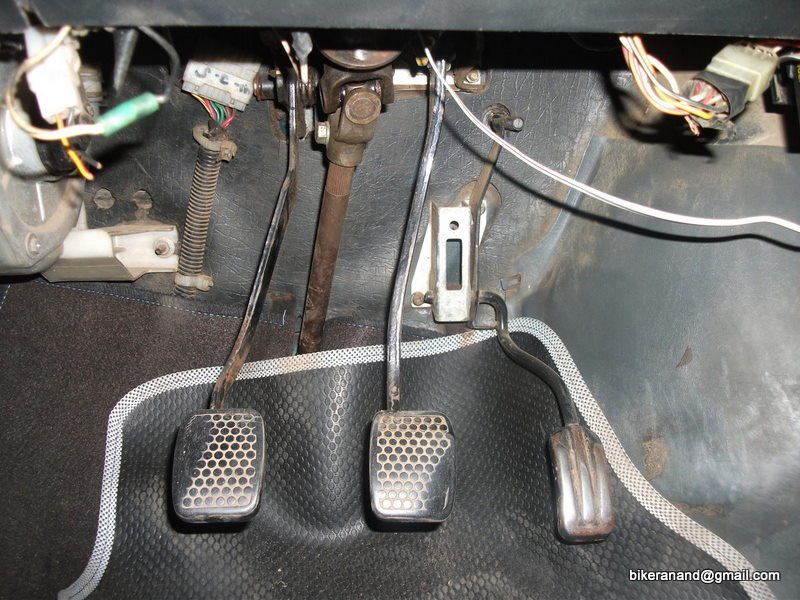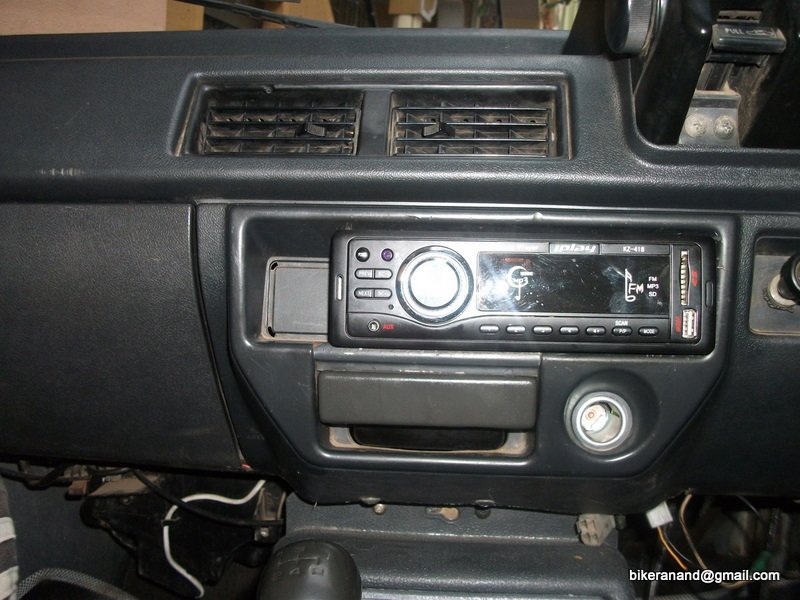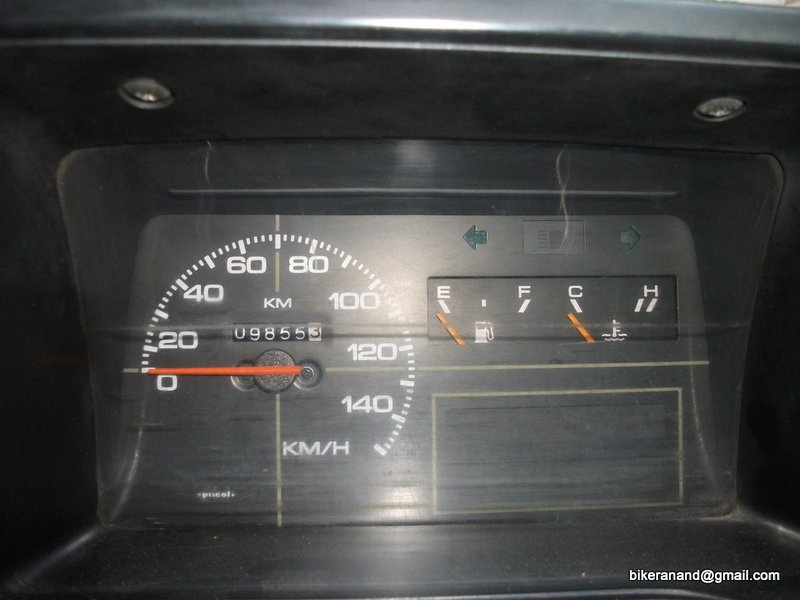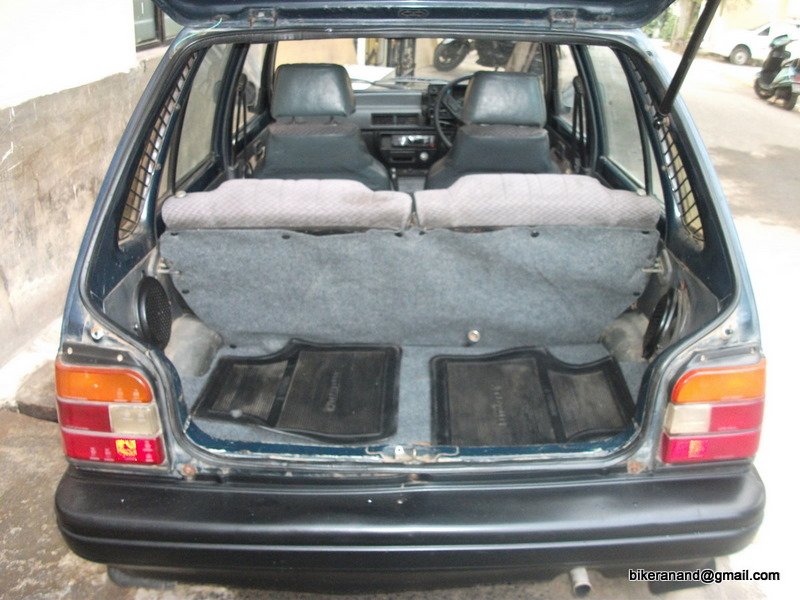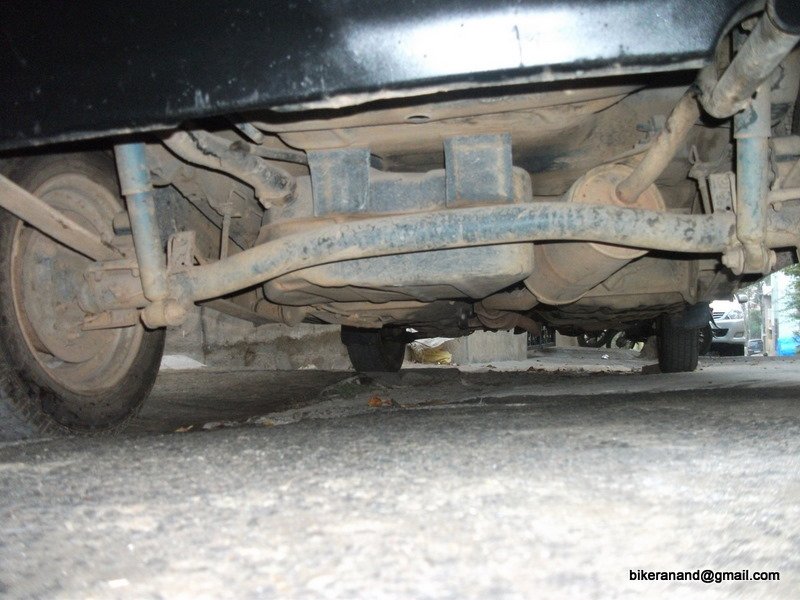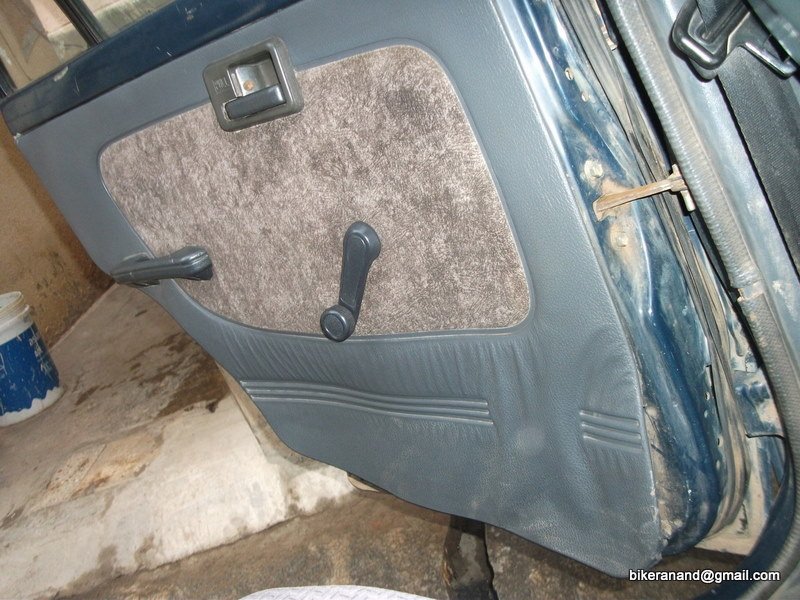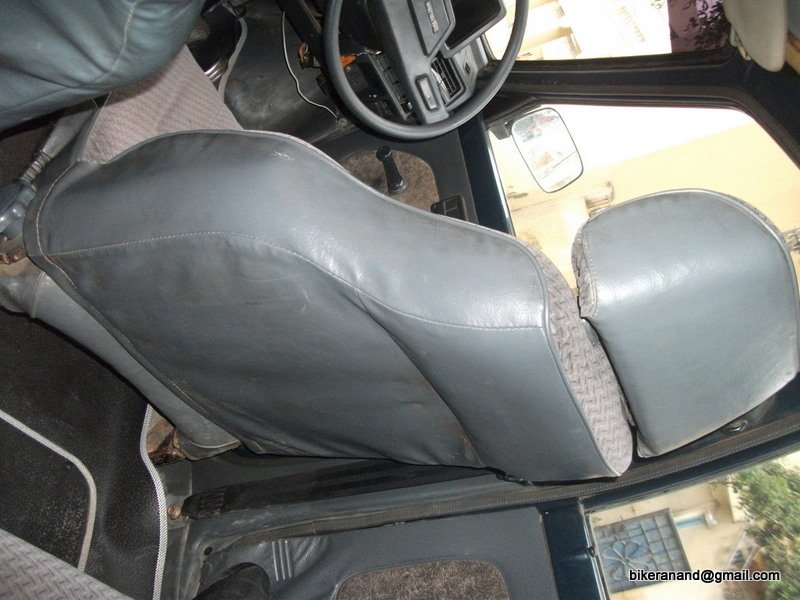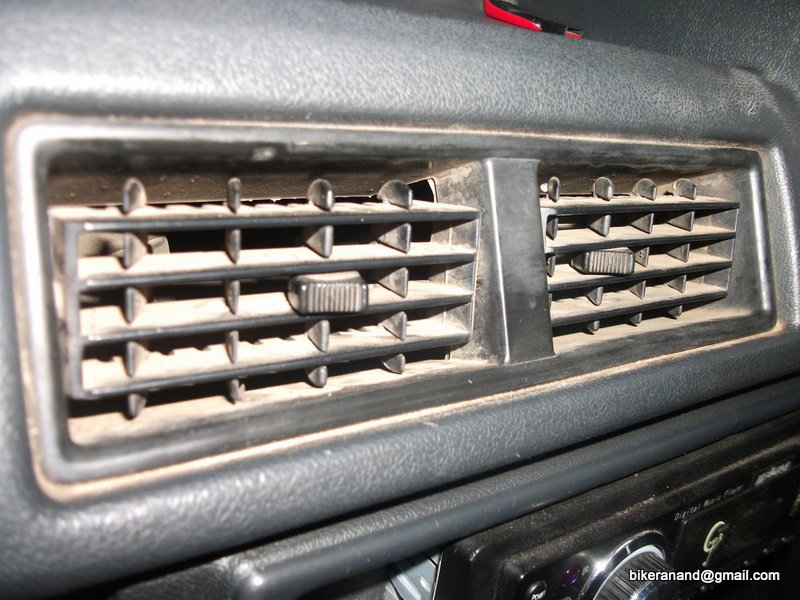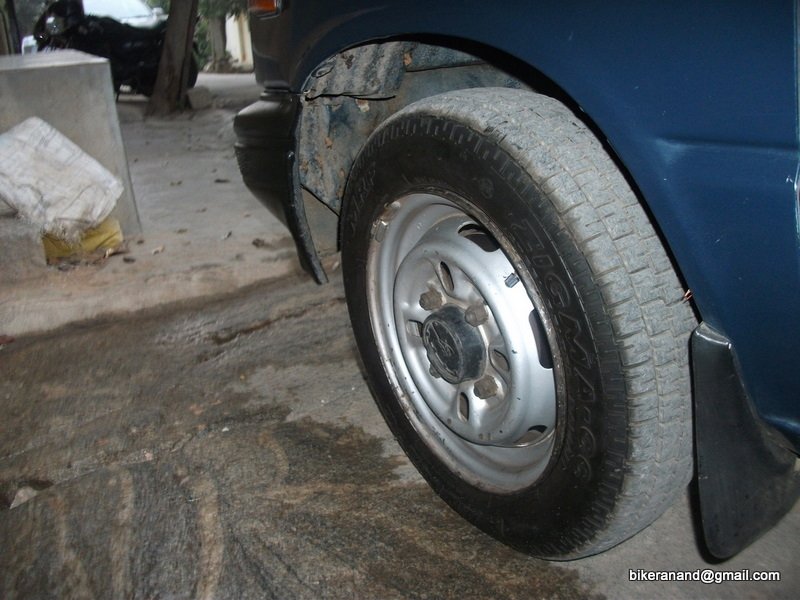 Pre-purchase story:
Only car interested to buy: Maruti 800 (ss80 if possible)
Cars test driven: ss80 (2Nos), SB 308 (Type 1 maruti 800) - 2nos
Total car no:of dealers (my hunting ground): 8
Total no:of individual sellers (whom I met): 4 gentlemen
Liked: Only this car
First Hurdle: No good deals for ss80
Hope the above info shortens the reading time. I tried my level best to find a ss80 for a good price (20/25K if in bad condition & upto 40K if in average condition) & failed in it.
Second hurdle: Can choose only dealer as I had to buy the car using credit card
Finally made a purchase from a dealer at R.T.Nagar in Bangalore.

Positives about this car:

Good exteriors (doesnt feel like a 16 yr old car)
Insurance renewed by the dealer (just 2days back)
All four new tyres (MRF on front & Apollo for rear wheels) put by previous owner
Original steering, headlamp, grill & mirrors
Brand new carpet & floor mats (they came with the car)
Music system with UBS & AUX options (only, no cd option) - with 4speakers (can manage with this ICE till I gather enough money for a brand new one)
50:50split seat for rear seats
Issues in this car:
All door pads to be changed (bought new ones just yesterday from J.C.Road)
Fuse box needs new fuses, once in a while one or two fuses go loose & ICE/ indicators stop functioning
Some fault in wiring, I guess near the steering lock/ key hole (wires messed up behind the dash board)
Battery is almost drained (Vehicle switched off/ starts jerking heavily if the engine is on & I try these things - headlamp+music+cabin light+horn+indicators)
Bonnet has a slight indication of a mild dash (will post pics of it soon)
Speedometer light almost dead
Since yesterday the air directioning rolling switch does not work (dint know the name of that thing next to the meters - so created my own one)
Rattles - I hope this can be fixed
Front window glass not rolling completely (risky issues)
Windshield wipers not returning to original positions
Drivers seat & its backrest are welded, I cannot choose the reclining angle
Brakes are scary! I gave it to three of my close & knwon people with good driving experience and all of them got a shock! Hard rock kind of pedals, literally they stand on it to stop the car, however within 3 - 4dasy I got adjusted to them
NO TACHOMETER (I need to look for one & get it fixed)
Planning to basic repairs, mild modifications & use it for a year before selling it. Here are a few pictures of the same, sorry could not find time to wax & take it to a neat road for photoshoot. Will post better pics soon
Last edited by a moderator: