Joined

Oct 1, 2018
Messages

65
Likes

156
Location
Transmission Overhaul
Almost everything has arrived now, so let's kickstart the rebuild

.
Conditon of gearbox!!
Disassembling
Remove the lock with a screwdriver and insert a piece to cloth between the gears.(avoid using screwdrivers)
Then use a proper socket and remove the nut
5th gear hub assembly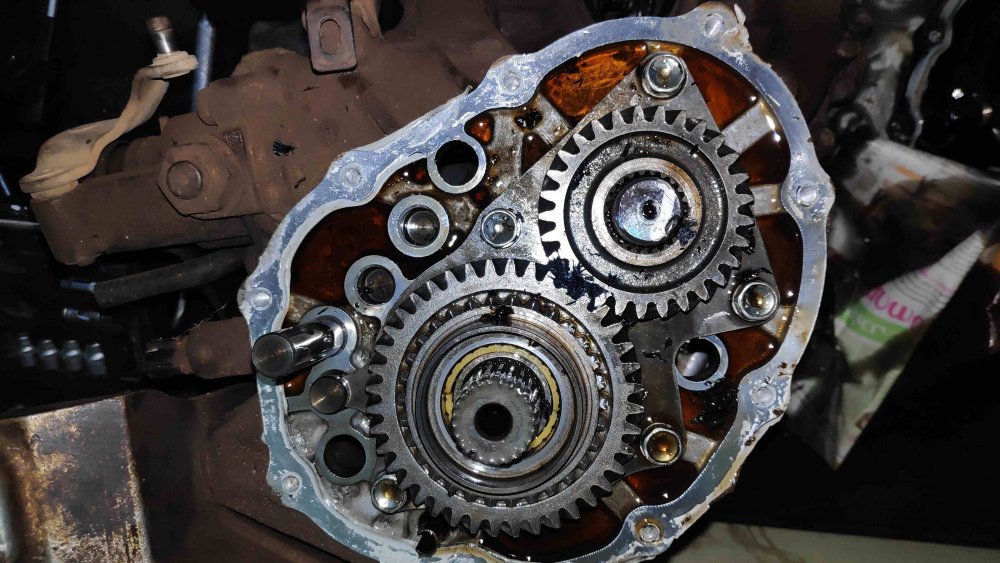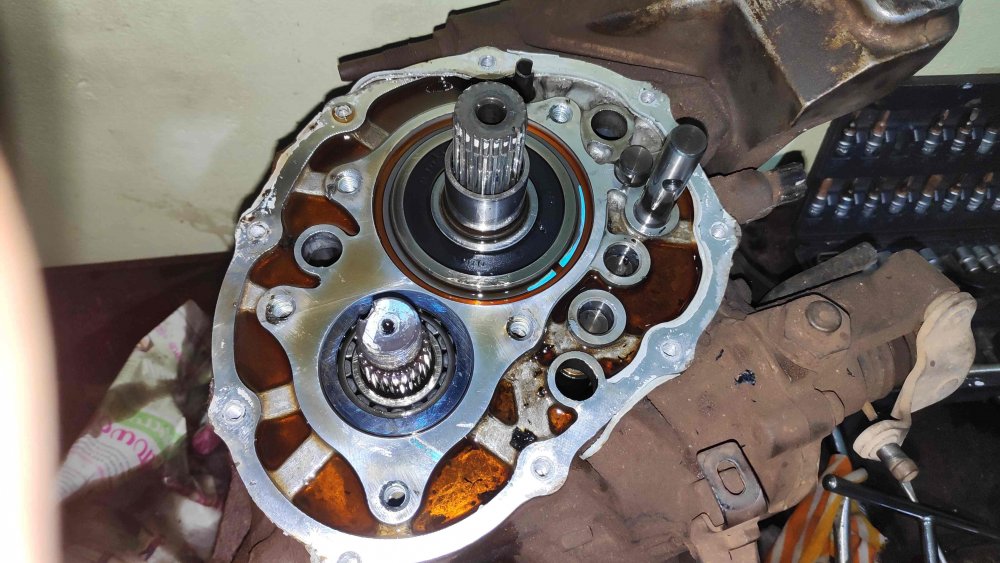 Removing gear shifter assembly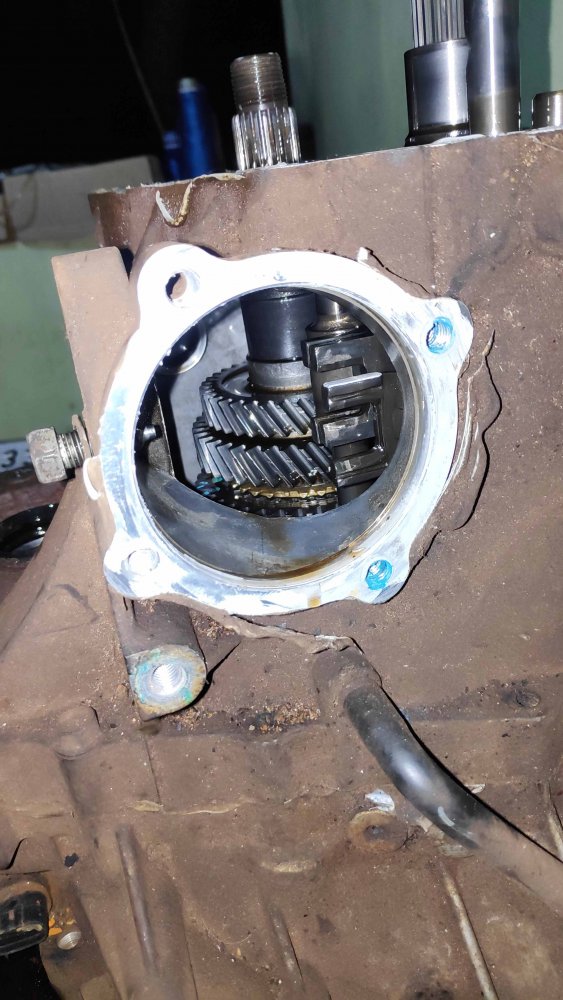 Gear shifter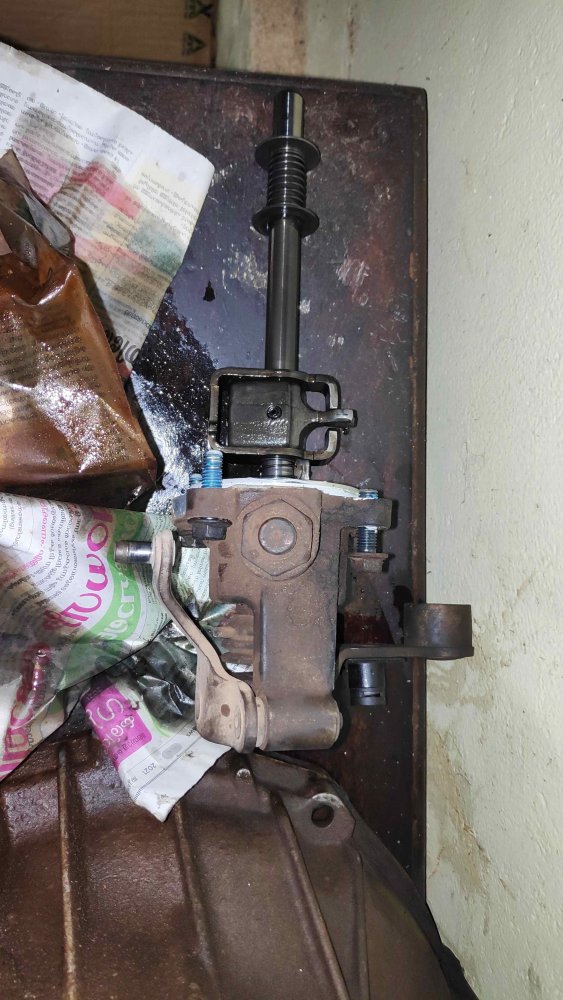 Now remove all the bolts around the gearbox
Don't forget to remove this bolt (bolt holding the reverse gear)
3 bolts are located inside bell hosuing. We need to remove that too.
Now use a screw driver and pry a little to seperate the gearbox housing. (Do not use hammer to seperate)
Gearbox after seperating
Main shaft and counter shaft
Remove reverse light switch
Remove the speedometer sensor
1.67L kms of dust
Cleaning!!
It may look simple,but takes almost two whole days to complete,and gaves me a lot of body pain

After cleaning..
But i am not satisfied with the result, so decided to go for wire brushing!!
After wire brushing!!

Changing the synchronizer
Many people may tell you that you need a hydraulic press to do this, but actually you don't need one.. You just need bearing pullers.
(Some mechanics use chisels and hammers to remove gears from shaftring on't do that, it may damage the gears.)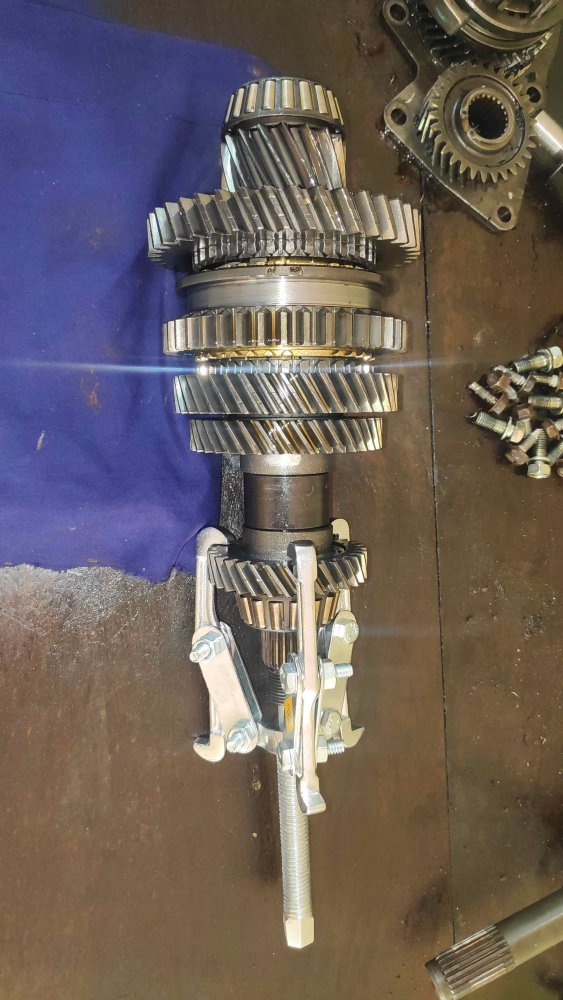 Synchronizer Ring set
Damaged ring
Damaged ring close-up (This 'step' formation is the reason behind the gear shifting issue)
Good ring
Remove the lock to remove the hub assembly
First gear synhronizer
Hub lock set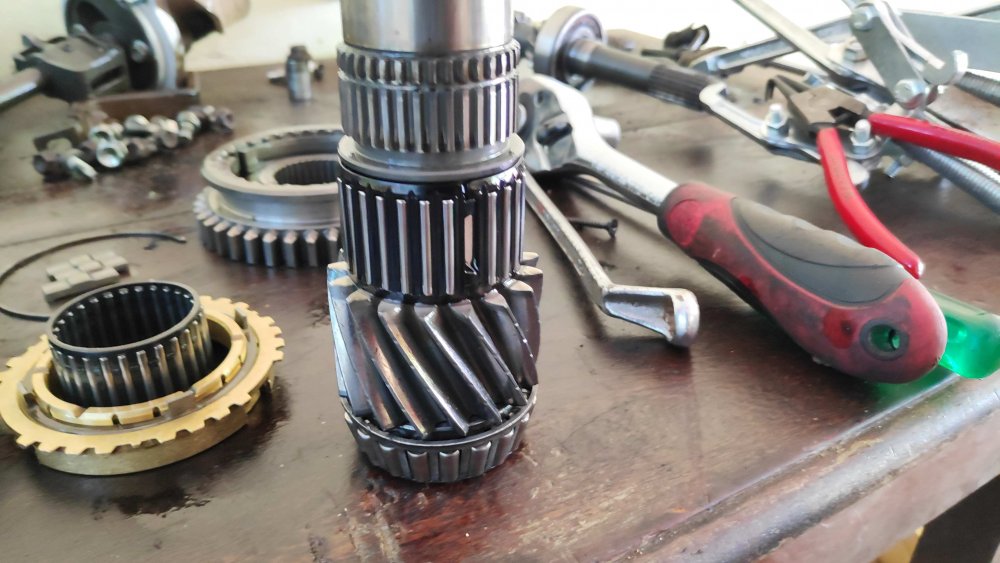 After complete disassembly
After cleaning with diesel, petrol and water
Install roller bearing
Adding lubrication (Fresh new gear oil)
Inserting first gear
Installing new synchronizer
Installing Hub
While installing the hub, make sure the locks are properly seated. If it didn't seat properly, the gears won't engage easily and you need to remove the whole gearbox and disassemble it completely to clear it.
Installing second gear synchronizer
Installing other things
Counter shaft assembling completed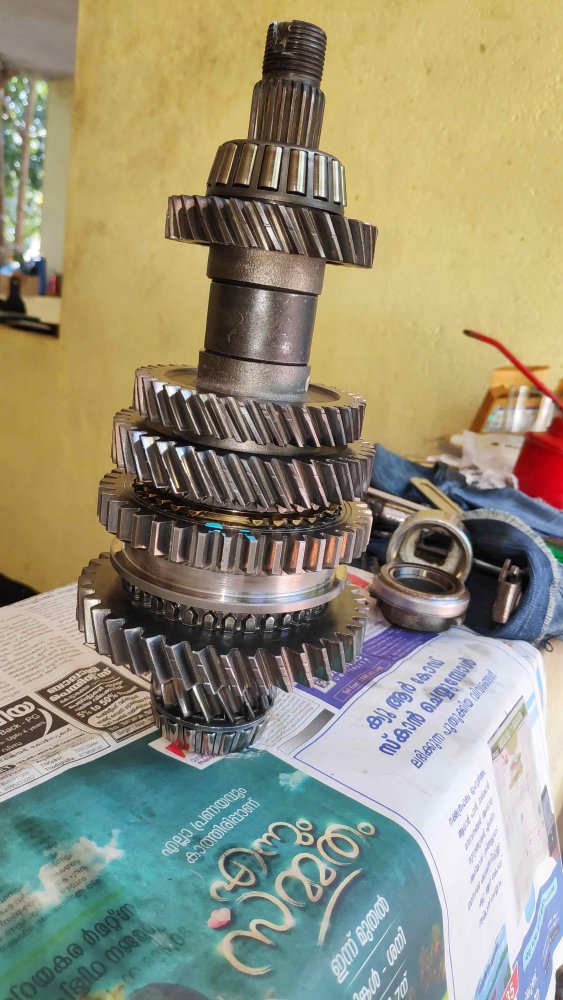 Everything washed with diesel, petrol and water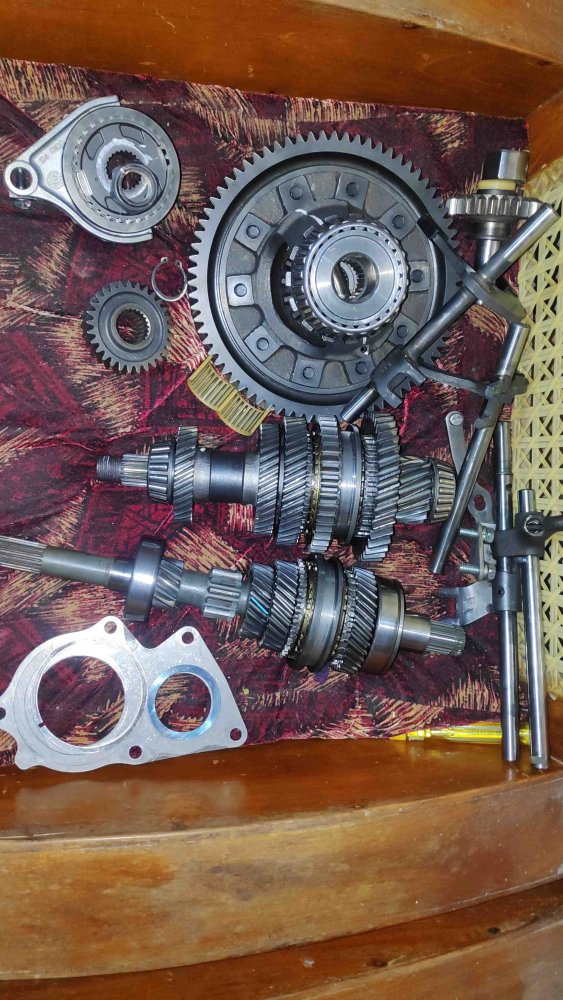 Rebuilding
(Always do works like this in a clean dust free place)
Installing oil seals
Installing Crown wheel
Main shaft
Main and Counter
Installing these shafts is a tricky thing. You need to install both shafts with shift forks at the sametime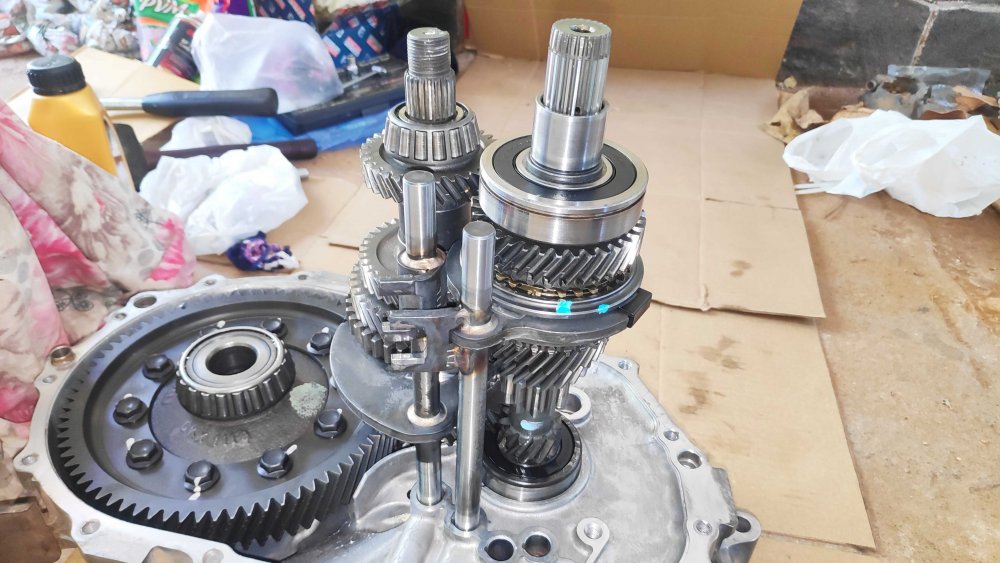 Installing reverse gear
Before installing the cover, make sure this screw hole is aligned with the marking in the gearbox housing
Now add a
light even
coat of rtv on the mating surface.
Do not
apply too much rtv like the garage guys.
(It only makes things worse)
Tightening the housing
Installing reverse gear bolt (Don't forget the copper washer)
Installing the lock and metal washer
While installing the metal plate, make sure it seats properly like this
Installing 5th gear assembly
5th gear synchronizer
5th gear hub
while installing the hub, make sure these markings are aligning properly
Now install the nut and lock it with screwdriver and hammer