Disclaimer: This is not an official review by The Automotive India.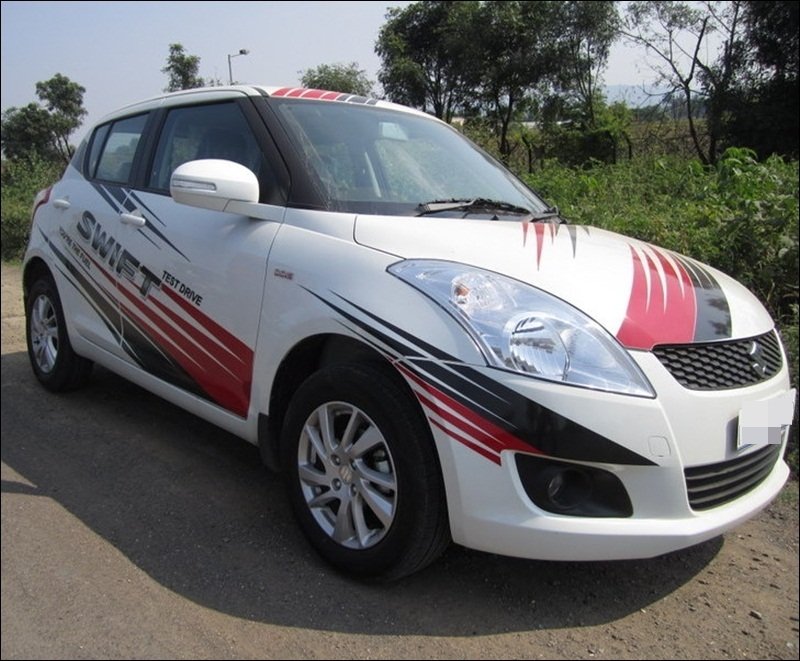 It is a no brainer, ever since the debut, Swift has proved itself as a jackpot product for Maruti Suzuki. But with the intense competition, the company felt the heat and it eventually became necessary for them to upgrade to an entirely new model. Now keeping up with the trend of its success story, New Swift still continues to please the buyers, which is quite evident considering the tremendous response by receiving over lakh bookings just after the launch, in no time. New Swift is one of the biggest launches of this year and also it was much anticipated since very beginning. So this has left many buyers in huge expectations and hopes, but can this new model really live up to those expectations? Well, let's find out.
At a first glance, some may not be able to quickly make out the new changes in this design since the car more or less still continues to carry the same body language as earlier. But after an observation, one can eventually spot those good bits, with the major ones being, bigger, stretched head and tail lamps which help in keeping the looks of Swift pleasant, generic as ever, it also directly benefits by making it appealing for all kind of age groups. Best upgrade however are the fresh design of alloy wheels which look fantastic to say the least. The side profile design is same like old swift, only significant difference here is that the new swift is now bigger in length by 90 mm and wheelbase has been also stretched by 40 mm, although it does not really affect either exterior design or interior space much. The width has been also increased by 5mm, but height remains unchanged. Overall the build quality is step ahead and feels solid. Thankfully, gone are those uneven panel gaps and in fact, the paint quality is admirable as well. These less exterior changes perhaps indicate that Maruti Suzuki wants to play safe in market with their all time best seller and we won't be surprised, if it still remains one of the favorite choices among car modifiers.
Last edited by a moderator: