Joined

May 1, 2011
Messages

3,594
Likes

761
Location
Hi Friends,
Here is a DIY for installing power windows in
Maruti 800
..
This was an upgrade I was thinking from many days..(o o sorry many years),
on my birthday this time it came true.. I bought the Xenos power window kit from a known accessory shop.. he offered me to get it fitted by him and asked 1000rs.. as usual I refused it.
This kit comes with auto roll up driver side and auto roll up of windows after locking from central locking..
- 4 roller mechanism
- 1 main control unit
- 1 one touch and auto lock module /circuit
- 2 wiring kit, 1 from battery to the circuit the other one for all doors
- 4 switches,driver side with 5 switches (4 for all windows, 1 for child lock)
- 1 year replacement warranty..
Though I bought it 2 days back I was bit busy could not fix it,

sleepless nights..yesterday started the mission at 6am ended almost by 11 am !
Detailed info -
Need to remove the previous / oem roller mechanism, very tough job as all the screws were rusted and refusing to come out.. need to hammer them at the edges and remove them.
Next need to fix the new roller mechanism with motor
(fits to normal holes provided no need any mods)
. For front windows need to align the windows as it sometimes wont rollup straight.
For wiring need to fix the main circuit and the one touch module next to the fusebox (rightside above accelerator pedal), need to take the left front door wiring below the floor carpet as the wire length is short, the from the side pillar to the door (no need of any holes to be drilled as there is a hole already provided. (One main thing need to cut all the plugs the wire ends so that the wire passes through the hole in the door)
Next need to take the rear wiring from right side frame/floor.
Here we need to make 2 holes, one on the B pillar other one on the door to pass the wire into the door. For passing the wire need to remove the seat belt roller/module.
Finally connect all the switches and need to connect the source from battery (+ and -) the other wire to ignition (I have connected to accessory point) so that the power windows work only when key is on..
Then the toughest job is finding out and ignition and lock positive wire from the central locking. As mine was a OEM/ Maruti nippon one it was very much difficult, still not yet fixed it..
The power windows are rolling up/down as fast as OEM ones

Could not click many photos as my hands were full of grease/dust..
Will click some pic's later.
So friends I guess you could understand and sorry for any mistakes (also blur pic's)
Power window kit
Switches and wiring
Main circuit
which rolls the windows up & down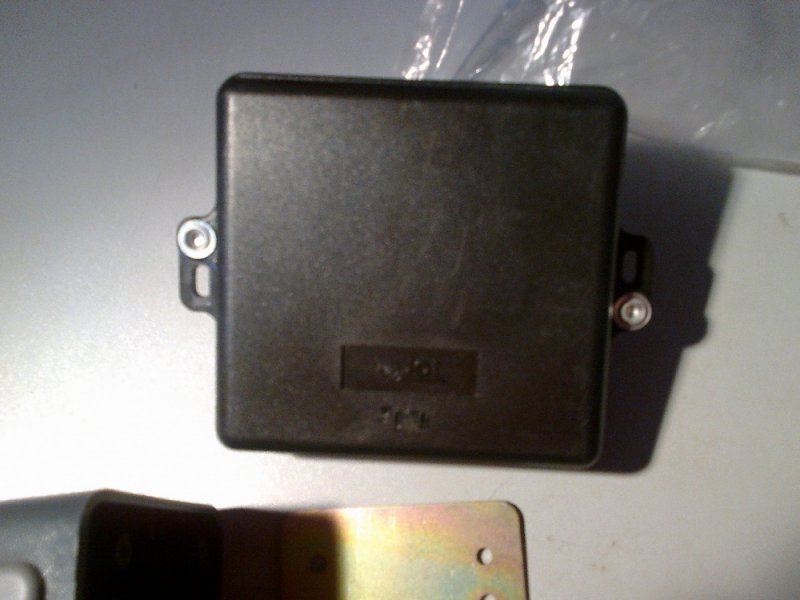 Roller mechanism
(front)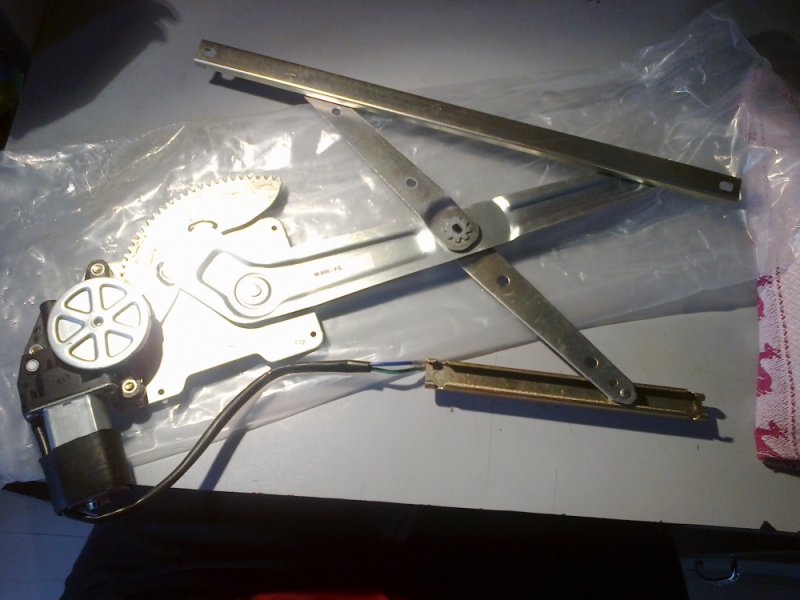 Roller mechanism
(Rear)