Got my New Altis Diesel today. :)
After a long waiting period of 8 months i got the Gorgeous Silver
Admiration Guaranteed (sorry linea

) while moving forward..
Toyota Corolla Altis Diesel G
On road price in Kerala is Rs.1505000 without accessories (fancy no extra
). I bought accessories for about Rs.30000 approx.
The new DVD touchscreen is really adorable. I love the plushness of interiors. This diesel car is very silent too.
For a car that holds the title of ever time best seller I have nothing to say about it's reliability. I always rely on Toyota.
Altis Diesel is not that underpowered as speculators says, if used the cogs wisely.
Remember, Altis Diesel is not a car for road racers but for those who love sedate driving. But once the rpm is around 2000 this car shows the power of VGT. I think this car is meant for business class than crazy young guys.
As I got my car today only, I must wait a bit for the FE figures. ( The USP of Altis Diesel

)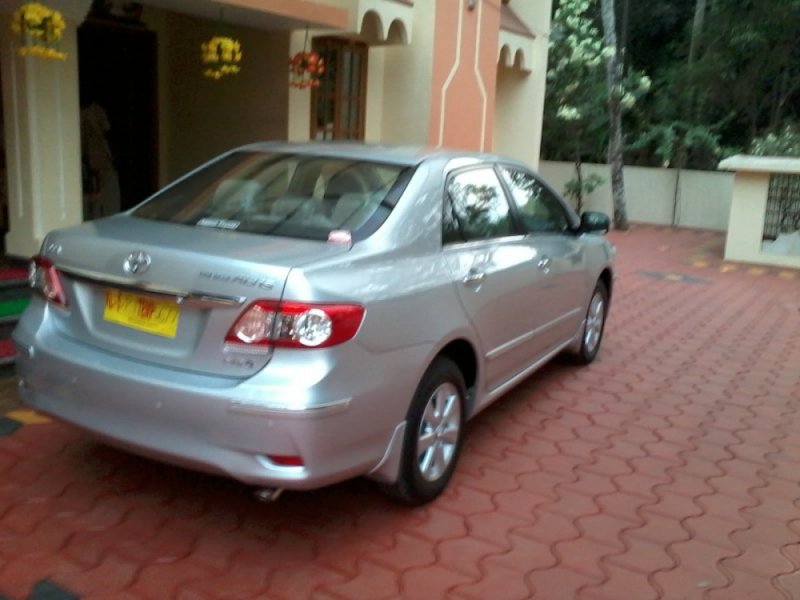 Last edited: