Gentlemen,
Last month had a short trip to a lesser known place called Baranti, in Purulia district of West Bengal. This place is close to Asansol. Came to know of this place first in this forum and then came across few photos if it in Facebook. A quick search of the place on the net made me beleive that the accommodation was basic but the place was good to spend a weekend. And I had nothing to complaint. Please see more about it
here
. Even driving directions has been provided at this link.
I take good care of my car and was already sure that although it was about seven year's old, still it was in very nice shape and absolutely no check up of it was necessary. Just filled it up till the brim and it was ready for the move.
Left my home in Cossipore (in North Calcutta) at about half past six in the morning, accompanied by my wife and daughter. All of you who have moved by car through this stretch of NH 2 are aware that this road is great fun to drive. But the sky was very much overcast and it started to rain heavily after I crossed Barddhaman.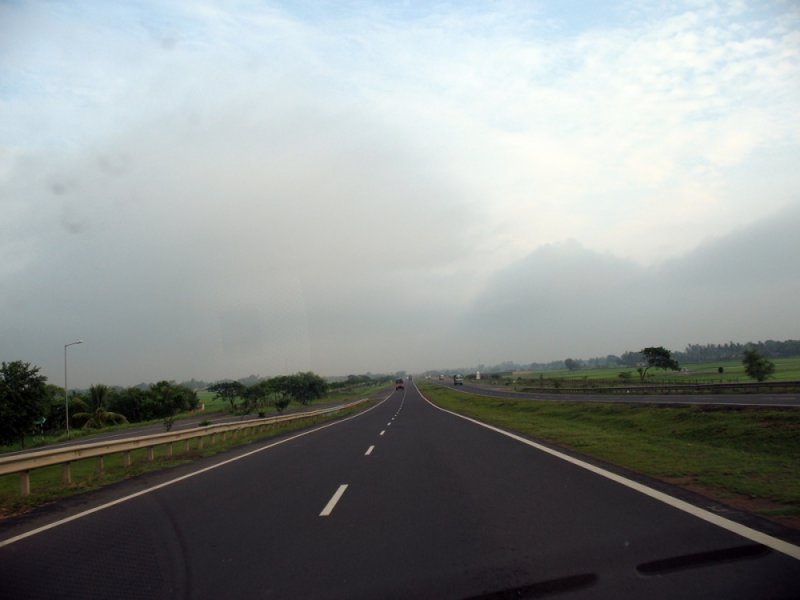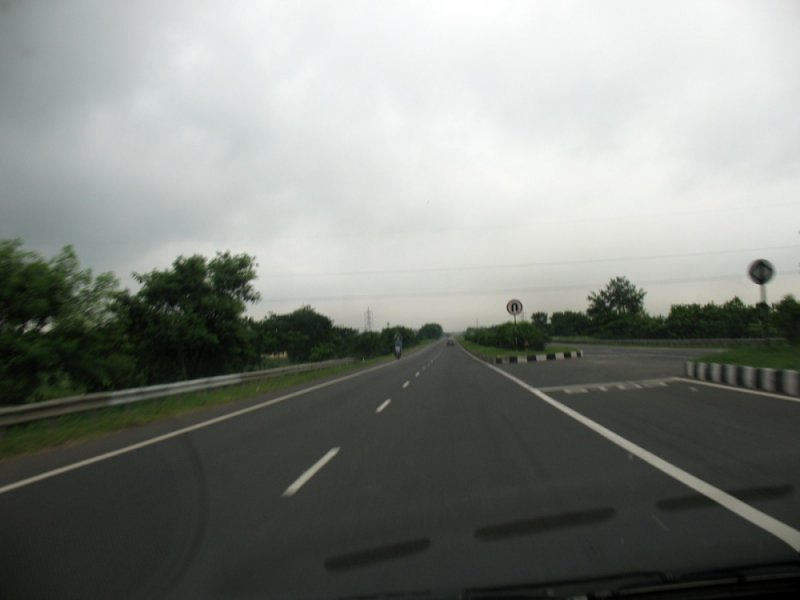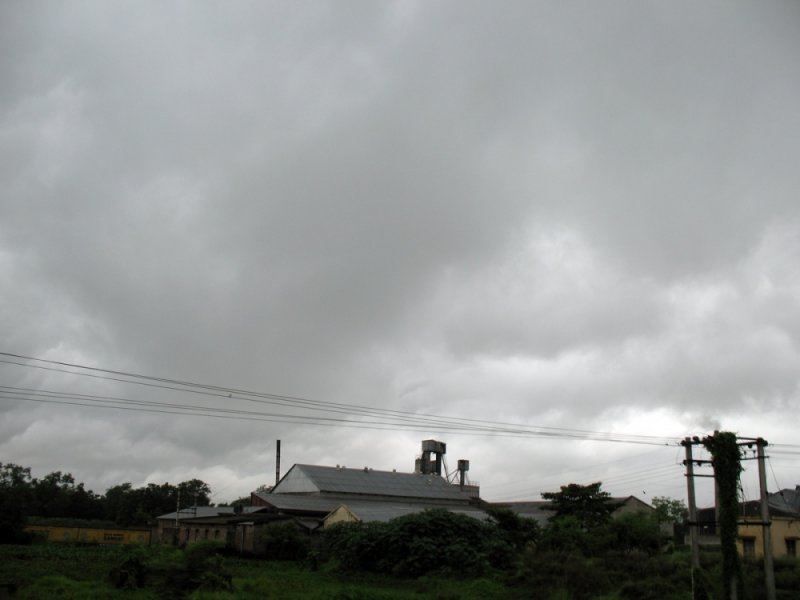 Had to reduce speed and drive cautiously. And as my car does not have fog-lamps, switching on the headlamps at low beam helped. Unfortunately had a tyre puncture, the first possibly in a year, ever since I had started to use Michelin XM1+ tyres. It was just before Panagarh. Fortunately my wife could see a tyre puncture shop just on the opposite side of the road. The tyre repair shop attendant (in red shirt) was not at all familiar with tubeless tyres but I keep a tubeless repair kit in my car as an emergency and it helped. With slight instruction he could fix the tyre. And my daughter did not waste this opportunity to get out of the car. She even enjoyed the rain and the highway (although later was persuaded by her mother to have an umbrella), while the tyre mechanic and myself was busy with the tyre.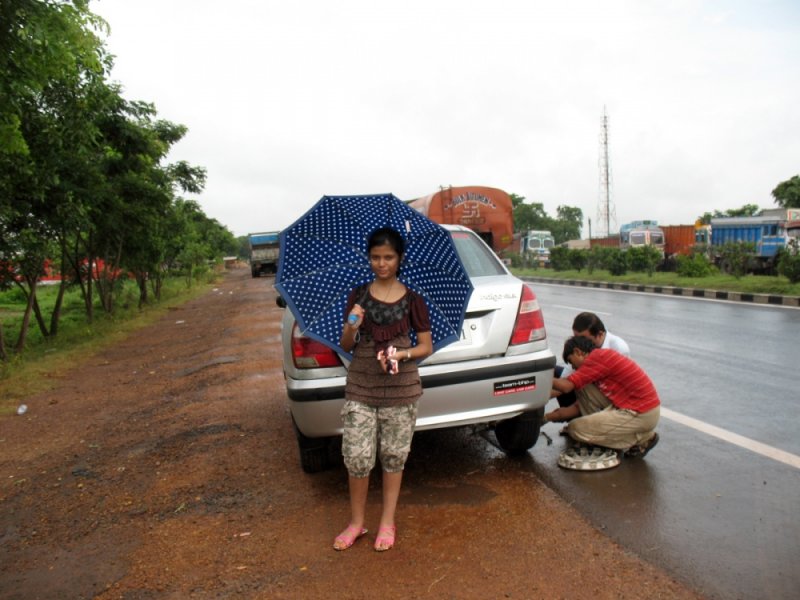 Sadly, the condition of the road has deteriorated lately, after Panagarh, as there were few potholes of varying sizes on this road. And also in many places the tar has melted and rolled, possibly due to the weight of heavy vehicles on this road, causing small bumps and uneven surfaces.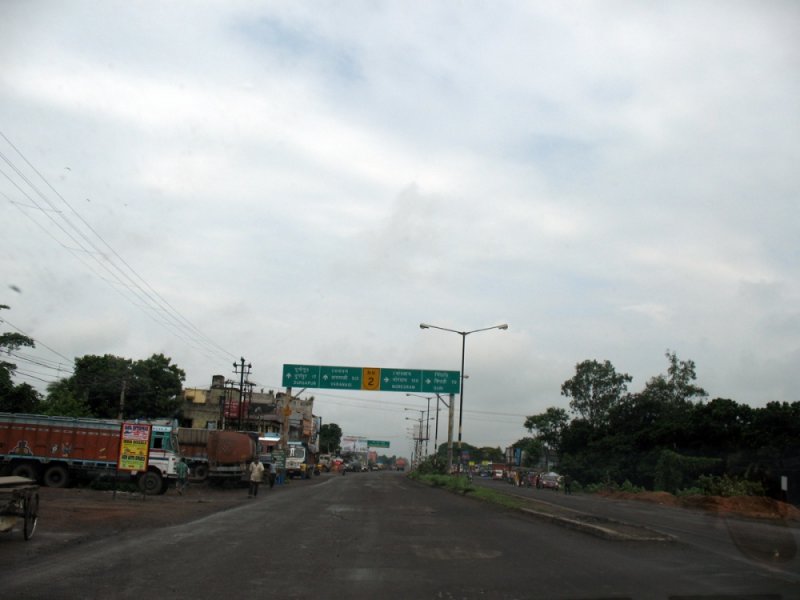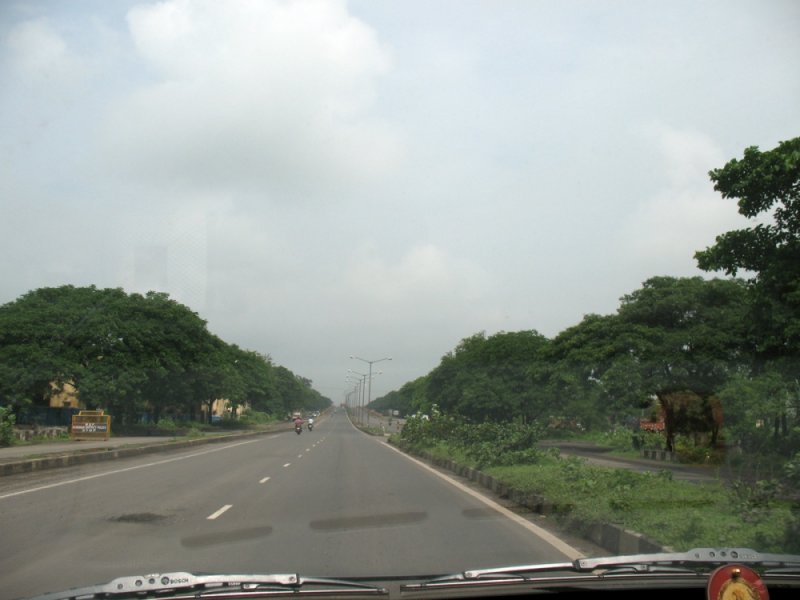 I do not use any GPS device, although I took a printout of my destination from Google maps. I took the slightly longer route via Asansol (over the Raniganj-Mejhia route), in anticipation of a better road surface. But an esteemed and trusted friend of mine, who travels really a lot, asked me to bypass Asansol, as the GT road is often crowded and usually remains very congested. I took a left turn from NH 2 at a place called Chowringee More, after crossing the Asansol toll plaza and travelling another three or four KM.
The road was not so good, yet manageable. It improved again after crossing G. T. Road.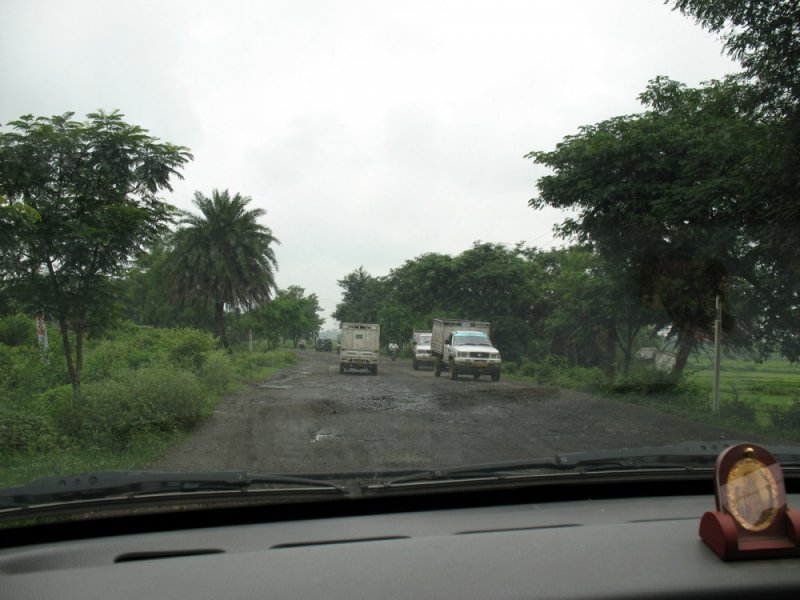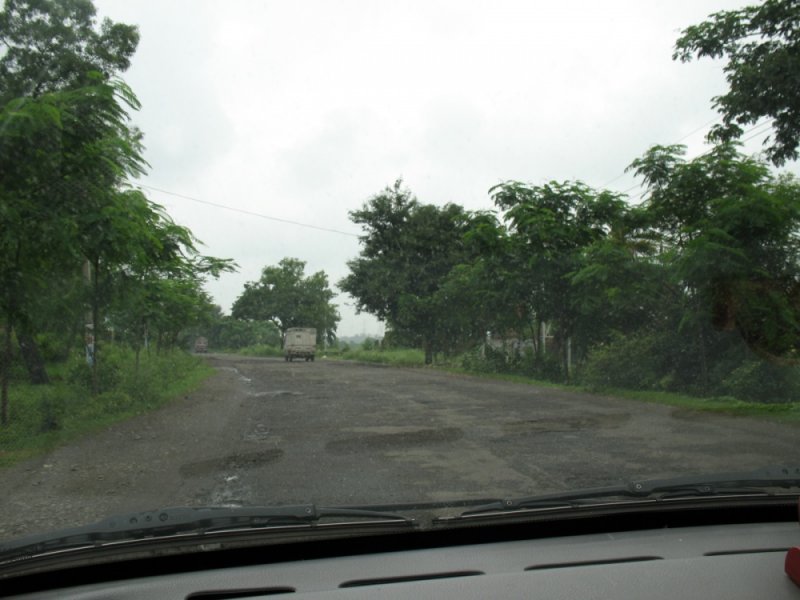 This is the grand chord rail line of Eastern Railway, through which Sealah/Howrah-New Delhi Rajdhani Expresses pass. On the left is Asansol station, while Dhanbad is at right.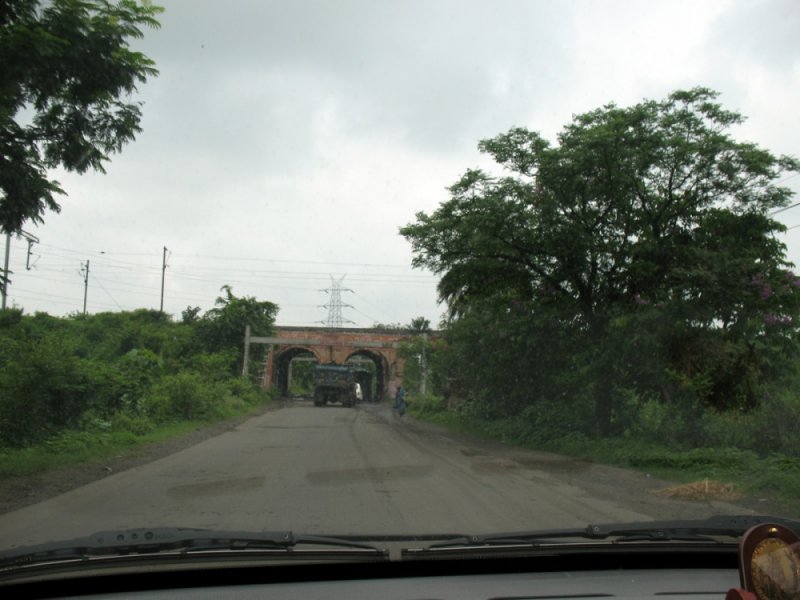 This road will cross G. T. Road at a place known as Niyamatpur. And this is the road to Dishergarh (in Barddhaman district).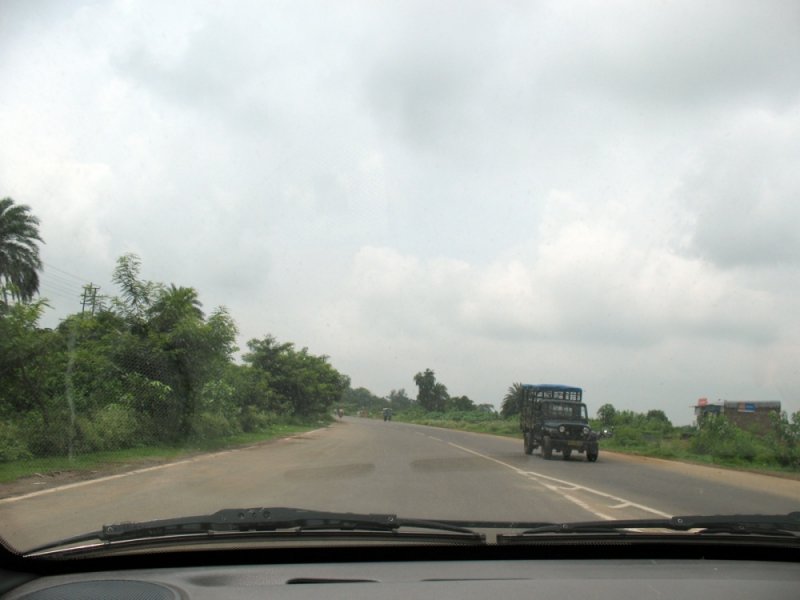 The road bridge over river Damodar.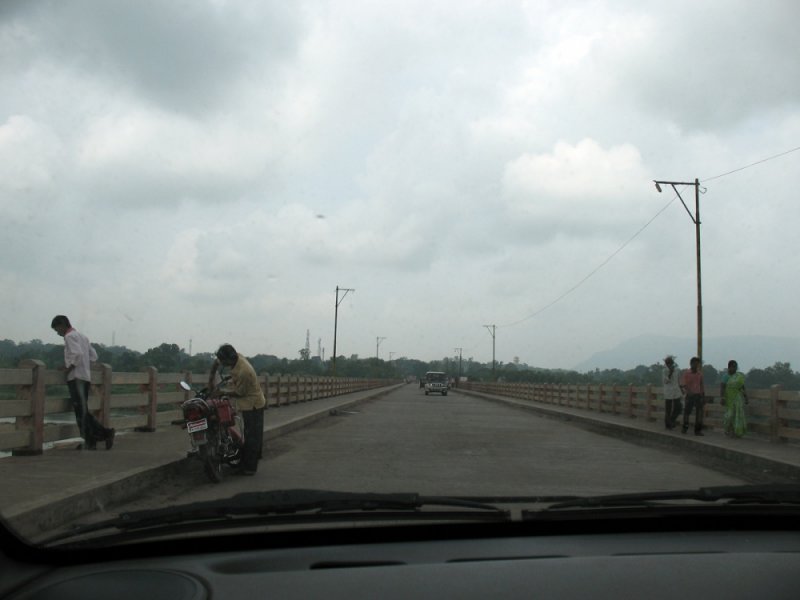 I felt relieved to see good roads again. At the other side of the river is the district of Purulia. The road goes straight to Rahghunathpur and Puruliya.
This place is called Sarbari More.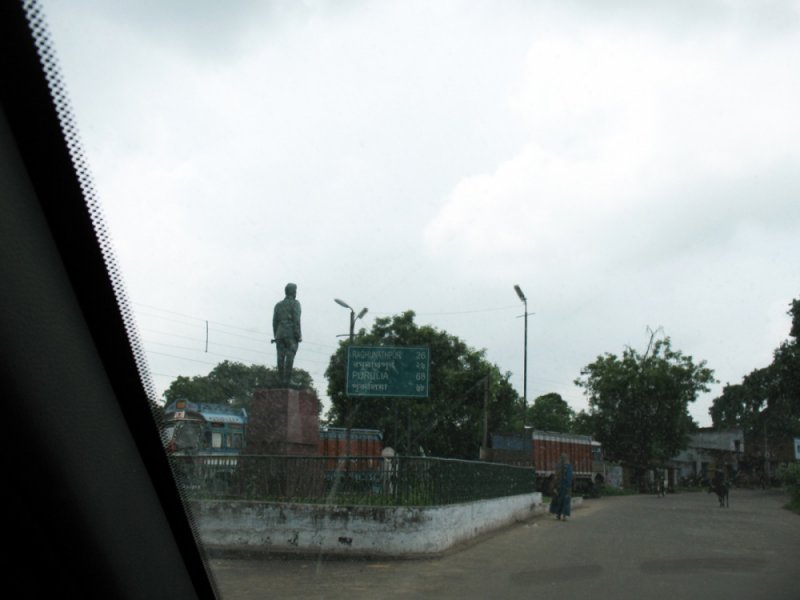 I had no idea that roads in West Bengal are still this good, considering these rainy season.
I was asked to take a narrow road from Subhash More. The road is narrow but OK, passing through small villages of rural Bengal.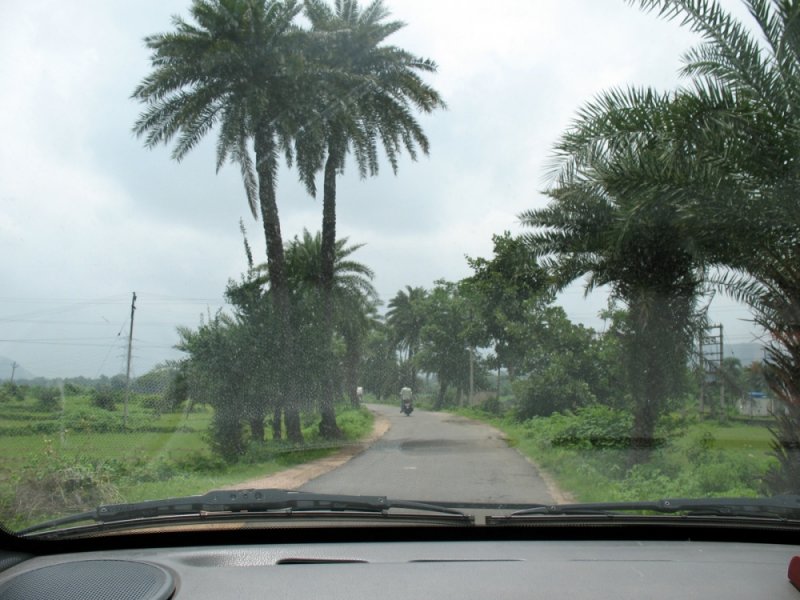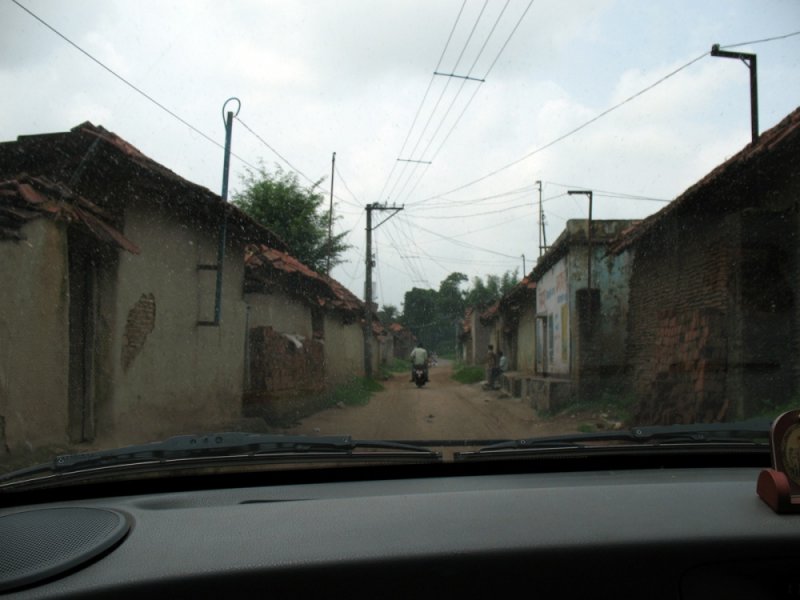 This is my first view of the lake, from a distance.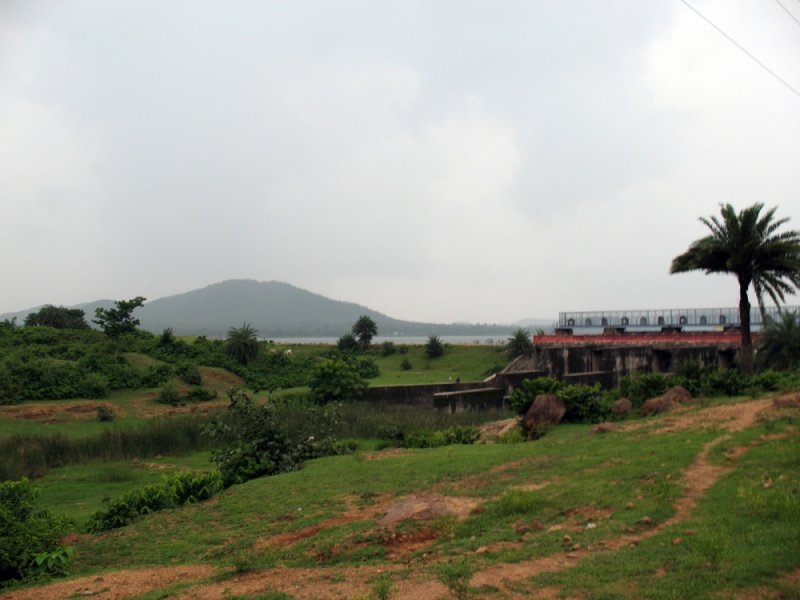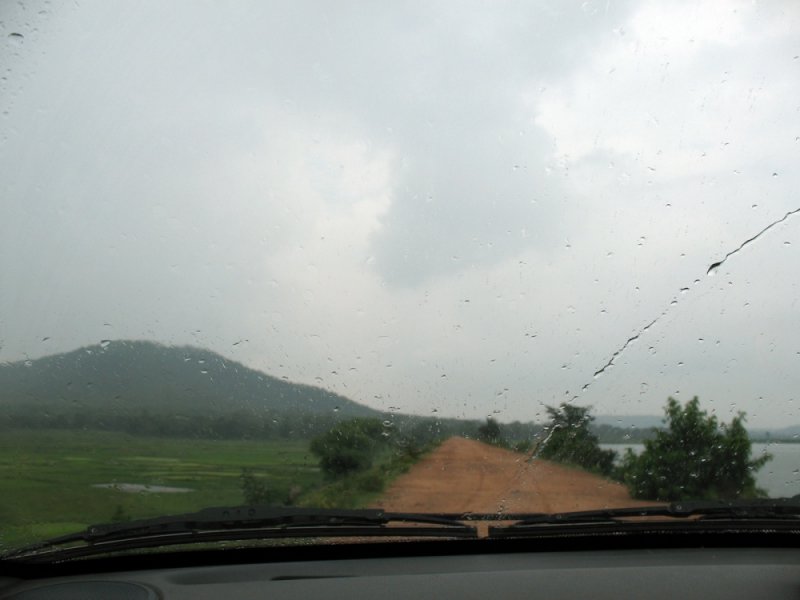 This is after we reached our destination.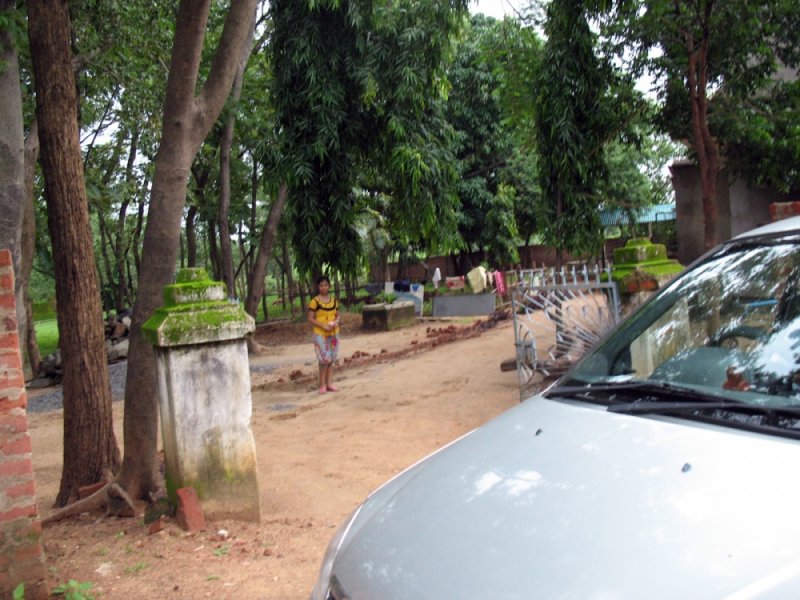 Thanks for reading. Please feel free to comment, if it is not up to the your satisfaction. I shall post the remaining portion of my trip soon.
Regards.
Last edited: