Car Tested: Volvo XC90
Variant: D5
Transmission: 6 Speed Automatic
Fuel Type: Diesel
Indian Price: Rs.45,00,214* (Est. Ex. Showroom)
Official Website: Click Here!
The Automotive India's Volvo Special
T
he Automotive India has bring a
"Volvo Special"
series for its members as well as visitors where we will Test the current two Models available from Volvo India's Stable -
The S80 Sedan
and XC90 SUV to give you a completely Detailed and Un-Biased First Drive Reports. Surprised Reading this much only? Real Action is Below, Just check it Out!

How It Looks?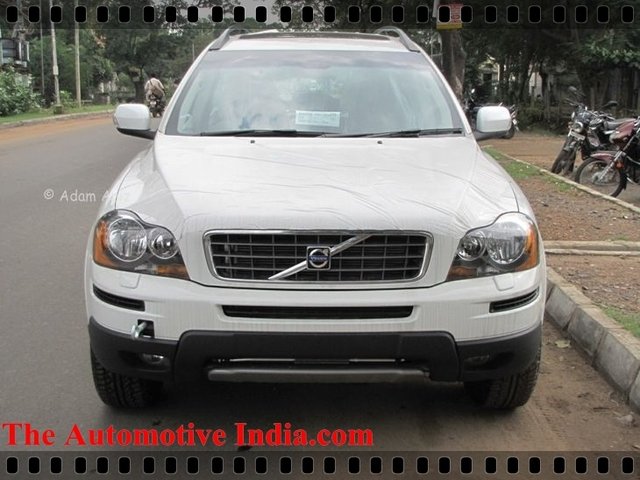 Volvo XC90 is a robust and muscular machine. Its huge stance will make you easily distinguished on the road. The XC90 has a wide stretched front and a big hood with twin bold lines which smoothly submerges well with the head lamps. In this Volvo we observed the headlamps to be designed much aggressive than in the sophisticated S80 Sedan sibling. Powering these headlamps is Bi-Xenon which adds striking presence during night to this SUV. What smarter feature we discovered is that, these headlamps turn 18 degree direction wherever the car is put on the corners so that you don't miss any of the dark spots.
The front grill proudly carries a diagonal "Volvo" Monogram which simply speaks that you're driving the safest vehicle on road. Front bumper is big and has an under body protector, letting you know that XC90 can go Off-road as well. Half black color of bumper camouflages the puny Fog Lamps.
Move to the side, XC90 may look more like an Estate at first glance to few due to its long profile and short body height. The OVRM are sufficient enough to provide the clear view of rear and comes with traditional integrated turn indicators, Pull-type door handles bear plain looks and are nothing exciting to hold. Also, the bulgy wheel arches were missed.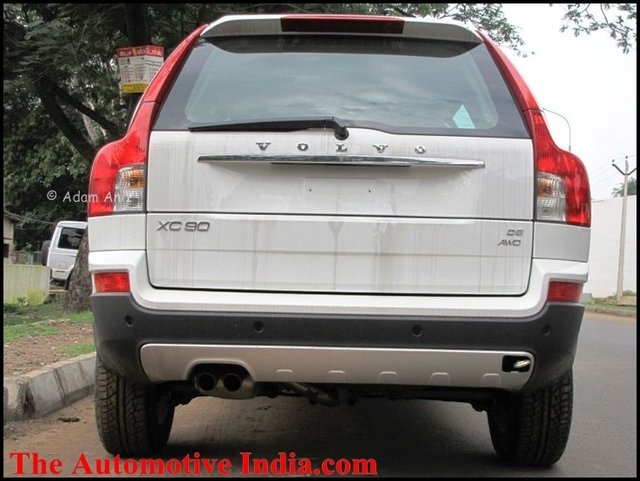 Rear pose of this SUV is crafted well which holds long tail lamps, starting from bumper and touching the roof lining, similar to the one we see in Mahindra Scorpio. Moreover, these long tail lamps prove to be helpful at highways and look attractive during dark. Rest of the boot is plain and has a bold letters saying "Volvo". The car features a dual split boot gate which is already seen in other SUVs like Mitsubishi Outlander and BMW X5. However it proves to be very useful when loading/unloading heavy baggage or even your kid's bicycle in that acre of space.
Overall, we can not call Volvo XC90 to be the most modern SUV in the segment, in terms of looks among rivals because the big brothers like Audi Q7, BMW X5, Land Rover etc sitting against to compete with it which are leaps ahead of XC90 on style or designing part. So, the style conscious ones may be disappointed, though not to forget you get top-class safety and ultra luxurious interiors, let's check 'em out as well.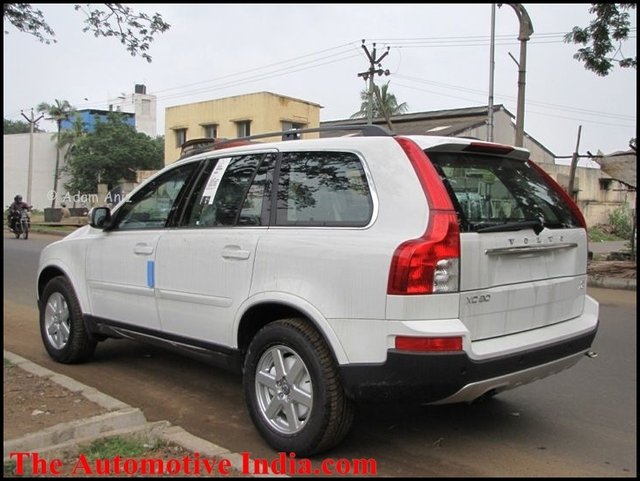 Last edited by a moderator: