"Playful Polo"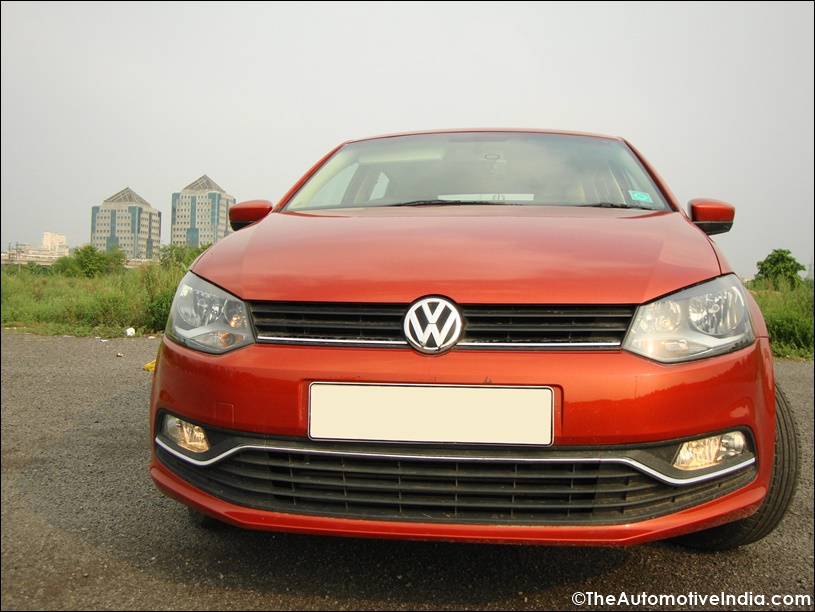 Note: This review only focuses on the changes in New Polo 1.5. General aspects about the car are already covered in-depth in our Polo GT TSi Review.
​
In a nation swarming with utmost number of white and silver colored vehicles, driving a one-off copper color car in itself is a matter of making oneself stand out of the crowd to make heads turn. That's exactly what the Volkswagen Polo in its fresh avatar is all set to do. Volkswagen India may not have the busiest dealerships but the company has attempted to remain in the media limelight more often than not. In its latest move, the German Giant has presented the Polo with a much desirable upgrade making it a more wholesome package. The sweetest aspect is introduction of an assertive 1.5 liter diesel motor swapping the old 1.2L unit on both, regular as well as GT TDi variant. While rest of the changes are rather qualified to be labeled as mild, they've unmistakably taken an already premium hatch a notch above.
The exterior changes are subtle enough to deceive a casual observer at first glance even with old Polo parked beside. Yet there's something that sure makes newer model feel a lot livelier. Premium Copper Orange exterior shade plays quite a significant role in enhancing the same, which makes a statement on its own without being loud. Just like sophisticated character of the Polo itself. On the design facet, Volkswagen has reworked on bumpers to complement car's elegance. But what makes front bumper look rather chic is a neat stripe of chrome running across from end to end. On the other hand, rear bumper receives only a set of reflectors as an extra without any tinge of chrome. As a matter of fact, Volkswagen has (thankfully) kept use of chrome in check opposed to the current trend.
Therefore, it leaves Polo's USP of understated appearance completely intact. Front grille now features out of the blue a single stroke of chrome at bottom instead of multiple chrome stripes in middle which most of us used to fancy. However, something that can be easily claimed as a welcome and most prominent change on the exteriors is the new sporty, smoked dual cluster headlamp set borrowed from European counterpart of the Polo. Side profile is absolutely unaffected, save for new 15" Tosa alloy wheels on Highline variant (Trendline receives 14" steel wheels with newly designed wheel covers). Similarly, there's hardly a noticeable difference on the rear-end. Although Volkswagen does insist us to believe those taillamps to be "new" (There's a minute difference but far from being called new).
On the inside, Polo exudes the same amount of ruggedness and quality levels which is still a benchmark for most cars of this segment and above to achieve. Touching any panel instantly reciprocates a feel as if it's built for the centuries to come. Overall dashboard layout is the same but what distinguishes it over previous model are the fine upmarket touches that take premiumness of this car to a new level. All-new high-end car like flat-bottomed steering wheel is leather wrapped and a total delight to hold. It's rake as well as reach adjustable and features piano black finish and audio controls on both sides. The center console which was previously piano black now has an aluminum brushed tone that nicely complements the vivid combination of desert beige and black interiors.
The sweet-sounding audio system is Bluetooth, USB, Aux-in compatible and offers a dedicated memory card slot too. Interestingly, it can be turned on even if key is not inserted, reminding us of some Ford cars. As you'd have already figured out, looking for differences in the New Polo is much like a spot the difference game, whether inside or out. Yet another such difference is the multi-information display screen which is now a size bigger and illuminates in crystal white color instead of red, consequently, making it more legible during day and night time alike. Despite all the goodies, Volkswagen Polo still suffers from one major drawback in the segment. i.e. space. The wide windows help only to an extent but simply put, this car is awfully claustrophobic by nature.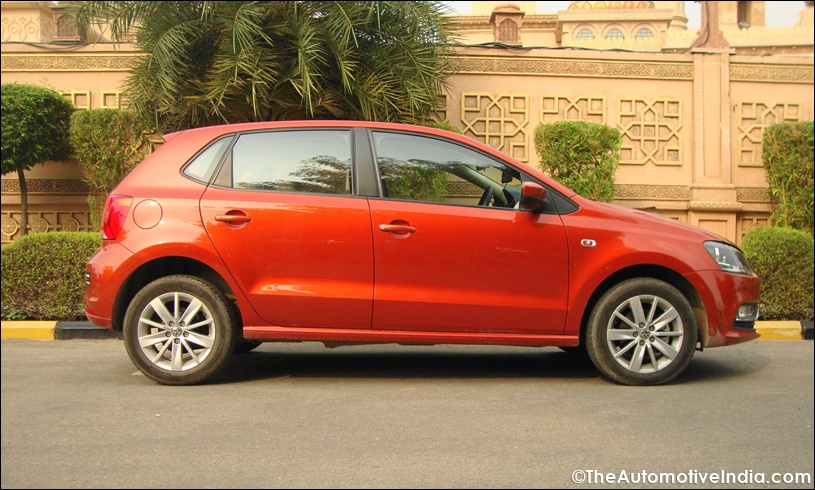 ​
Undoubtedly the most exciting and obviously evident improvement in the Polo comes under its hood. In order to take advantage of the excise duty norms in India that cars less-than four meter length and upto 1500 CC engine benefit from, Volkswagen has gone ahead with a safe option to roll out the 1.5 liter TDi motor which is more or less the downsized 1.6L unit. Codenamed as EA189, this engine will be universally employed on Volkswagen India's budget offerings that also include GT TDi, Cross Polo and Vento range. Needless to state, its sister brand, Skoda too is utilizing the same on revamped Rapid. To make the things more cost-effective, the company has decided to locally produce this engine after investment of Rs.250 crores for a separate assembly line at its state-of-the-art plant in Chakan, Pune.
New four-cylinder 1498 CC motor substitutes the old three-cylinder 1198 CC engine which pumped out 75 PS @ 4200 RPM and 179 Nm torque @ 2000 RPM. This translates into a noticeable boost in the performance. The 1.5L TDi naturally outperforms its counterpart by a 15 PS increase in power (90 PS @ 4200 RPM) and torque is amplified by healthy 51 Nm (230 Nm @ 1500 – 2000 RPM). While engine and performance statistics for Petrol version remains the same. The 1.2L MPi (Petrol) motor is a three-cylinder unit that churns 75 PS @ 5400 RPM and 110 Nm torque @ 3750 RPM. As obvious as it may sound, apparently on paper the fuel efficiency of diesel model is slightly compromised in lieu of bigger engine. The ARAI figure now stands at 20.14 Kmpl opposing 22.04 Kmpl earlier. But contrarily, we've heard some users in fact reporting a better mileage due to the enhanced torque. Petrol, on the other hand, delivers 16.47 Kmpl.
If you were annoyed by the excessive amount of noise in the outgoing Polo 1.2 TDi, I'm afraid, 1.5 TDi won't please you either since it's no exception in this case. The clatter is strong enough to make even a non car-guy realize it's a diesel car. However, amount of vibration is now strictly limited inside the cabin once ignition is turned on. Good feelings come about when you tap that accelerator pedal. Thanks to optimized low-end torque, Polo stays enthusiastic from the beginning and tackling start-stop traffic is not a chore at all. The turbo lag is impeccably concealed and car to tends to hint responsiveness between 1500 – 1800 RPM onward. There's no sudden surge after crossing the lag zone but a gentle tap on the accelerator beyond 2000 RPM on a freeway makes it a truly exhilarating experience.
Gosh. This is where all excitement begins. The mid-range, also known as fun-range in a Polo 1.5 (Pun-intended) provides a whack of thrust pushing the occupants back on their seat with a mere press of the throttle. Objects in the rear-view mirror of our test car literally disappeared at several instances when starting from a halt (well-within legal speed limit), thanks to quick and responsive acceleration. This li'l hatchback never hesitates to breach three digit speeds whenever instructed to and remains brilliantly rock stable. That'd easily suffice to put certain cars of an upper-segment to immediately run for a cover. The motor is glad to be revved for diesel engine standards and continues to build up the power until around 4500 RPM after which it slowly tapers off.
Slick-shift and short-throw gearshift is a cherry on the top but hard clutch pedal is not so. It needs getting used-to for those coming from cars with super-light clutch operation (read Hyundai). Volkswagen has also refined the suspension which does a terrific job of filtering out the poor road conditions. Polo doesn't mind being handled rough. It stays pretty much composed but despite of being speed sensitive, steering is somewhat lighter for my liking. Braking, on the other hand, is impressive – justifying the insanity this car has to offer. The more I drive, the more I was getting addicted to this Polo. For that matter, there's no good reason on earth why any driving enthusiast won't. Given the performance of regular Polo 1.5, I'm thrilled to imagine what a rocket GT TDi is going to be. Stay tuned!