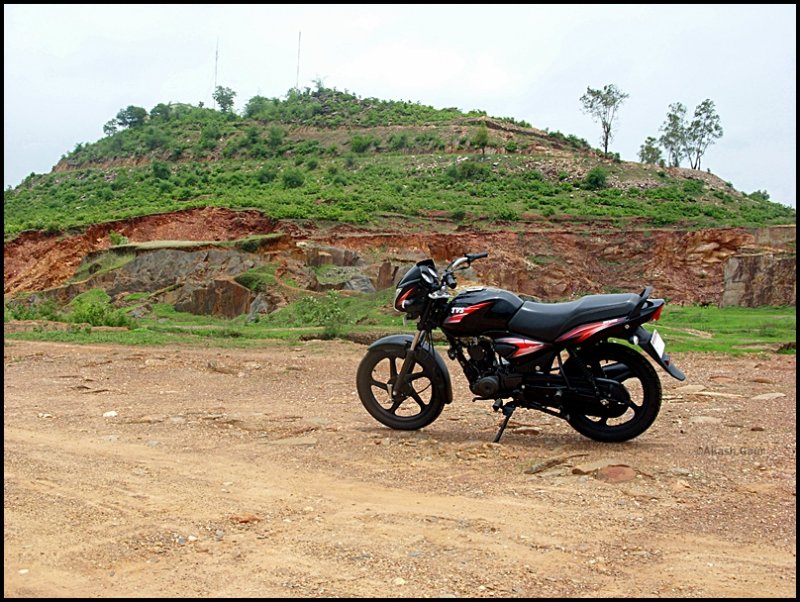 TV Sundaram Iyengar and Sons Limited as popularly known as TVS in short, originates from Sundaram Clayton Limited, Moped Division, started back in 1980. The first vehicle launched by TVS was a small yet successful 50cc moped but later in 1984, the company began production of 100cc bikes under the brand name "Ind-Suzuki" Motorcycles, when soon after in 1987 Suzuki motorcycles brought stakes of the moped division and the company was renamed as TVS Suzuki Ltd. However, after a few years of selling products together under TVS-Suzuki brand name, the collaboration with Suzuki Motor Corporation finally end up in 2001 and thereafter, TVS started operations independently in India.
Now the times have eventually changed, we are currently living in year 2010 and TVS has certainly become familiar with Indian two-wheel market. Thus, they have introduced a bike with very unique "Auto clutch" feature, named as Jive. The Auto clutch helps to provide the freedom of changing gears without clutch lever, and of course reduces chaotic ride in heavy traffic situation to a great extent.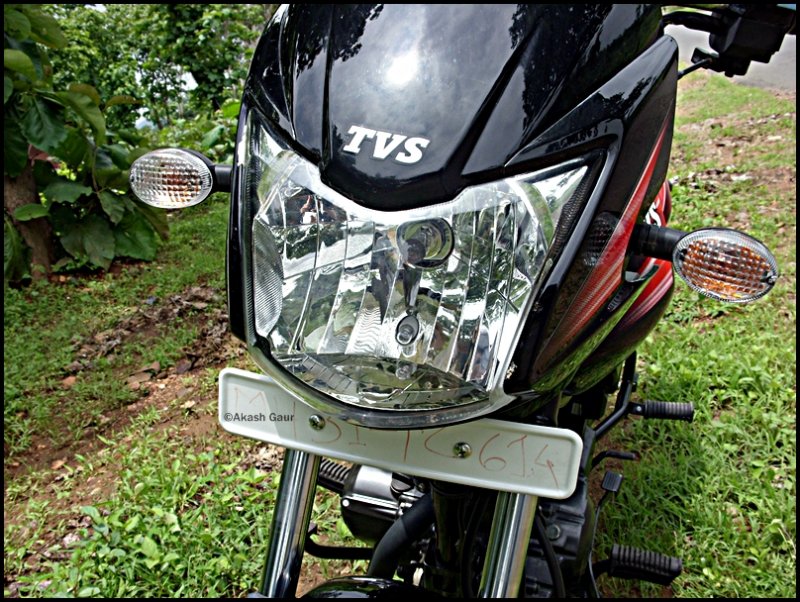 How It Looks?
Styling has never been a great strength of TVS and Jive is no exception which does not have exciting looks, somewhat similar to the sibling, Star City. Though, the nice edgy headlamp and oval turn indicators are good to look at but indicators are smaller than the normal. Styling is overall quite ordinary with no muscles or lines around but what is done to enhance the looks are sporty matte black alloy wheels, complementing the engine which has been given same finishing too. The Instrument panel with white background includes analog speedometer, gear indicator, Fuel Gauge, turn signal and a high beam indicator; though it appears average in daylight but nice yellow color brightens it up during night.
Surprisingly there's no trip meter on board, which means you will have to rely on the odometer to calculate the distance of your trips. The plastic quality of switches does not feels up to the mark, although they have been placed in an appropriate position. The choke switch happens to sit near the horn switch so that you don't have to bend down to access it unlike in some other bikes.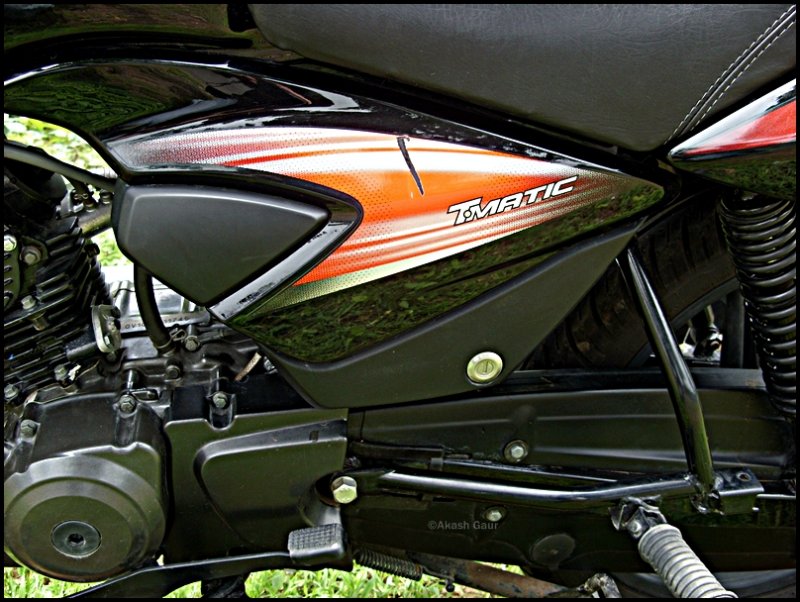 How it Performs?
Jive basically is a traffic commuter with 109.7cc engine. Since it is mainly targeted and focused for ease of rides in traffic, it is not a great highway player. The Engine is smooth with less noise at high RPMs and when it comes to heavy traffic nothing comes close to Jive but high speed refinement is still missing. Also, Thanks to the T-Matic Auto Clutch technology, rider is now free from hassle of using clutches.
You can now simply move on in any gear, Just Push the electric start button and get going. The only thing which needs to be advised is that while starting the bike with gear engaged, do not push the accelerator. And unlike in other conventional bikes, there's nothing to worry about proper speeds during gear shifts too. Even with the less speed in 4th gear, no knocking was felt which is incredible. The gears are all down and could sometimes gets confusing because most of the current gearboxes have one down and all up mechanism. But on the other hand, the feature which adds the efficiency and appeal to Jives gearbox is the Rotary gear mechanism; you can engage neutral gear directly from the 4th gear without downshifting to 3rd, 2nd and 1st. The gears in Jive are 1st-2nd-3rd-4th-N-1st-2nd-3rd-4th. Now this feature is truly innovative and sure a boon in heavy traffic.
The gear indicator on the console helps the rider especially the rookies to know which gear they are running on. Then there's an anti stalling mechanism as well, which means you can come to a standstill even in 4th gear without any knocking. Looking at the various technical features of Jive, it probably seems to be one of the most technologically laden bike in segment.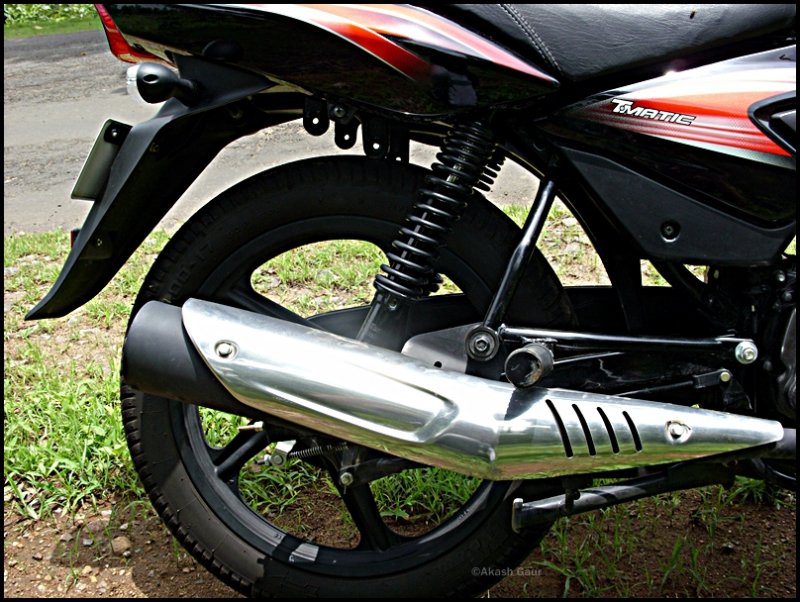 How it Handles?
The Jive handles in traffic really well, but the sitting posture is a bit tiring. Seats are well cushioned but lack the support which could have added to the comfort for long rides. The handle bar has been placed aptly which makes it easily maneuverable. TVS Jive comes along with a Front Inline telescopic suspension and the rear Hydraulic twin shock coil spring suspension which are one of the best in its class because some potholes and patches went easily unnoticed and bigger potholes didn't created any big jerk. In areas where roads are yet to be built or are damaged, this bike will sure prove to be a boon for you.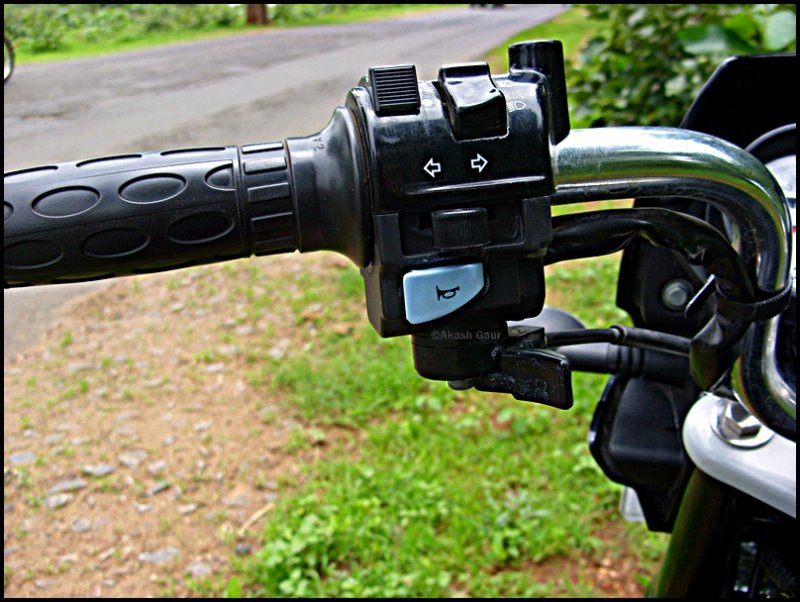 How much it Returns?
TVS boasts an impressive Fuel Efficiency of 60kmpl and in fact, a few of the real owners are actually achieving this much figure which is remarkable considering the fact that Jive has no clutch, that is, it is a semi-automatic bike.
On the concluding note, TVS has put in lot of efforts into Jive and these efforts can be felt once you ride it. Overall Jive is a good bike which offers a nice smooth engine and suspension, but unfortunately the style factor. Now, It is worth watching how many from the audience out there actually put their money on this all new and unique semi-Automatic bike.