Yesterday evening on the way back to home, I happen to see a vintage car decorated in front of a church. There was a wedding going on this 2 seat car was decorated for the couples. Check out some pictures: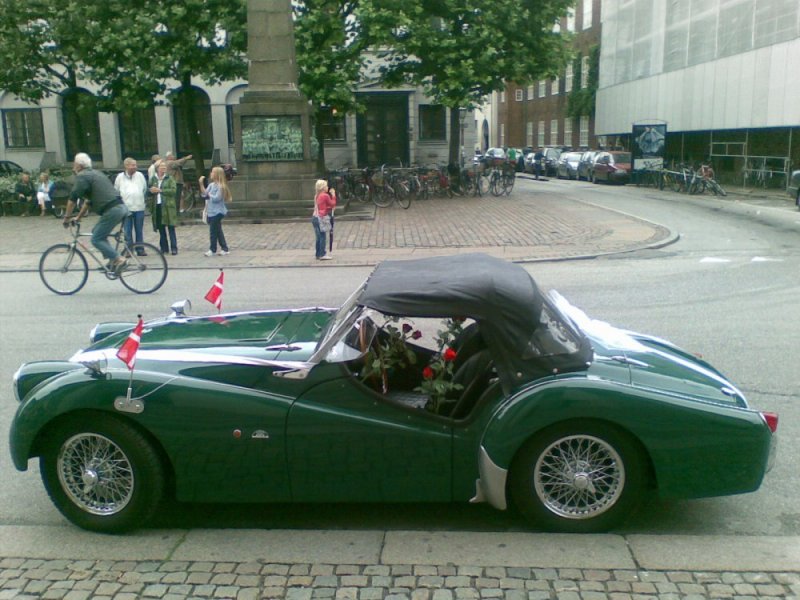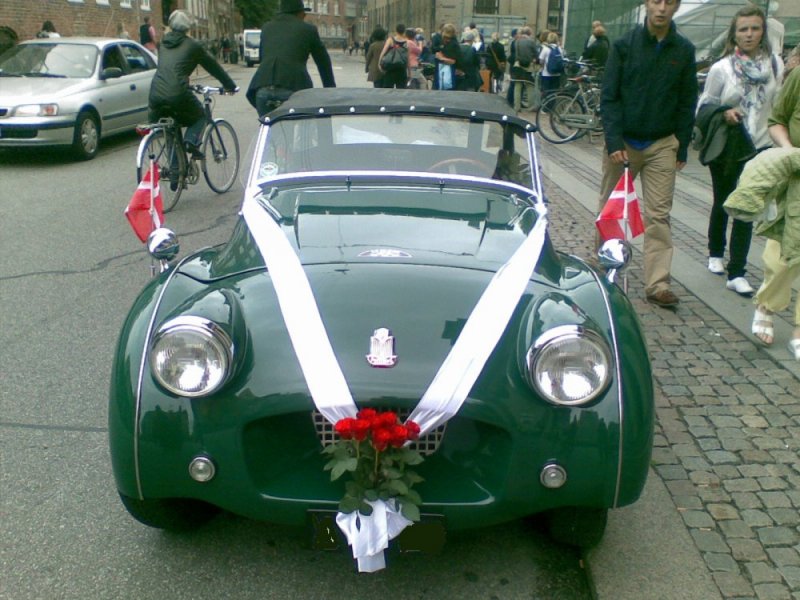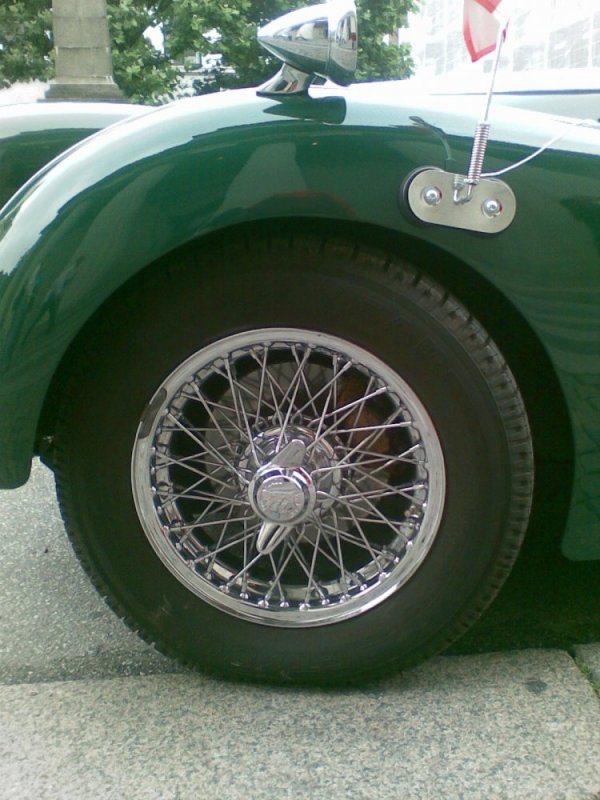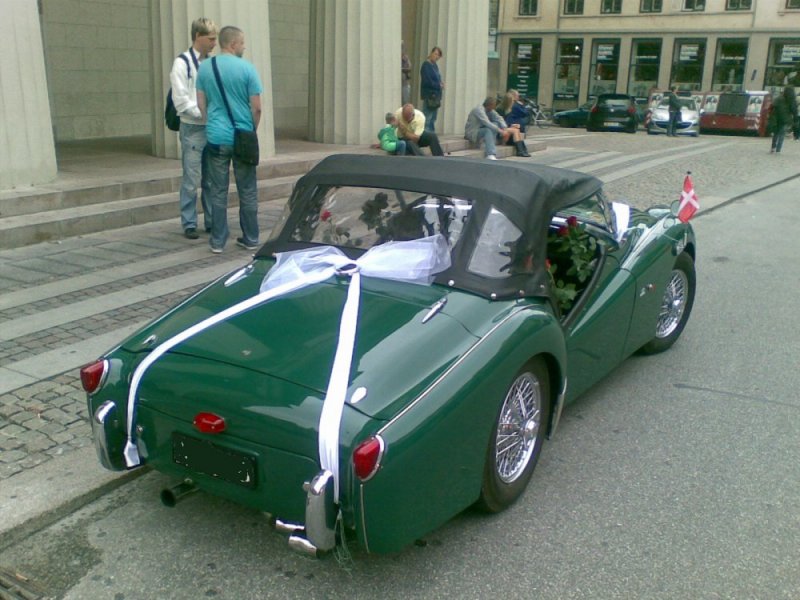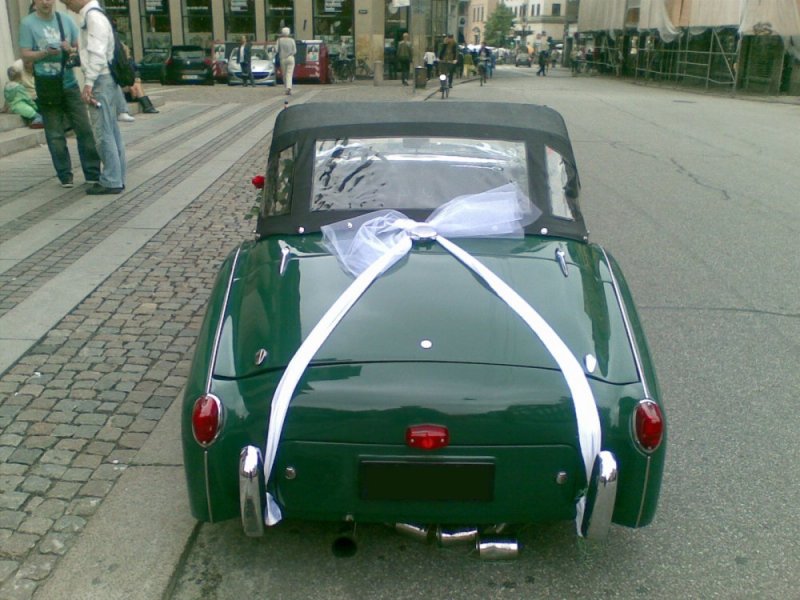 Triumph TR2
is a
2 liter sports car
built between 1953 and 1955 by the
Standard Motor Company
in the
United Kingdom.
A total of approximately 8636 cars were produced during this time. The car used a twin
SU carburetor
version of the 1991 cc four cylinder
Standard Vanguard
engine tuned to increase its output to 90 bhp (67 kW)
The body was mounted on a substantial separate chassis with coil-sprung independent suspension at the front and a leaf spring
live axle
at the rear. The standard transmission was a four speed manual unit but overdrive was available on top gear as an option. Lockheed drum brakes were fitted all round. As per records, the
top speed of 107.3 mph (172.7 km/h)
is recorded and could accelerate from
0-60 mph (97 km/h) in 12.0 seconds
. A fuel consumption of 34.5 miles per imperial gallon (8.19 L/100 km; 28.7 mpg) was recorded as well. Triumph TR2 is presumed to be the lowest price British car to be able to exceed 100 mph (160 km/h).
The car was maintained in the top class condition. I regret for not having a quality camera with me. I took these photos using my Nokia E51.
Last edited: