Joined

Mar 19, 2011
Messages

161
Likes

21
Location
In early 1960s the demand for traditional coach built Rolls Royce and Bentley started to wane as demand for smaller luxury car started.Fueling this impetus was the 1958 ,1960-61 recession in USA which led to decline in sales of cars especially of Luxury barages like Rolls Royce.
Rolls Royce then was undivided company whose main profits came from supplying Jet engines to aircraft manufactures while cars constituted a fraction of their business.
In early to mid 1960s Rolls Royce and British Motor Corporation for UK( it was fourth largest car maker in the world behind only Detroit and makers of famous Austin and Morris cars) started collaboration for a small Rolls and a Bentley model.
Many concepts were envisioned but none made the light of day but the result of this association was- The Rolls Royce silver shadow launched in 1965-66 which was the first small Rolls Royce with unibody construction.This car and its badge engineered derivatives were produced well beyond the turn of century.
These projects were named as ADO 61,53,30.The word ADO itself means Austin drawing office.The ADO 61 went on to become Austin 3 litre saloon launched in late 1960s.
The Java project (1961-1962) was conceived as a way of developing a new entry-level saloon on a shoestring budget, by basing the car on the bodyshell of BMC's Vanden Plas Princess 3-Litre. . A 6-cylinder engine, the F-60, was earmaked for the car, having originally been developed from a previous Rolls-Royce engine for use in the aborted Bentley Burma saloon. The first running prototype, designated 71-B, hit the road in March 1962 and was little more than a Vanden Plas Princess 3-Litre fitted with a Rolls-Royce F-60 engine and gearbox, along with various other modifications to its brakes and steering. This would eventually became a test-bed for the Vanden Plas Princess 4-litre R, which retained the F-60 engine (designated FB60 in its BMC incarnation) but dispensed with the 71-B prototype's gearbox, brakes and steering.
Note - Facel vega inspired vertical headlamps.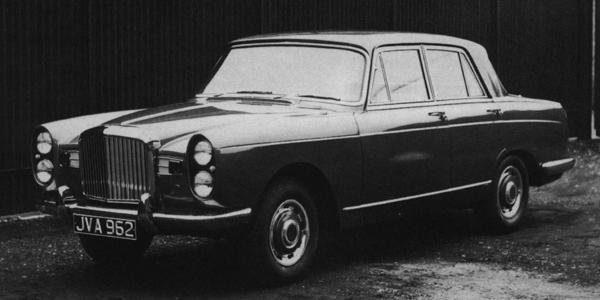 The rear end resembles a BMC farina saloon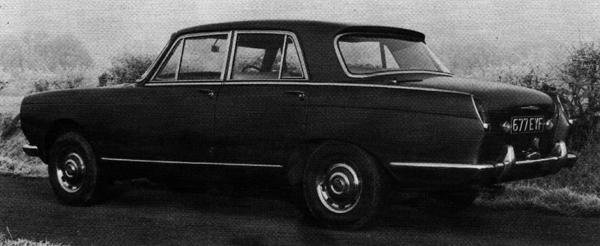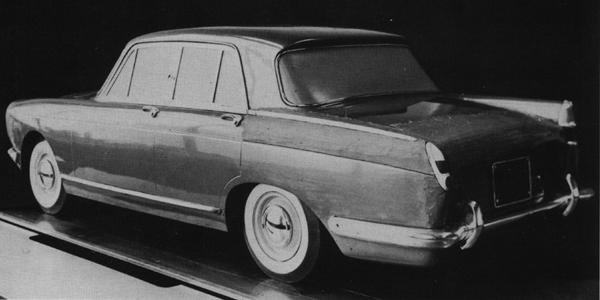 ADO 61 -Bentley Bengal and Rolls Royce Rangoon
The Bentley Bengal was another proposal by BMC which did not go beyond quarter scale model would have used the suspension and 6-cylinder engine from the aborted Java 2 proposal.The car would be based on Austin 3 litre saloon,The suspension system was inherited by Austin 3 litre
The Rolls Royce Rangoon was another proposal which if produced would be based on Bentley Bengal differing only in radiator grille and chromework,interior trim.Some thought was given to an alternative front wing treatment.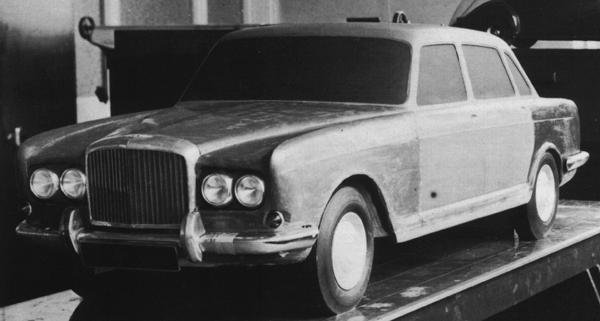 Rolls-Royce saw an opportunity to develop a Bentley version of a BMC's proposed ADO30 coupe, which was itself to have been built on ADO17 underpinnings. ADO30 (also referred to within BMC as XC5212) had its origins in a project to replace the Austin-Healey 3000 with a Pininfarina-designed coupe, using hydrolastic suspension and the 4-litre FB60 engine. a twin-OHC version of the Rolls-Royce F-60 engine, dubbed G-60. A quarter scale model of the was produced before plug was removed.
ADO 58 - Bentley Burma Coupe
This was the final joint-project undertaken by BMC and Rolls-Royce, and was intended to produce a coupé based on a shortended version of the aborted Bentley Burma prototype. The car would have been built and sold only by BMC, and would most likely have carried one of their upmarket brands, such as Wolseley or Riley. However, the project was cancelled before any models or prototypes were built, although it is believed that one of the Bentley Burma prototypes was modified as a mock-up.
(Please note -
All the information in this thread including Photos is copyrighted and belongs to Kieth Adams of Aronline.co.uk whose permission was taken before writing this thread.The original contributor is Declan Berridge.
)