Chinese Car-maker, Geely which recently bought Volvo from Ford has pull up their socks to answer Tata's cheapest model, The Nano and this is not another ordinary low cost car. The concept of Rs.1.01 Lakh car which Geely has showcased looks very sporty and features Merc SLS like Gull-wing doors! However, In the real production model, they'll be removed. Also, an electric version of low cost car is expected to be sold in Europe and US.
"The concept has had a very positive reaction, and with the car not launching until 2012 there is time for us to expand our network before then," said a spokesman.
The Chinese version of the IG will be powered by a 988cc petrol engine developing 70bhp and 9.5kgm of torque and driving the front wheels through a five-speed CVT 'box.The electric version will follow around 2014 or 2015, featuring a lithium ion battery, an 80bhp and 18.4kgm electric motor and an estimated range of 150km. The concept has solar panels on the roof, bonnet and dash to help increase its range. The IG is set to be built at new Volvo owner Geely's Linhai base.
(Info. Courtesy: Autocar India)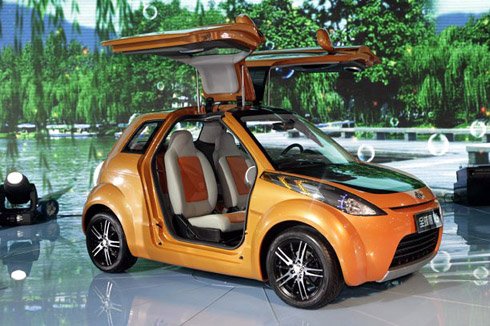 Drive Safe,
350Z