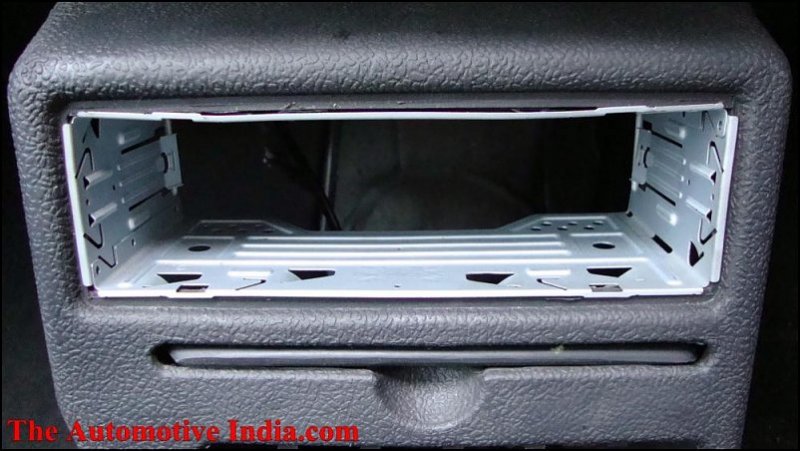 [Above: A photograph showing a ripped off music system by thieves]
We all love to modify our beloved rides by installing useful and some not-so-useful accessories like a set of dashing Alloy wheels, Expensive Audio Set-up etc. but this saga only continues as long as everything is doing well and you are unaware of the consequences that it could actually cause by attracting some evil eyes. One can seriously not realize something unless it has never happened with them before. Probably, today I too won't have written this article if I had not faced a major theft with my car. The same car which is very close to my heart as an automotive enthusiast, just like any of you BUT now I do not wish such horrific incidents to take place with fellow members at The Automotive India, anymore. So, Today I would want to give an alert call, if you have been taking it all easy until now. After all, Sometimes it is better to learn from other's experiences than having your own. Right?
What is an Automobile Theft?
"Theft" in general is defined as an intentional human act of taking someone's property unlawfully. Speaking in context to automobiles, the theft is generally performed either by an amateur person to earn his living or by a gang of professional persons that usually belong to the category of mechanics who have been previously thrown out from an automotive workshops for some reason or other. Still, they are familiar and know the inside out of cars. Delhi and Mumbai like Metropolitan cities are mostly packed with the latter lot.
Why Are the Vehicles Stolen?
Almost every day hundreds of theft attempts take place in our country. If you believe that, your car or bike is absolutely secure just because it is locked in the garage and tighten with ropes and chains, then probably it's the time to rethink. Since gone are those days when the vehicles were completely ripped off. In this modern era, the burglars have rather become clever enough to try their hands directly on the important car parts that provide a quick hard cash without doing much of efforts. Moreover, they are not so easy to trace too. Exterior monograms, Outside Rear View Mirrors (ORVM), Wheels, Music System and ECU are the examples to name a few. Especially, the Electronic Control Unit and Music systems are the all-time favourite. What is an ECU? Precisely speaking, it is nothing but the brain of your car. An ECU controls all the electronic mechanism upon which your car is actually working on. A stolen or even kaput ECU is enough to leave you stranded on the road. Most importantly, it does not cost any dearer either. Probably, ECU is one of the most expensive spare parts of any car. You can imagine when one that of a Maruti 800 cost upwards of Rs.15,000, How much that of a Luxury Sedan cost?
There are also many reports when the entire vehicle is stolen. In such case, it is the bikes that are preferred more than the cars because of their ease of access and also the light nature. Once the vehicle is stolen, typically it is driven to some other part of the country and sold off with fake documents and registration number to innocent customers. Otherwise, It could be used to perform criminal activities as well. The whole process involved in this is so quick that your vehicle might have been even taken out of the city even before you can report the police about theft. However, not always, it is true that the stolen car / bike will be sold off; it is also possible that the vehicle is unassembled, and later sold into parts at several different locations.