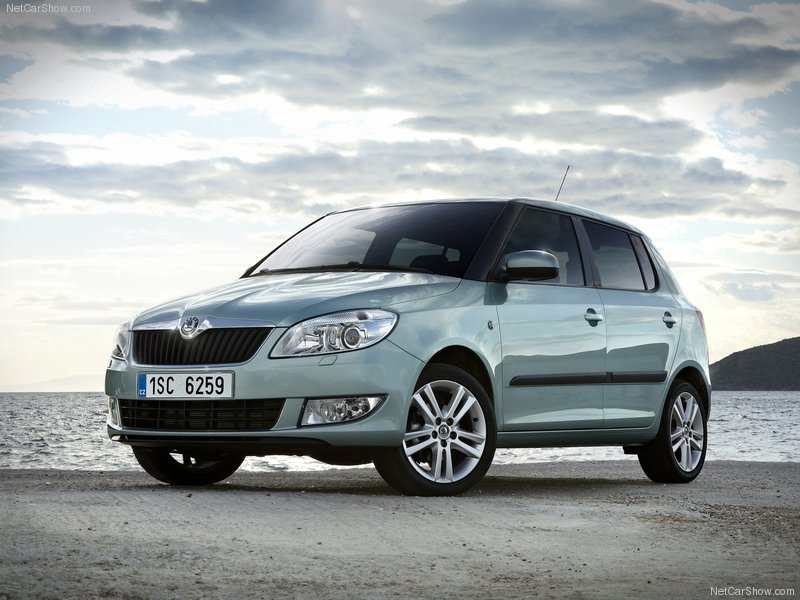 Skoda Automotive is a fully owned subsidiary of Volkswagen Group, which is one of the largest car manufacturers in the world. Introduced as a super hatch, the Fabia was the first premium hatchback launched in India but could not succeed due to unreasonable pricing; however, Skoda re-launched the Fabia with mild facelift and a new fleet of engines at a much affordable price tag. We test driven it to find out whether it could prove itself in the segment and set its own benchmark?
At the time of its launch, Skoda Fabia looked futuristic mainly because of its exterior design. The floating roof design and characteristic grill always made the Fabia stand apart in the crowd. From the rear, there is no visual differentiator between the old and the new model, therefore, it still looks similar to the previous generation, the only difference being the bumpers and some little other bits.
The first look of the Fabia's front gives an impression of grown up design. Foglamps are inspired by bigger sibling, the Laura that sit in a bigger slot unlike the circular one before look elegant and give a stance to the overall front. The horizontal signature grill remains the same. Headlamps have been chiselled to look curvier than before. Apart from these minor changes, the exterior remains more or less the same. The rear has almost no changes to differentiate the new model from the older one. It retains the translucent tail lamps, which houses rear fog lights, brake lights, turn indicators and reverse lamps. The top end Elegance trim gets the same old 5-spoke alloys, which I feel, needed a swap with a new design. However, the classic and Ambiente versions get the new design Comoros full wheel covers.