Joined

Mar 19, 2011
Messages

161
Likes

21
Location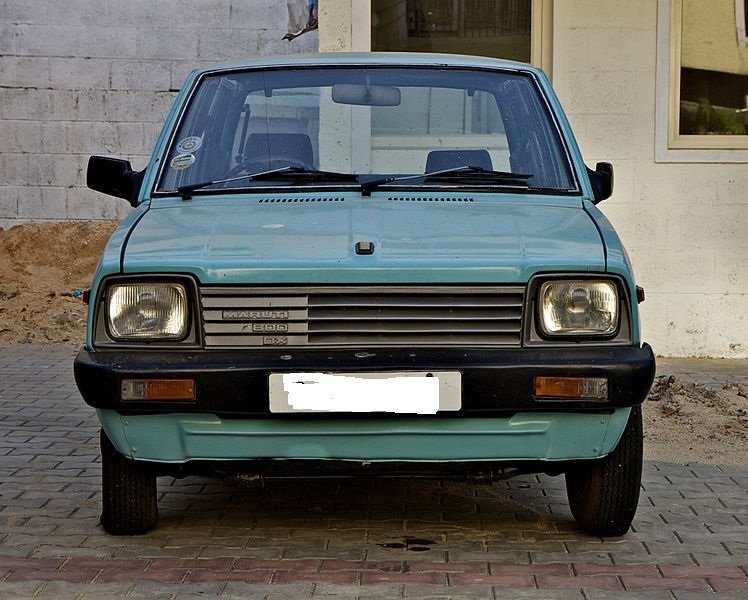 Since today is My birthday I decided to start this thread dedicated for SS80 or the First generation Maruti 800 produced from 1983 - 85 as birthday gift to myself as this is my favourite cars hope mods don't mind it

.
On a serious note,I will not focus on the History of Maruti which I feel requires a seperate thread.What I will focus on is about is its variants available and other minute things.Though by current standards this car doesn't qualify as a classic but I still prefer to call it a classic
1.Background
- SS80
The first Generation Maruti 800 was actually based on 1979 first generation Suzuki Alto which was in producton from 1979 to 1983.The 1979 Suzuki Alto was also sold in Pakistan from 1982 onwards as Suzuki Mehran and later as Suzuki FX.
The Maruti 800 produced as per Japanese Govrenment Kei car specification which dicated strict adherence to length, width and engine size.The Kei cars are a special category of cars in Japan where owner of the vehicle does not require to show proof of parking space to own the car.
The Suzuki alto in Japan was powered by 660cc engine for home market but a 800cc engine for export market.Since there was no rule regarding engine size in India in 1980s the bigger 800cc engine was chosen.
2.Variants
The first generation Maruti 800 or SS80 as it is called affectionately by enthusiasts came in three variants -
standard
with A/C
Deluxe - it had a digital clock,Stanley leather seats ,clarion HI FI stereo with two speakers, HVAC,tinted glass,three point seatbelts,velvet floor mats and carpets
A total of some 20000 or odd Maruti 800 ( SS80)were produced.This Deluxe variant is most sought after by SS80 enthusiasts.
The SS80 arrived in India in 1983 as CKD units with local content increasing from 15% for an early 1983 model to 27% for a late 1985 model.The car was priced at Rs 48000 for standard model in 1983 far cheaper than HM Contessa Classic which was priced close to Rs 80000(values are appprox)
3.Unique features to Maruti 800
First Front wheel drive car in India
Front Wheel Disc Brakes
First Four dor Hatchback in India
First car in Inda to have Headrests/Head restraints
First car to come with optional three point seat belts
4.Some unknown facts
This car commanded premium in those days with allotment letter itself fetched Rs 20,000 in grey market.Now this car slowly becoming a collectible car with prices for a decent Standard model fetching anywhere between Rs 60,000 to 1,00,000 lakh( approx) or even more for deluxe model with low mileage and in concurs condition.
The car was powered by F8B engine - 796cc Mikuni carburettor 39BHP driiving front wheels through a four speed floor mounted speed shift.Te ar weighed 610 kgs for standard variant.
5. Nostaglic Family Moments
My Family's first car was - standard variant of Maruti 800 bought in 1985.It's engine was overhauled twice and covered 3 lakh odd kilometres in 22 years.Some pictures of our car( below)
Thats me in front of our Maruti 800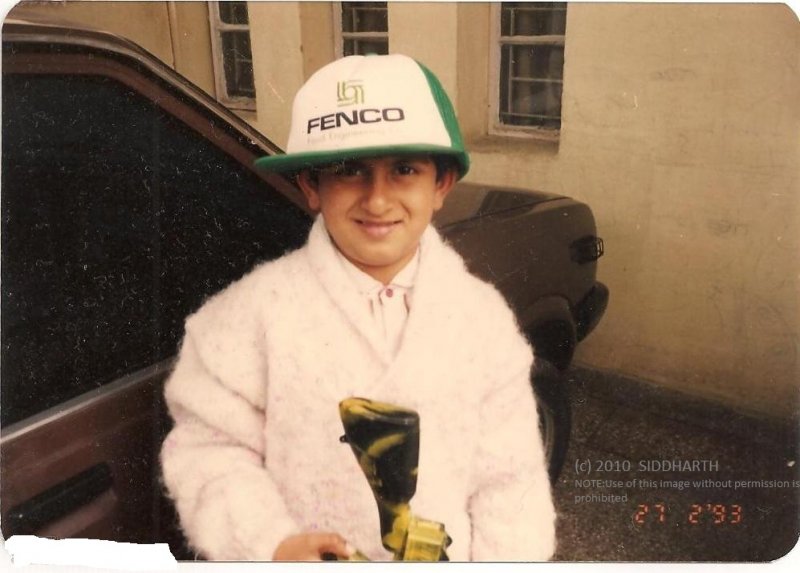 My father sitting in the car - Circa 1985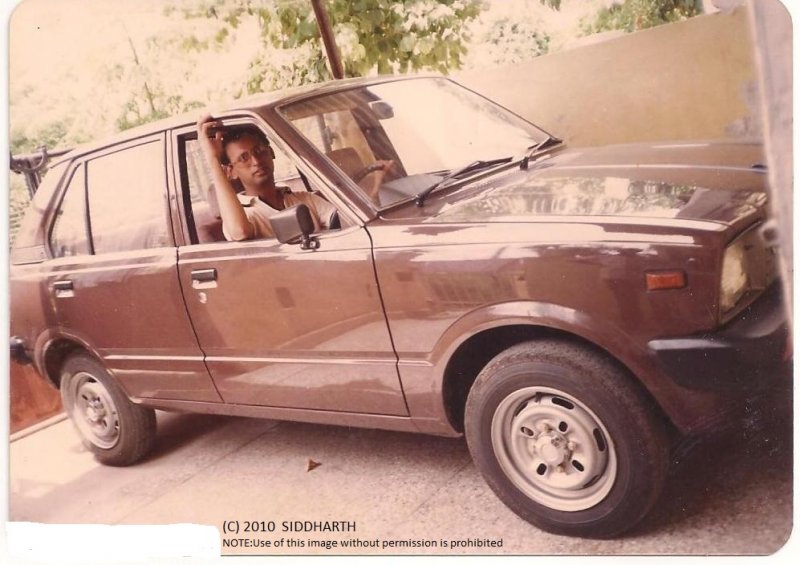 P.S -What I have written is just a miniscule information what is out there so I request all members to share pictures and other inforamtion about this wonderful car which bought motoring to masses.
( source for 1. information - AutocarIndia , Maruti 800 Manual
2.Photos - Famly archive and Wikipedia{Blue Maruti 800})
Last edited: