Ferrari have indeed put up the Italian Navy flag.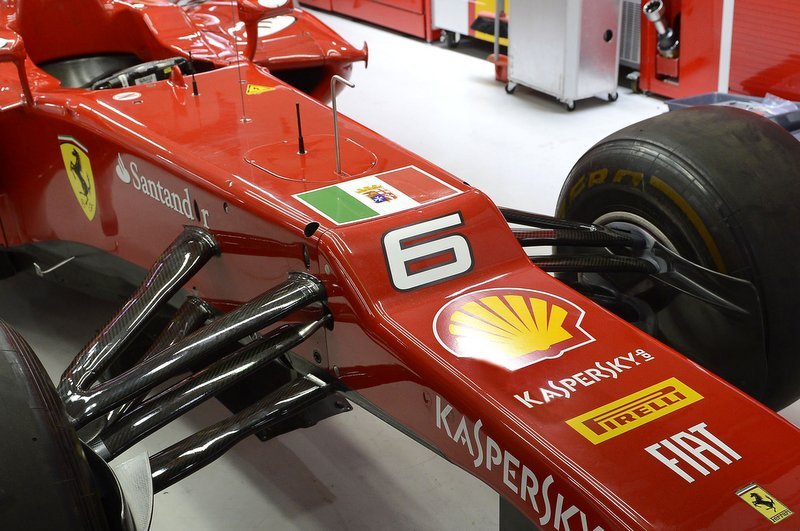 Googling more about the incident gives me a considerably Wiki article at
2012 Italian shooting in the Arabian Sea - Wikipedia, the free encyclopedia
.
The two fishermen who were killed, did not have houses of their own and were the sole earning members of the family. One had two younger unmarried sisters and no parents, other had a wife and a young kid. The two Italian murderers were detained in a government guest house and then later released on bail. Italy sternly made it clear that the incident happened in international waters (a false fact) and hence Indian laws don't apply.
From India, The Ministry of External Affairs and The National Fishermen's Forum have condemned this mixing of politics and sports by Ferrari. Bernie Ecclestone has chosen to distance himself from this.
The Italian team's decision was applauded by Italy's minister for Foreign Affairs, Giulio Terzi. He tweeted: "Congratulations to Ferrari for displaying the Navy's symbol at the India GP. It will show the sailors the whole country is behind them.