Hey Everyone,
After going though numerous blogs, ownership reviews in TAI and experienced advice from my Dad, I finalized Honda Brio VMT -
Urban Titanium.
Booked Brio at Deccan Honda on 27th May and got the delivery on 8th June.
Incidentally I ordered S(O)MT variant in the beginning and I was informed by the dealer that it was damaged while it was being unloaded from transit. I didn't wanted to take a chance so went for the VMT as over the time I fell for Honda Alloys.
Also, at the time of booking there was an offer that if I book a Honda car by 31st May then I will be getting the insurance
at Re 1/- and so I availed that offer.
However, on 3rd June there was an offer that Insurance, Road side assistance and extended warranty will be given for free. My
dealer made sure that i got to avail that offer as well and I will be getting a refund amount of Rs. 9800 for the same.
On Road price ~ 6.2 lacs
Did exhaustive PDI twice as suggested by 350Z and cross verified the checklist..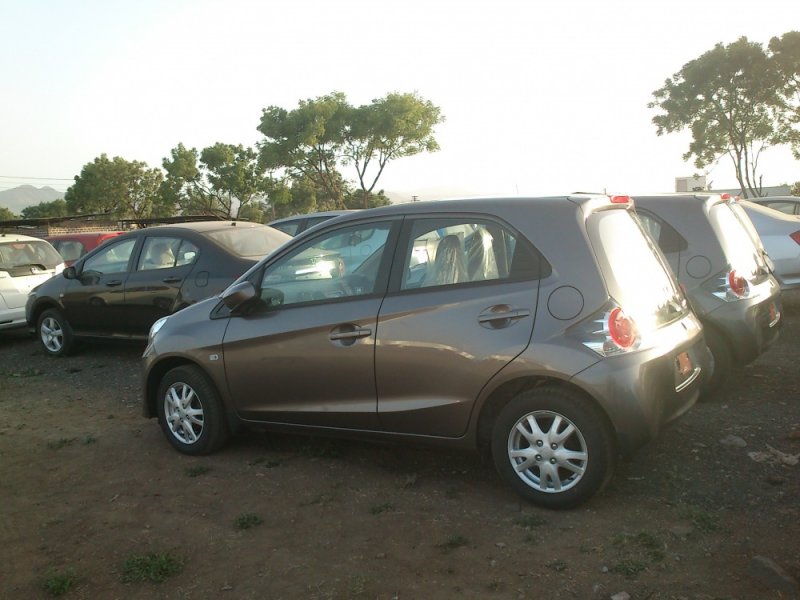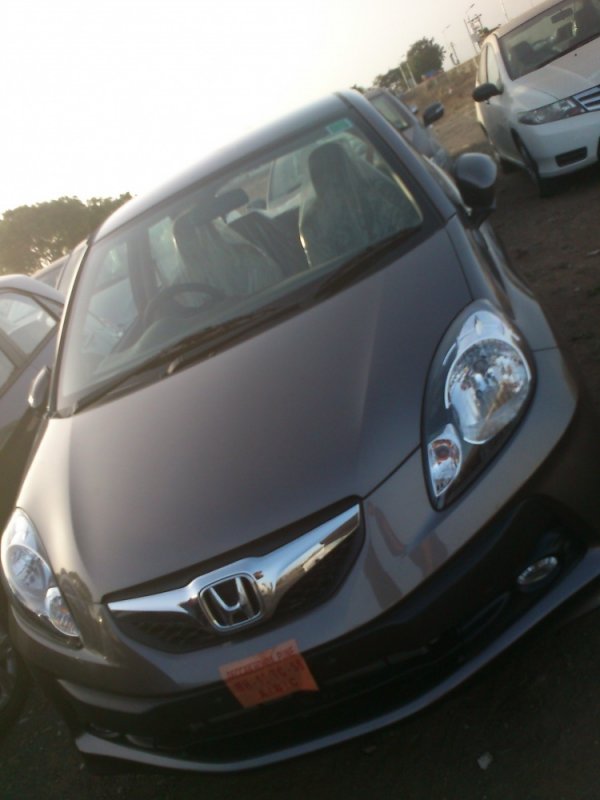 Few positives I would like to mention here about Brio:
1. Steering: Very accurate and amazingly smooth.
2. Engine: Fierce. Amazing steering makes maneuvering easy and makes it a best contender for city driving.
3. Looks: This might be subjective because of rear that is all glass (I liked it though..!!)
And the provision of parcel tray left no doubt at all.
4. Music system: Steering mounted controls are a nice add-on and the intergrated music system performs well. Amazing part was
the quality of speakers. Speaker quality as far as I remember is like Honda City that I have at home...
5. Legroom : Deceiving!! Don't go by the looks.. It is really spacious frm the inside...
6. Interiors: Nice plastic used and decency maintained by Honda, although one can find cost cutting here and there but still
nicely done. Seats have been trimmed to carve out leg space but it is no issue at all, they are far more comfy than i10.
7. Exteriors: 'H' badge in front grill is indeed an eye catcher.
8. Mileage: 18.4 as certified (but there's a twist later)
Negatives:
1. No rear de-fogger and rear wiper: These should've been provided by Honda in the top-end variant atleast..!!
2. Boot Space: Not sufficient for long trips.
Accessories
Now is the the worst part in Honda dealerships. They don't want to give anything!!
Although I managed to get some, it was indeed difficult

.
Free accessories offered by dealer include:
1. LLumar Film (RTO approved)
2. Floormats
3. Seat cushions
4. U.V coating
5. Car cover
I am still awaiting these accessories though..!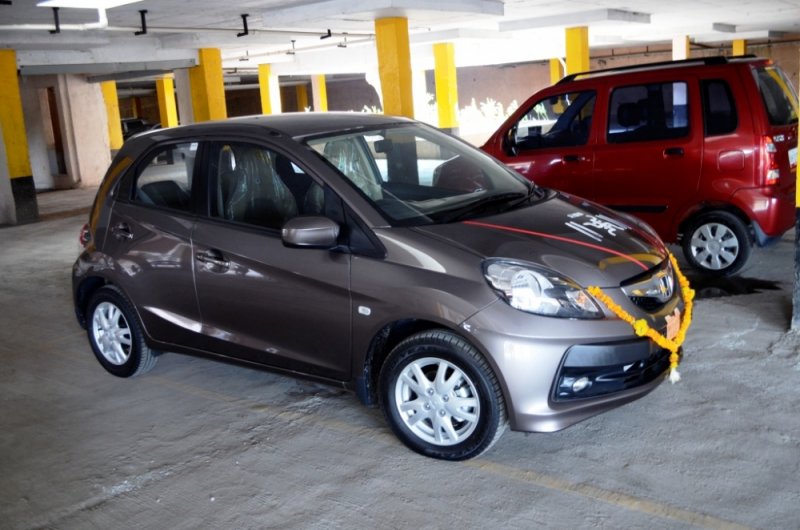 On Saturday, there was a Brio mileage rally organized by dealers pan Pune and I was invited. They called me and told that they will full the tank and there was a Highway run of about 100 KMs and Brio with best mileage will be given a gift as well.
I participated in the rally and the results were astonishing..!!
I managed to get a mileage of 23.1 KM/l with my 1 day old Brio

...
Guess what the winner managed a whopping 26.7 km/l mileage!!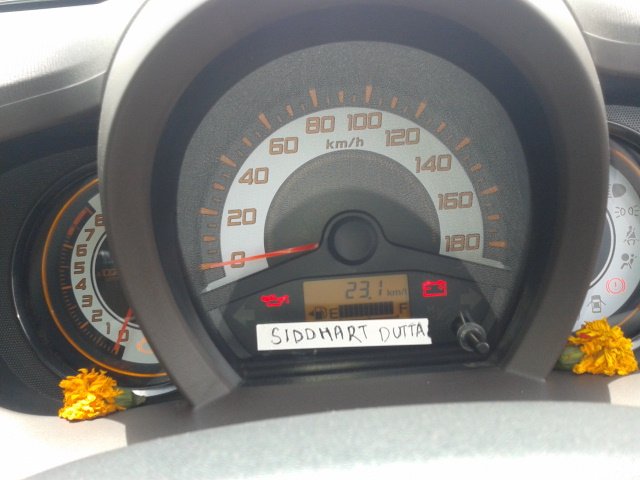 Soon I will hit Pune-Mumbai expressway and check the mileage and inform you all...
Will keep posting
PS: I have take zero depreciation insurance from Bajaj Allianz. I never wanted to take a chance in Pune considering traffic conditions here...
more pics to follow..
Regards,
Siddharth