Car Tested: Volkswagen Beetle
Variant: 2.0 Liter
Transmission: 6 Speed Tip-Tronic (Automatic)
Fuel Type: Petrol
India Price: Rs.20.45 Lakhs
Launched On (India): 4th December 2009
Press Release: Click Here!
Official Website: Click Here!
About Volkswagen

F
ounded by Ferdinand Porsche and Robert Ley on 28th May 1937,
Volkswagen Aktiengesellschaft
or
Volkswagen
is a complete subsidiary of popular automobile makers like Audi AG, Skoda Auto, Buggati Automobiles, Scania etc.
"Volkswagen" stands for - "People's Car" in German Language and they popularly use the slogan as
"Das Auto"
meaning
"The Car"
.
Its not much time Volkswagen has made their entry in Indian Market but their action with full spirit can be already noticed, The car maker first launched the Passat saloon followed by the smaller sibling, The Jetta. Since last month Volkswagen has gained a lot of popularity in Indian Market due to those full page Advertisements on famous Newspapers and Television Channels.
Recently on 4th December 2009, Volkswagen Auto finally introduced the much hyped and awaited product- The Beetle. Also officially launched the Touareg SUV which was however overshadowed by this small bug.
The Beetle, Volkswagen Beetle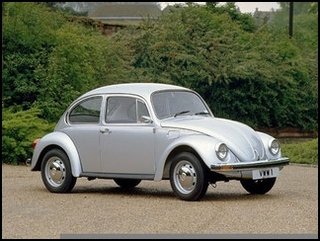 Volkswagen
Type-1
Or
Käfer
, This is what the Beetle was known as during initial days in year 1938. The car used rear engine rear wheel drive layout and is the most longest-running model
(Yes, More than our Maruti 800
)
Type-1 was one of the most popular and successful model in US. Years Later, Volkswagen Auto itself started calling
Käfer
as Beetle officially.
In 2003, VW launched an updated version of the car which bear major cosmetic changes but the bug-like design still remained, This time the car was re-badged as "New Beetle".
Now, Beetle is available across the world in different variants like Cabriolet, Coupe etc and is still successful in winning the hearts of people. Like rest of the world, Indians too wanted the taste of this popular bug, So VW Auto launched it here after the hype. The car is imported as Completely Built Unit (CBU) from Volkswagen's Mexico facility hence costs a bomb on wallet due to high pricing of Rs.20.45 Lakhs! So it won't be in reach in a common man in India, Nor the car maker wants it to be because the Beetle is going to be a more brand building technique rather than a mass-seller.
The Automotive India
Team took this bug out from Yard to find out whether is it a right move by VW and how successful will it be to build this new Brand called "Volkswagen" in India.
How It Looks?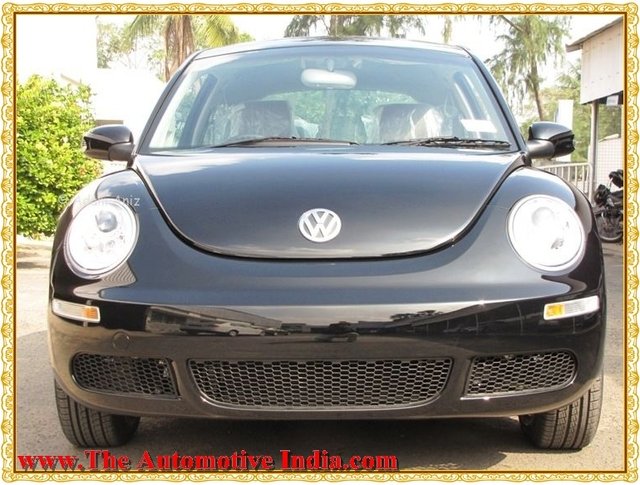 Love at first sight is what we call the Volkswagen Beetle to be, Look the car and it will take you back to those World War II Period when the cars were curvy and designed as Egg shaped, Added the wheels of a bike.
From Front, Beetle mesmerizes everyone with cute looks, The circular Head lamps, Mesh Grille job on bumper and the heavy Wheel Arches around add the bulkiness to this small hatchback. Bumpers are fully integrated to the body and the indicators looks like a steal from Scooters but we like it this way.
Just Recall the NECC logo, This is how the side profile of car. You got it what we say! Basic design of Beetle is still based on the previous generation models. Compared to the total size, The bonnet of the car is slightly long and those bulky wheel arches provided the much needed heavy looks but makes an impression of wheels to be small.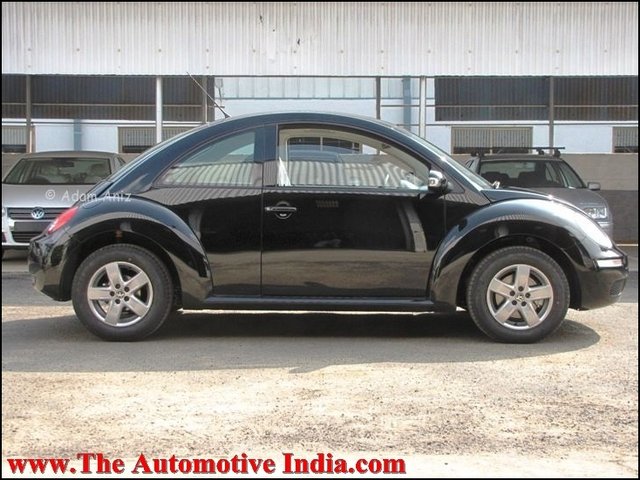 Outside Rear View Mirror has an integrated turn indicators which have become trend since Mercedes Benz first used them. Beetle is a dual door hatchback resulting in side profile to be small and giving looks of a coupe but once you peep into windows you get to know it has additional rear benches as well.
Move to the rear which is a replica of front, All different it makes is the red tail lamps and and short boot. Apart from these its difficult to find the difference at first observation.
Fuel Filling Lid of Bug is Ambassador like located on upper rear side quarter panel, So it may make fuel station boys to search for it first time.
The Reflectors and European style single Reverse lamp found the way right below on the rear bumper, Also you get a high mounted LED brake lights to tackle the foggy days and below it sits a Volkswagen Logo to fill the remaining gap.