Joined

Nov 3, 2011
Messages

272
Likes

22
Location
Thanks for all your wishes and patience.....

Here is my review of Owning my Punto
Recently I got married and I planned for a car. But there was some confusion whether to take one now or later. Me and my wife after a long discussion came to the conclusion that it's the best time for us to have a car. Firstly we planned for sedan and choose Linea and Fluidic Verna. Then we realised that in bangalore traffic and for two of us, a hatch back will serve our purpose. Then we choose Punto, Swift , Figo, Beat and Ritz. Beat was out of consideration due to rear leg room. Ritz was rejected for the rear look.
Now there was a tough fight between Punto, Swift and Figo. I rejected i20 as I do not like Hyundai...and that's my personal view only. By the time I can decide something, one of my close friend intimated that Swift waiting period is 6 mnths and have to wait a long. So I rejected Swift. Tough I liked the car but it's now every where... and waiting period added sour taste to that.
Now I have only FIGO and PUNTO to choose from. I had a test drive of Figo, car is good but when I went inside, I felt a bit cramped. Still It was OK for me. After few days I went for a Test drive of Punto.....The first word came out of my mind is WOW!!! The space, features, HANDLING .....just perfect what I was looking for. The look was undoubtedly the best one in the market in its class.
For a final decision, I took my wife with me and we both had a test drive and She loved the vehicle. Hence decided Punto is our goal. After that the very immediate question came to mind, which version and Colour we should go for. As it was my first car, I was just not sure about all the features which we need. After getting some info from TAI, I decided for Emotion. The colour we choose was silver but again realised that it's everywhere and people choose this common color for all cars. So decided to go for TUSKAN WINE and for which I got good response in TAI too.
I gave the advance of 2 lakhs on 11th November,2011(Friday). Then the sales man told that I will get the delivery on 29th November, 2011 (after 15days from Monday). Soon after few days, I finished the bank formalities and finally the deal was done and the delivery date is confirmed on 26th November, 2011.
The total On road cost for PUNTO Emotion T.W. Is 7.0 lakhs in Bangalore. I got a discount of around 37K and common freebies like Floor mats, Car cover, Idol, Pefume, etc.
The PDI was done on 22nd November, 2011. Everything seems fine.The manufacturing was October, 2011 and I was happy for that.
I reached the showroom at 12 o'clock and finished the paper work and finally received some Chocolates, Diesel Coupons (Rs. 300) and car papers. The KHT motor was good upto that point. The sales guy who told me many good things about the car was absent on that day due to his personal commitments which he initimated me earlier. The manager guided me to my Italian Beauty. But I got a terrible shock when I first saw the dent on the Bumper. It was not there at the time of PDI. Again I checked the engine chasis numbers and all. It was alright except the dent. I was in a conversation on this with the manager when my wife pointed out the front right side some paint is lost and same happened in the front part too. God I was in very uncomfortable situation. I could not speak for a moment. Then the manager called the FIAT delivery head and confirmed that they will replace the entire bumper and the car will be ready on tuesday. With lots of negative thoughts, as It was first car, I have planned so much for the day. But at the end I had to come back with empty hand. The sales Guy called me to wish me but I have explained everything and he also astonished by hearing the dent and paint loss. But he made sure that everything will be fine on Tuesday.
On tuesday(29/11/2011), I reached the showroom and this time my car was shining from a distance and I could see it. The manager came and greeted me and told that they have done all the polishing, waxing .....and also replaced the bumper. KHT Motors gained my impression again with their service. I personally went to the car and tested it from outside. Finally, they handed over the key to me and I get inside it. WOW!!! It was the same feeling when I drove it first time....
Here are the Pics....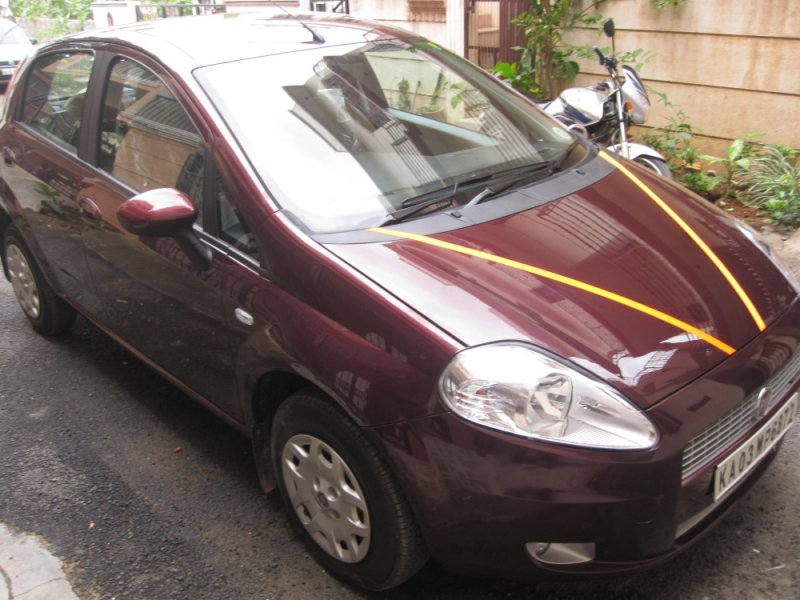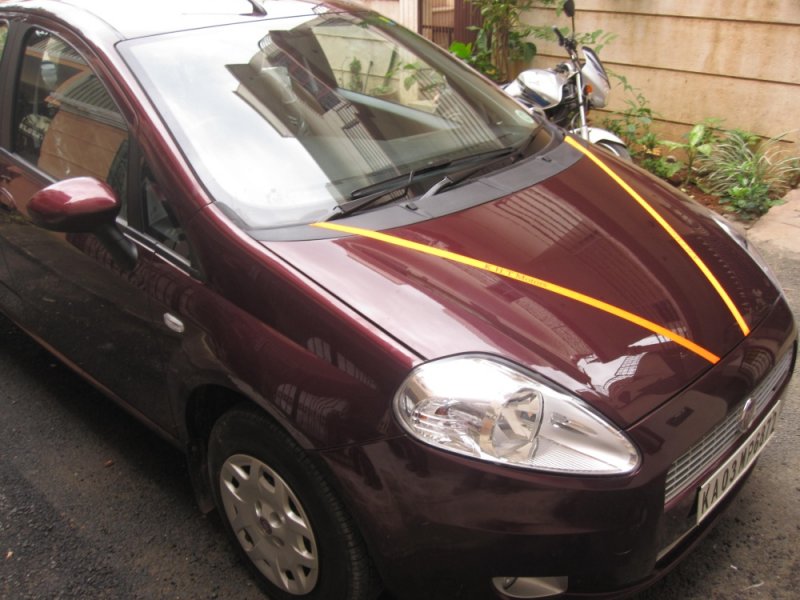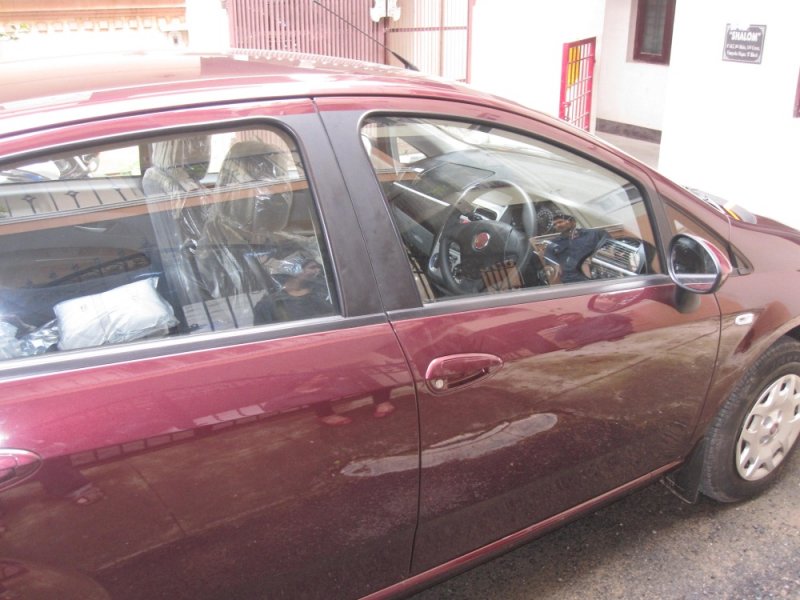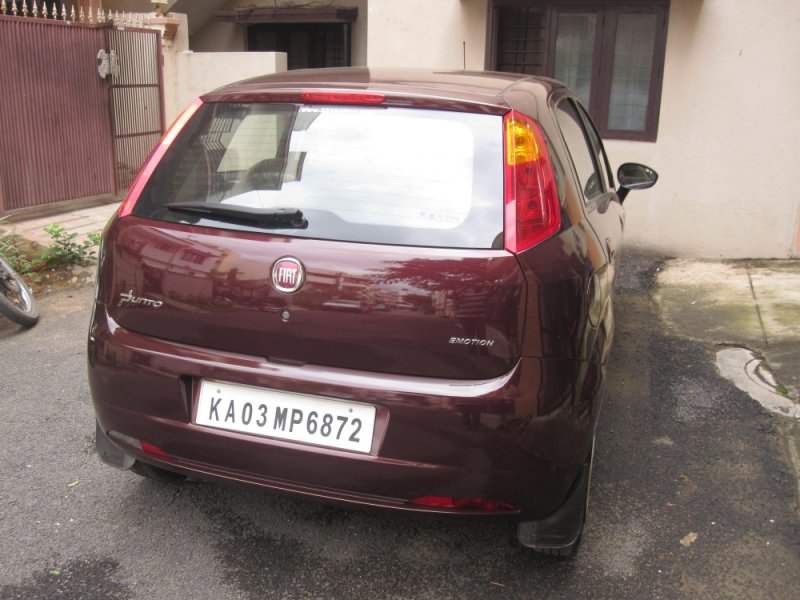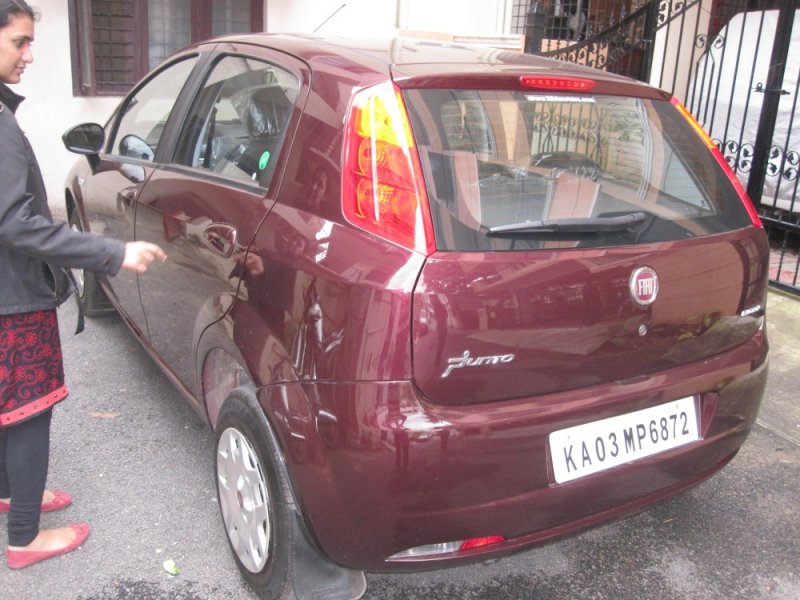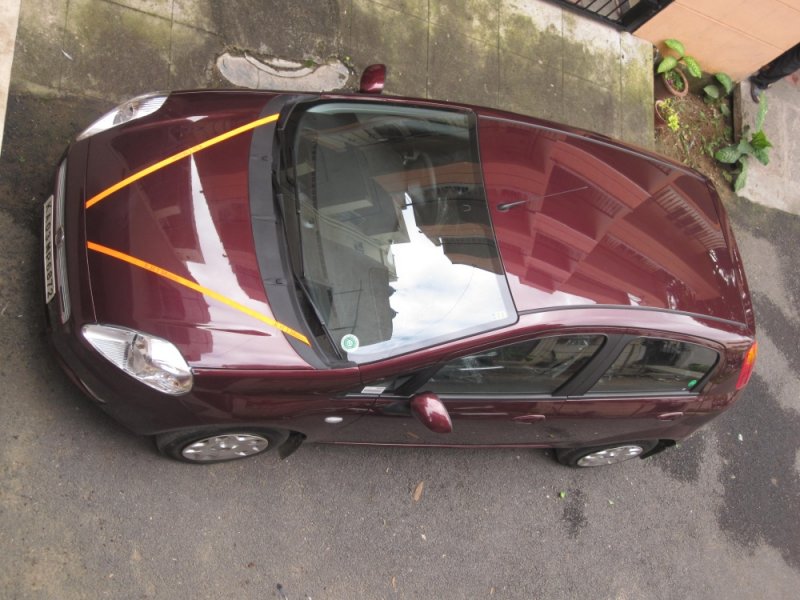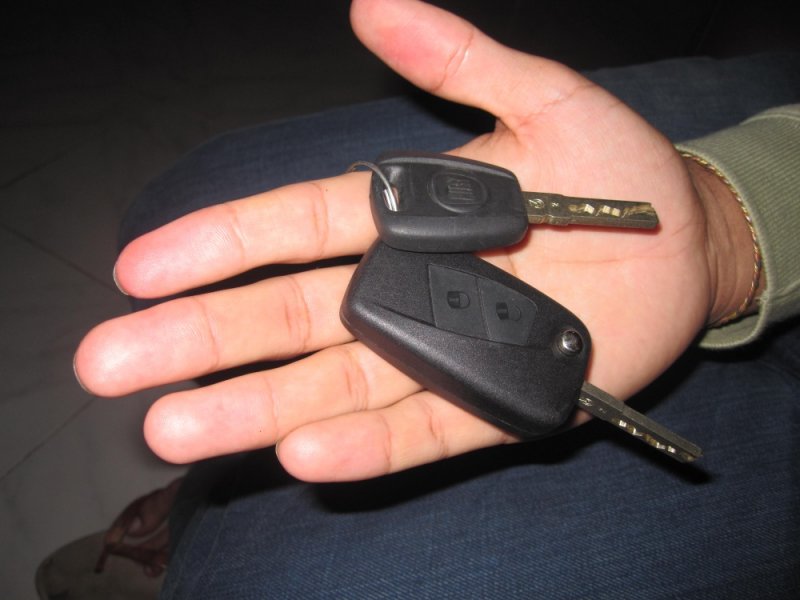 Last edited: