SYNC3 is becoming synonymous with Ford as it is now being or would be offered in their entire refreshed product portfolio right from Freestyle to Mustang.
This thread lists out the steps to carry out the update successfully. Prerequisites require a Ford vehicle (which in my case if Ford Endeavour) with SYNC3 system and Ford Owners login page.
Getting the update package:
Step 1:
Log-in on the Ford Owners and check if the update is available.
Step 2:
Click on Update New Version which would open a new pop-up window.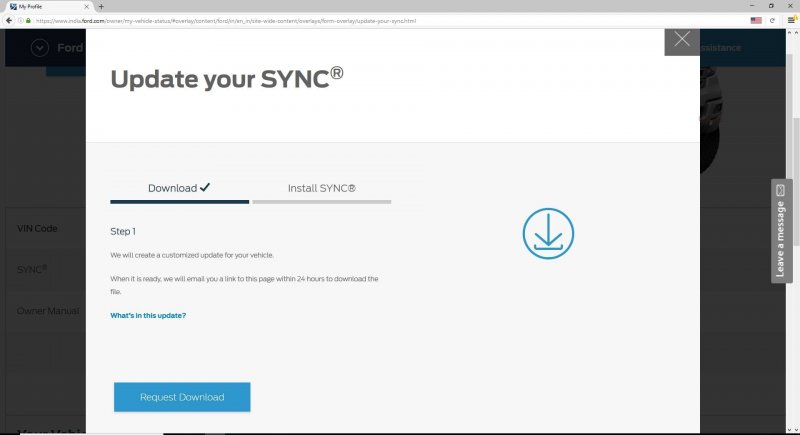 Step 3:
Clicking on Request Download will take you to a user agreement which if you agree would start the process of generating a customized VIN specific download package and it's link would be shared with-in 24 hours.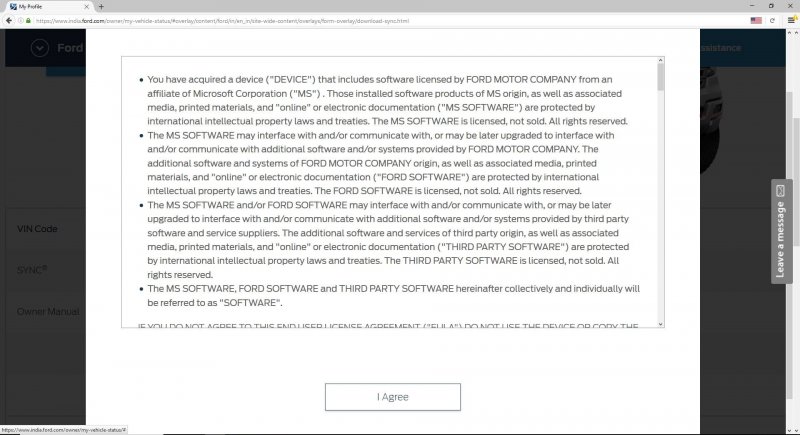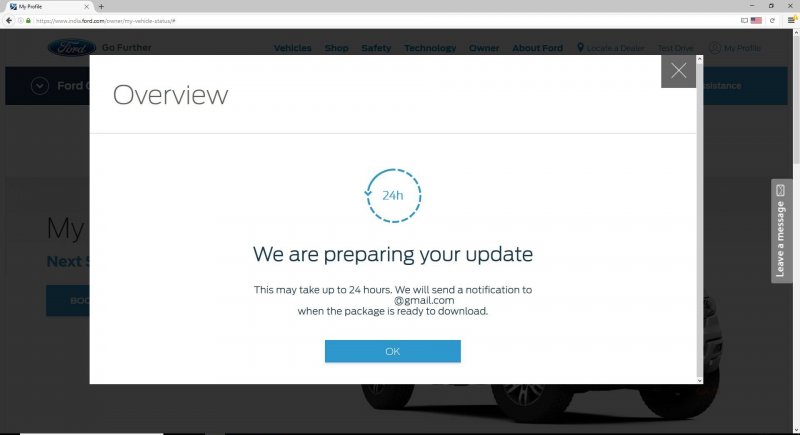 Step 4:
Depending on the load on the server, the email with directions to return to update page with embedded link in the text SYNC Software Update would be received. In my case, the email was received in a couple of minutes. Clicking on the link embedded text would take you to the pop-up with info on downloading the package where clicking on OK and then Start Download would start the download. The last pop-up also lists to have a FAT32 formatted 8GB or more pen drive ready. The package itself could be a large file and might take time in download. In my case, the package size was 3.2 GB. Soon after the download starts, an email would be received to report successful installation of SYNC Software update. More on this later.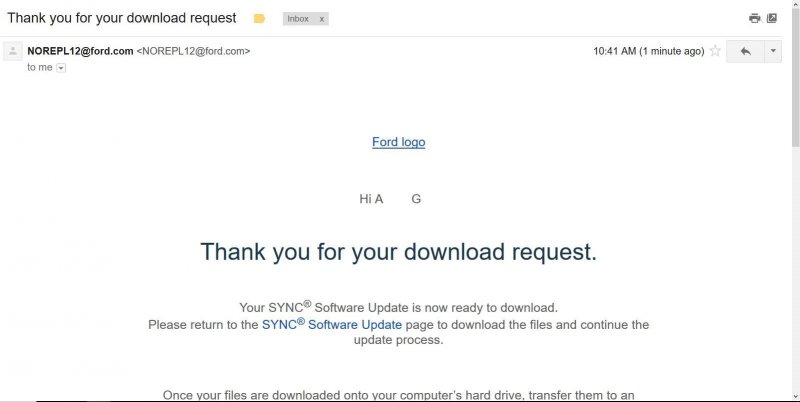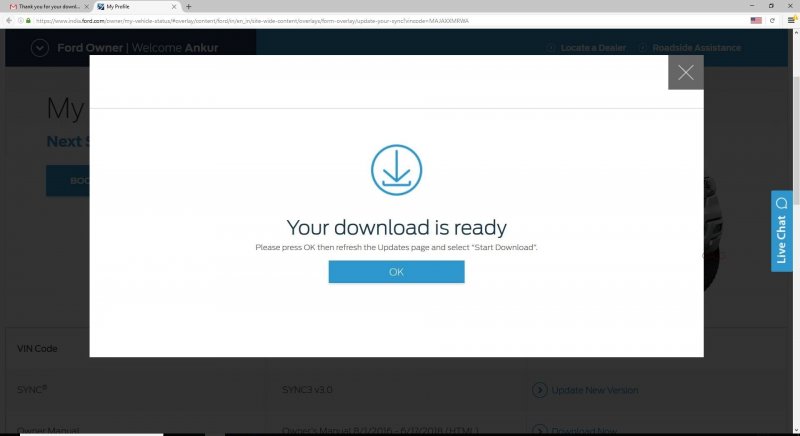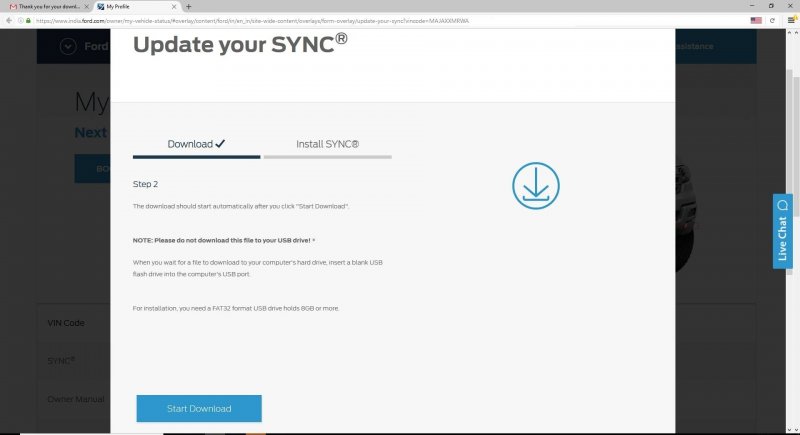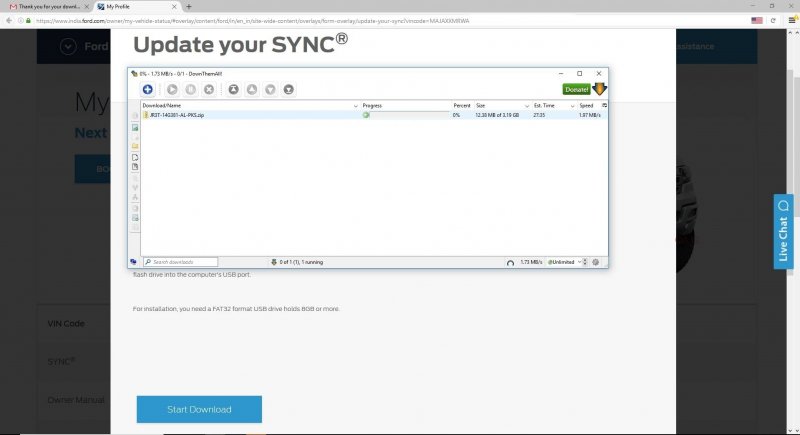 Step 5:
One the download is complete, the contents of the zip file need to be uncompressed and then copied to a pen drive of 8GB or more from a Windows PC as Mac adds certain unrecognized hidden files as well.
Update sequence which would be followed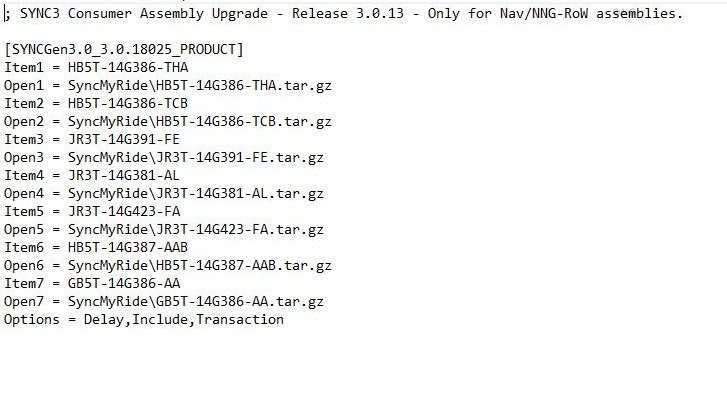 Last edited: