Hello guys,
I hope you are well, staying safe and healthy.

For the past 2 months I have been busy with my house repair and renovation work. There is still more work to do but I have taken some break and have got some time to post updates here about my car (09' Honda City VMT).
Well, it is doing fine thanks to Honda's reliability. Sometime last year I had issues while starting the engine (Delay or failed to crank) and I thought car battery (Nearly 6 years old now) has become weak. However, I tried to top up distilled water (It was little lower then mark) and manually charged it using my bosch car battery charge to see if it extends the life of it. Fortunately it helped and never faced cranking issues again.
Next thing is the tyres. Stock tyres of my car were Michelin XM1 175/65 R15 and clocked about 40k KMs by first owner. Then I bought the car in 2013 and used the same tyres for few thousand kilometers till it started cracking/chipping on tread surface. In 2016, I replaced the XM1 tyres to Michelin Primacy 3ST 195/60 R15. It cost me 24.5k (WB,WA,Valves extra) for set of four tyres and experience with the P3ST was very good (excellent grip, handling and low nvh). Only thing I hated was stones getting stuck on treads and make noise each time it hits the ground. In 2019 (After 3 years), I noticed some minor cracks on shoulder and sidewall of 1 or 2 tyres. Since my car running is very low, premature cracking is common and I thought cracks will be minor but as days passed, the cracks progressed faster and became bigger. Tyre dealer couldn't help because warranty is upto 3 years and it doesn't apply to cracks caused due to low running (They just find a reason to refuse anyway) so only option was to replace them to new ones. Last year due to pandemic my car running was even less and by the year end, one of the tyre had atleast 1mm wide cracks all round the shoulder. It was scary and I was worried about safety while driving my car but meanwhile I got busy with construction work so I couldn't get new ones on time.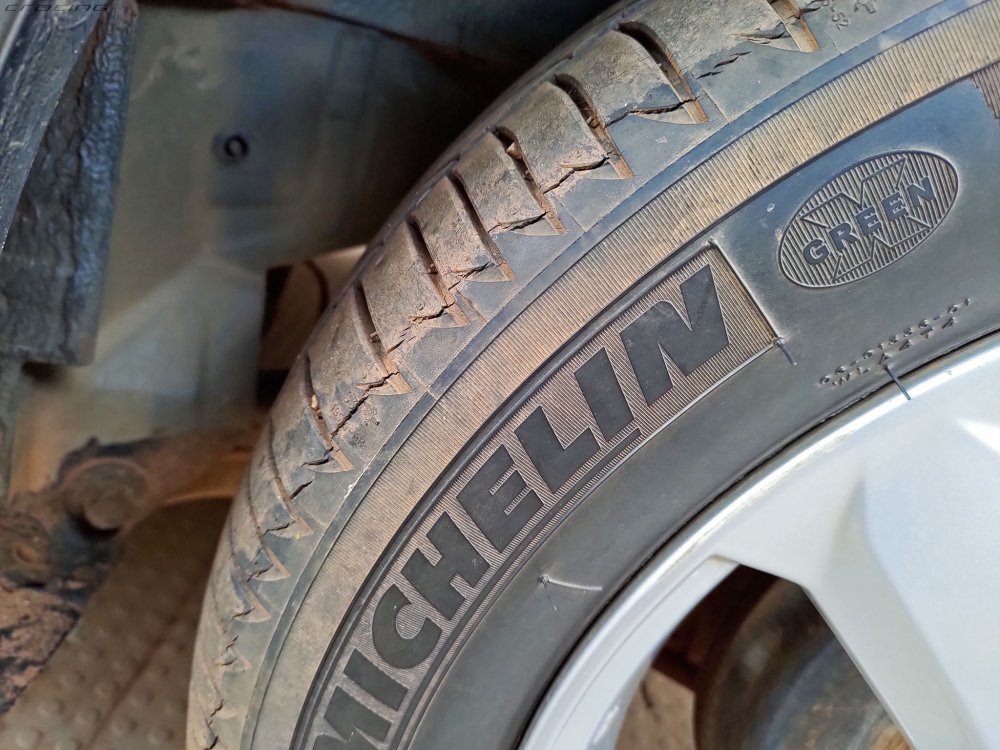 I have used Michelin tyres twice (XM1 and then P3ST) and both had cracking/chipping issues. XM1 lasted 45k KMs and 7 years but P3ST started cracking just after 3 years and I didn't expected it to become worst in 4 years (They have clocked 7k KMs only). Hence I decided to stay away from Michelin (It felt bad because I very much liked them interms of grip, handling and nvh) and instead get similar performance tyres under 5k budget. Meanwhile I thought to replace only one or two tyres but same tyres (P3ST) are expensive and not easily available due to import restrictions. Using different make and model tyres didn't seem optimal either.
Continental was on top of my wishlist and Yokohama or Bridgestone as second option. Listed some tyres under my budget and started contacting several known tyre dealers in my city and only few of them gave quote on phone. All the dealers use booklets to quote so prices will be same if not +/- Rs. 50 max. Any discount they provide will be in WB, WA, and Valves.
Conti CC5/MC5 which I was interested in are discontinued now and dealer suggested the UC6 instead. Later came to know that Continental has released UC6 and CC6 last year Q4 and both are now made here in India. Researched more on these and found to be pretty good. UC6 has been selling in international market (Australia, Indonesia, Malaysia & etc) since 2018 and it has 4/5 reviews rating. Here in India, I have found several posts of people who I have bought UC6 tyres in past few months and they are very satisfied with its performance.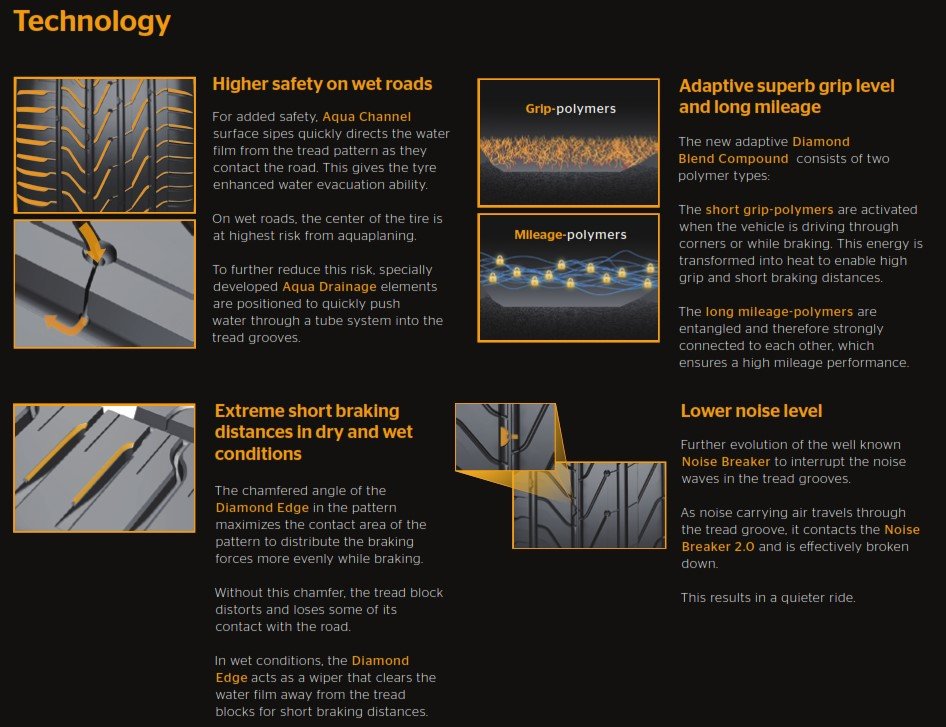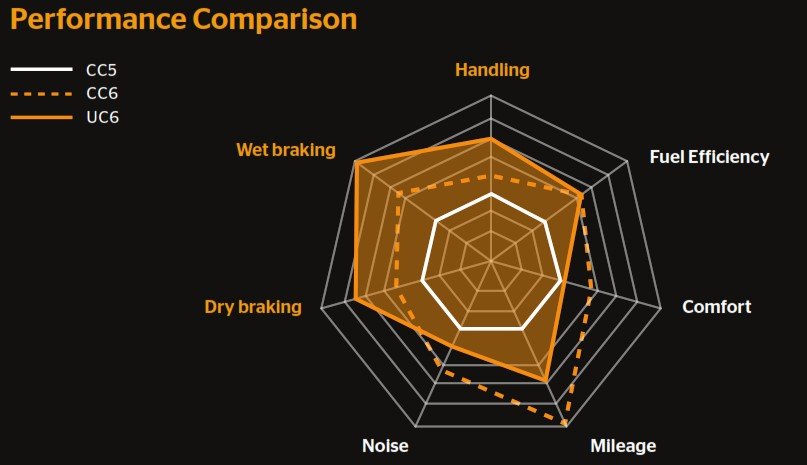 Yokohama Earth 1 which is made in/for India but company doesn't mention anything about rating or standards to help me compare with other tyres and also it uses nylon ply instead of polyamide in tread surface so ride will be little harsh or noisy atleast in the initial spin. It costs same as UC6 despite being budget tyre. Another good tyre in Yokohama is Bluearth (Made in Japan) but again due to recent import restrictions, it's supply has been stopped and company is manufacturing equivalent tyre known as Bluearth GT here in India. There are no reviews for GT model yet but Bluearth had very good reviews worldwide. Unfortunately local dealers didn't had stock of Bluearth GT to check details on sidewall and we have to make partial payment and then they will get it from distributor after 2-3 days.
As of Bridgestone, B series is quite common and current model is B290 which costs 5.5k for 195/60 R15 size. It is a decent tyre as per user reviews but didn't felt VFM nor special to me and it costs higher then my budget. As of Ecopia, it is marketed as low-rolling resistance and fuel-saving but is a hard tyre which compromises on wet grip and high speed grip. Other models in Bridgestone are outdated or dealers sell old stocks. As of Apollo, MRF, Goodyear I was not keen on these brands so didn't research much otherwise I would get confused with plenty of make and models.
Anyway lets wrap this up. Last week I went to the nearest reputed tyre dealer who has good machines and reliable workmanship. He had ready stock of Conti UC6 with MFG date 5020 (Dec 2020) and he quoted me 4.9k per tyre + 1200 for WB, WA & Valves. I asked about CC6 but again they don't keep stocks of tyres that sell rarely. UC6 tyres looked pretty good and I had already researched features of it online. It has got Treadwear, Traction and Temperature rating same as P3ST (340, A, A respectively) but only has one polyester ply in tread (Tread - 1 Polyester, 2 Steel, 1 Polyamide | Sidewall - 2 Polyester) instead of 2 in P3ST. Continental doesn't have EU label for 195/60 R15 size in their database but nearest 195/50 R15 size has "E" for fuel efficiency, "C" for wet grip and 71 dB. However, I didn't mind much about these because features and technology used in this tyre felt promising. Afterall I didn't had any other better options. Finally went ahead and opted for UC6. Dealer replaced old P3ST tyres to new ones same day and one of the least cracked P3ST tyre fitted to spare wheel because previously it had unused XM1 175/65 R15 size. Dealer gave Rs. 100 discount so total damage Rs. 20700/-

One of the labour was interested to buy old P3ST tyres for Rs 700. I wanted to sell them on olx but my brother said it will not be easy so sell it here only. Negotiated little more and he gave me 1k for three tyres (Two of them had 50% cracks and one 90%)
To my surprise, I didn't feel major difference between old P3ST and new UC6, though I have taken my car for spin few times only so far. Glad I got the same performance for lesser premium. The ride was little high and bumpy because they had filled 40 PSI of nitrogen air instead of 32 PSI. Removed the excess air and now it feels smooth and comfortable. There is slight increase in tyre noise but only noticeable when the windows are opened and on concrete roads. Another good thing is, stones won't get stuck in the tread as much as old ones and haven't noticed any noise so far. I hope these tyres will be good and don't start cracking too soon. Will keep posting further updates.
That's it for now. Take care and see you around.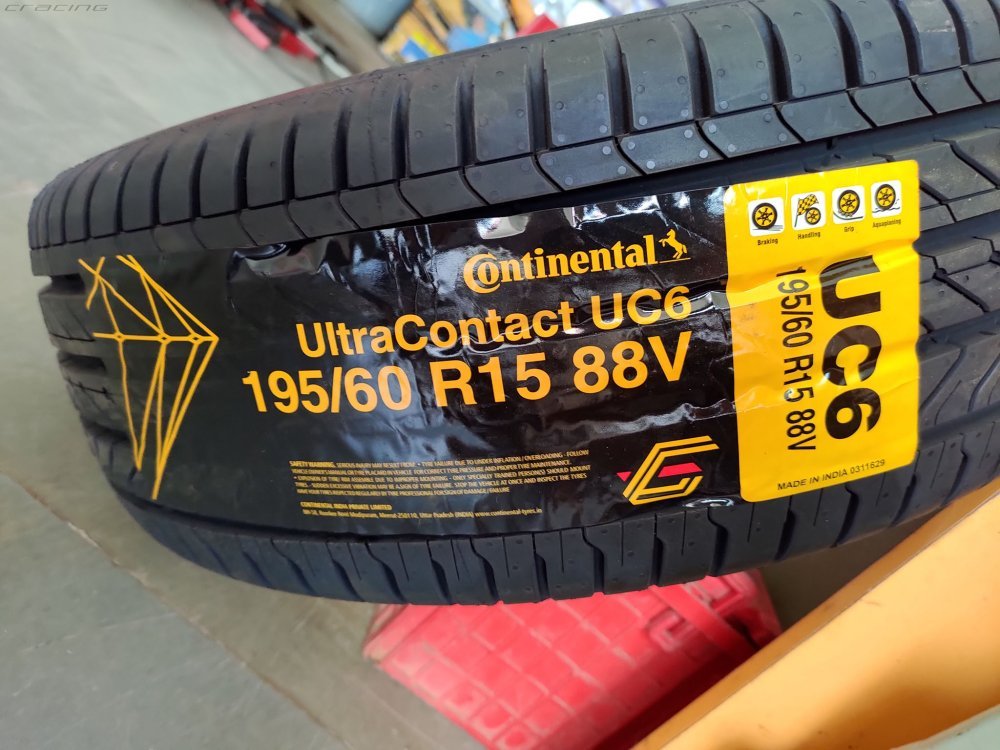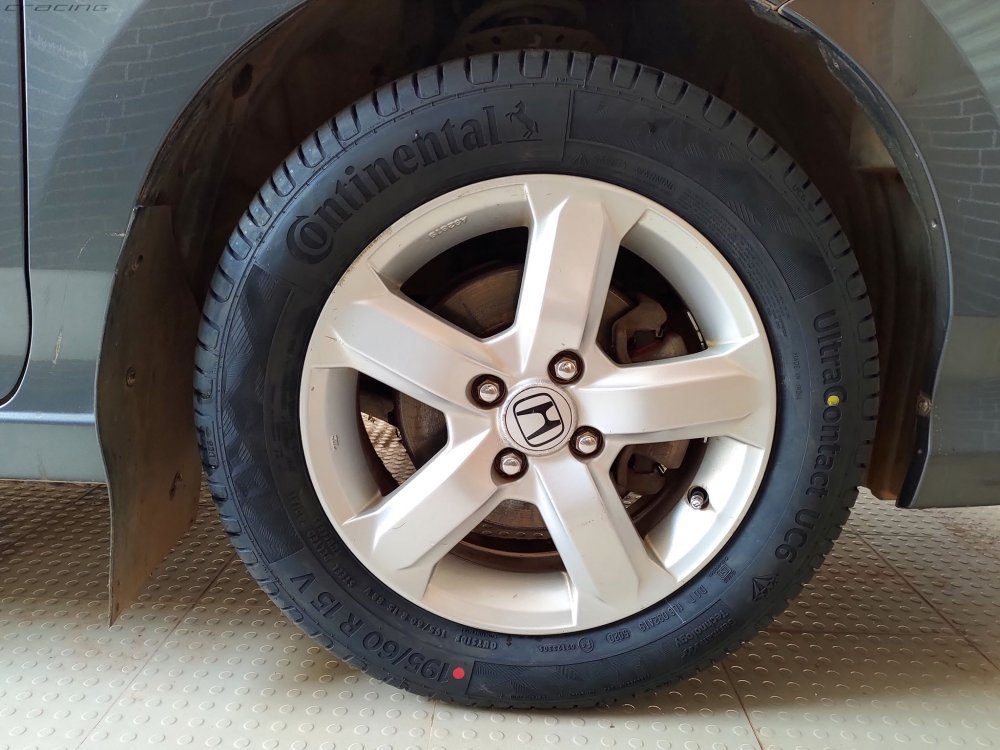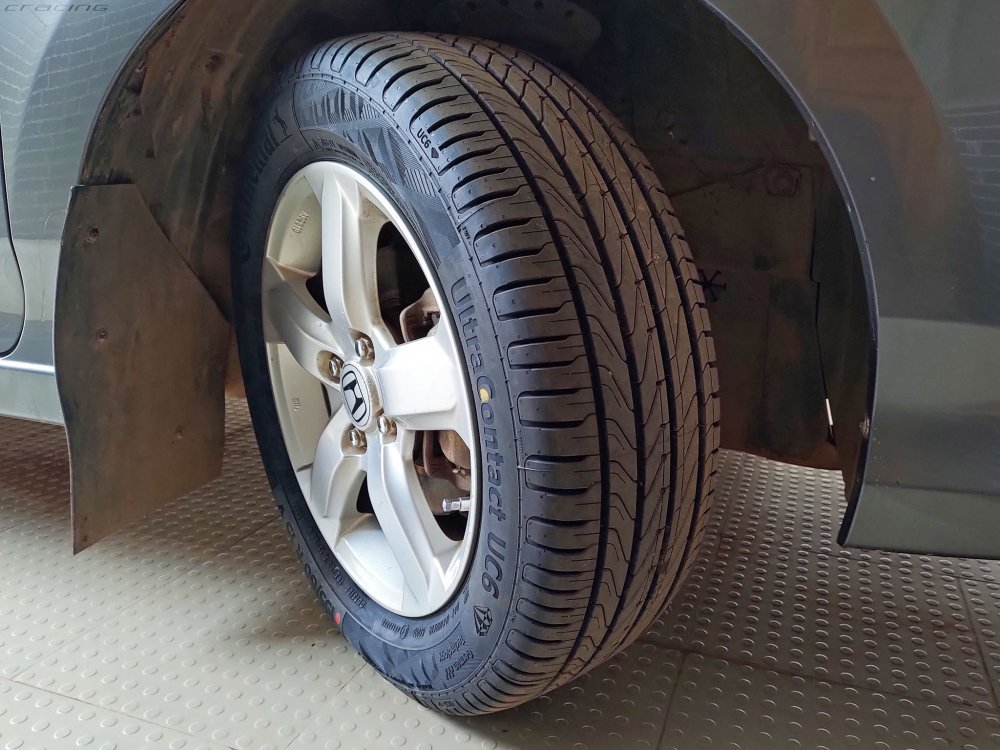 Thanks...
Best Regards
Last edited: