Joined

Mar 19, 2011
Messages

161
Likes

21
Location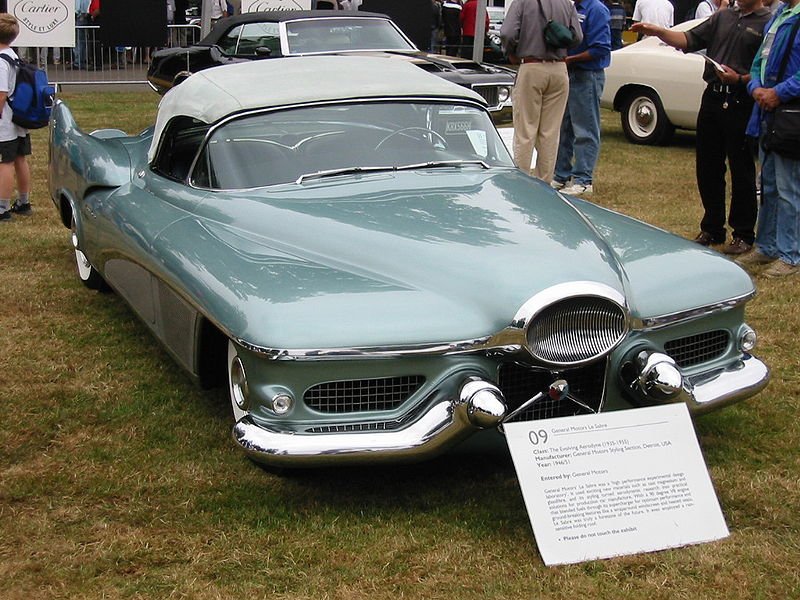 La Sabre
, a concept car designed and developed by GM introduced in 1951.It was designed by GM's Art department headed by design maestro
Harley Earl.
It was the second concept car designed by GM after Buick Y job.
The design of the car was Earl's attempt to incorporate the look of modern jet fighter aircraft into automotive design.Like all Earl's Concept this was used by him daily.
La Sabre left an indelible mark on design and engineering of cars.Many of its design cues percolated into many of GM's cars of 1950s.However Cadillac benefted most from this car and this car helped Cadillac to retain the title of
Cars of Cars
throughout 1950s
Innovations that La Sabre bought to cars
12V electricals prior to this car all cars run on 6V electricals.
heated seats - a feature only found in luxury cars today was pioneered by this car.
Water sensor to activate convertible top - feature now found in expensive convertibles owes it to this car.
Concealed electric lamps - much copied by Ferrari to Lotus elise of 1960s.
Electric jacks under the chassis to aide in tire changes - without this Formula 1 wouldn't have been possible.
Bifuel car - CNG powered cars of today wouldn't have been possible without this car.
Superchargers in cars - application of this is found in many Audi cars
Curved windshield - a popular trend among many cars of 1950s to early 1960s
This car started the trend of Tail fins in cars which reached its Zenith in Cadillac of 1959
dagmar bumper became a fad in 1950s Cadillac cars
Use of aluminium, magnesium and fibreglass
Engine and transmission
The car was powered by an all aluminium supercharged(from detroit diesel) 3.5 litre V8 engine producing 335bhp at 3650Rpm with a high compression ratio of 10.01.the engine was mated to a rear mounted Buick dynaflow automatic transmission.
The car was also a was a bifuel car able to run on both methanol and petrol.This engine did duty in many Buick cars of the deacde and later was sold to Rover group and this engine was tweakked by Rover to produce many memorable cars like Rover P5B and also ddi duty in Range Rover till the arrival of BMW's V8 engine.
This car symbolised a decade when car was more than car but an art piece on wheels.That decade though now a foot note on history but the cars from this decade will always be etched in our minds and in particular Buick Y job and La sabre.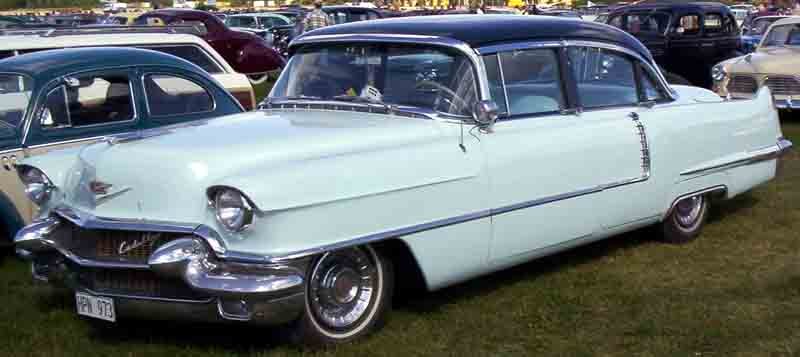 Design similarties
in 1954-55 Cadillac
A foot note
-This car is now stored as an exhibit in GM heritage Center but this center is not open to public bonly to GM employees.The Le sabre name was used for a series of Buick cars starting from 1959.
( Source for images , information , pictures -
Wikipedia.org
and
autoblog.com
for information about Gm heritage center only)