For our first anniversary we were thinking of going to some place far away from our office. We discussed on couple of places. I want to go Lonavala, she wants to visit Wayanad. It was on our itinerary for a long time. We tried Vythri resorts last year, but it was full, want to try again this year. But luck was not on our side. It was full this year too. Surfed online and found another beautiful resort – Rain Country. I called them for availability. Since it is middle of the week, they almost have all cottages available. We booked individual cottage which is having valley view. We wired 3.5k as advance and confirmed the same. Because it is our anniversary she needs a leisurely trip which means, I don't drive. So we booked a cab from my friends contact.
The day came. I kept some surprise for my wife that night before we start to Wayanad. Since I am not driving I kept the surprise unfold on 12AM on our first anniversary. I got a cake, card, flowers, wine and a ring. We celebrated almost 1 hour sharing our beautiful moments of one year. Time went by, but we didn't bother as I'm not driving.
The next day we woke up at 4AM and got ready on 5AM as planned by us. Our first stop was on Kamat in Mysore road for breakfast. We had idli wrapped in coconut leaf. I had it for the first time and it was great. I had two of those and a vada. Soon after filling our stomach we drove towards Srirangapattanam. We had our prayers there and had prashatam. The prashatam was filling pongal with black peppers. There were no crowd inside the temple. I saw Tipu's death place near temple. We didn't take any pictures there though.
We passed through Mysore – Nanjangudu – Gundulpet and soon reached Bandipur. We did our entry in Kerala RTO post and drive inside the forest. I managed to spot some 30 deers close to road. I spotted a lonely wild boar too.
There were many speed breakers in Karnataka part but none in Kerala side. We took NH212 till Lakkidi. The route is Sultha Bathery – Kalpetta – Vythiri – Lakkidi. The resort is on top of a small peak itself. The road to resort from NH212 is pathetic. Last 3kms took as nearly 30 minutes. When we reached there we were so happy, the reason is below.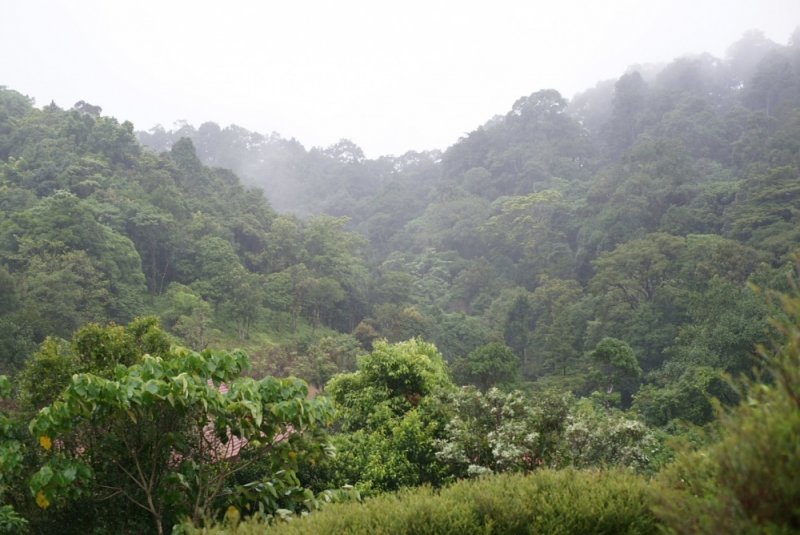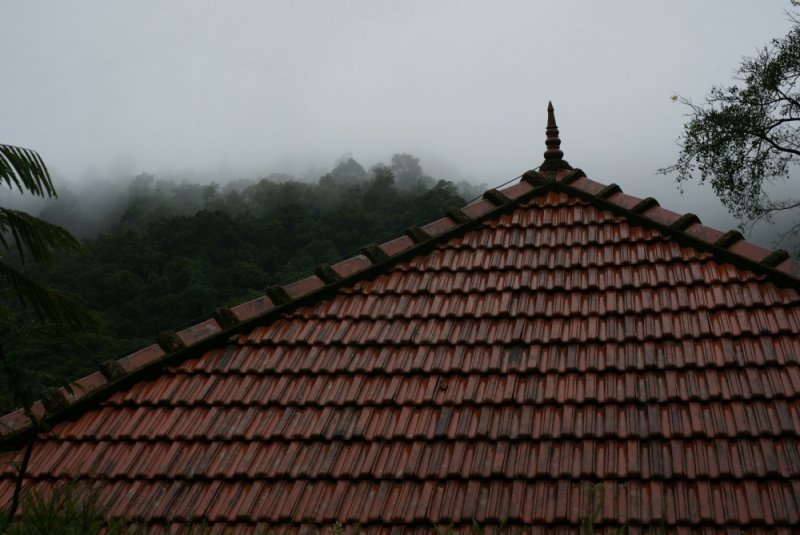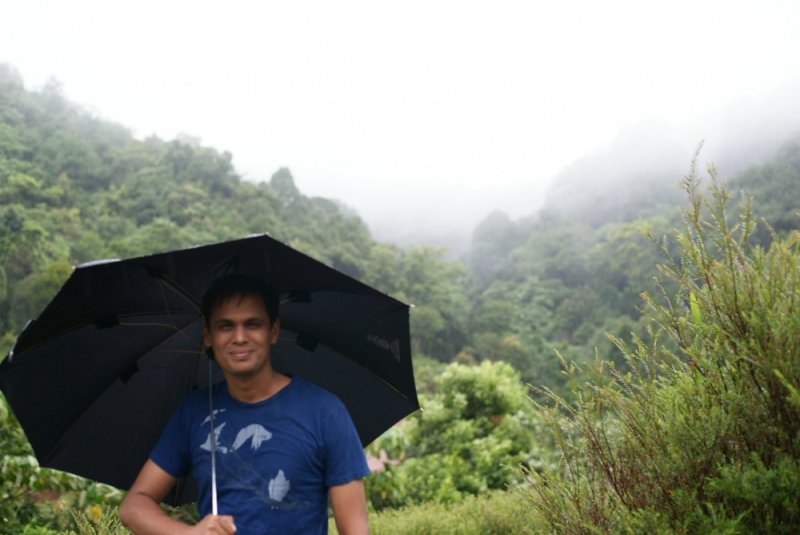 I spot this little fella when we were roaming inside the resort..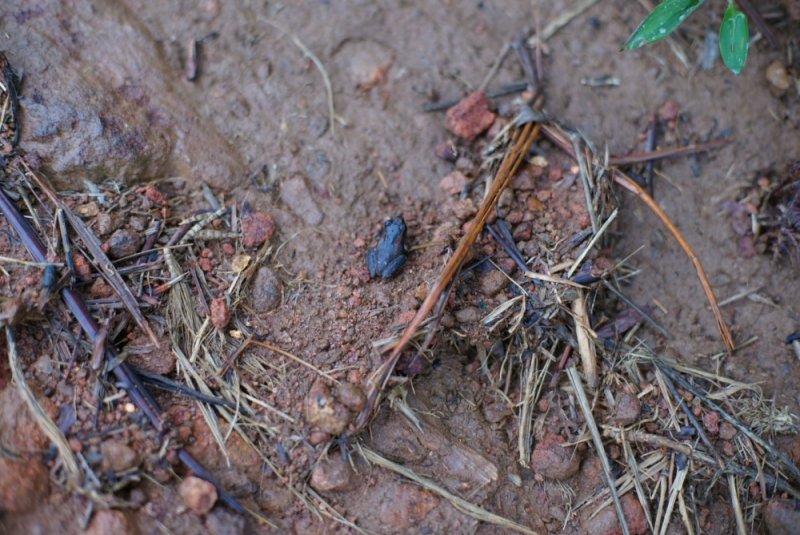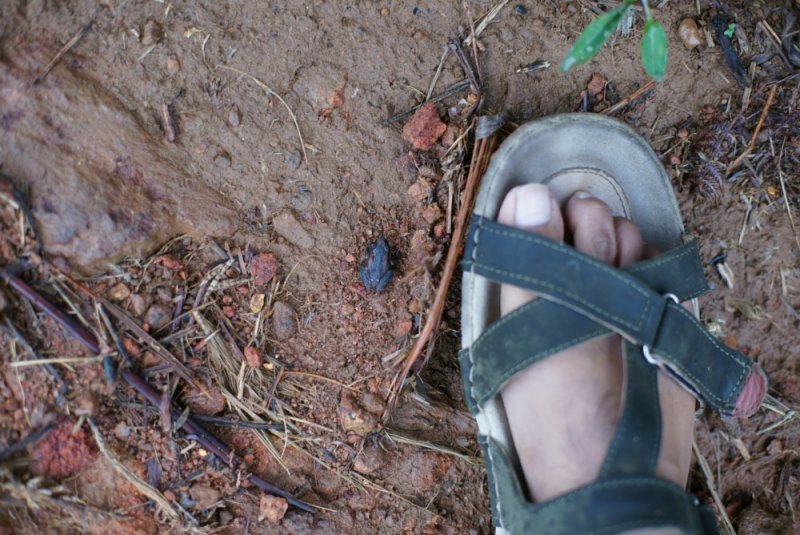 A beautiful cottage in hill..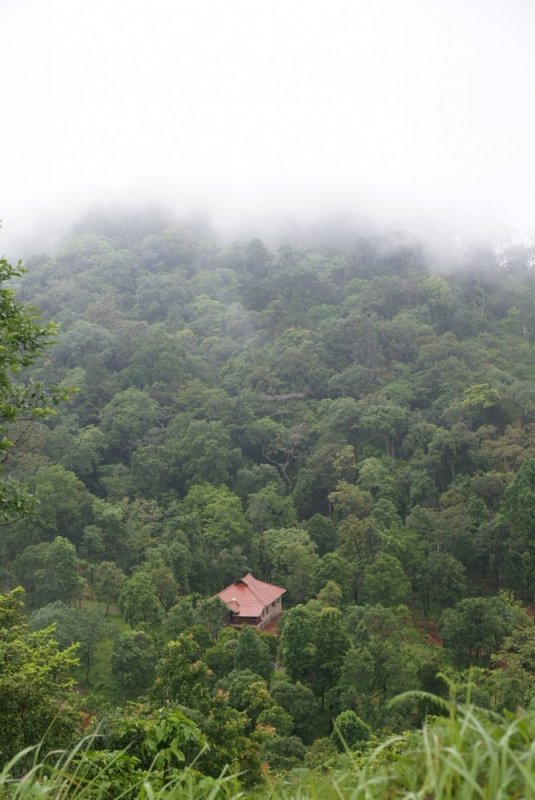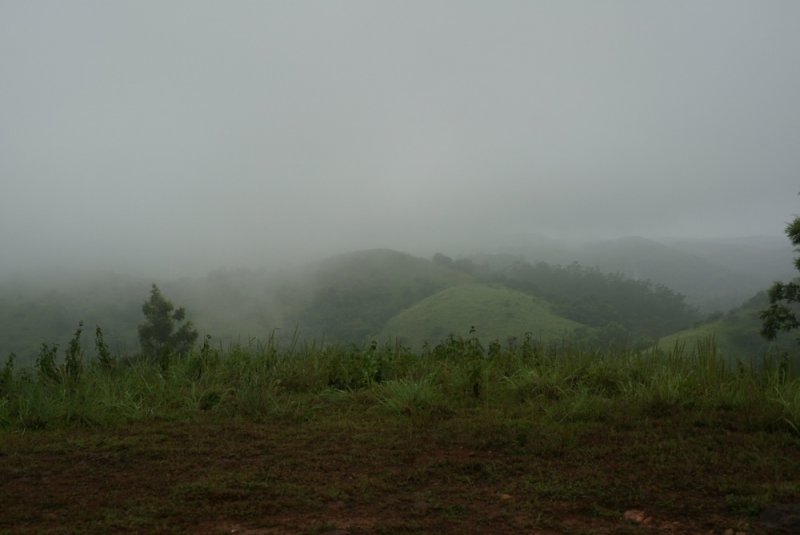 Wife enjoying a walk inside the resort...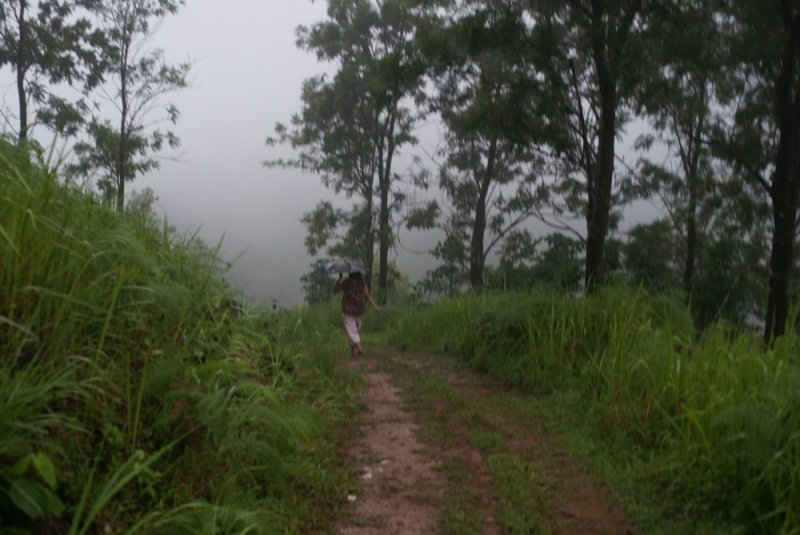 Fighting with umbrella :)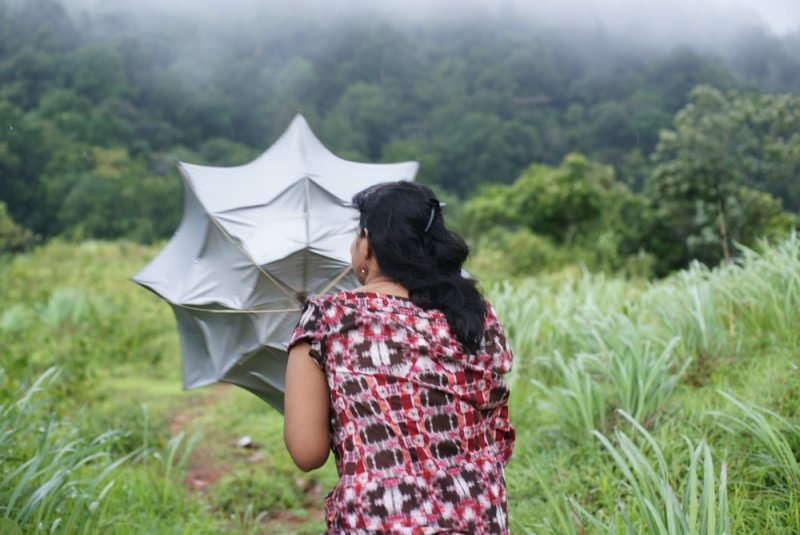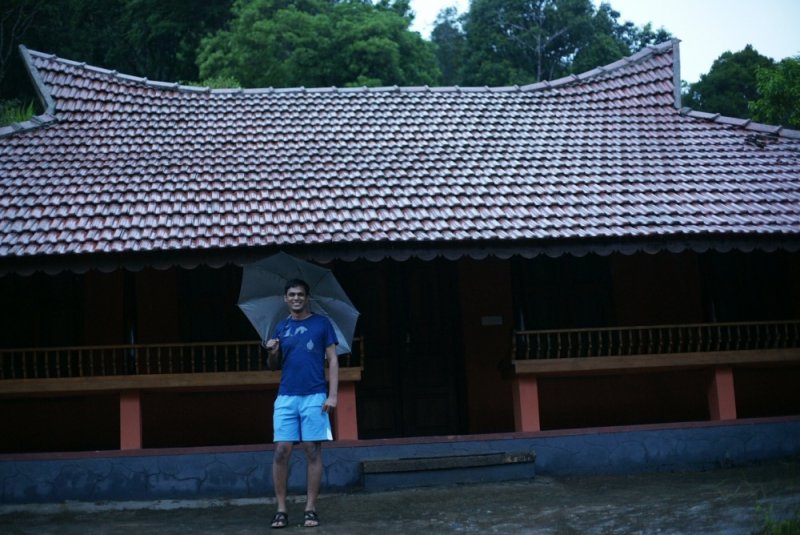 More to follow on next day - Pookode lake/Kuruva Island/Banasura Dam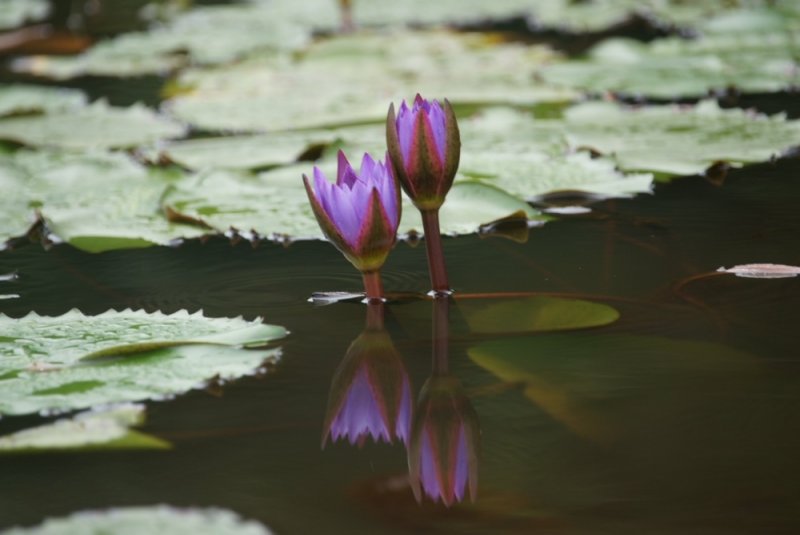 Hope you guys like it..