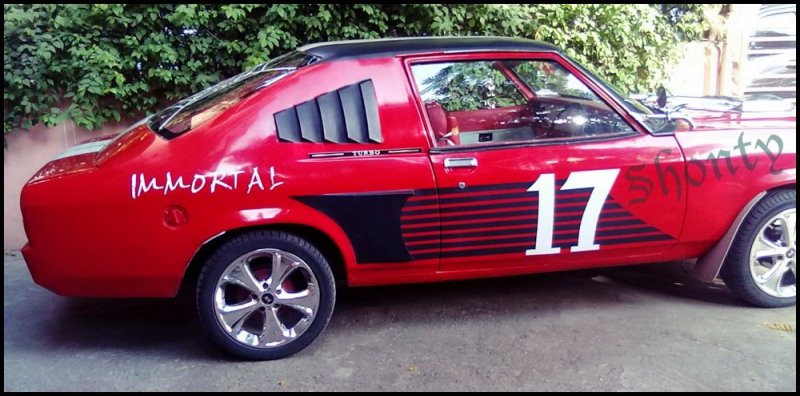 Ok i have found something "rare" here in indore. saw this thing running on the roads & got shocked sometimes as it looks almost like a mustang. I met the guy personally today, he wants to sell it for 1.8L. Now he has turned it into a 2 door WITH rear seats also & slanting the whole rear glass window to give it that mustang look. The overall job is done neat & paint is also gud. He claims it has a 2.4L isuzu petrol

I dont think he may be right coz isuzu came under 2.0L. plz clarify guys.
The car also has:-
* 225/40-17 Maxxis tyres
* foldable indica front seats
* sony xplod 12inch sub, 4 6x9 pioneer speakers & sony 4 channel amp with basic xplod cd player
* power windows
* Full FFE with headers
* OE Ford Mustang emblem (he claims so)
NOW the question is, is this a good deal??? should i buy it? wat abt spare parts etc? i drove the car, its flying!! everything seems to be fine for now. Hell its a serious head turner!!

Some more pics he sent me through bluetooth:-
His swift on the right, notice the OE mustang logo on the contessa's front
Interior