Yamaha is all set to redefine the sport by allowing more participants for the
'Yamaha R15 One Make Race Championship 2010′ to be held at Madras Motor Sports Club, Chennai.
The forthcoming season which starts on 5th June, 2010, Yamaha has made this an open championship, in which first time racers as well as non-Yamaha owners can participate.
The Yamaha YZF R15s that would be used for the race would be provided by Yamaha India to selected entries and would come with Daytona Racing Kits which includes an racing ECU, high-lift camshaft, wave (petal) brake discs, aluminum rear sprocket, racing throttle and a light muffler assembly. The Daytona Kit (except for the racing ECU) can be installed for road going Yamaha R15s also. There are two categories for this season, 'Novice' and 'Expert'. First time racers can participate only in the 'Novice' category and should have a valid driving license and FMSCI's (Federation for Motor Sports Club of India) competition license. The competition's license can be applied for at FMSCI's official website. The Racing Gear should also be arranged by the participants themselves. The maximum number entries are limited to 100. Race enthusiasts can register for this event soon at Yamaha Racing's website -
::YOMR::
Schedule :
Round 1: 4-6 June 2010
Round 2: 2-4 July 2010
Round 3: 30 July- 1 August 2010
Round 4: 3-5 September 2010
Round 5: 3-5 December 2010
(All races would be held at MMSC, Chennai)
Entry Fees: Rs 500 for first race. If qualified in 1st race, another Rs 500 for second race.
Prize money per race:
1st Prize: Rs. 7500
2nd Prize: Rs. 5000
3rd Prize: Rs. 2500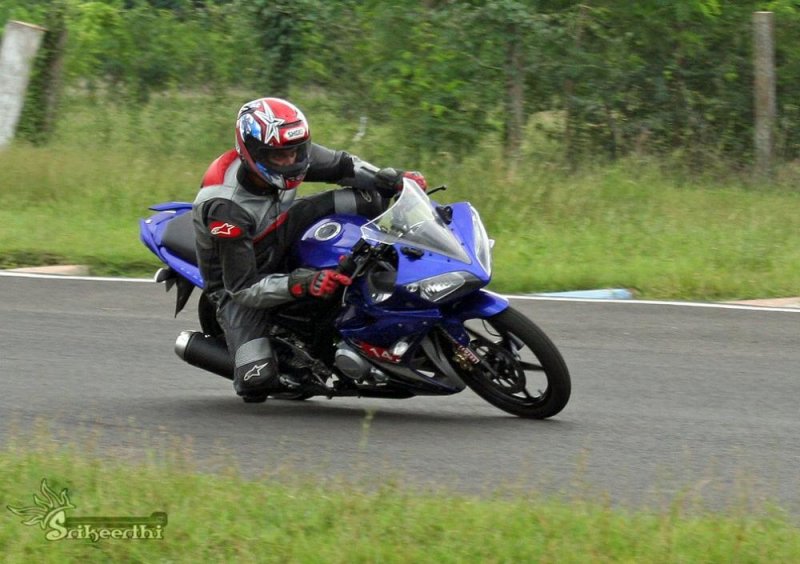 (Source: Indianmotosblog)
Drive Safe,
350Z