Joined

Aug 6, 2011
Messages

6,206
Likes

4,220
Location
Okay guys this happened yesterday night at about 8 pm(its time not that 8 pm thing):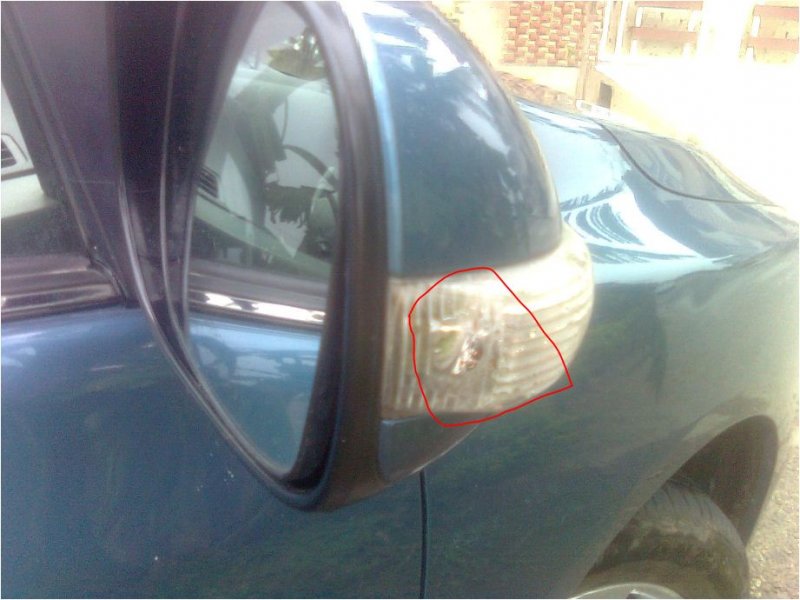 I was standing on a red light with a gap of about 2 feet between my car and divider and then I noticed that a Pulsarmaniac with a sweet girl on pillion was trying his best to squeeze his bike in that gap,but more disturbing was that the guy was more interested in laughing and talking to the girl than controlling the bike.
I dropped my window and asked him to stop-ignored.
I quickly pressed the ORVM folding button and shouted at the guy to stop the bike at the place-stopped.
As soon as the signal turned green,the guy accelerated in that narrow gap and his handle struck my folded ORVM(those metal weights on Pulsar's handles) and the guy accelerated ahead in no time.I touched the ORVM and felt that its broken,it has one hole in which my little finger can go.
accelerated the car like mads,caught the guy within a kilometer and after some argument the gay said "Sorry bhaiya" and I was like "Leave".
In the morning I saw it thoroughly,and found that this indicator is broken.So now my question is:-
Is it possible to replace the indicator only or the whole mirror will be replaced?
Because if the whole mirror will be replaced then it will cost me around 16-17k(as per Toyota guys),but if indicator alone can be replaced than it can be far cheaper to replace.