Brief Background:
Our Honda City GXi (Dolphin model) has been faithfully serving us for more than a decade now (
Read Ownership Review here
). We had a Toyota Innova which was the primary workhorse (clocked 3,30 Lac kms) used by the family when we stayed in Nagpur. The decision to replace City started when my parents moved to Ghaziabad UP last year. I suggested my Dad to sell off the car before moving and purchase a new one post shifting. Dad agreed
(Since I live in the US, I have little influence in the Car dept as opposed to earlier when I lived in India!)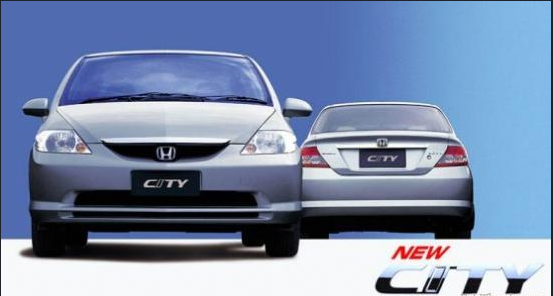 to
Something worth noting: My mom was extremely pissed with us doing so much research. Whenever she saw us talking about this, she would make fun of us saying "Just get Honda City and be done with it" which is why you will notice how little she was involved in our never ending WHICH CAR discussion until the last moment when she decided on exactly which variant to buy- More on that later

)
Fast forward 1 week, it was time for the movers truck to depart Nagpur off to Ghaziabad. The mover asked whether dad wanted to take the car along (he mentioned he had a spare spot in his container). A week later, dad surprised me with a pic of City in front of our Ghaziabad house and he decided to keep the car for a little longer.
How the decision was made? (Read- How i was able to 'finally' convince my dad?):
Jan 2020- Was talking to my dad about the new BS6 model launches and the topic of the all new gen Honda city came up. After reviewing a couple of videos/reviews from Thai websites/channels, dad mentioned the things that he didn't like about the car. Now this was an opportunity for me to convince him to get the BS4 left over model which may also be available with great discounts. Additionally, i was trying to scare him with the fact that, the current gen City (even the BS6) may not be available for long since the new model is nearing the launch.
With Dad finally convinced to get a new car, we jotted down a wish-list of Must haves:
Must Have:
Apple Car play support
Safety Features (Airbags, ABS, etc)
Rear Parking Camera
Rear seat comfort (since the car would be mostly driver driven on highways)
Good City driving manner (since dad prefers driving within City limits)
Rear AC Vents
Good after sales/service support
Petrol Engine (Given the car would rest in garage for about 4-5 months when my parents visit me, Petrol engine made more sense)
Nice to have:
Led Headlamps/Tail-lamps
Larger wheels (This was one of the key factor for nailing down the Variant)
The following (Petrol) cars were shortlisted:
Skoda Rapid Style
+ ves: Exterior styling, Build Quality
-ves: Not a very reassuring Service support (even getting an appointment for the TD was a little painful), Pricey top end version
Maruti Suzuki Ciaz Alpha
+ves: Refreshed styling looked a little better than City, Feature loaded, Cheapest of all the contenders
-ves: Interior quality didn't justify the price of the car, Petrol engine seemed tad bit lazy
Honda City V/VX/ZX
+ves: We have had 2 generation of Honda City (personal & office car) with little to no niggles building our trust in the brand "City", additional touches in the BS6 variant with apple car play sweetened the deal
-ves: Pricey (but after a detailed comparo, it seems like the variants of City offer quite a good value over the competition.

V IMO is the most Value for Money variant

)
Toyota Yaris:
was initially considered but rejected due to its pricing and not so appealing exterior/interior styling
How it came down to City V :
While we liked the City, the ridiculously high price was a big turn off. We were more inclined toward Ciaz, however, on comparing the equipment list, we realized that Honda City V met all our requirement (me and dad agreed that Sunroof wasn't really a must have feature given it would be seldom used) and its OTR was closed to Ciaz and lower than the Rapid Style.
Why didn't we wait for the New gen City?:
While I liked the upgrades of the new gen Thai City, my dad didn't like the overall design. Given it is going to be used primarily by him, i left the choice to him (I was happy that at least he agreed to replace our age old horse)
Both of us look at cars as a depreciating asset and spending 1-2 lacs more for a newer gen car (with similar features) didn't seem like a good idea
Initial Dealership Experience (Axon Honda) and Upgrade decision (From V to VX):
After making an appointment over the phone, my parents visited Axon Honda (early Feb 2020). They checked out Honda City V/VX. While me and my dad agreed that V offered a great value for money, my Mom loved the VX variant overall (she loved the Diamond cut alloys and the Sunroof). I cannot recall the # of times my mom mentioned how much she loved those "Diamond cut" alloys. With mom really getting into the car buying discussion for the first time, we decided to go for the VX variant.
Test Drive:
Given it was late evening, my dad asked the SA if he could come in next day to do a TD. SA happily obliged and rather suggested that he bring the car home for the TD. He happily agreed and went back home.
The next day, the SA came in with the car. He explained the feature (the car he brought was a 2018 VX which was then the top model).
Booking Experience:
The SA came home to discuss the final deal. I was on call for an hour (while on my way to office) to be a part of this fun conversation (Love dad's negotiation skills, lot to learn from him). After an hour, he booked the car in Pearl White Color and paid an initial booking amount of INR 51k with the OTR finalized at INR 12.14 Lacs. The following accessories are being offered by the dealer (included in the OTR)
Genuine Honda Seat Covers
Bucket Floor Mats (Black)
Car Cover
Given my parents were going to a wedding soon, they were not too fussed about the delivery date. He however did mention that before finalizing the car, a PDI would be done by him and that we would need the VIN beforehand. SA agreed and mentioned he would check the car in the inventory and confirm the delivery date a day later. The next morning, SA informed them that they have placed an order with Honda. Based on this, my parents asked the car to be
delivered on 28th Feb
when they are back in town.
While I wont be able see the car in flesh till later this year, i already have butterflies in my belly and waiting eagerly for the D-Day.
Pics to follow soon- Stay Tuned
Last edited: