Joined

Feb 3, 2012
Messages

3,409
Likes

2,072
Location
Guys, recently I was in market for tyre replacement of my cars.
I started researching, on the basis of user reviews on Internet. I found that many user reviews are conflicting each other due to subjective definitions of ride quality , handling, comfort, hard cornering, wet grip. All these properties of tyres also differ as per road conditions, driving style, vehicle type & characteristics.
Hence tried to find out science based methods to judge & compare tyres qualitatively & quantitatively. I found
1)Tyre Ply Composition
2) Tyre Ply ratings
3) E or e markings.
4) European label
5)UTQG ratings.
1)Tyre Ply Composition. :
View attachment 209631
View attachment 209630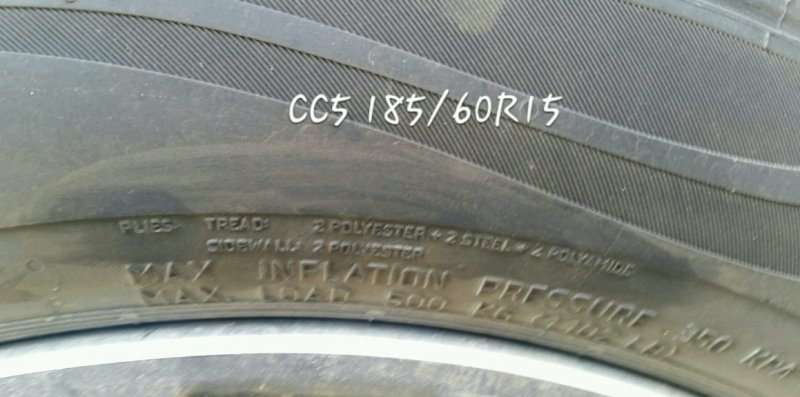 We can see tyre ply composition mentioned on the sidewall of the tire.
Functions of the ply :
To provide impact resistance / resistance to the burst.
To provide ride quality comfort.
To provide handling comfort.
Different ply composition are meant to provide a sweet ballence between ride comfort & impact resistance & handling comfort. There are two places where these plies are located.
1)Tread plies : located throughout underneath the tread rubber.
2) sidewall. ; located underneath the rubber of the sidewall.
Tread plies :
These are the textile & or metal materials used in composition of tyre as a casing/ foundation for the tread blocks/ buttons.
In old days, only cotton plies were used later replaced by Rayon. Rayon too got replaced by Nylon, Polyamide, polyester etc.
At the base of the textile materials, there are steel plies/belts . Steel plies imparts impact resistance to the tyre.
More is the number of the steel plies better is the resistance to the burst.
In India, most of the car tyres have either 1 ply or 2 plies of steel. However using only steel plies would make the ride quality as if car is running only on steel rims wrapped in rubber cover.
Among the present day textile plies nylon has got best tensile strength. Nylon imparts impact resistance to the tyre. Most of the car tyres have 1 or 2 nylon plies under the tread. Again more is the number of nylon plies more is the tyre resistant to the burst.
But since nylon is hard material. Using nylon alone makes the ride comfort quality hard too. Hard ride comfort quality means our buttock & back joints get the thrust & pain whenever car passes over road irregularities.
Also nylon has got tendency to retain it's shape. This tenancy to retain the shape is decreased only when it's temperature is increased considerably.
That means when the car is parked & tyres are cold. Shape of the contact patch (where tyres are touching the ground) is flat & rest of the tyre is round. The flat part of such tyres of the parked car is called as flat spot. When car moves & tyres start rolling, ride comfort quality feels disturbed whenever the flat spots come in the contact of ground. It takes 2 to 3 km distance atleast to get the tyre temperature to rise enough so that the tyre shape becomes fully round again.
Those whose daily drives are just 2 to 3 kms episodes with a rest of 2 to 3 hours in between feel this discomfort due to flat spotting.
To overcome these disadvantages of hard ride quality & flat spotting discomfort,
tyre makers tried to soften the nylon with special chemical treatment without hampering the tensile strength (impact resistance). And got a material called Polyamide. To conclude, the tyres with polyamide plies are more comfortable than nylon.
Polyester : Polyester has little lesser tensile strength than nylon /polyamide but has more of a spring like shock absorbing property. It gets deflected easily as compared to nylon /polyamide due to road irregularities and provide shock absorption better than nylon /polyamide. It also provides impact resistance but little lesser than what nylon polyamide provides.
Most of the tyres have 1 or 2 polyester plies under the tread rubber.
]Sidewall plies :
These are plies located underneath the rubber of the tyre sidewall. Mostly they are made up of polyester. Mostly car tyres have 1 or 2 polyester plies in their sidewalls. Lesser is the number of the polyester plies in the sidewall of the tire higher are the chances of sidewall bulge /cut.
Nylon is used as a ply in the sidewalls of the truck /moped tyres only. As it would hamper the shock absorption (ride comfort & handling too in case of cars.
The name of the ply is also prefixed by a number which tells us number of plies used in the tyre tread & the sidewall.
2) Ply ratings :
( this system is now obsolete)
Ply rating use to tell us how many times the modern plies are impact resistant as compared to the old day cotton plies.
For eg. Ply rating of 8 means the particular tyres plies are 8 times stronger than the cotton ply.
3 ) E markings.:
(Accepted by European union, United nations) ECE /UNECE markings :
Of late, since, 2012 onwards, United nations have passed some regulations so that customers can judge the safety & Eco friendliness of the tyres.
For getting these UN markings on the tyre, tyre manufacturer needs to apply in a member country of UN (Countries who have pledged for safety & anti pollution).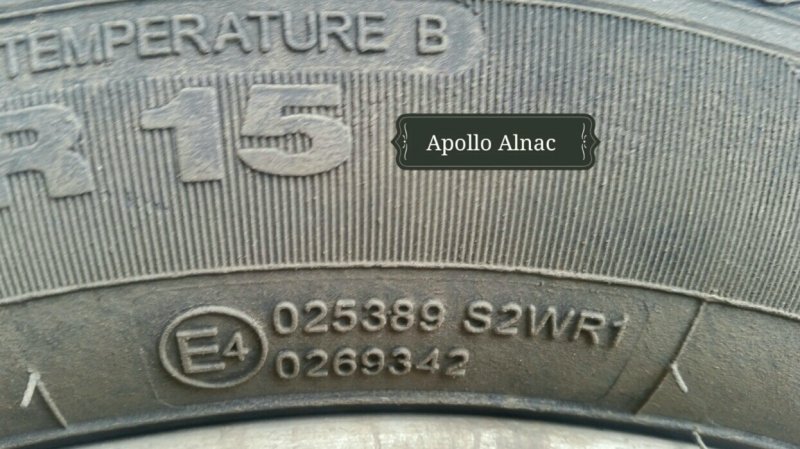 1) Marking is given as a '
encircled' capital 'E' or small 'e'letter
on the sidewall.
2)Letter E is suffixed by a number code, eg 2,1,4.. etc. This number is the codename of the country in which tyre maker of the particular model applied & registered for passing through the safety & environment criteria.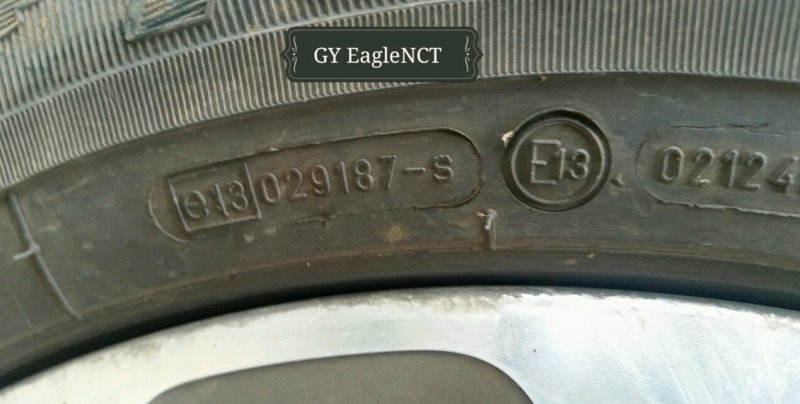 For eg.
E4 means Netherlands
E1 means France.
E 45 means Australia.
e 13 means Luxembourg.
I am posting a pic of the screen shot of the country code names.
View attachment 209632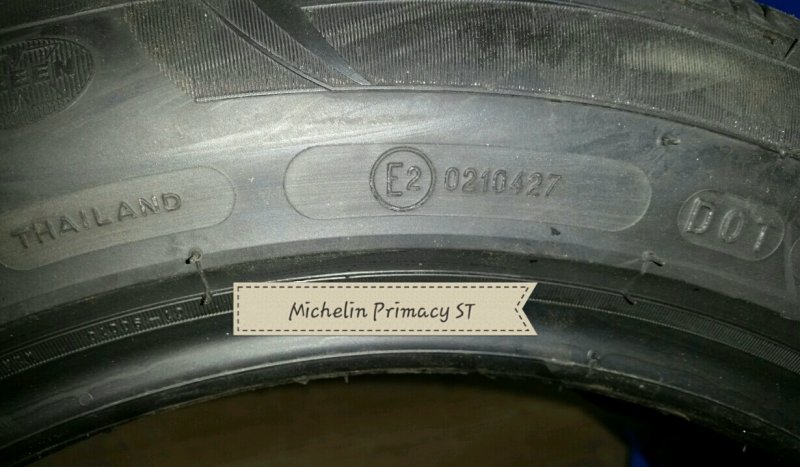 Near the encircled E, you can see few numbers & letters. These numbers suggest the number of the law amendments & application number of the tyre maker.
3)After these number codes, you can see letters
'S' & 'W' & sometimes' R'
'S' means tyre has passed the Sound (Tyre noise) test conducted in Europe. European laws are least tolerant to the noise, The letter S is suffixed by a single digit number eg 1, 2.
Number '2' suggests that Sound criteria is fulfilled according to second amendment(as of now, latest).
Letter 'W' suggests suggests that the tyre passes through Wet grip safety test. The letter W is also suffixed by a number. This number again points towards number of the amendment in the law. As of now number '2' suggests latest amendment.
After the letter 'W' you can see letter 'R'. I don't know exact meaning of this, but probably it might be Rolling resistance( less is the rolling resistance, more is the fuel economy.
Mefeels, these are important markings which suggests tyres are full filling minimum criteria.
I found there are few scientific methods accepted by various governments in the world to create competition amongst the tyre manufacturers to improve quality of the tyres apart from minimum expectations found on the E markings and help buyer to choose a good tyre.
These are
1) European (EU) label (Accepted & compulsory by European Union & UN laws )
2) UTQG. (Accepted & compulsory by US laws)
3)Japanese label
4)Korean label
I will narrate about EU label & UTQG systems here as I haven't found any useful info or difference in Indian context about later too, however they( Korean & Japs) follow same (EU label) fuel efficiency (Rolling Resistance) & Wet grip tests. though labels look different. And they have excluded noise test or ratings.It seems they are not worried about the noise pollution
The European Label:
shows & include following things
View attachment 209633
View attachment 209634
1)Fuel efficiency calculated on the basis of rolling resistance.
2)Wet grip.
3)Noise
Wet grip & noise tests are essentially same as carried out under of E markings. The difference between E markings & EU label is that former is qualitative(indicates that tyre fulfills minimum criteria) while later is qualitative as well as quantitative.
Since 1st November, 2012 all tyres made after 1st July, 2012 must show the European Tyre Label.
Symbols used on label
The tyres are classified in terms of three performance characteristics:
• Fuel Efficiency (letters A to G)
• Wet Grip (letters A to G)
• External Noise ( symbol of sound waves is used also there is numerical mention of actual sound generated in terms of Db.
More information:
Energy topics - European Commission
Fuel Efficiency
:
The classification in terms of fuel efficiency is divided into seven classes, from the A-class (the highest) to G-class (the lowest). A tyre in the A-class consumes 0.5 litres less at 100km than a tyre in the G-class. An essential component for fuel efficiency is the rolling resistance or rolling friction.
Rolling Resistance :
Rolling resistance is the force that opposes motion. It is formed, for example, when a wheel is rolling.
Getting class/rating A means best fuel efficiency.
Average :Average value is between C-E. Class D is not used.( because letter D was assigned to some other code long before EU label was introduced.)
F is worst.
Wet grip
It shows how efficient the vehicle can brake on wet roads. Wet grip is an important feature especially with summer tyres. Class A has the highest safety and the shortest braking distances. Class F has low security and the longest braking distance.
The wet grip classes are based on test driving on wet asphalted road with a speed of approximately 80 km/h. The difference between the braking distance of the tyres is 1 to 1,5 metre per grade. E.g., the difference in braking distance between Class A and Class F are up to 18 metres.
Average: The average value of the tyres is between class B-E.
Class D and G doesn't exist.
Tyre Noise
The symbol indicates the external rolling noise in decibels and as a 3 class sound wave symbol to clarify whether the tire can keep the recommended level. External rolling noise does not correspond to tyre noise inside the compartment.
The test is carried out on actually running car with microphones placed near the windshields after confirming that other environmental & human factors does not hamper with the test results
A continuous sound level above 80 decibel can cause health problems.
Symbol used :
Three sound waves symbolize the worst results. These are the tyres that exceed the maximum limit of approval. A symbol of 2 sound waves have noise level that corresponds with the approved sound level. Tyres that are marked with 1 sound wave are over three decibel quieter than the approval
Following are the noise limits approved by EU, expressed in decibels for widths of tyres.
72 db for 145mm & bellow
73 db for 145 to 165 mm
74 db for 165 to 185mm
75 db for 185 to 215 mm
76 db for over 215 mm
All these tests are carried out in government approved labs & printing wrong info on the label is punishable by law. It is compulsory for the tyre seller to display the label on the tyre before selling it.
UTQG
(Uniform Tire Quality Grading.:To be continued in next post.
Last edited: