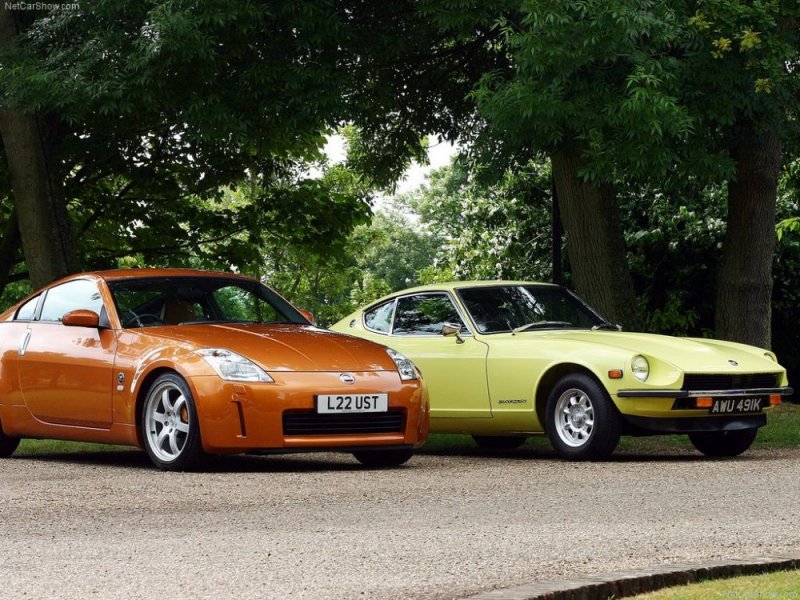 "Do you own a Nissan 350Z?", "What makes you a fan boy of Nissan 350Z?"
are some of those questions which I commonly get to hear now and then. Today, I decided to answer them all and create a separate thread for the tribute of this legendary sports car. Though first things first, I should hereby clear that I do not own a 350Z. Well at least not as yet but it costs nothing to dream of owning one in future, even though second hand but does that really counts when such a beauty is your heart throb?
Now let's rewind back into the past to its glory.
The History Behind Z
350Z belongs to the renowned 'Z' family of Nissan sports cars. The first ever Z series manufactured on Earth was Nissan Fairlady Z, which was sold since October 1969 in its hometown, Japan. With its increasing charm, the company also decided to export it by putting a label of Datsun 240Z in countries such as U.S.A. This first generation of Z-series car was codenamed as S30. It was initially available with a couple of engine options: First, L20A with six cylinders in-line producing maximum power of 96 kW and second was the L24 (Hitachi Carburettor) with six cylinders in-line producing maximum power of 113 kW. These two engine options were available in Japan's Fairlady and U.S.A's 240Z respectively.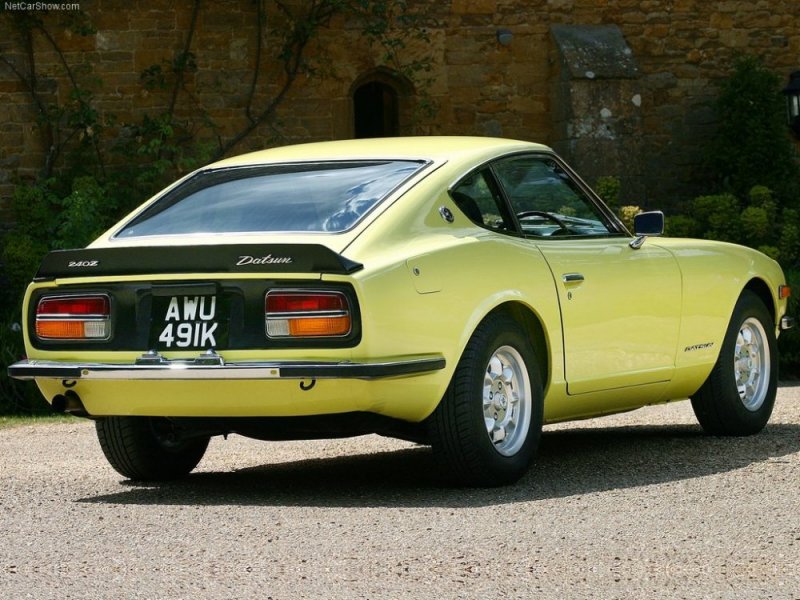 First Nissan Fairlady Z or Datsun 240Z as sold in America.
Later, Nissan released the 260Z in 1974 with an engine upgrade which was soon followed by an all new generation of Z, this time known as, 280Z (S130). From this second generation onwards, Z has now received the typical modern sports cars characteristics with features such as Targa Top, air intakes on the hood, matching rear view mirrors and what not? In fact, on its tenth anniversary, the company made it more special by including golden emblems, leather seats and climate control too! Now the only thing that 280Z carried from its elder sibling was a nifty 5-Speed manual transmission. Thanks to its modernity, public wholeheartedly accepted 280Z by setting a massive sales record of 86,007 units on its first year of release itself.
On 1983, Nissan 280Z was succeeded by its third generation model, 300ZX (Z31). Many of us car aficionados would be familiar with 300ZX because of its special appearance in car games such as Need For Speed. In fact, there are some beautiful imported examples available in our country too. Needless to say, Nissan had done a wonderful job this time by creating an engineering marvel such as this. Just like its predecessor, 300ZX became widely popular in no time and recorded itself as second best-selling car from Z-series in history. Although, the car was a huge leap forward in terms of design from earlier models but when revamped model (codenamed Z32) made its grand debut, it was altogether starting of a new era in the designing aspect of Z-Series models. This fourth generation, Nissan 300ZX boasted a more powerful 3 Litre V6 DOHC Engine with VVT, producing peak power of 222HP. Enough to leave some of its competitors to run for a cover on flat out roads. This model was so much preferred that one of the well-known international magazines, Road & Track accolade it as 'one of the ten best cars in the world'.
Modern Nissan Z had typical sports car character. Also seen in Need For Speed.