Joined

Aug 23, 2009
Messages

3,755
Likes

675
Location
Now people ask me why I like the Honda Civic Type-R so much. I have only one answer. Experience it to believe it. I had experienced a Civic Type-R once as a passenger but the experience was just unbelievable. Also there are so many interesting points about this car that it just fascinates how Honda can develop such a beast from a day-to-day family car which is on sale in your nearest dealership. Also it had has such tremendous success in motorsports that it is never forgotten. I mean turn on your TV and watch any hatchback/saloon race in Japan and you guys will understand what I mean. Also many people cannot afford a BMW M5 or a Mercedes Benz E63 AMG mainly because they are too expensive. That's when the Honda Civic Type-R stands in. It has four seats just like the German cars, it is fast though not quite as fast as the Germans, and provide just about the same fun in driving it as the Germans. Also if you think power was an issue, there are crazy people in the world to have pumped up the engines of the Type-Rs. There are Civics with almost 850 BHP and 50 BHP. Now remember these Japs are lighter than the Germans so meaning the weight per tonne is much better than those of the Germans. Here is the pic of the Latest Version: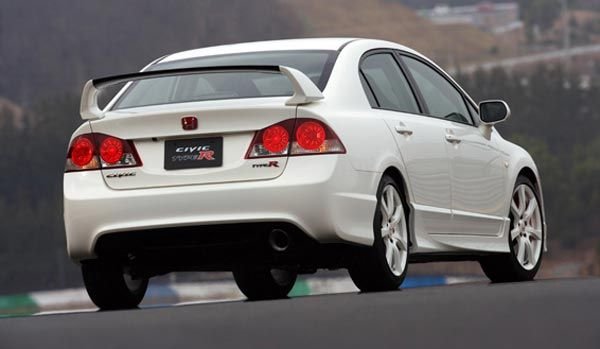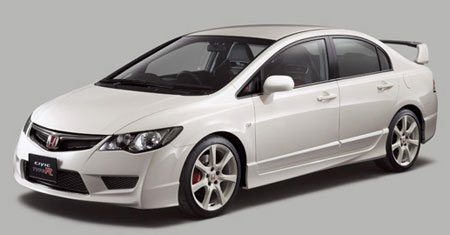 now one can surely notice the differences from the stock one and this. Take your pick!

It features a lightened and stiffened body, specially tuned engine and upgraded brakes and chassis. Red is also used in the interior to give it a special sporting distinction and to separate it from other Honda models. In Japan, a one-make series of Honda Type R cars where privateers can purchase an off-road Type R and compete in a series championship is a stepping stone for many aspiring racing drivers.