Joined

Mar 28, 2015
Messages

188
Likes

75
Location
I had an Alto, which was doing just fine in City (Mumbai), but during long runs with family i faced following 2 major issues.
1] Due to CNG tank we could not put much luggage in the back, Luggage had to be kept on back seat and on floor front of it. We have a 4 member family and 1 small child who dint occupy any seat. So it was a challenging job.
2] While climbing uphill, with people and luggage on CNG, the 800 CC engine just was too weak. I always used to think that I would go for a massive engine next time.
In December 2016 I finally decided to get some cheap big car, with a decent engine.
On internet I found a lots of Toyota success stories, and so decided to buy an old Etios. But the cost was too high, older corollas were selling for lot cheaper than Etios. I dropped the Etios thing from my mind and started hunting for corollas. My wife would look at them and say "they look to old". So I increased my budget and started hunting for older Corolla Altis.
I checked out a black 2007 corolla at a dealer, it was good, but was repainted, its steering was a bit heavy (hard to move), heavier than Alto's. Discussed on this with mechanic, he asked to skip the car. Showed wife the pictures, she was like - Yucks!!
Next was the one that I bought, a silver Altis 2008 Model (at a dealer). I sat in it for test drive, I was feeling like I was suspended in air, it was a silent and very smooth ride. Took some pictures, went home, shared with everyone, everyone liked it, still was looking for better deal.
Next was a Maroon Altis (2011 model), I went to owner's place, sat inside for test driving, started the car and man the engine was too loud. I purposely asked the owner if it's a diesel car, he just denied. Petrol car making Diesel like noise is not a good sign. Dropped the car within milliseconds after engine started.
Next day was Sunday, me and my wife decided to check out the Silver Altis in person with our mechanic. Went to garage, picked him up. After reaching dealer, mechanic checked it, he said bumpers are bad and are repainted, but the car is in mint condition. A/C vent knobs were broken, I thought it will be a few 100 rupees affair dint bother (I was very wrong). Driver side headlight was damaged, it was in for a replacement. Head light replacement cost was around 12+K (9K for headlamp, and 3+ K for Philips Xeon bulb).
Car was at 60,000 Kms. Check thread of my repairs done -
http://www.theautomotiveindia.com/f...a-corolla-altis-2008-ac-vent-knob-broken.html
After this for 2 - 3 days I negotiated with dealer and finally brought it home. Got engine oil changed to shell helix ultra 5W40, also some repairs cost 8K INR, there was an issue in steering rack and wiring issues, back speakers were rattling.
It was giving good average compared to engine size on petrol, just a bit less than my Alto. But for long term use, I decided to go for CNG kit fitment. One week later BRC sequential CNG kit was fitted. The CNG fitter took care of Registration, insurance, CNG plate and stuff.
On CNG I can go 160+ kms on single tank. I am thinking of replacing the tank with a bigger CNG tank later, ample boot space is available.
Car is great to drive and I am loving it. People had recommended me to go for new Swift Dzire and xcent as cost was similar, but I think my decision was correct. The feeling of being suspended in air every day from home to office and office to home is just priceless.
One major issue is that parts are too costly. Original Toyota Xeon bulb costs 14,000 Rs, I just sourced a pair from china for 850 (425 Rs per bulb). Bulbs are working fine since past 1 month. I was also given a quote of approx. 20K for fixing AC Vent knob issue. Dropped the idea, I am using the broken ones. Clutch is on the harder side, during bumper to bumper traffic, I can feel the pain.
I have driven from Mumbai to Kolhapur and back (800 kms to my native place). 2 trips to Shirdi, one trip to Sula wines Nasik. No neck pains on the electronically adjusted driver seat, no rest required after long drives. Max peed I have taken it to is 140 Kmph – on petrol, I don't plan to do it on CNG though, it surely can go further, but after 100 – 120 kmph, I can hear the engine, which I am not comfortable with. I drive at 100 – 110 kmph, not more than that.
After moving to a heavy weight oil from xW30 to 5W40 has reduced the performance a bit, add CNG power loss and you have a good amount of power loss. I moved to heavier weight oil as CNG burns hotter than petrol, a 40 Weight oil should be better able to handle higher temperatures than 30 weight. Even after power losses, the 1.8 Liter engine has enough power to accelerate on 5th gear even while climbing hills.
It has done 6,600+ now, got it checked by mechanic just for safety, nothing was found, it was perfectly fine.
I have ordered Petronas Technyx 75W fully synthetic transmission oil, it was also put in my Alto. Also have ordered a pair of Chinese LED fog light will install them and update. Current fog lights are too dim.
I'll keep updating on my experiences below.
Currently I am getting new tyres for it in thread -
http://www.theautomotiveindia.com/f...replacement-upsize-195-65-r15-205-65-r15.html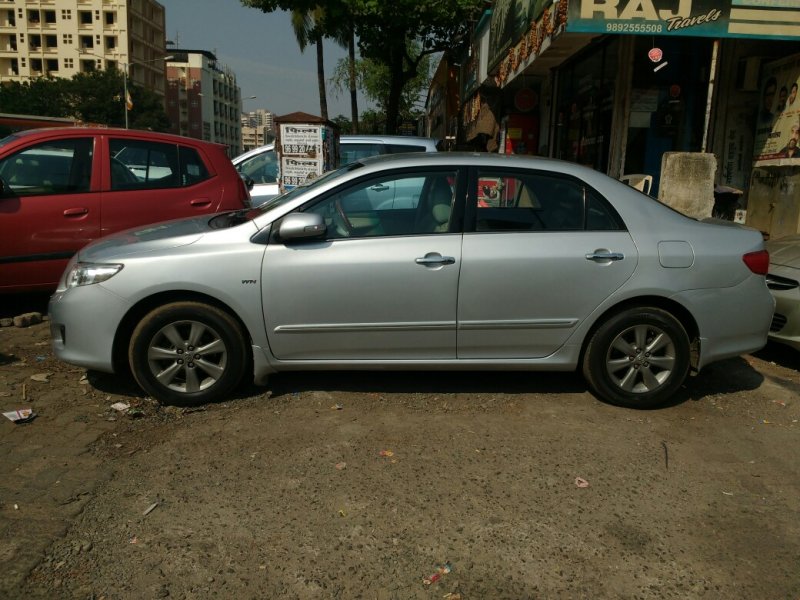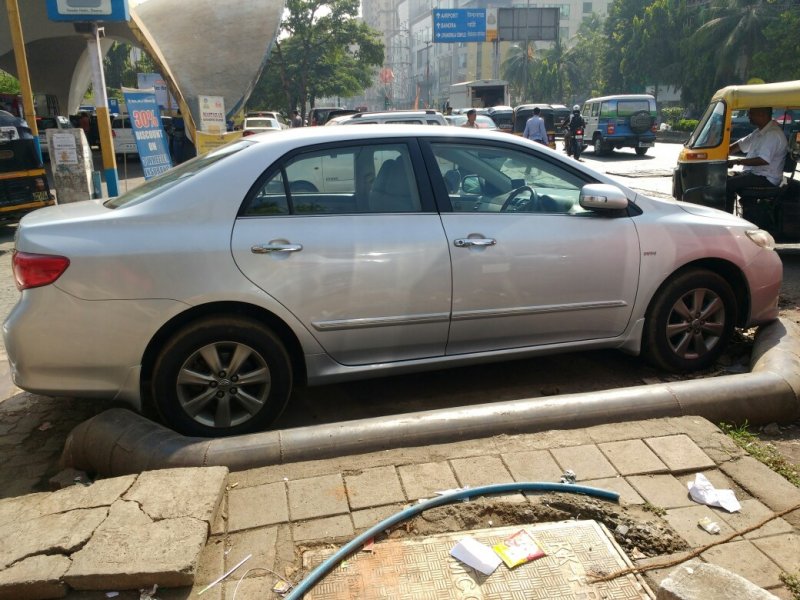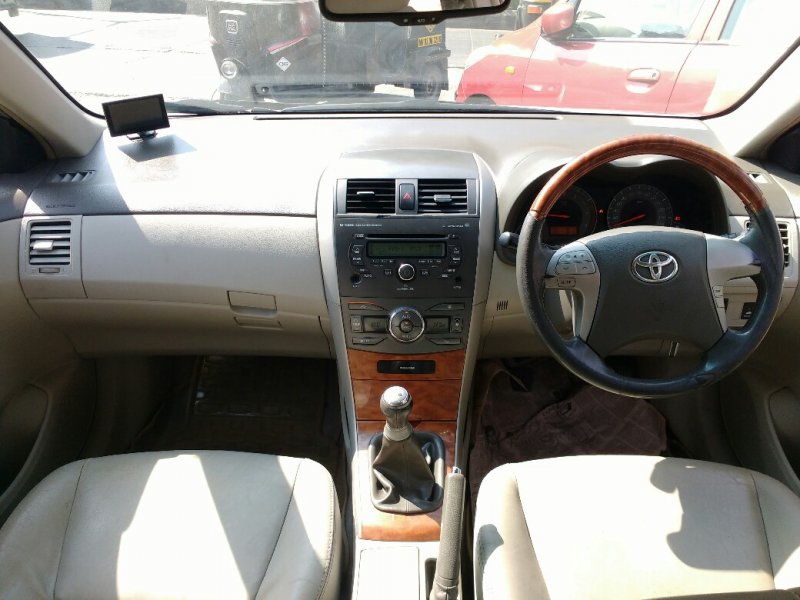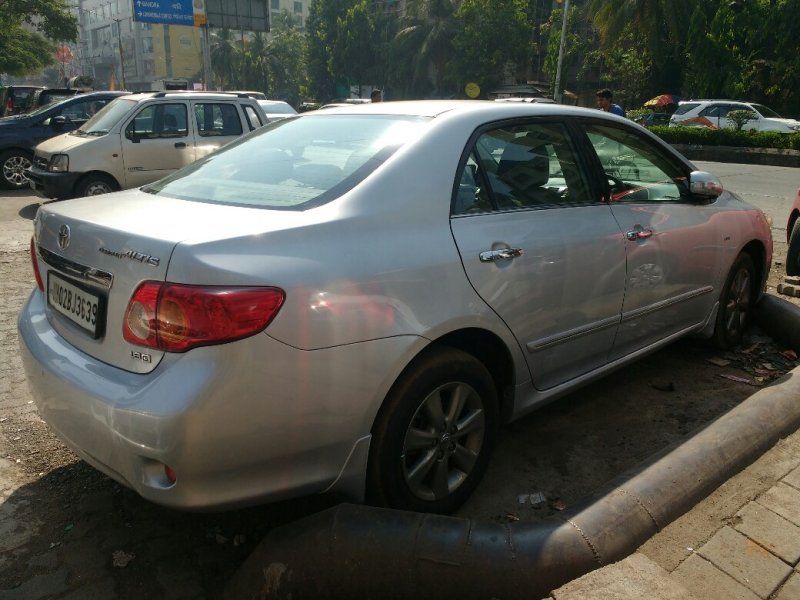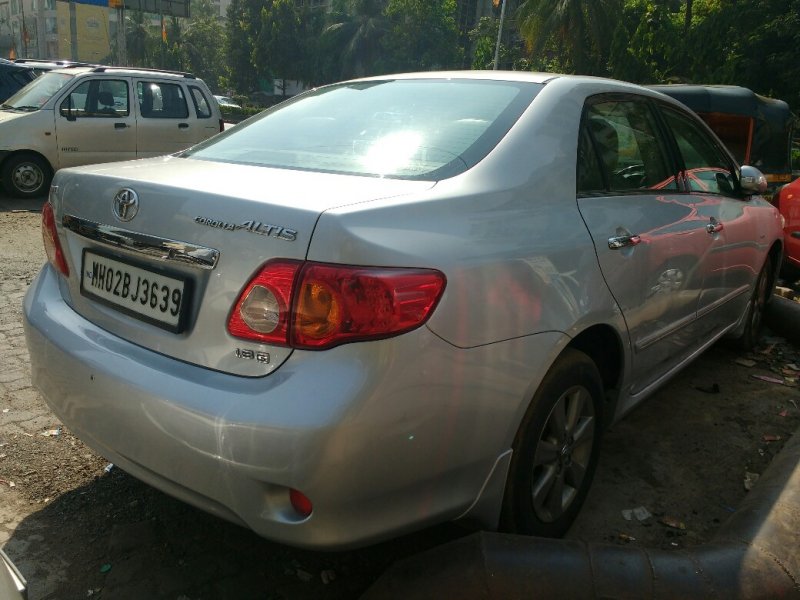 Last edited: