Joined

Mar 1, 2010
Messages

472
Likes

28
Location
I started this thread in other forums too. Hope people will enjoy it. Will write a page daily about any significant happenings that may have changed Automotive World. People can contribute to it, But please do not repeat topics and also follow a similar formatting rules.
Thanks!
March 1, 1897
The Winton Motor Carriage Company was organized in Cleveland, Ohio, on this day, with Alexander Winton as president. After 12 years in the bicycle manufacturing business, Winton began producing cars with his name on them in 1896. A fiery Scotsman, Winton took the challenge to build the world's fastest automobile personally. Like Ransom Olds, he raced his own cars. Racing at Daytona Beach is said to have begun with a match race between Winton and Olds in 1902, which the two men declared a draw. A year later, Winton won a multi-car race at Daytona, driving his Winton Bullet to an average speed of 68mph and becoming the first person to break the mile-per-minute barrier. Alexander Winton's personal rivalries did not stop with Ransom Olds. In 1901, Henry Ford, after being passed over for a mechanic's job with Winton's company, defeated Winton in his first and last car race. Ford's future notoriety would depend heavily on the publicity won in his encounter with his one-time potential employer. James Ward Packard also maintained a personal rivalry with Winton. After having purchased a Winton, Packard complained about the car's reliability. Winton reportedly politely urged Packard to build his own car. Packard responded by starting his own company. In the first decade of American car racing Wintons and Packards, driven by Barney Oldfield and Ralph DePalma, respectively, would fuel the sport's greatest rivalry. In 1903, Winton drove his car from San Francisco to New York to prove the reliability of his vehicles. It was the automotive industry's most dramatic achievement up to that point as such a long trip by an automobile was unheard of in 1897 but Mr. Winton believed he could do it.
A popular anecdote sums up Winton's involvment in the early automotive industry. Faced with mechanical problems in an early Winton, a Cleveland area resident reportedly towed his Winton through the streets of Cleveland with a team of mules exhibiting a sign reading, "This is the only way you can drive a Winton." In response, Winton hired a farm wagon carrying a jackass to follow his detractor, exhibiting a sign that read, "This is the only animal unable to drive a Winton."
A must read book on Winton and his acheivement is rightfully named 'Famous but forgotten' authored by Thomas Saal and Bernard Golias This 192-page book includes numerous photographs of vintage Winton automobiles and their accomplishments in performance races. Winton's career, from bicycle manufacturer to automotive innovator to diesel-engine developer for trains, illustrates the versatility which his prodigious creativity required.
March 1, 1973
The Honda Civic was introduced to the United States market on this day in 1973. Luckily for Honda, the introduction of the small, fuel-efficient car coincided with the oil crisis of the early 1970s. This made car owners aware of the advantages of fuel economy and the Civic became a popular alternative to the inefficient cars offered by American car companies.
Civic is the second-longest continuously-running nameplate from a Japanese manufacturer, with Toyota Corolla, introduced in 1968, taking the first spot.
Alexander Winton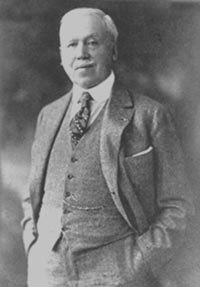 1910 WInton Six
First generation Honda Civic.
Source:
The History Channel
Wikipedia​
Last edited by a moderator: