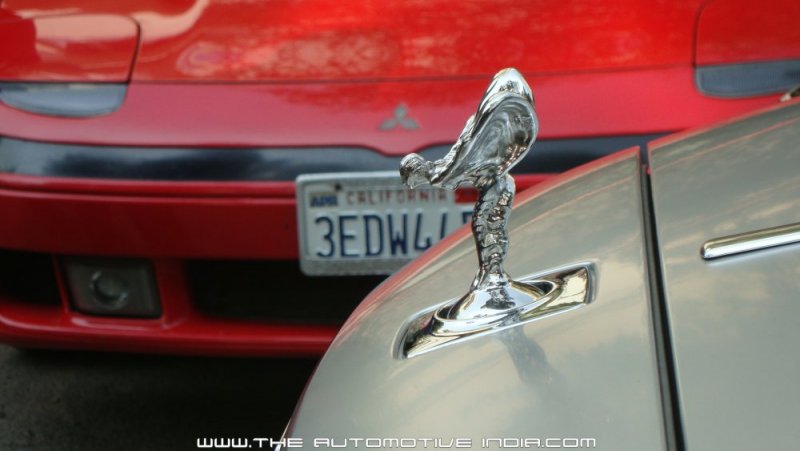 Rolls Royce needs no introduction. The British company is best known for producing finest cars which are a masterpiece of their own. On July 15th 2011, Rolls Royce celebrated one hundred Years of Spirit of Ecstasy – Its popular mascot which has been enhancing the grace of prestigious Rolls Royce models worldwide since year 1911. The Spirit of Ecstasy is a woman leaning forward with clothes winding through her arms which are stretched behind, giving an impression of an angel with wings. The inspiration of designing this mascot dates back when 2nd Baron Montagu of Beaulieu commissioned his friend, Charles Sykes, to design a mascot exclusively for his own Rolls Royce. Sykes then sculpted a figurine named "The Whisper". It depicted a young woman with flowing robes and keeping one forefinger on her lips, which is based on Eleanor Velasco Thornton, who was the secretary and also a lover of the Baron Montagu.
Even though earlier Rolls Royce models did not used to have their own mascot but the trend initiated by Baron Montagu became so much popular that by 1910, many Rolls Royce owners had fixed personalized mascots on their cars, including some of them which did not keep up with the ethos of the company. Hence, Rolls Royce decided to officially appoint Sykes to create a mascot accordingly so that in some way it expresses about the status of company and excellence of their automobiles which are fast yet quiet. He was told to design something which should bring back the spirit of mythical goddess of victory, Nike. However, he was still not convinced and decided to modify his previously designed figurine "The Whisper". It was now known as "The Spirit of Speed" which Sykes presented to Rolls Royce in 1911. Later, Managing Director of Rolls Royce, Claude Johnson himself formulated the description of the mascot. He described the Spirit of Ecstasy as a woman who is enchantingly travelling on the road with her arms outstretched and eyes fixed upon a distance. Ever since then, the statuette of this charming lady has proudly found a place on top of the radiator grille of every handcrafted Rolls Royce model which is rolled out from the factory, today.
Facts About Spirit of Ecstasy:
Spirit of Ecstasy is also known as Flying Lady, Silver Lady, Emily and Nelly in her Nighty.
Original "The whisper" is showcased and preserved in National Motor Museum, Beaulieu.
Rolls Royce used to have chrome plated "Spirit of ecstasy" until 1914.
Now the mascot is made up of stain less steel. However, Gold and Silver statuettes are also available on special order.
Statuettes in New Rolls Royces is retractable which can be easily hidden with touch of a button to prevent from theft or damage.
After naming the mascot as Spirit of Speed, Charles Sykes also called it as "A Graceful Little Goddess".
Princess Elizabeth's (1950) and Princess Margaret's (1954) Phantom IV are the only two Rolls Royces which do not have the Spirit of Ecstasy Mascot.