Joined

Mar 19, 2011
Messages

161
Likes

21
Location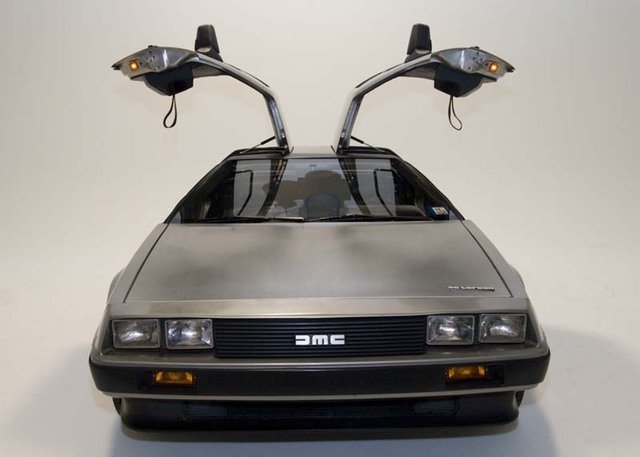 Remember the Car in the movie
Back to Future
. If you don't remember let me freshen up your memory. The car I am talking about is DMC De lorean 12 built by De lorean motors , owned by ex Gm official John de lorean the man behind the World Famous
Pontiac GTO.

The car was Penned by
Giorgetto Giugiaro .
The DMC-12 featureda gull wing door with a fiberglass "underbody", to which non-structural brushed stainless steel panels were affixed. The first protoype came in 1976 and production started in 1981 in Dunmurray in Northern Ireland.approximately 9,000 Deloreans were produced of which nearly 6,500 exist today
-
The car was manufactured by De lorean motor company from 1981 -82 before it went bankurpt due to arrest of owner John De lorean who was later acquitted of all charges by US government.
Texas entrepreneur Stephen Wynne started a separate company in 1995 using the "DeLorean Motor Company" name and shortly thereafter acquired the trademark on the stylized "DMC" logo as well as the remaining parts inventory of the original DeLorean Motor Company. The company, at its suburban Houston, Texas location completes newly assembled cars from new original stock (NOS) parts, original equipment manufacturer (OEM) and reproduction parts on a "made to order" basis.
Specifications in brief( of a 2011 new Delorean DMC 12):
Rear wheel drive rear engined car
based on lotus espirit
2.9 litres V6@170 - 190 hp
57,000 - 69,000$(fully loaded)
5 speed manual or 3 speed automatic
The car is available ( both pre owned or brand new ) in LHD and RHD with options such as performance packages , suspension upgrade.
Some facts of DMC 12
The car was orginally envisgned to be powered by a Citreon Wankel engine
The stainless panels were tough to work with as result the company used to replacement panels for in case of dent
The car was and still available as a RHD variant also
Special Deloreans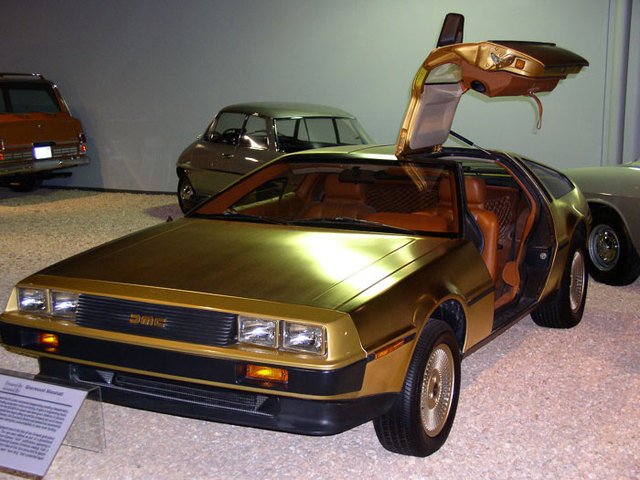 Christmas 1981, A DeLorean/American Express promotion planned to sell one hundred 24Karat Gold plated DMC 12 for $85,000 each to its gold card members, but only two were sold. One of these was purchased by Roger Mize, president of Snyder National Bank in Snyder,Texas. which sat in the bank lobby for over 20 years before being loaned to the etersen Automotive Museum of Los Angeles. It has a black interior, and an automatic transmission.
The second gold-plated American Express DMC-12 is located at the William F.Harrah Foundation in Reno Nevada USA This car is the only one of the three existing gold-plated examples to be equipped with a manual transmission. This car has a tan interior.
A third gold-plated car was the last DeLorean, though final assembly was actually completed in Columbus, Ohio in 1983.This car was assembled with spare parts that were required by American Express in case one of the other two that were built were damaged. All necessary gold-plated parts were on hand, with the exception of one door. The car was assembled after another door was gold-plated, though the added door does not precisely match the rest of the car in color and grain. The car was first acquired by the winner of a Big Lots store raffle. Consolidated International, which owned the department store, had purchased 1,374 DMC-12s during the DeLorean Company's financial troubles, acquiring the remaining stock after the company went into receivership.
Now held by a private owner in La Vale Vale , Maryland USA.
This car and the example in Reno have saddle-brown leather interiors, a color scheme which was intended to become an option on later production cars. However, these two cars were the only DeLoreans to be thus equipped from factory parts.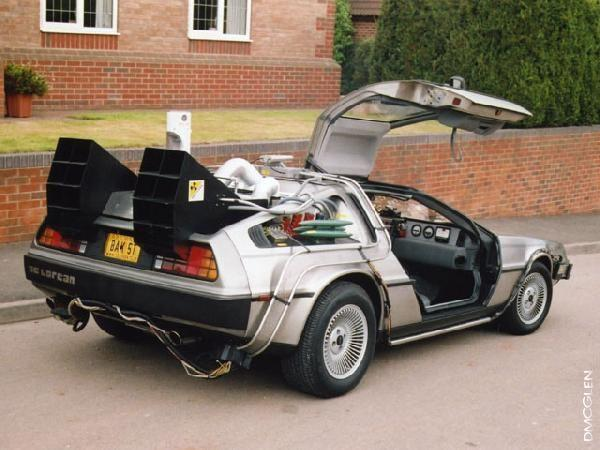 A few De loreans featured in the famous movie Back to Future and its trilogy in (1985 - 91).
( Source for images and information -
Wikipedia and google)

Last edited: