Joined

Sep 11, 2009
Messages

2,857
Likes

4,447
Location
December 2021 - Breaking the Brake
Brembo calipers
and worn out Brembo pads at 18k km.
Removing the caliper pin was a bit tricky. It won't budge like normal after removing the clips. You have got to hammer it with a small screwdriver bit (nail here) for it to pop out.
You need something to support from bottom while hammering. Used combo of 1/2 inch extension for that.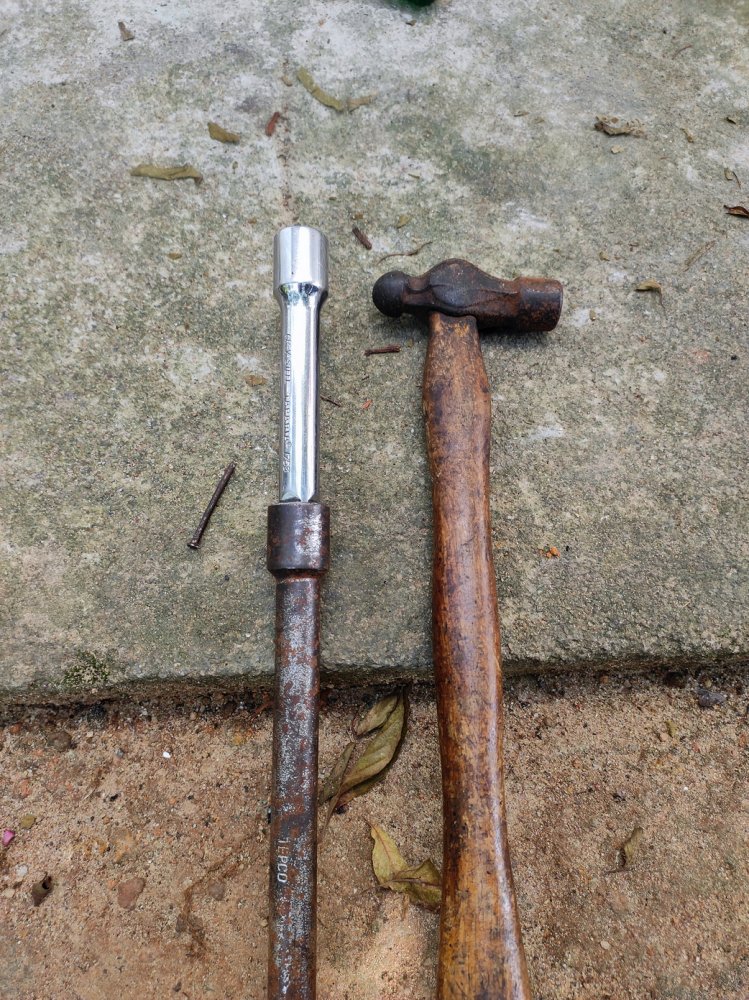 Condition of the pads. Wear indicator just made contact on one pad and the other had some more left. Perimeter was not making proper contact due to design flaw.
Pistons got spacers.
CBR 250 Non-ABS pads.
Came with shim plate.
New vs. old.
Parent vs subsidiary. Both FF braking gradient.
Road block. Caliper was jammed inside the rubber insulator/boots.
Had to remove the caliper from the bike. Handled with utmost care as Brembo parts can cost a bomb, but in the end, had to cut off the rubber parts.
Red pill or blue pill?
Sprayed rust off and hammered lightly and separated the bracket.
Remnants of the rubber parts, all of them carried Brembo name and part number and there was a sense of worry behind my head about the availability and (obviously/rather) price of them.
Rusted pin, root cause of the jam.
Pushed back the pistons in anticipation of rebuilding.
Brembo.