Joined

Sep 11, 2009
Messages

2,857
Likes

4,447
Location
It's raining bikes at home
All started when brother-in-law fell in love with Hero Splendor Classic Cafe Racer for it's design (knowing how crap the bike is and what will be the level of troll he has to face if he take it). Waited till it hit the showroom. He wanted something cheap to replace his old Hero Honda Passion. Me and brother did not want Splendor Classic ending up in the garage, so brainwashed and took to RE showroom to show Continental GT and make him drop the idea of Splendor and take a Vespa. He test drove it and instantly fell in love with it and was adamant about taking it only. Came back in week, booked one, paid full amount in a week, took delivery in 3 days. Brother was regretting who was sad for not taking GT is also now happy. Happy family. A short simple story

Every parts used in the bike is top notch from reputed manufacturer's except the ball-shaker engine, which is a let down for the character of the bike, but there is hell lot of refined torque. In no time it climbs to 90s. Sweet spot is 80-90. R15ish riding posture needs getting used to, but still more upright than R15. Till you find the perfect posture, there will be wrist, back or thigh pain.
In short, the fastest, quickest, most powerful, most handling and most expensive RE ever. It's too sexy that people ring bells/chase us to take snaps and talk about the bike. It handles well, brakes well, accelerates well, rides well and of course vibrates well.
On-road price: 2.1 L
Ex-showroom: 1.89 L
Insurance: 4.8 k
Road tax: 15.2 k
Yellow was sexy, but too flashy for a family man, who is also a college professor

, only reason to choose red over yellow.
First Glimpse. Ready for delivery.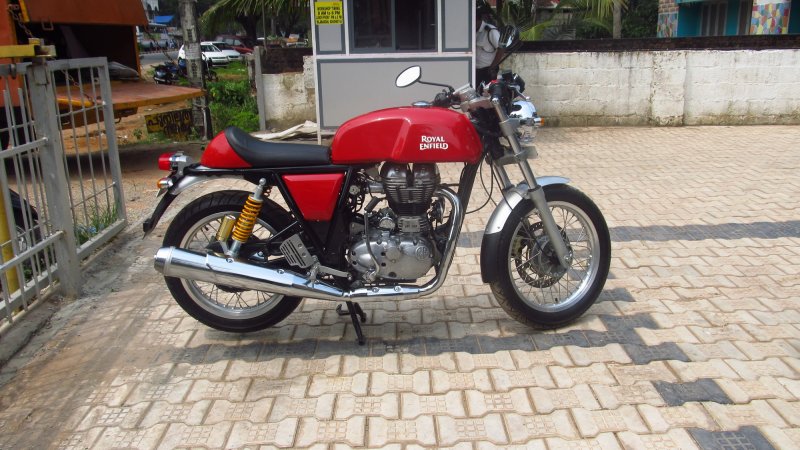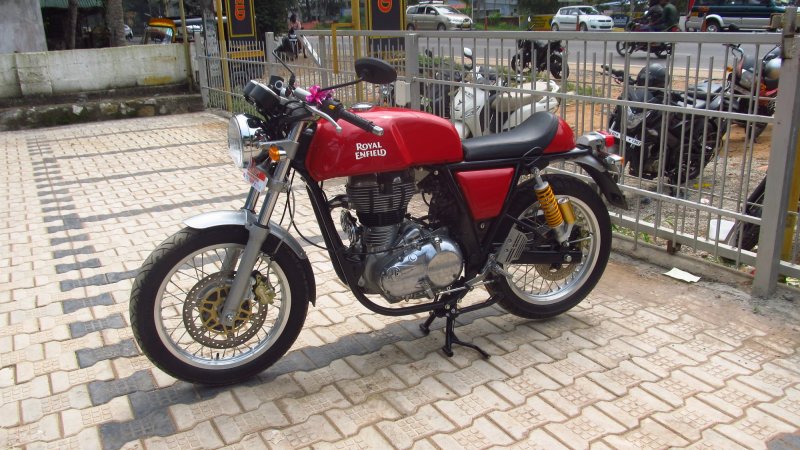 Home sweet home.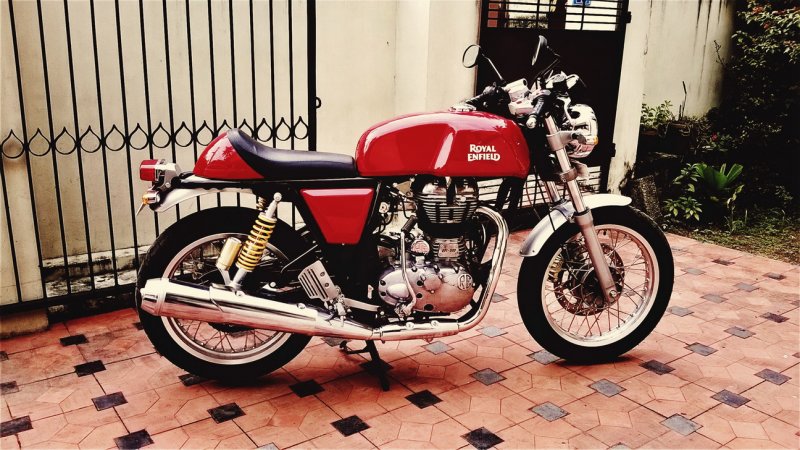 When the monsters met. He owns this
Polo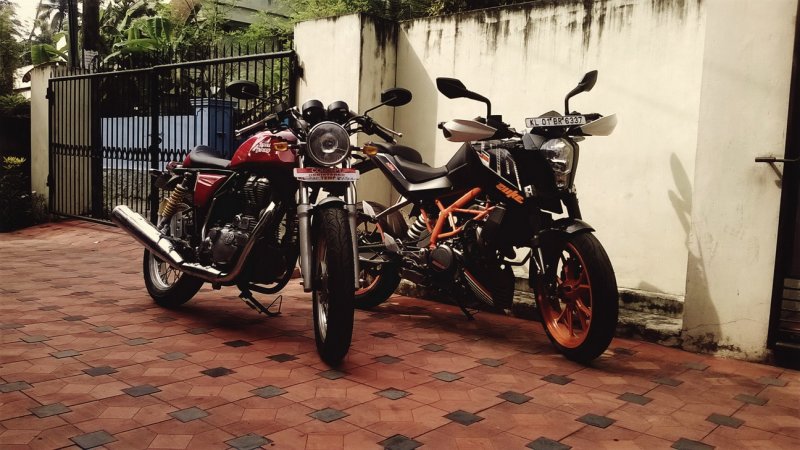 Garage full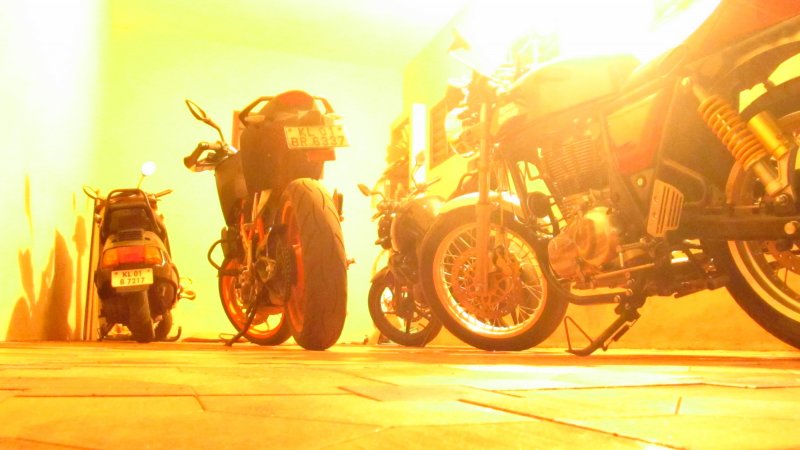 First Service >>
500 km
Last edited: