Joined

Sep 11, 2009
Messages

2,931
Likes

4,710
Location
July 2021 - Installing Rear Suspension Jounce Stopper Bumper
Replaced the other side
exactly last year. Didn't bother to remove shock or even wheel this time.
Rear Suspension Jounce Bumper Stop - J95154454 - ₹ 354.00 (It was ₹ 327.00 a year back). Bought from Deedi Chevrolet.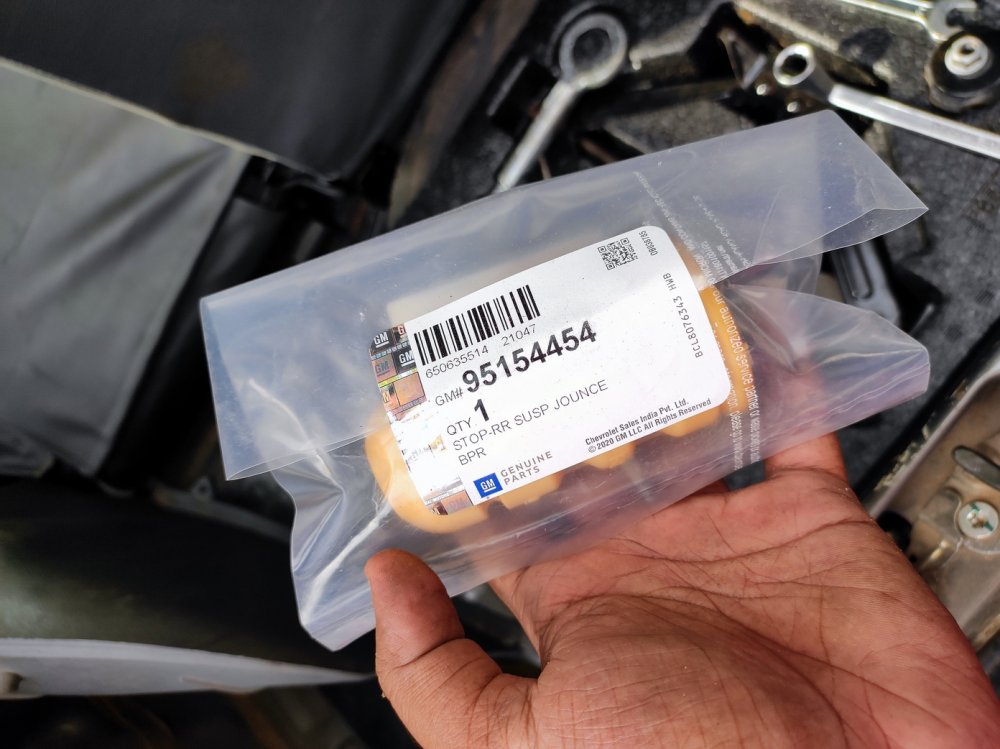 It's a delicate piece of PU foam that holds the rear shock absorber cover and disintegrates in 4-5 years and causes irritating rattling noise. Made by BASF. Ordered another brand called TechNix from Boodmo, which was listed at cheaper price with free shipping. Wanted to try another brand to check the longevity, so ordered on Boodmo, but the delivery date kept delaying, ending up cancelling and buying on from Chevy dealer.
Installation. Make room first.
One star screw
and two retainer clips. Remove them and the panel will loosen up. To remove the panel completely, have to remove seat belt mount at the bottom, which is absolutely unnecessary.
Remove the weather strip a bit and the panel will loosen up and more than enough space to work. Top of the shock would be covered with the plastic cap. Pry it off.
Access to the shock mounting.
A 6-mm socket to hold
and a 15-mm ring spanner to loosen up the nut.
Remove the run and other tib-bits.
Jack up the car.
The shaft will fall off the hole.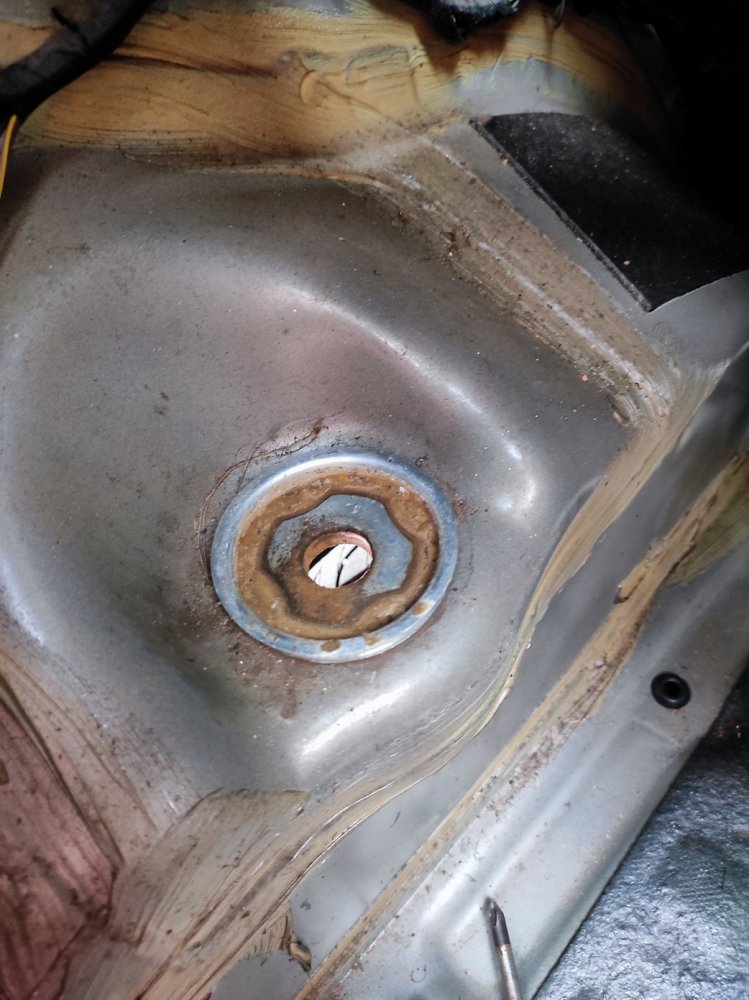 Suspension can be compressed by gentle downward pull and will get enough time/room to work around.
Remove one by one. First the rear shock absorber washer
and then the dust shield.
Exposed shock absorber. Disintegrate PU particle can be seen on the shock.
New vs remnants of old.
Squeeze the smaller side into the dust shield.
Washer. Clean it.
Squeeze the wider side into it.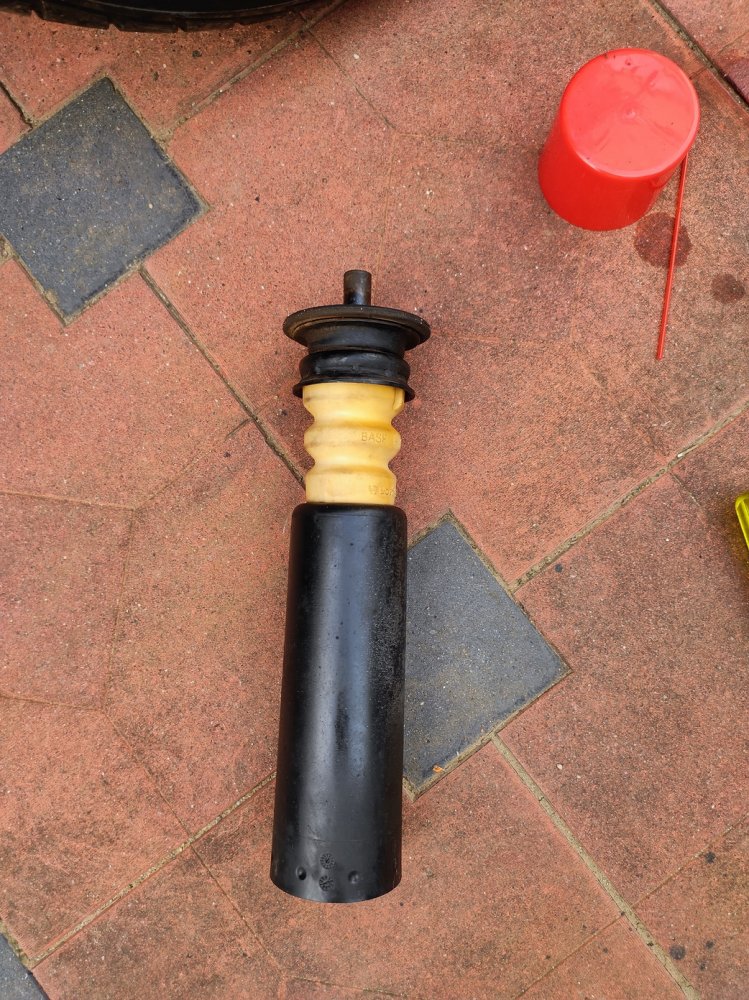 Daewoo.
Installed over the shock and ready to go in.
Clean the strut tower. Compress the shock, aim the hole and release. Falls right in place.
Lower mount.
Clean it
and place it.
Upper mount.
Clean it and install.
Finally washer and nut.
Install everything in order. Before tightening, lower the car a bit and move the shaft and make sure it's in perfect centre. Lower the car and tighten it.
Reinstall the plastic cap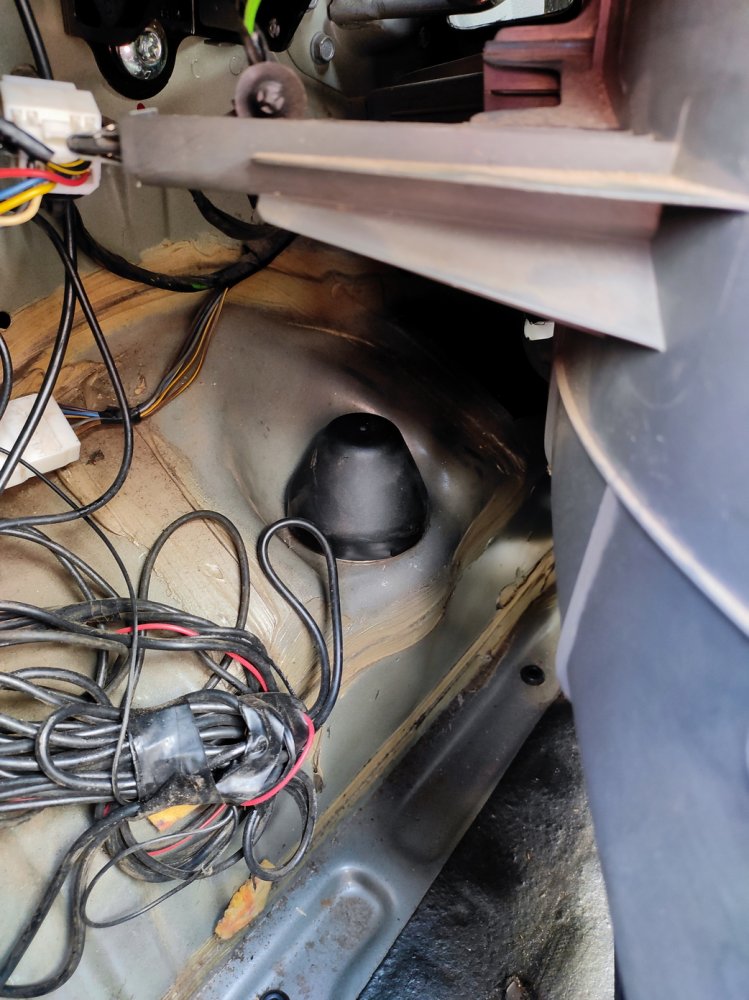 and the side panel and done.
Leftover.