Joined

Sep 11, 2009
Messages

2,884
Likes

4,570
Location
A short story:
The Story:
Aunt wanted a car after riding scooter for a long time and all her colleagues having car. She had soft corner towards Hyundai Eon. Budget was real tight so was the parking space. So an affordable small car, but not a bare-bone car. She never liked the Nano, not much liked the Alto, and won't settle for the disastrous looking. I took TD of Eon the day we TD'd and booked the i-gen i20. Interior was great leap from the cheap cars we usually see, feature rich, but was a bit overpriced and the engine was a bit let down (though I never felt so). We wanted LPG variant, but was year end and dealer wanted to clear 2012 inventory and had to settle for a petrol variant. Paid 10k and booked one Era+.
The Twist:
Cousin bro was a perfectionist and was leaned towards Germans and never wanted a Korean car. He wanted Polo, but sis never wanted a big car (practicality). After debates zeroed to 3 cars – VW Polo TDi, Honda Brio A/T and Chevy Beat (choices may be confusing, each satisfied one thing or other, but none satisfied everything). Dropped Polo, too costly. Brio A/T out, minimum 2 month waiting period. Last option, Beat. Decided to take LPG, but settled for diesel. They guy there convinced everything, was straight forward, no brand bash or anything, point to point. Unfortunately, he left job beginning of this month.
Outline:
An affordable little car, runs and costs like a petrol, economical like a diesel. Not much negative review. Took TD and decided to book. LT was the top model, booked LS (had to stretch the budget for more than a lakh to reach here).
Dealership Experience:
Everything went fast. From TD to loan approval to delivery took just 10 days. Never had to run behind anything, dealer agent for everything.
D-Day: 21 December 2012.
Dealer: Deedi Motors, Trivandrum
On-road price: 5.31 L after free insurance.
Roll out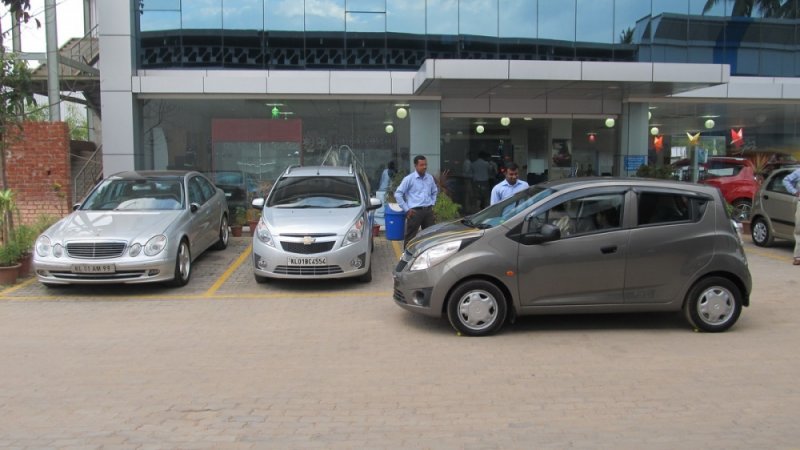 In the den,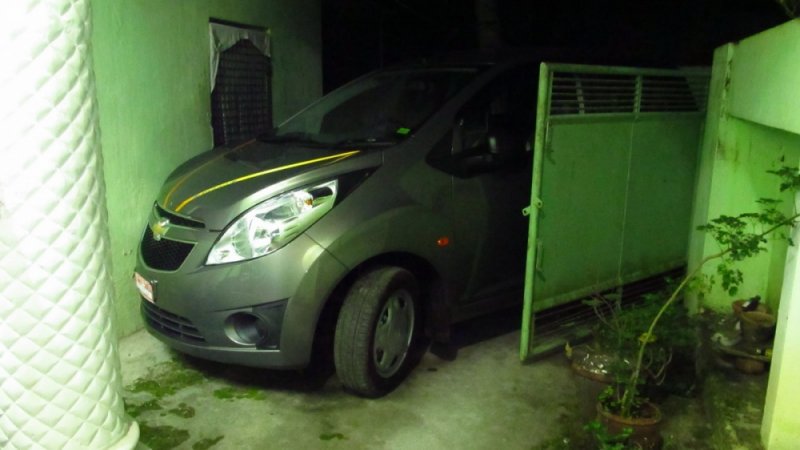 Freebies: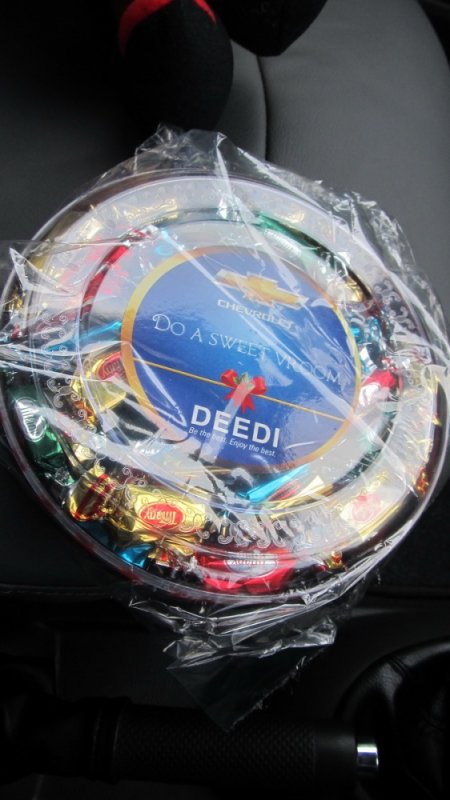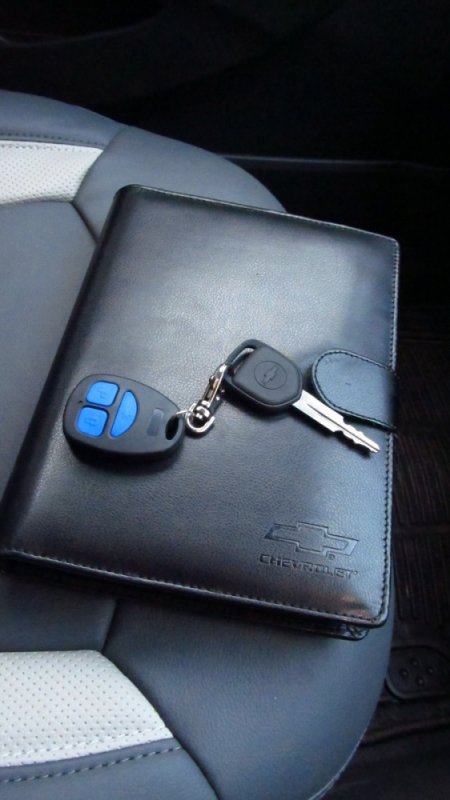 Verdict about the car:
Don't rattle like the Suzukis. Virtually no turbo lag, though it is there some. Tuned for city, still does 100-120 on highway without revving much. Did 20kmph in 5th with 4 on board without lugging. Diesel clatter is a bit let down. Demo car and many others around were silent like petrol.
Freebies:
I love Chevy softie.
Owneship folder
Mudflaps
Mats
Paid Accessories:
Boot mat
Reverse sensor
Antenna
Door Visor
Seat cover
Underbody coating.
1 month/1k km inspection over
Just inspection and some body work and painting (tight parking). Dealer offers free pickup and drop. We took the car for service and they delivered it back home, full 15 kms. Also did 3M door pad coating.
ICE'd -
Pioneer MVH-355BT + JBL CS-4 + JBL GT6-266 >
ICE 1.0
10k km in 8 months >>
Crossed 10k km
ICE upgrade
>>
JBL GTO-959 and MDF parcel tray added
1st Free Service
>>
1st free service - 15000 km/1 year
Frameless Wipers
>>
Snapdeal Wiper
Horn Upgrade 1.0
>>
Denso Compact Fullpower Tone
3D Mats + Painted + New ORVM + Speedex number plates
>>
Star Mat plus more
First Paid Service
>>
First Paid Service - 22500 km/1.5 years.
Fog lamp 1.0 + Numeber Plate Frames
>>
Fog lamp
30000 km Sercvice Update/First Service outside ASC + New ORVM
>>
30000 km Service
Sixth ORVM
>>
ORVM
Brake Overhaul
>>
Never-ending Brake Trouble
Brake Booster Changed
>>
Booster
Oil Change + New Battery + Painting + New Tyres (Nankang N729 175/65R15)
>>
Amaron + Paint + Nankang
Door actuator + Air Filter
>>
Misc.
Engine seized
>>
Flatbed ride
Engine Overhaul + New Turbo + Fuel Pump
>>
Engine Out Completely
Fog lamp 2.0
>>
New set of fogs
Honeymoon Trip
>>
Trivandrum - Kodaikanal - Trivandrum (850 km)
Crossed 50000 km
>>
50k
Bosch Clear Advantage Wiper Blades + Cracked Gear Knob + Car Cover
>> Misc
Rubber Gear Knob Cover + AC Switch Packs Up
>>
Misc
Last edited: