ReadyAssist is planning to provide roadside assistance to Electric Vehicles across 5000 locations in India.
The customers will receive assistance for services such as battery swapping, on-spot charging through mobile charging units etc.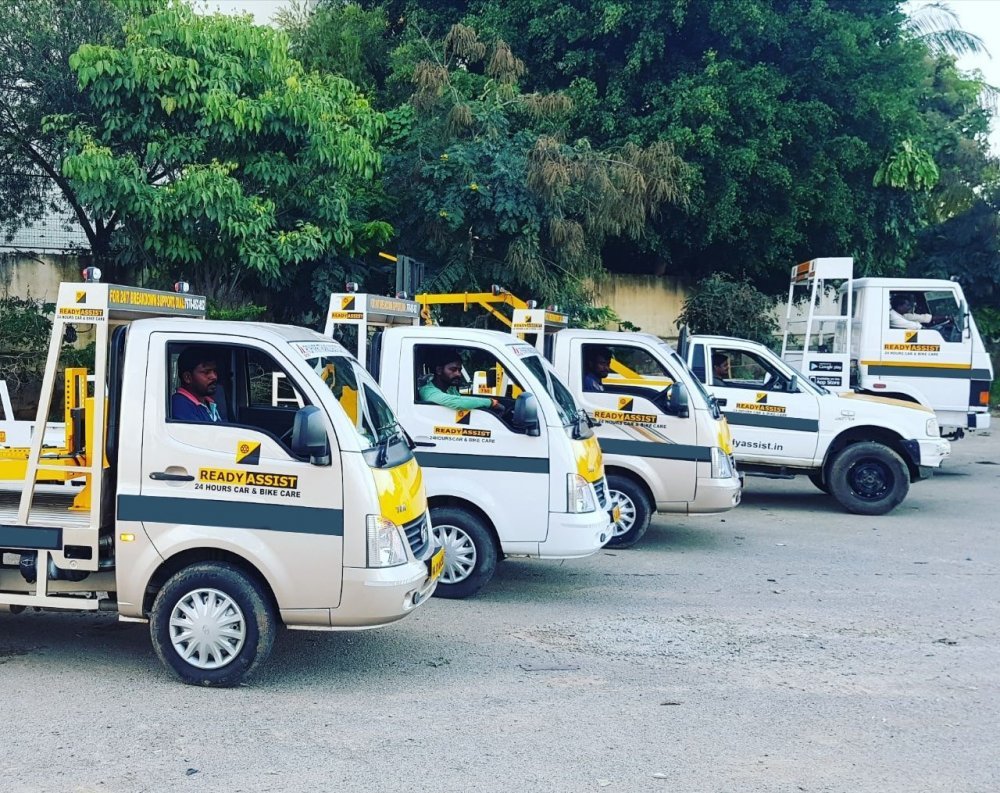 ​
Quoting an excerpt from Press Release:
The company will also facilitate funding options to its existing mechanics partners so that they can open their own micro charging kiosks at home to support EV owners across urban and rural areas. This will not only help them become a key stake holder in building sustainable energy ecosystem but also help them turn them into micro-entrepreneurs. Such micro charge stations will be connected through the companies technology platform and made available to customer through the subscription model.

"From launching the FAME (Faster Adoption and Manufacturing of Hybrid and Electric Vehicles) scheme in 2015 to National Electric Mobility Mission Plan 2020, the Indian government has taken a number of steps in boosting the EV industry in India. However, there are many challenges that needs to be addressed for a successful adaptation of EV starting from getting the right product to wining customer mindshare, competency building, service & support network, charging network, RSA network and so on. We at ReadyAssist is trying to solve the challenge in competency building, setting up charging network & adding EV specific RSA by cross leveraging our existing network & infrastructure in addition to our regular RSA and accidental recovery support." said Vimal Singh, Founder & CEO, ReadyAssist.

With multiple large corporations entering into EV segment and also multi-national companies announcing its plans to launch its electric vehicles in India, the sentiments across the Indian EV market are at an all-time high spirit. The electric vehicle (EV) market in India is expected to hit over 63 lakh unit mark per annum by 2027 at a CAGR of 44 percent, according to a report by India Energy Storage Alliance (IESA).

About ReadyAssist

Launched in January 2019, ReadyAssist is one of the leading 24/7 on-spot breakdown support, towing and repairs provider for both Bikes & Cars. The brand's intent is to be the best roadside assistance provider by proactively addressing the real-time vehicle breakdown problems of customers using deep machine learning, data intelligence, and operations efficiency.

They use data intelligence to match the right mechanics for a problem using their skills, competency, experience, rating, location, discipline and many other factors. They have successfully attended 400000+ incidents in the last 12 months growing from 20 mechanics to 5000+ mechanics today and at a rate of 200+ percentage. They are awarded as the Bootstrap Champ by World Startup Expo & one among the top 28 Most fundable startups in India for the year 2020 by India Fund Fest.
Drive Safe,
350Z