Preface:
The thought of New Car (rather the replacement of existing car) was up in the mind when the renewal of Insurance was due on May 2012 and the need for a better comfort car came up. The first thing – Google, where my first search for a new hatchback started (You read it right – started with Hatchback!! though the review title says Volkswagen Vento)
Options List:
My preferences list was just TWO
1. Maruti Swift ZDi (Diesel) – Color : Black
2. Volkswagen Polo 1.2L HL (Diesel) – Color : Red
The petrol variants were not considered at all as I migrated to diesel machines a long time ago, right after our initial car of Maruti Zen (Petrol) to Tata Indica (Diesel). So the hunt started in the Maruti showroom which was very much in my home town.
Test Drives:
1. Maruti Swift ZDi (Diesel):
We went to the showroom very much that weekend to TD the Swift ZDI and below are my experience with the 3-4KM drive
Likes:
The Looks
– Killer design of the new swift (Little disappointment with rear look)
Interiors
– Much improved interiors compared to the old model Swift
Performance
– The gear shifts and the diesel boost at extra pedal push
Dislikes:
Cramped Rear seats
– With the SA on front, the rear was not comfortable for the 3 adults at the back
Waiting Period
– The total wait period of 4 Months plus for the Diesel higher end was very disappointing
Maruti Swift ZDi
- These discomforts totally eliminated the option out of list
2. Volkswagen Polo 1.2L HL (Diesel)
For the next and only option left in the list, Went to town next door as the showroom is not available in home town. As usual it got delayed to start from home and it was kind of late evening when we reached there and unfortunately all the SAs were busy with some Polo event in a nearby club house. So no luck and no TDs. Another disappointment added to the list. Back to work for some time.
After some time, we happen to go to VW showroom in Chennai for a Polo TD and Yes it was early afternoon and No Polo or any other events and all the SAs are very much available in the showroom to explain.
Had a TD on the Polo 1.2L Highline Diesel and came out with a clear mind that we are booking this machine for sure. While entering the discussion room, my mom happened to had a look at the White Vento is the lobby and asked me,
"What car is that? How much it costs?"
3. Volkswagen Vento 1.6L - Comfortline (Diesel)
There started the twist, turn, swirl and spin in the decisions. Then called the SA for the Vento TD and this time it was Comfortline as price increase from the previous option of Polo highline to Vento Comfortline looks nominal by then.
The Vento was on the road with all of us sitting on it. A happy family sitting comfortable in the rear with SA in the front along with me was driving it. Now is the verdict time.
Plus:
Comfort
– The real comfort sedan to drive and ride
Engine
– Powerful and feels huge on pedals
Fuel Efficiency
– SA was telling me of 18-20 kmpl so even if it is 16kmpl looks decent enough for a sedan like this
Minus:
ICE
– Basic Kenwood system with no USB or Aux-in (Vento Comfortline)
No Alloys
– Which was one of my preferences in my previous versions
ABS and Airbags
– Again a preference of my choice
So then was the problem of decision making as I don't want to compromise on these minus features.
The Story Begins – Volkswagen Vento TDI Highline
Finally, after lot of discussions, Googling and few visits to the showroom (as it was close to my office) decided on Vento Highline Diesel
But for Candy White, the SA in Chennai showroom asked me to wait for 2 months as he was not sure of the shipment which was another disappointment again. The wait period was real frustrating factor on any car purchase. By then another friend of mine back home got a Vento (Trendline Diesel – White) delivered from a showroom from our town next door's showroom.
Eureka!! So comes the answer of trying in that showroom (though it involves extra efforts in various ways), called up the SA referred by my friend and he confirms the availability of Candy White – Highline, Hurray!!
So started the Booking process and fixed a date for delivery after 1 week from then, Documentations started as we went for partial Bank Loan (Because of which delivery got delayed a week more). After all the hassles with bank and decision making the Delivery was on the first week of July.
Price Quote:
(as on June 2012)
Offers:
By the time I booked and got delivery the IPL Offer was over so no luck for the Navi Pad but for the Highline it was Free Insurance offer (
Rs.37,000 approx
) and got below four items as compliment along with Volkswagen Candy Box,
1. Floor mats (Washable)
2. Mud flaps (Latest Smaller Ones)
3. VW Key Chain
4. Car Cover (Silver)

Apart from the usual discounts, because of my company's identity got an additional discount of
Rs 14,000/- as Corporate Discount
.
Finally, Joined the Happy Volkswagen Family

My Verdict:
Comfort : 4/5
Safety : 4/5
Style : 3/5
Performance : 4/5
Features : 3/5
Time for Some Visual Treat.. - Introducing the Bilzzard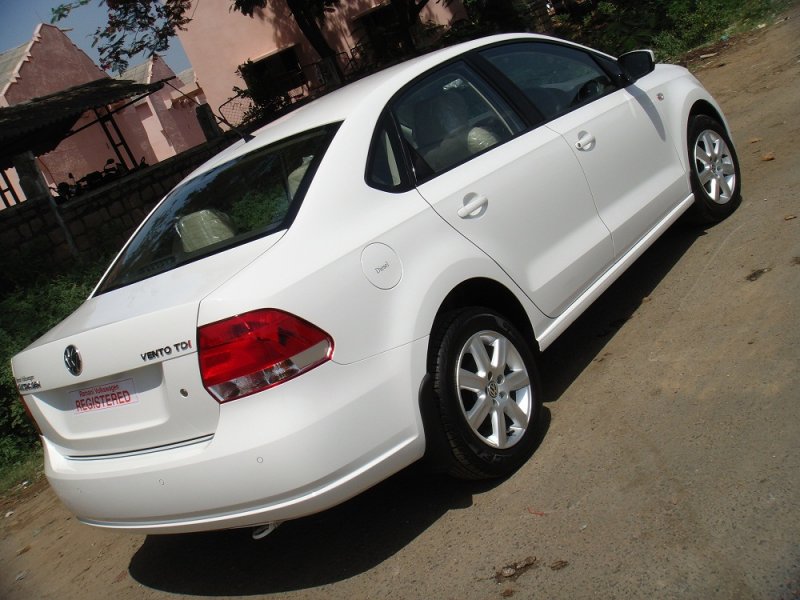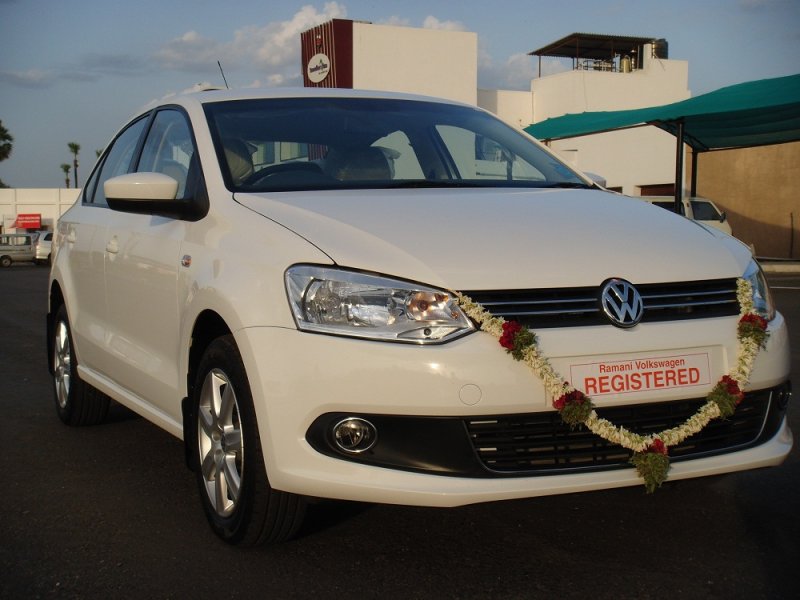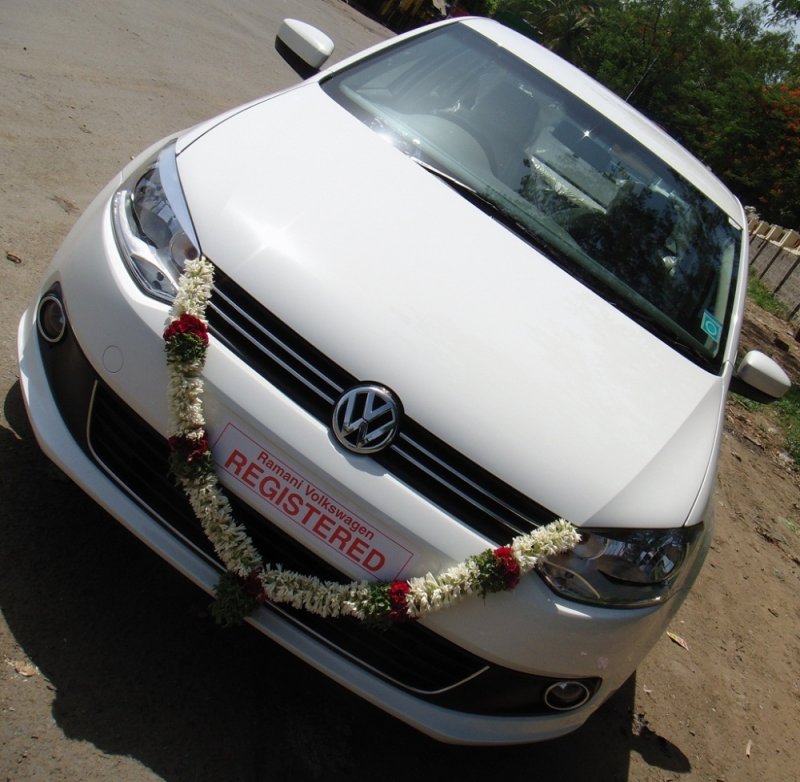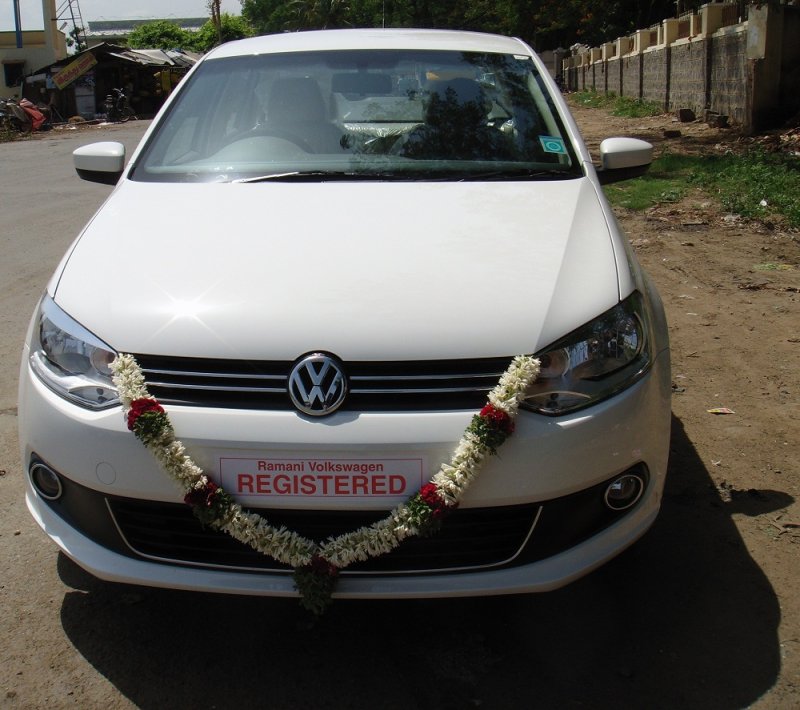 Time to take a look at the interiors but these are night time pics.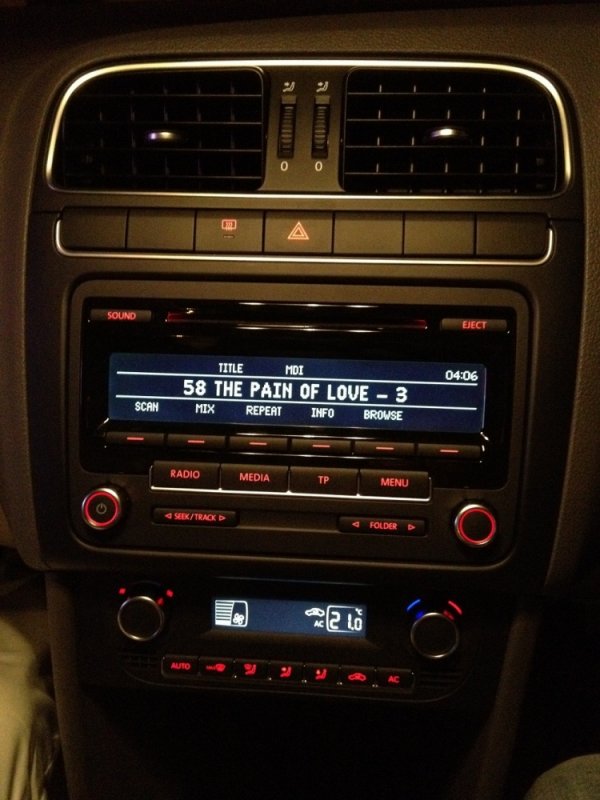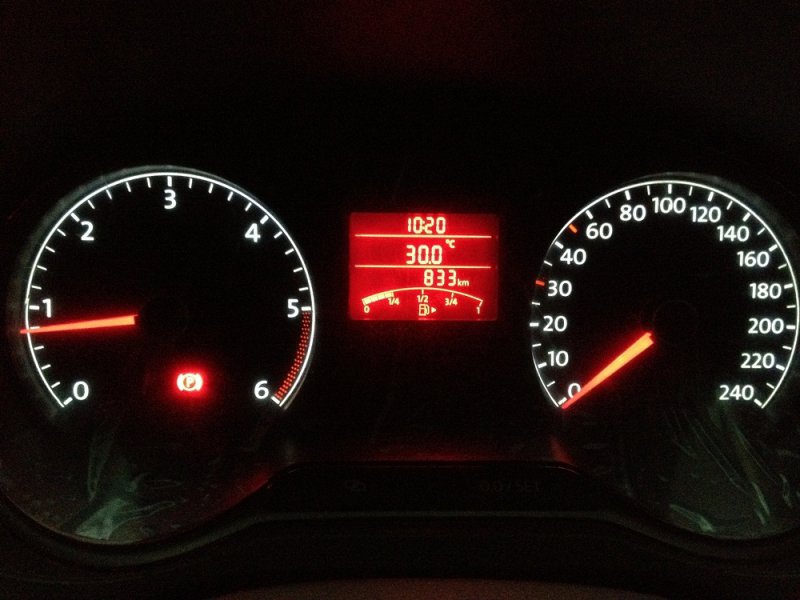 Thanks for spending your time and comments

, Will try to add more pics for you..
P.S:
Finally my first review post was up and motoring, sorry if it was so boring and violated any of our forum rules and language too