Hello everyone.
Let me warn at the begining, this is my first time writing anything of this nature in a forum. This is going to be a lengthy and boring post to read.
[ Reader's discretion strictly advised ! ! ]
A little history :
Our first car is Maruti Swift Lxi [1.3] purchased in mid 2007.
There wasn't really any buying experience with that lovely frog car. Why? Because my father had learnt to drive just a month back in one of those driving schools and I was a minor.
So without any test drives

we brought the car at that time.
I learnt to drive in this car and so did my father as he wasn't feeling very confident with the size of the car as he drove Maruti 800 in that school.
And the result was clutch plates had to be replaced within its first year.
The car is still going strong without any hassles after that and is a little over 25,000 KM right now. Except windows vibrating noise there is no problem with the car at all. Its on its original battery as well.
No wonder the car still is a hot seller.
Then came the Hyundai i 20 Magna (O) in the family.
And it has covered 15,000 KM's within its 1.5yrs due to my daily commute to college which is almost 60 KM.
No problems except the rattle from driver side dashboard. Returns around 18 KMPL on highway.
It was around March 2013 when father said he wants to upgrade to a new car as swift is more than 6yrs old [ Though with very little mileage].
So the hunt begins.
Budget was set around 8 lakh initially. There was no particular segment that we were targeting for.
Requirements were:
The car will stay with us for 5+yrs just like swift. Hence the following
Petrol engine.
Easy and fun to drive [ As most of our commute is within Pune city ].
Decent fuel economy.
Boot space.
Ground clearance.
Good after sale service.
Not heavy on pocket for servicing.
[I know Maruti is the only one who fulfill the above mentioned criteria.]
So my online research started, reading various reviews and ownership experiences was my daily chore now.
After thorough research cars that were considered and not considered were as follows.
Cars considered and not considered :
New Swift/Dezire zxi :
There is nothing wrong with the car [ I am not a fan of maruti for styling and design] its just that we wanted to upgrade and Hyundai smoothness had already ruined us.
Skoda rapid :
This is a beautiful car but after reading many skoda horror stories and their maintenance costs [ Part prices actually ] didn't even visit their showroom.
VW Vento/Polo :
Same as above. But I am a sucker for that blue color. And TSI was a little over budget but due to their DQ 200 gearbox reliability issues worldwide, it was out.
Ford Fiesta :
Their designers were on cloud 9 while drafting the design I guess and the classic was not that popular for petrol fuel economy. [ A colleague from my fathers office reported the same ].
Maruti Ertiga :
What are we supposed to do with all the space when there are only 3 members at home and the car will be driven mostly by one person alone. Plus the appeal isn't to our liking and parking in city might become a headache.
Toyota Etios :
I was seeing this car a lot on Pune roads don't know why.
Checked the car at showroom and there was nothing that made me feel either bad or good for the car except that center console which I coudn't digest. There was no temperature gauge either and outside styling was okayish. What I loved was the braking of the car but engine noise was really evident, felt it more than our old swift.

But father was mighty impressed by the nature of the car and its easy manuvaribility plus Toyota maintenance cost is really a joke and that boot space is really something. The car had everything from our requirement but still it didn't felt right.
So the decision was made from father's side but I was like we are paying 8+ lakhs and the car will stay with us for 5+ years so it should atleast feel like that. But it was of no use.
It reminded me of a dialogue said by Vin Diesel in Fast & Furious.
"I'm one of those boys that appreciates a fine body, regardless of the make."
I was so frustrated that I said you might as well consider purchasing top end new swift or dezire or the i 20 with sunroof and stuff which will be used NEVER.
After some 3-4 days announcement of price hike was there but dealer said he will try to bill it on earlier price if we book it on that day itself. The final discount and freebies were finalized.
But god came to my rescue on the booking day and dad was convinced as booking plan was postponed.
Within a week after above incident:
The budget was now raised to around 10 lakh Rupee with the same requirements as earlier. But this time I could do a better research as my exams were over.
A couple of new cars were tested and the final decision was made.
New cars considered :
Ford Ecosport :
Ford is always known for their driver oriented cars, so went to ford to check out the car and for the first time I felt someone can compete with Hyundai on feature front.
Car didn't really felt big compared to our current i 20. So didn't really felt as an upgrade.
But it was August end if I remember correctly and the quoted waiting time was going through the roof. I mean we had swift within 45 days when waiting time was quoted as 6 months but is not the case with ford it seems.
Fiat Linea:
Beautifully crafted machinery. I was in love when I first saw this car on road when it was launched. This car was the queen of the beautiful cars no doubt. But the after sales service is not that great.
Somehow I convinced my father to see below cars as he wouldn't have to be afraid of bumper scrapping and they are not really that big.
Renault Duster :
This was coming in the budget and was the number 1 contender in the list.
Interior really didn't felt worth the money though and father was against big car i.e SUV's
Nissan Terrano :
I loved the way the car looked in pictures and interiors were average which I could live with and GC is the plus point. But due to its unknown price,drive/ride and after sales service had to let go off the car.
Sunny :
Only one thing, It really is a caaar.
Mahindra scorpio/XUV 500 :
Yeah I did actually took him to the showroom to see the car but the sales guy working there really ruined it for my father as he was least interested and I had seen the new scoop pictures of facelifted scorpio as well. Interiors felt outdated just like duster and the diesel only option and that engine noise was a big no from father.
XUV on other hand was really good,it was over the budget but we were willing to stretch it or wait for W4.
Add to that I have a friend who used to work for Mahindra who strictly advised me against the purchase plus the n number of problems faced by owners. He works for Honda now so he said check out the Honda city and amaze.
Honda City :
It was already pretty late but due to my friend one of the sales rep was waiting for us thanks to him.
She showed us the car and said only the EMT and SMT are available due to amaze production. I knew new city is about to be launched but didn't said anything.
I might sound crazy but I am not a fan of new city looks I liked the old version better and the ground clearance was a major factor. So with heavy heart city was out too.
Honda Amaze :
Saw the car it felt small, interiors were not to our liking and it didnt appeal to neither me nor my father so it was out.
Hyundai Verna :
This car was never in our cars to be considered list. So it is kind of an wild card entry.
Father came home and told me to check this car. Upon a little online research I found the car to be extremely beautiful. Read a lot about the suspension issue and was concerned about the same.
Went to showroom after 2-3 days and it was really a looker. Sat inside felt a little difference from i 20 interiors. Test drive vehicle was not available. Father had driven the car later as they provided with a car at his office. Me still without any test drive as my timings were not matching up.
Meanwhile father communicated with 2 showrooms in our area [PCMC] and the deal was made with Sanjay Hyundai but from their corporate office in wakdewadi.
I came to know about it only on 18th of October when we were speaking about the car to purchase.
My father said: I already have booked the car and it is to come on 28th at showroom I was like o_O
I immediately asked him to get VIN number which was already provided to him few days earlier, he was not aware of it. Checked it and it is coming as October 2013 manufacturing. I would appreciate if others could help if they know how to get detailed report and exact date of production.
The color was silver as always. [ Our swift is silver,i20 was supposed to be silver too but somehow I managed to make him buy twilight blue.] This car looks really great in purple,grey.
Freebies:
*Car mud flaps.
*Car mats boot included.
*Art leather Seat covers or navigation system [Took seat covers as GPS nav will be of no use in city.]
*Leather Steering cover.
*Idol
*Reverse parking music [Yeah my father is a fan of those things but the person installing it said it will sound very low outside, so opted out hehe.]
So went to their showroom on 29th as the seat covers,steering cover,idol were to be decided.
But to my surprise the car was unloaded at their PCMC showroom while I was at their pune showroom. Told my father about same, he spoke with the concerned person [No need to guess what he must have spoken] and voila the person says come with me we will go there, so I bid farewell to my friend as he needed to change his bike tire and went with that guy.
Later same friend came to that showroom as well.
So did the PDI with the friend as father was in office.
My father doesn't understand the importance of PDI's but still he said fine go ahead check it if you wish so, to my surprise he even came to showroom later to check out the car as well.
Here are the pictures from PDI.
The first Sight: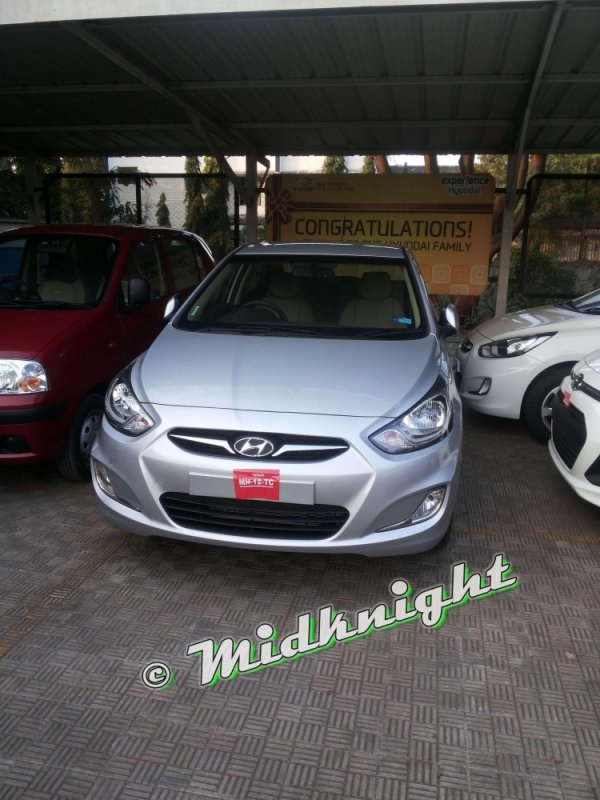 Out of congested space
Left profile: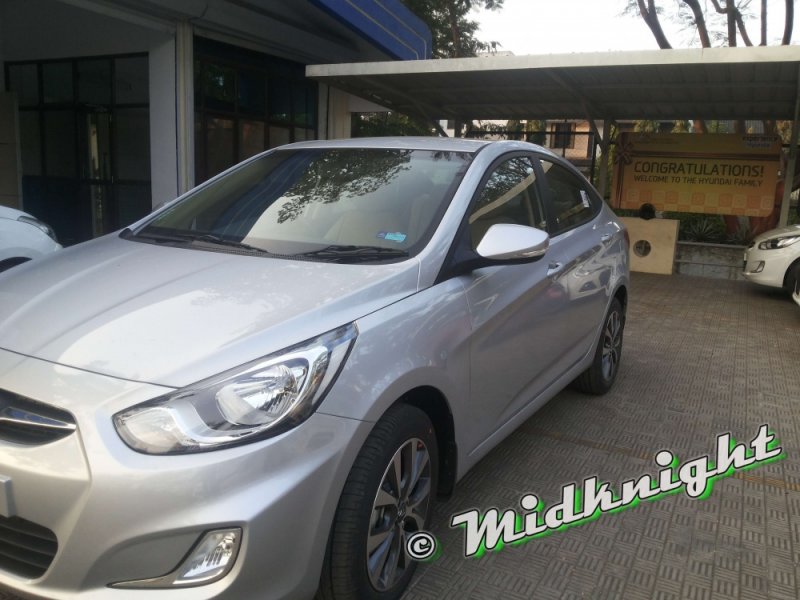 With open eyes: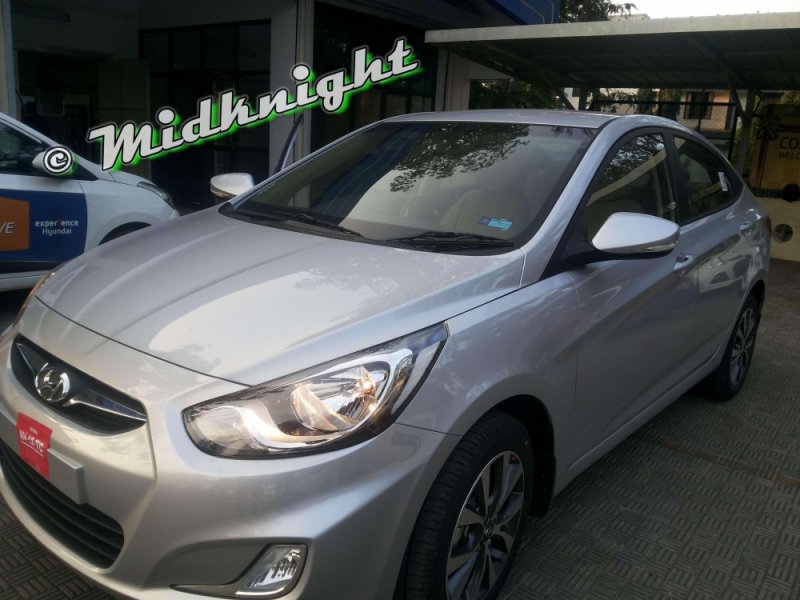 ODO Reading: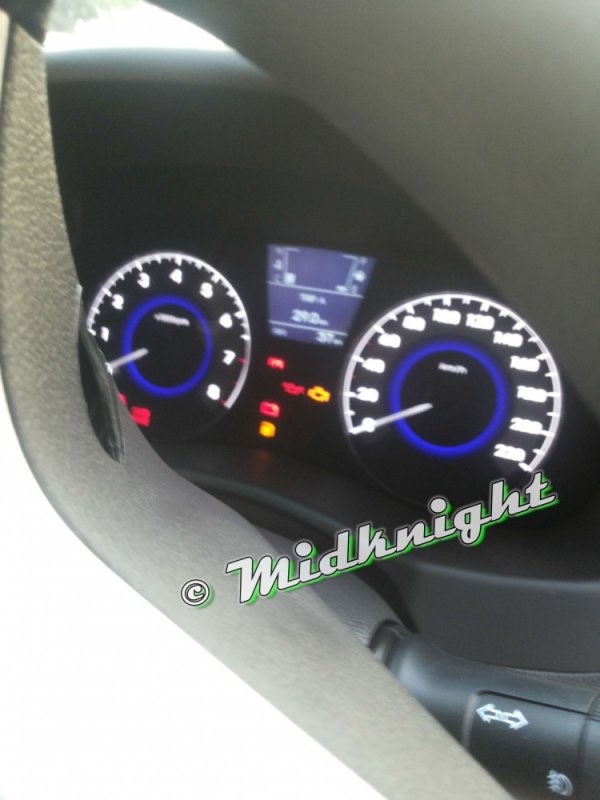 The Beauty: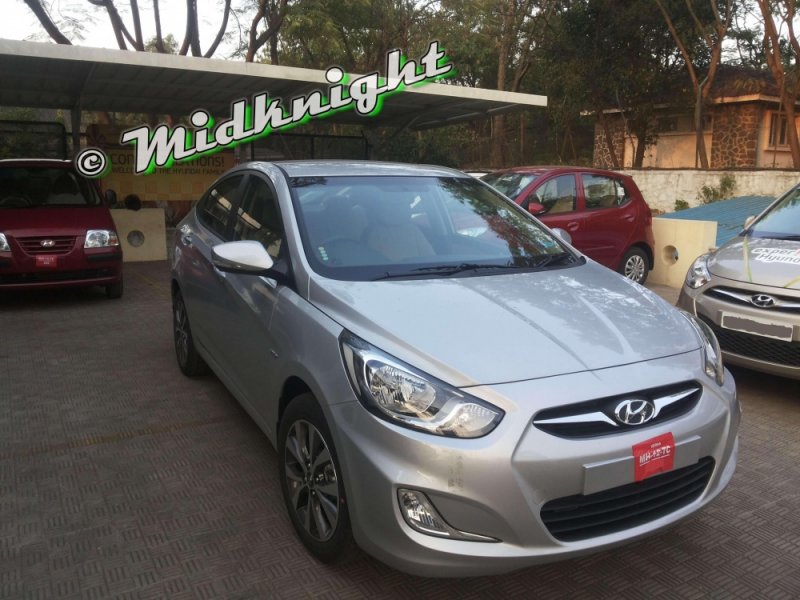 And the Beast: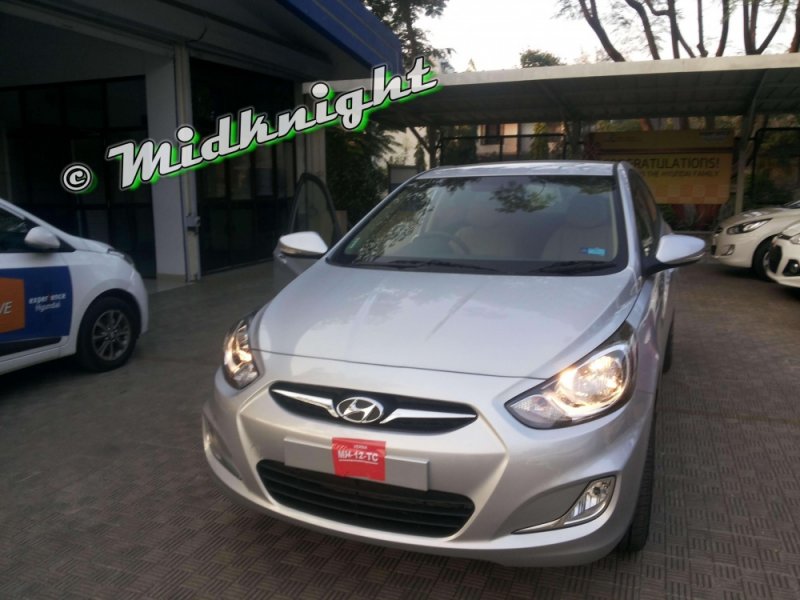 The cockpit:
Rear Left: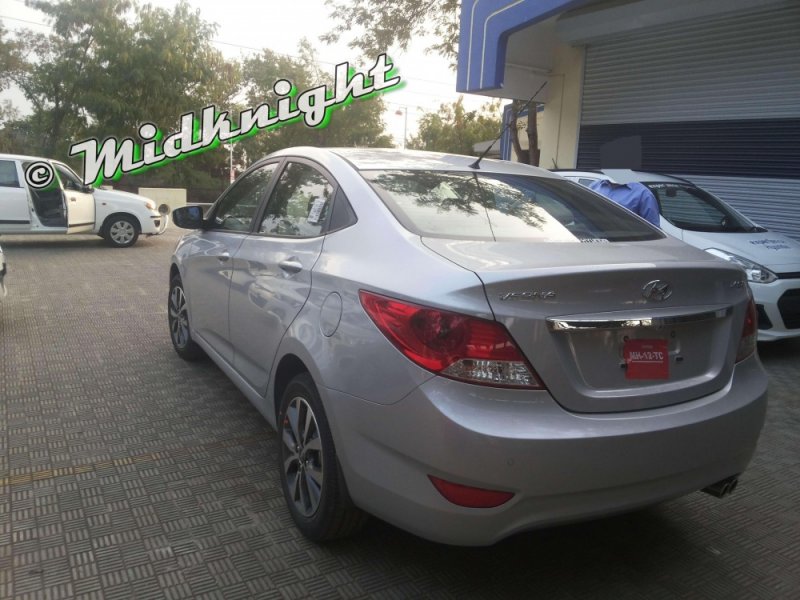 Look at that :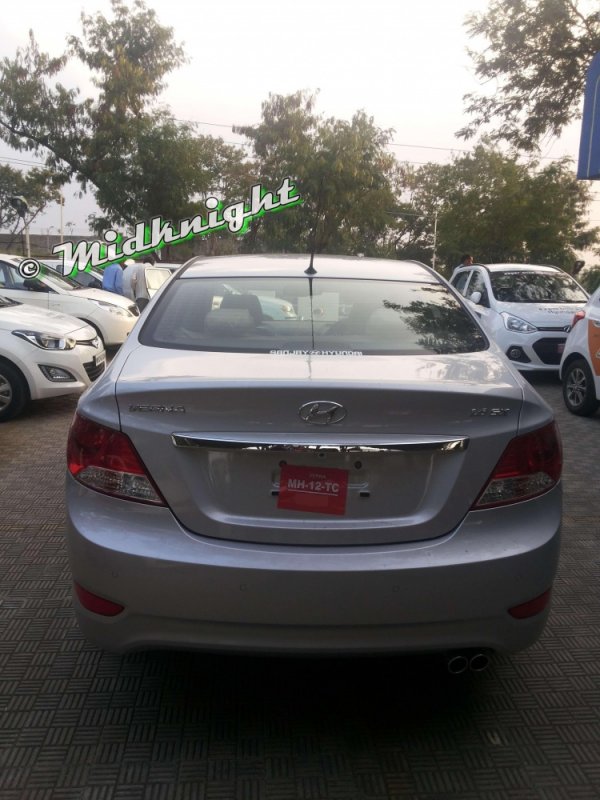 Rear right: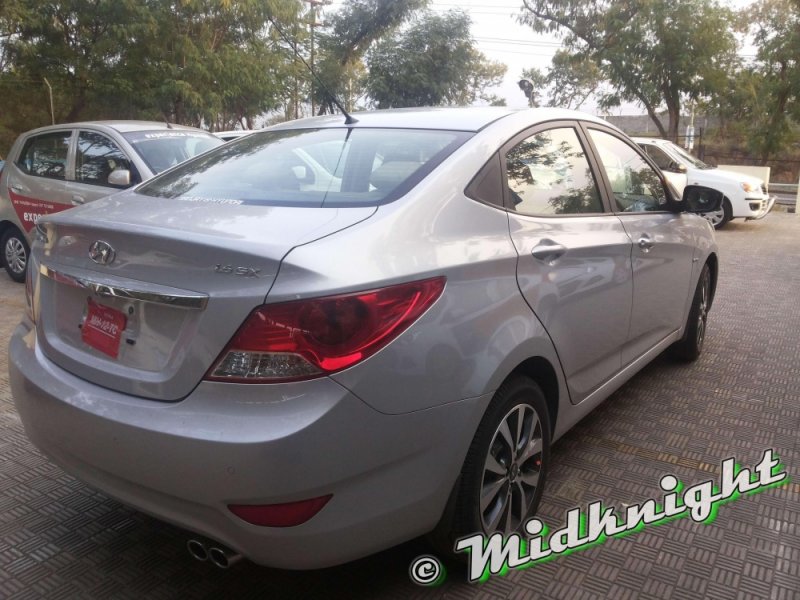 Those lines and alloys look killer on this color: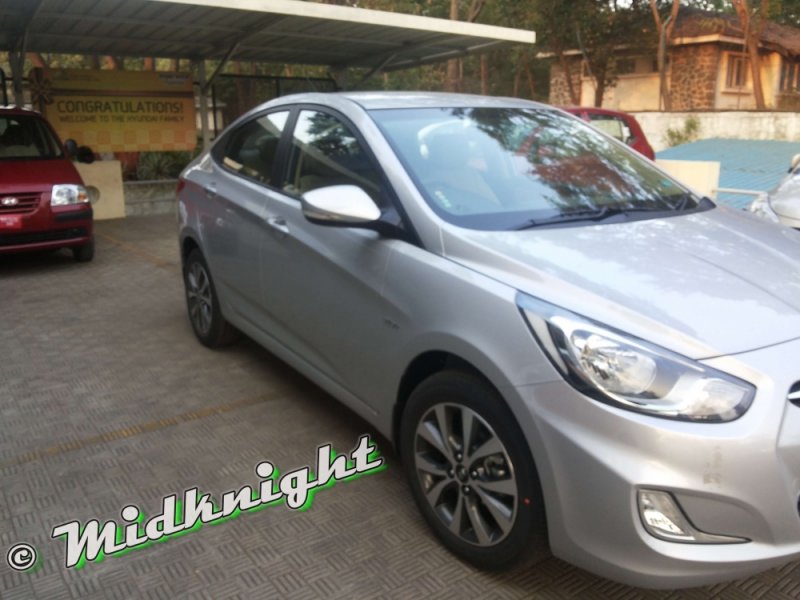 The D Day car finally came home with father: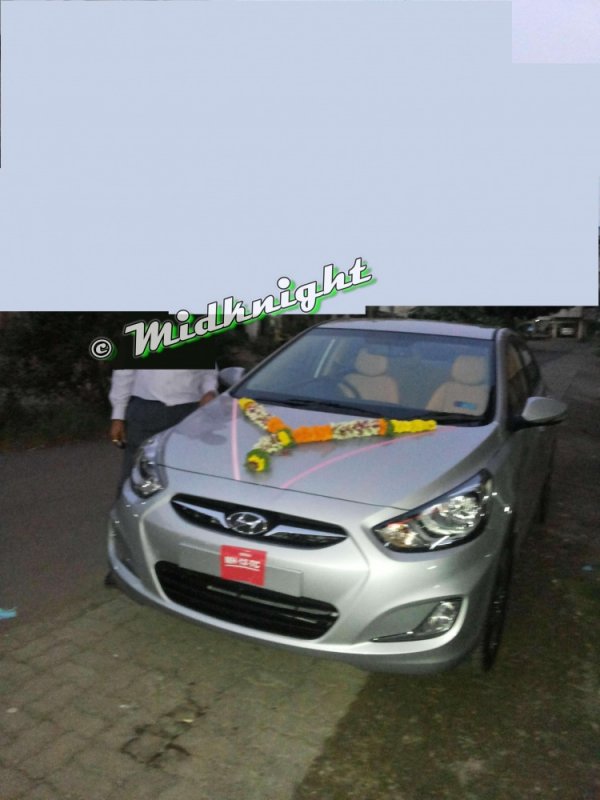 Shell Food for her for first time [Did not full tank intentionally.]: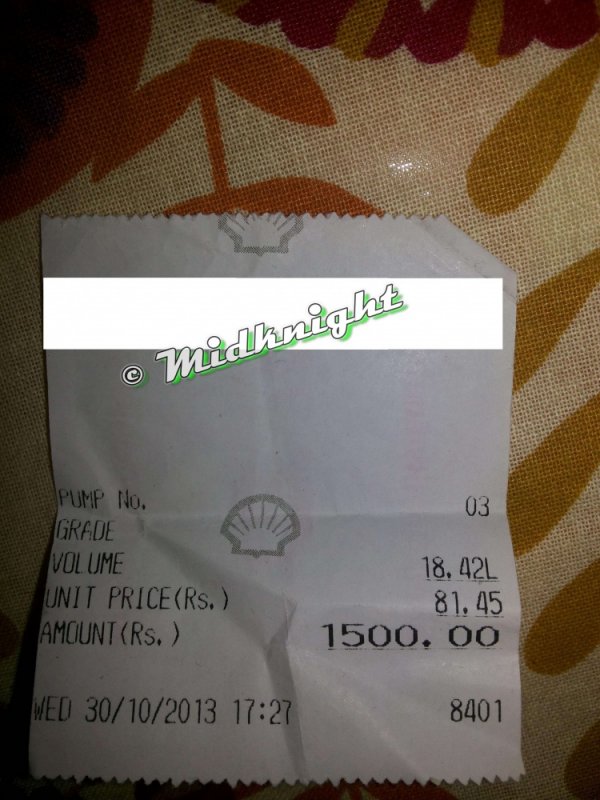 The back with swift in its parking in left in evening:
Those alloys really are something at night:
The beauty in her new home while i 20 waits out:
Average speed till now: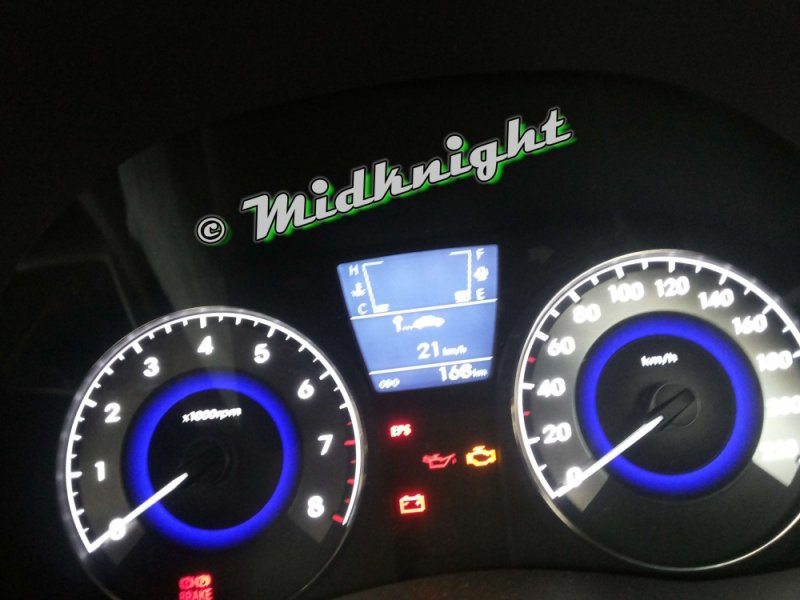 KM's Done :
DTE:
Average fuel efficiency: [ Good to see something like this on dash I know its not reliable. ]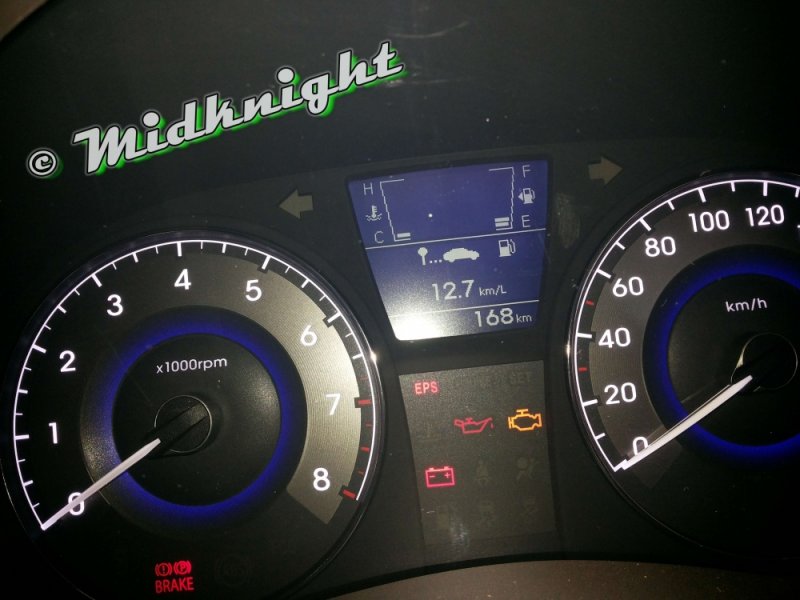 Random cockpit picture: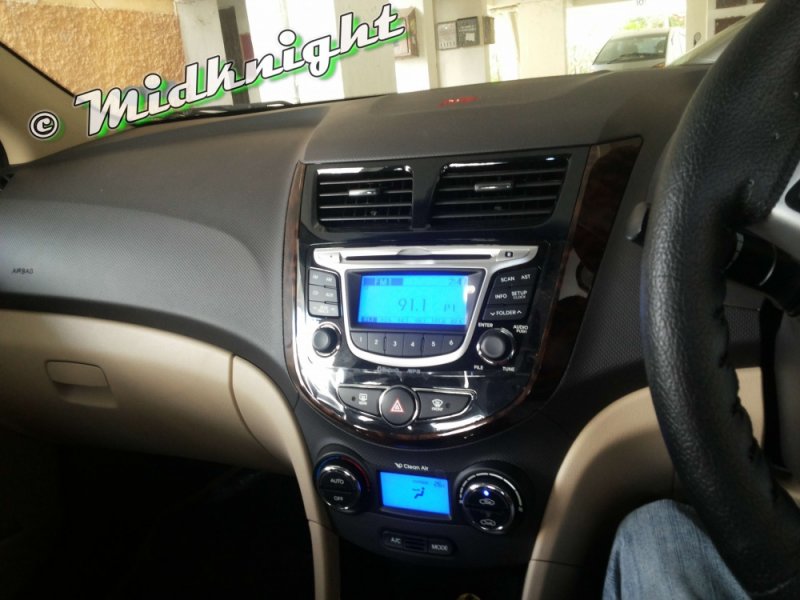 Drivers side vanity mirror: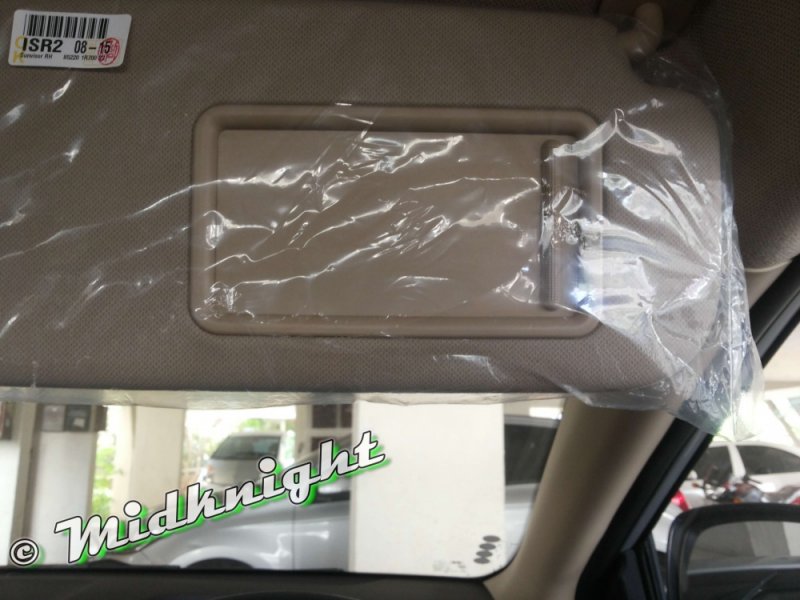 Cost cutting in passenger side vanity mirror ehh:
The Controls: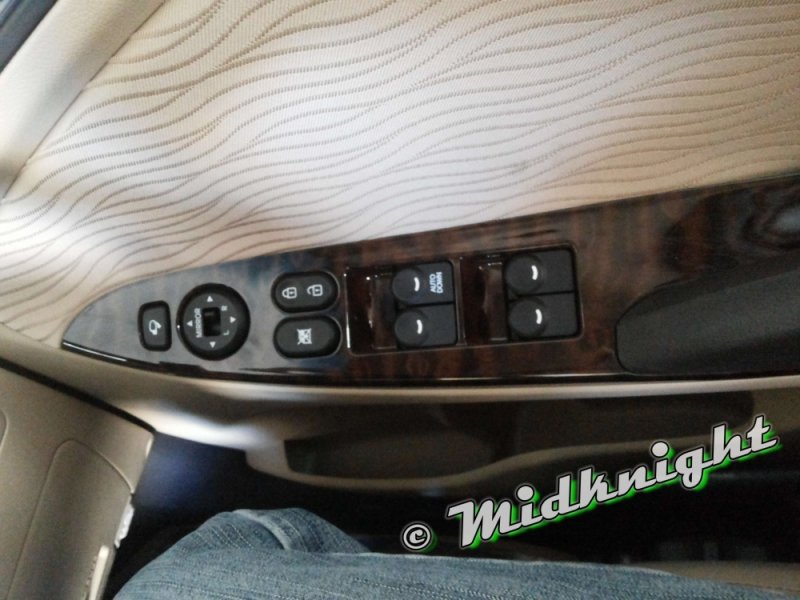 Art leather seat cover: [And beige again even the swift is wearing beige now almost black/brown seat covers]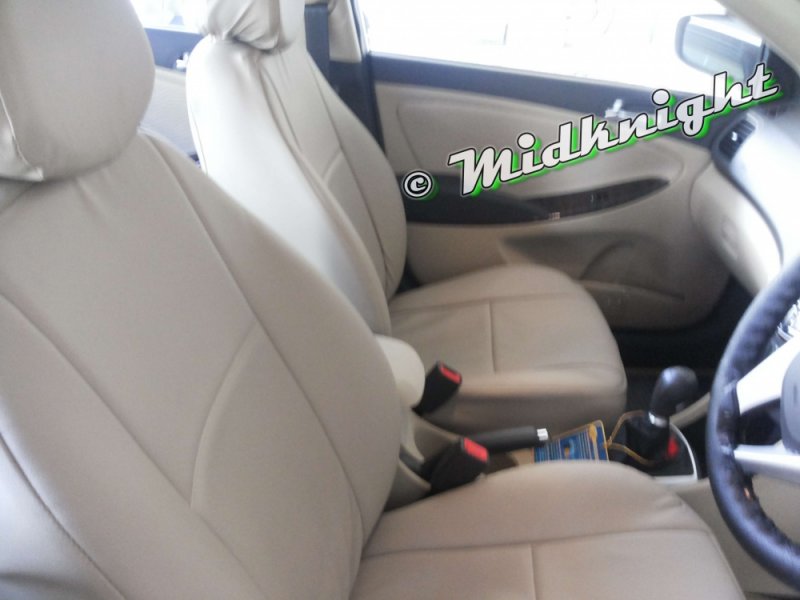 Tools of trade:
[ From left to right - Old to new]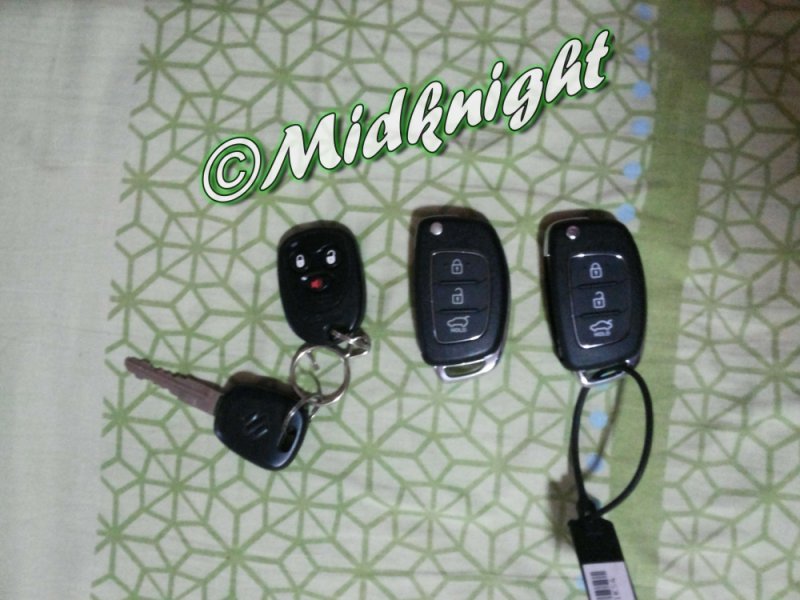 Rust inside disk ? !!: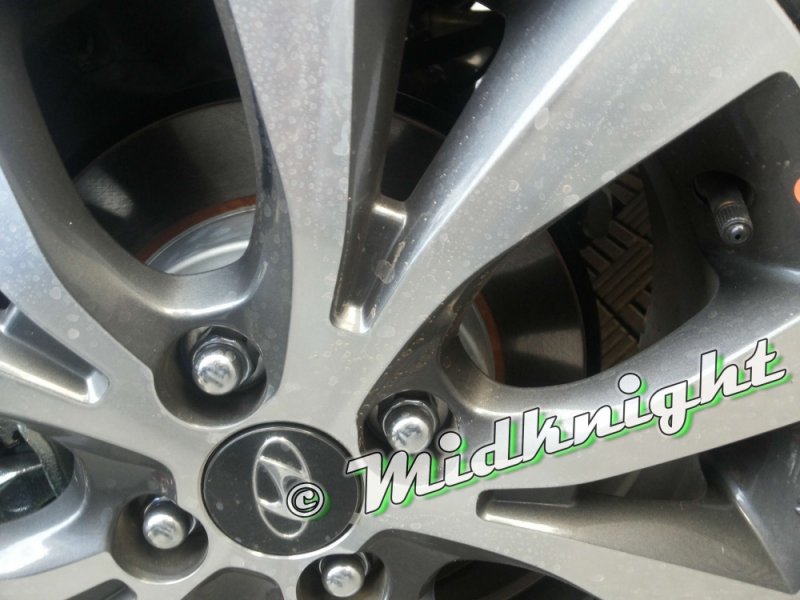 Regards
Midknight.
Last edited: