Joined

Feb 2, 2010
Messages

1,408
Likes

297
Location
Sorry it's not a car but a ship with Rolls Royce propulsion and steering.
Boarded at San Jacinto island, Goa at 6 in the morning. Took it out past the harbour and into the sea. Headed south till Cavelossim and then turned back and headed north to Baga. Tested everything. Engine, steering, thrusters and all the equipment. Took it to max speed and did a number of 360 degree turns at full speed. Could not test the brakes as there were none.
1.Main engine control panel.(The lever is in maximum ahead position-full speed).
2.Close up of the same.
3.Mr.Gaspar steering using the joystick. The lever on the far left is the bow thruster control. On the right is the Gyro Compass and autopilot (automatic steering).
4.Close up of the steering control. The 2 green lights on the top indicate both the steering motors are on. Power steering. There's no steering wheel though most ships generally have one just like a car.
5.Rudder position indicator. Rudder is used to steer the ship. It's a huge flap like the aircraft tail but under water. Same function.
6.Bridge console (Dashboard). The screen on the right is the radar. The empty slot on the left is for the electronic chart (like maps in car navigation systems). There's another radar screen to the left of it (not visible). The other units on the right (like double DIN units) are GPS, Echo sounder (depth indicator), AIS (Automatic Identification system)-transmits the ships identity and reads the identity of other ships, the keyboard next to the phone is for the radar, the other wall mounted handset is the VHF Radio. The gauges to the left of the radar are for engine RPM, propeller pitch and various pressures.
7.View while driving.
8.View from rear (No rear view mirrors).
9.Front (Bow) view. The chain is the anchor cable.
10.Rear (Stern) view. Veendijk (pronounced Veendyk) is the ships name and Groningen is the port (in Netherlands) where she is registered.
11.Rescue boat.
12.Tachometer-RPM for max speed 750RPM. In fact we keep the RPM constant and vary the speed by adjusting the pitch of the propeller.
13.Other gauges like turbocharger pressure etc.
14.Radar
15.GPS, Echo Sounder, Anemometer & VHF Radio.
16.Autopilot.
17.Windsheild wiper controllers.
18.Navigation Lights Panel.
19.Sister ship "RODANUS" also being tested.
20&21. Docked at Mormugao Harbour ready for delivery. (Infact PDI in progress.)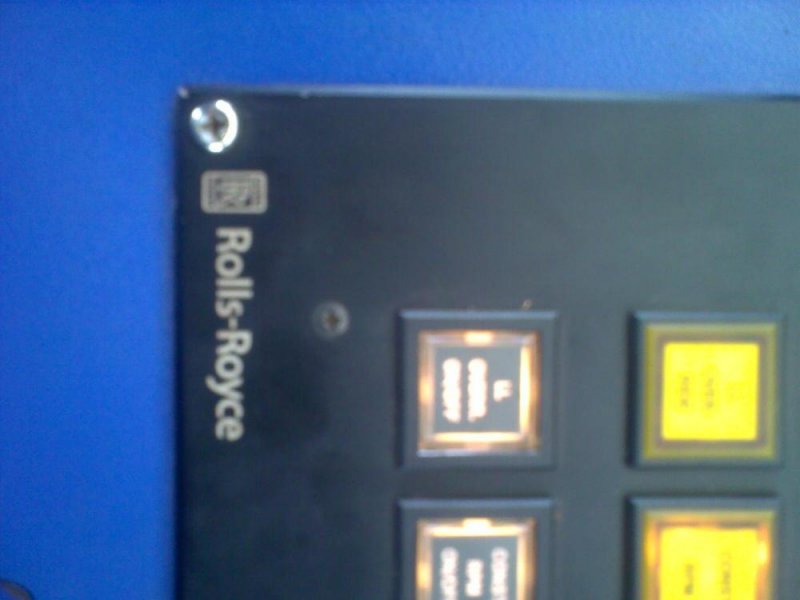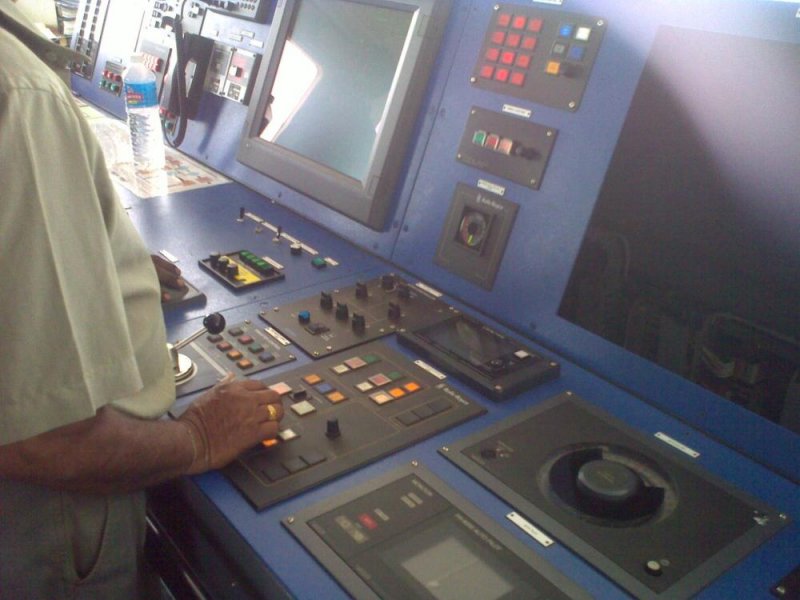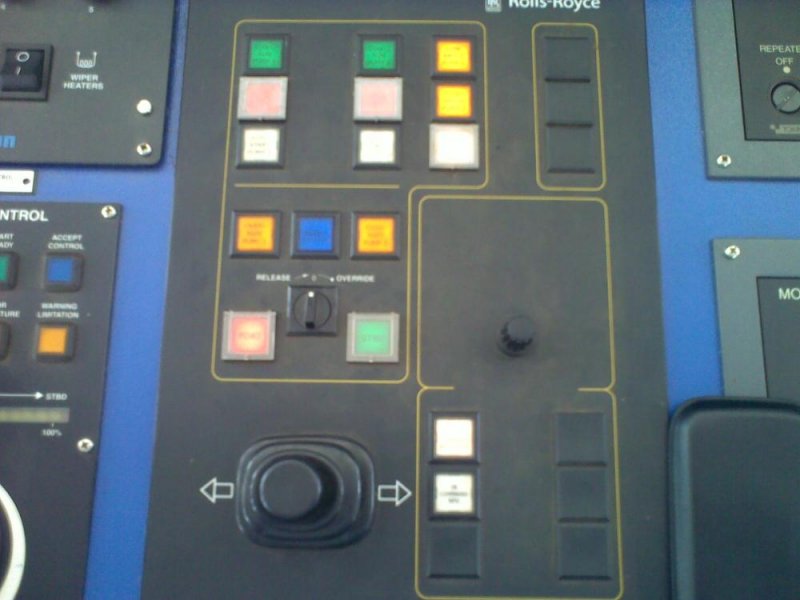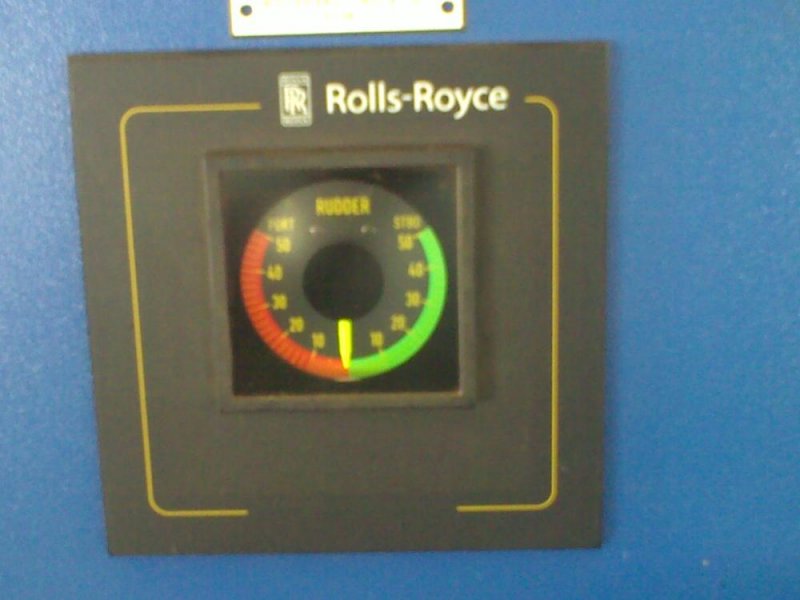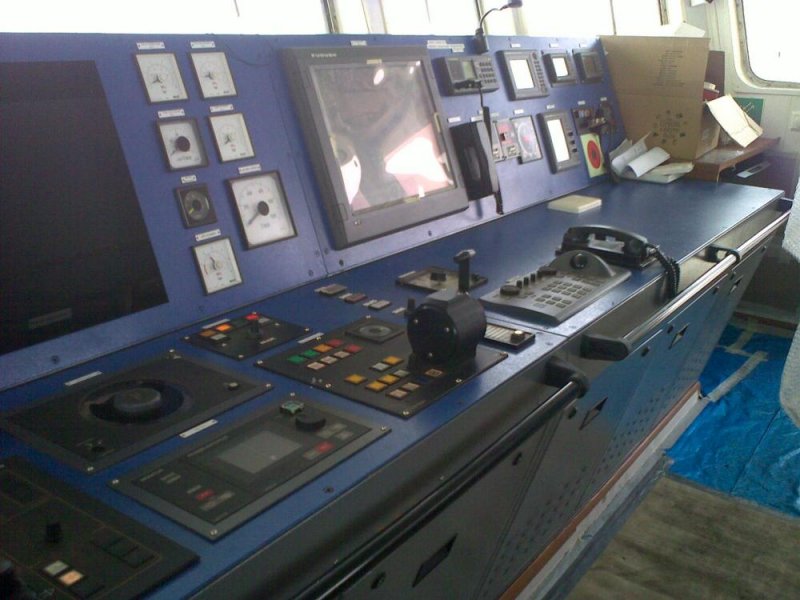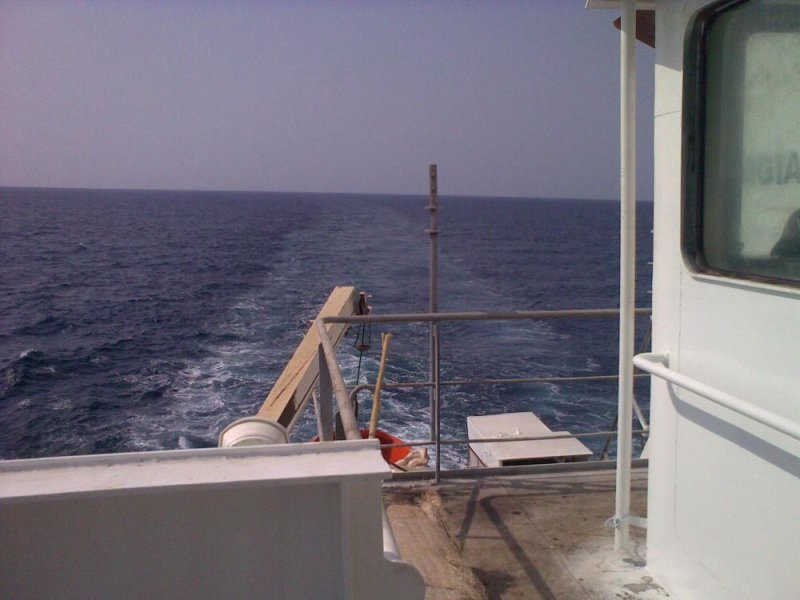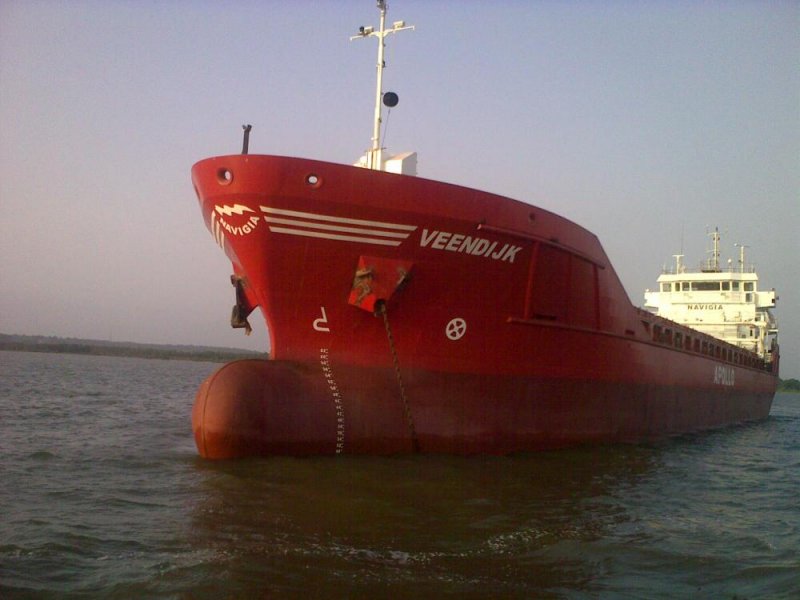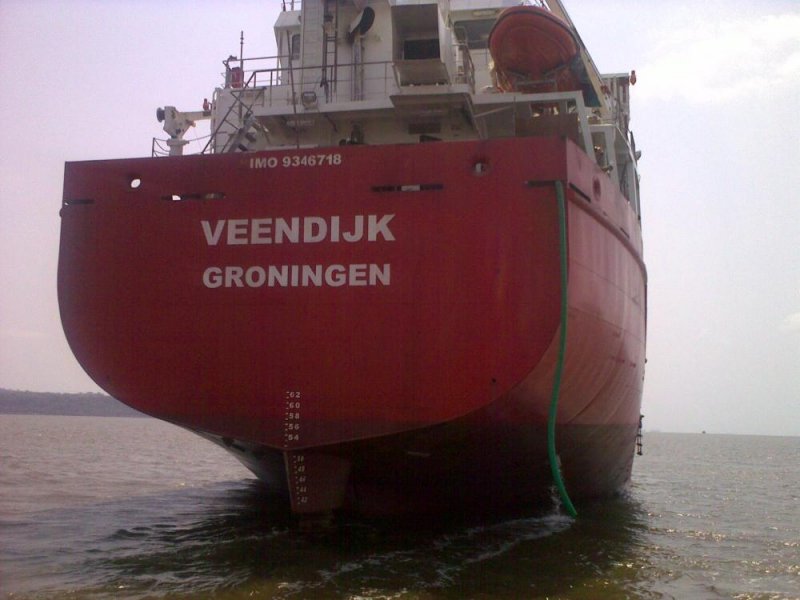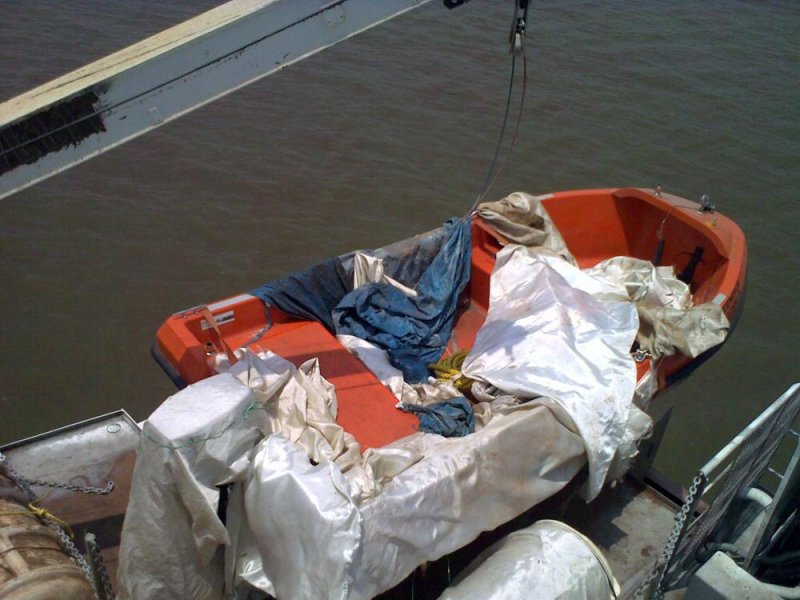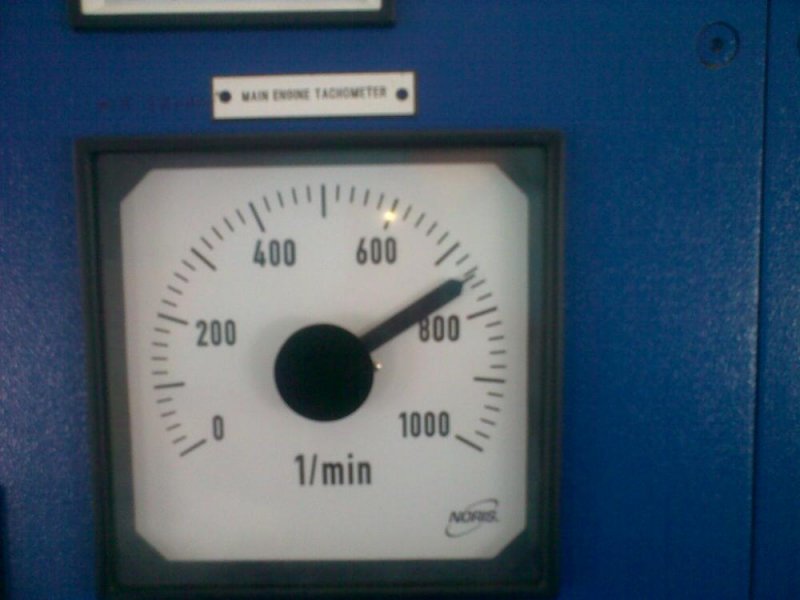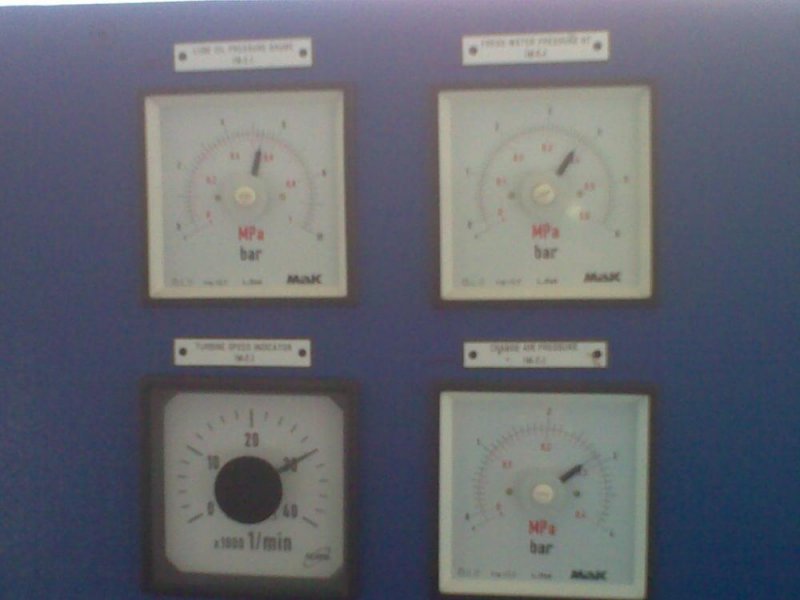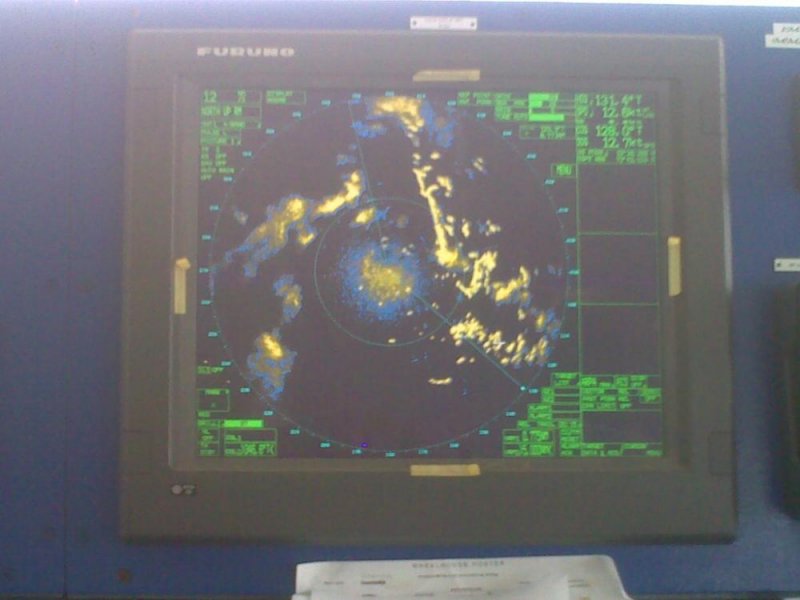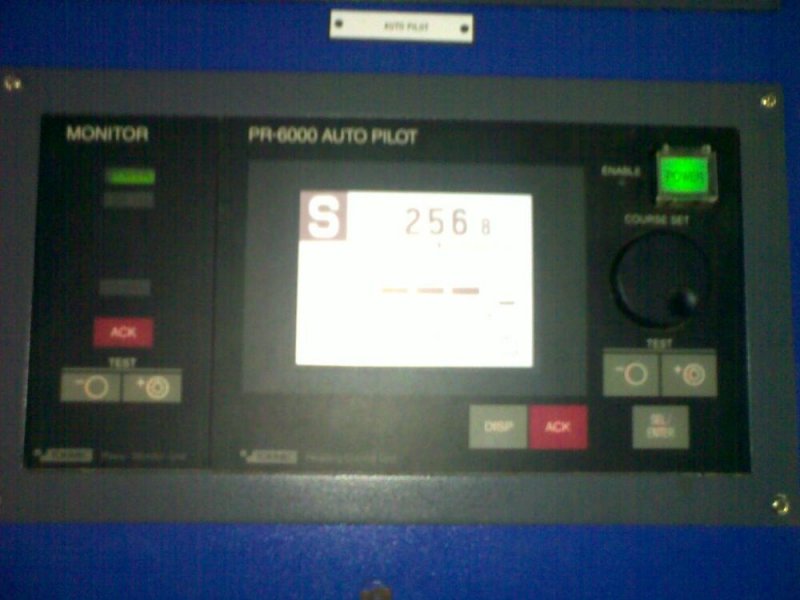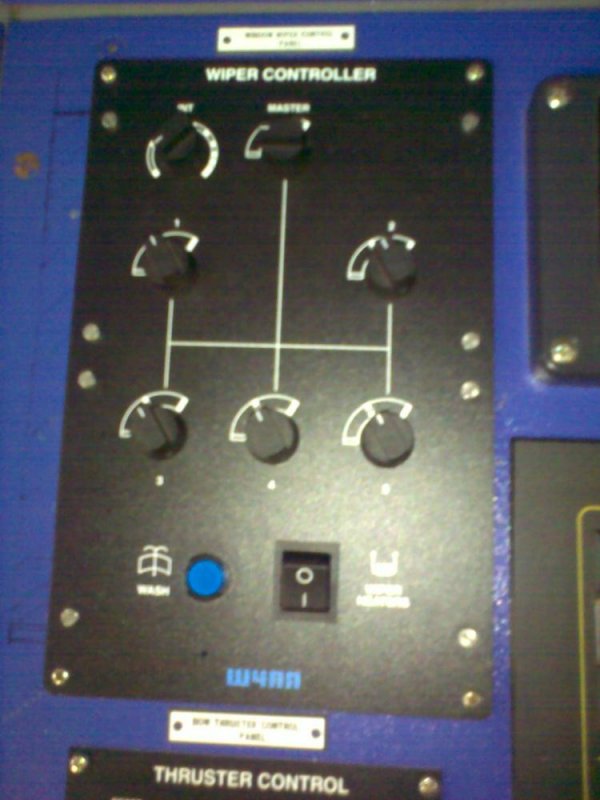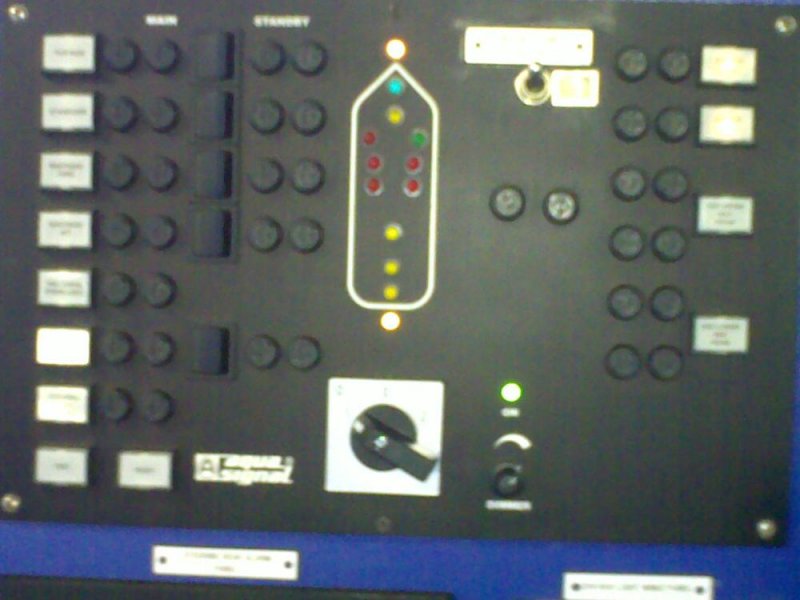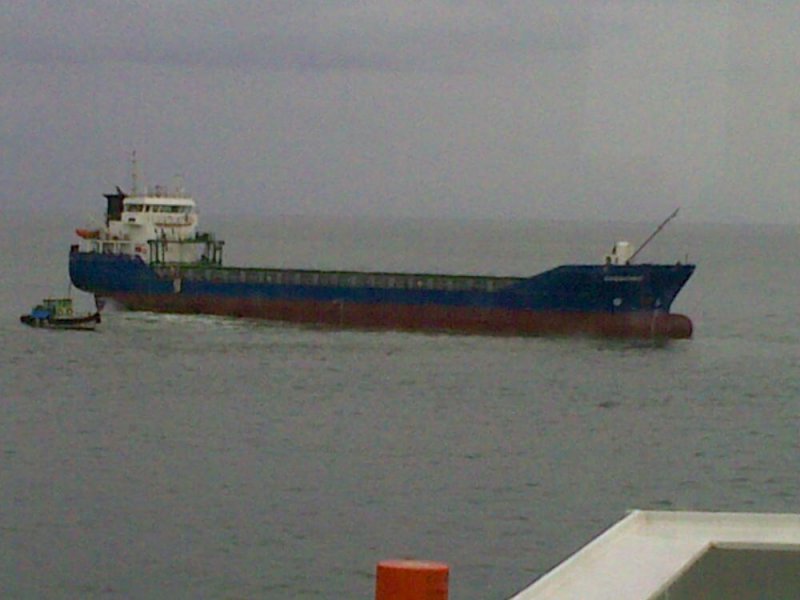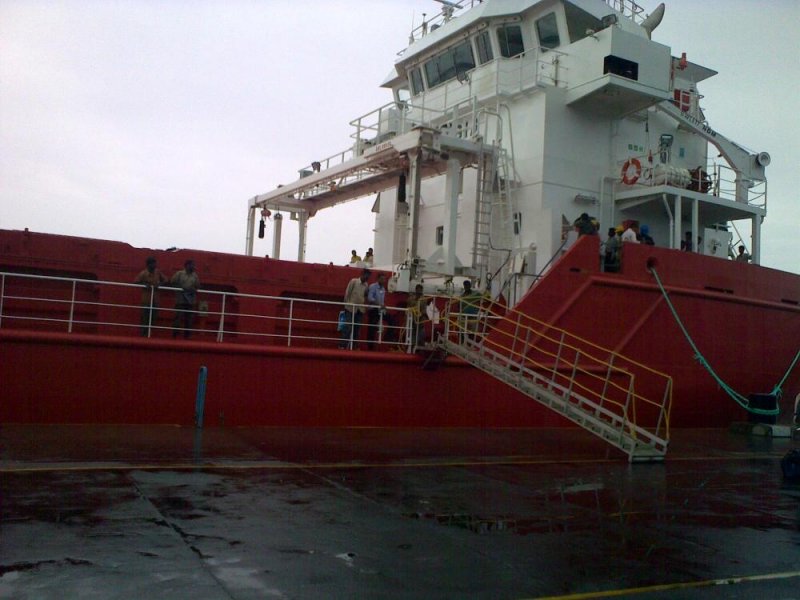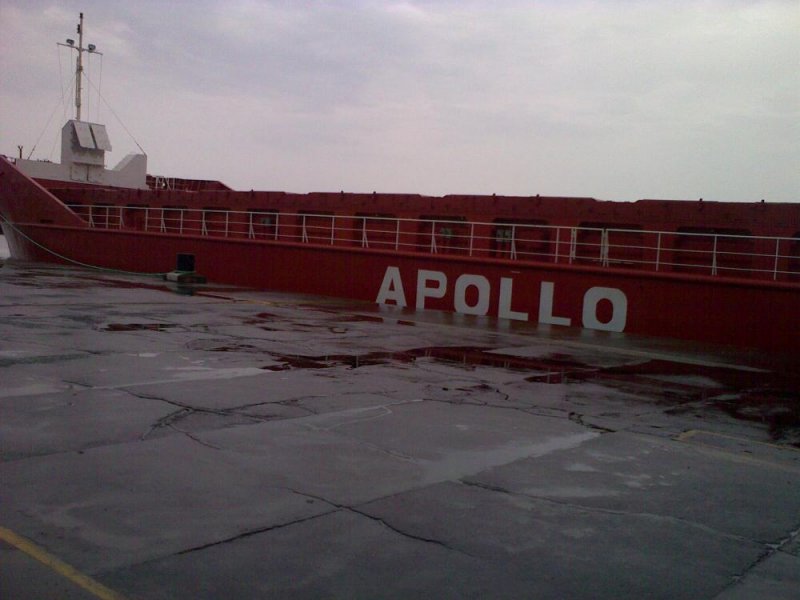 Last edited by a moderator: