Hi All,
Idea behind buying: -
Previously owned a dezire diesel which was out of state registration. I do a lot of high way drives between Bangalore and Kerala. Because of the "Citizen friendly"

drives conducted by KA RTO, I decided to buy a new car in KA rather than spending 1.2 Lakh on 5 year old car.
Cars shortlisted: -
Amaze, Xcent, Zest
I didn't personally likes the front looks of Amaze. Its Interiors and functionalities cannot be even considered for comparison according to me.
But It had a better engine and a good brand image.
Xcent had everything except a powerful engine(3 Cylinder only). Space was also a bit less in the rear seats. Trident Hyundai showroom experience was great and you would feel like buying for their professional approach.
Why Zest:-
Fresh looks and many first in segment features.
The best entertainment system
Maximum possible, I have always contributed to made in India brands. Tata fits the category.
Good reviews by almost all reviewers
Sensed the change in attitude of TML towards passenger cars
Airbags, 15 inch Alloy wheels, ABS and many other features at 7 Lakhs showroom price
Why XT:-
Purely for entertainment system and reverse parking assist
I didn't want to do any modification on the car to put reverse sensors. Wanted to use the inbuilt display only for the functionality.
DRL's and Corona Ring lights.
BuyingProcess: -
I have almost finalized on zest by July end. Was just waiting for August 12th for the official announcement of the price and variants. Thought of pre booking, but later dropped the idea after I bargained in vain with multiple dealer for at least one goodie if pre booking with them. (I would have pre booked, even if they have offered me a pen, but no dealer was ready to promise a single goodies or accessory),so dropped that idea.
Concorde motors had a display of Zest in Forum mall a few days before launch. I went there with my friends and took a TD. It was a nice experience even in heavy traffic and I was in love with the entertainment system. I met my sales assistant from there. He was a new Joinee and knew little about the features. As I have seen almost all reviews multiple times, I had a better command on features. SA attitude was good and tried to get my doubts cleared by contacting his superiors.
I booked the vehicle on 13th August. Was thinking of Sky Grey, but later changed to Buzz Blue as Grey was more like black and I read somewhere that grey cars are more prone to accidents due to lower visibility. There was no clarity on date of delivery and I was told it will be between 10 and 20th of September. After 10th I was asked to make the full payment and then I started the process with the Bank. From SBI I got loan in 3 days of submitting documents.
XT Diesel On road : 8.54 quoted by dealer.
I took insurance from outside. Royal sundaram bumper to bumper coverage at 6k Less.
I was given the VIN and Engine number a week before delivery. Wanted to do a detailed PDI, but the vehicle was parked in the basement, and no sunlight. Did the PDI from basement and agreed to take the delivery. In 2 days the registration was done and I was asked to take delivery.
I got the delivery of XT diesel on 25th September which coincidentally is my wife's birthday also

. Those who are in Bangalore, will mostly remember the day because of the heavy rain which made some roads and underpasses to completely go under water. I got it delivered around 8 PM from Concorde motors Bangalore. They have arranged a poojari for doing the pooja from there itself. Completed the pooja in heavy rain ,took delivery and drove home through the flooded roads.
No Teflon, No Under body coating done as I read in some articles that these are of no much use for new cars and it's just a marketing gimmick.
No accessory available with the dealer. Not even zest mud flaps, seat covers, floor mats.

Did seat cover from Kerala for 5200 and floor mat covering for 1600.
Ordered speedwav Beige Floor mats from snapdeal and waiting for delivery.
On Road Experience:-
I took zest for first long drive to Tumkur thorough nice road. Reset-ed the trip meter and drove with maximum feather foot possible. Didn't touch breaks and was speeding at 60-80 km/h .The odometer showed
27.5 mileage
after running around 40 KMS. I couldn't restrict myself with that kind of driving for long and slowly the mileage dropped. On my trip to Devarayana darga and back, it gave me average of 19kmpl. That's good enough considering the hilly terrain.
On my way to Kerala, Again I got average of 19. But now slowly dropping due to city driving and touched 16 KMPL.
A few enthusiasts have stopped me in fuel stations and asked for review about Zest. That gives the best feeling that money cant buy.
Likes:-
1. First and foremost, Entertainment system. Frankly no comparison.

a. Touchscreen operation
b. Voice commands for selecting songs and calling contacts
c. Voice command for setting in car temperature
d. Sound clarity for calls and also music. Will fall in love with the bass it produces.
2. Driveability

a. 15 inch alloy wheels 185/65- Adds to the ride comfort and road grip
b. Small steering wheel gives the best driving pleasure
c. Completely customizable driving position (seat height, Tilt adjusting steering)
d. Good view of the road from the driver's seat
e. Perfect control while abrupt breaking.
3. Fresh Design, Corona Ring head lights, Led Tail lamps.
4. Awesome looking interiors with black and beige colors
5. The leg & head room in the rear seats
6. Silent cabin with the best in class NVH levels
7. Powerful AC

Dislikes:-
1. No hand rest in the rear seat
2. Mud getting inside engine cabin through an opening in wheel wells. Already reported to service head at Concorde motors. Have been assured of a call back in couple of days.(This is a serious issue according to me, but easily fixable)
update 1: TML has acknowledged the issue and promised the fix in a month or two. R&D team is working on it.
update 2: Have found a fix for this and If interested in doing it yourself, please checkout the below post.
http://www.theautomotiveindia.com/f...buzz-blue-ownership-review-16.html#post415309
update 3: Wow, TML has fixed the issue and they have fitted the kit to solve it. Worth mentioning that they have done it all withing 1.5 months. Impressive!!!
3. Thick A pillar reduces view in ghat roads, But it adds to the safety I guess.
4. Full clutch press to the floor to change gears. (A thing which I am getting used to)
5. Small vibrations on gear if you are habitual of keeping one hand on gear while driving.(not a major issue, but feels a bit uncomfortable)
6. One bug with Entertainment system - while playing through Bluetooth streaming and changing the source to USB, the player still plays from Bluetooth for another 30 seconds or a minute. (easily fixable though a firmware update)
7. Not sure if I should include this in the dislikes- I felt a bit a wobbling between 60-80 kmph. Don't know if its just my feeling as others inside car didn't feel it.

Overall, Fully satisfied with the choice and enjoying every minute with her. Hope TML will fix the wheel well issue ASAP.
I've created a video explaining the features of ConnectNext entertainment system.
Have a loook at the below link.
http://youtu.be/21HtvirgKq8
That's all for now, will keep updating this thread with happenings.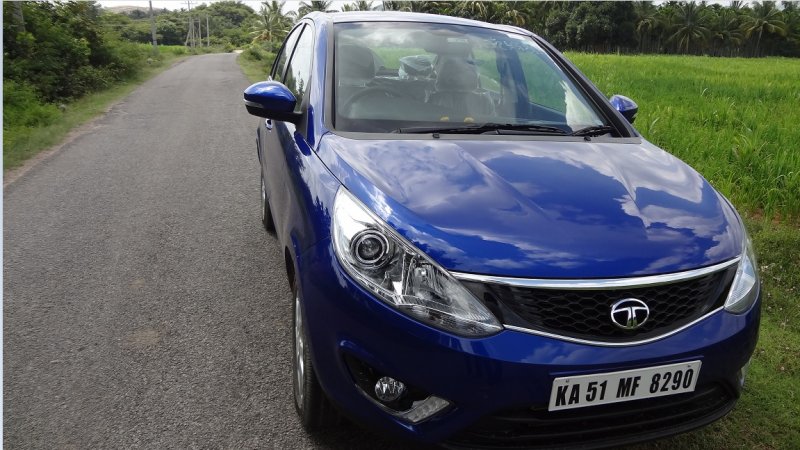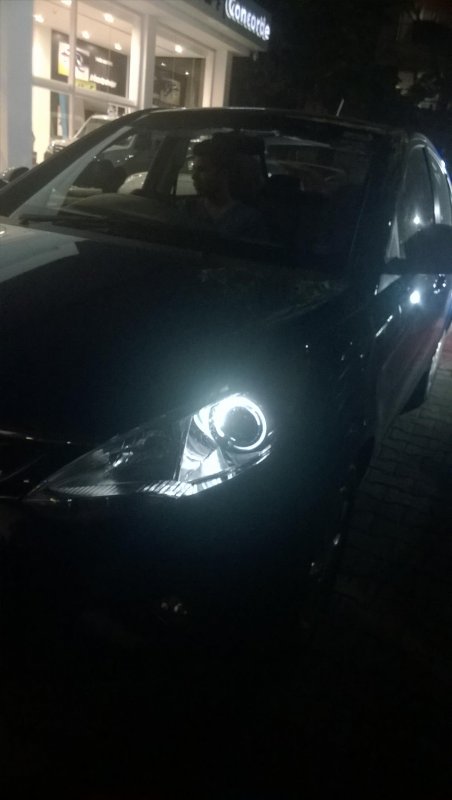 LED tail lights in action!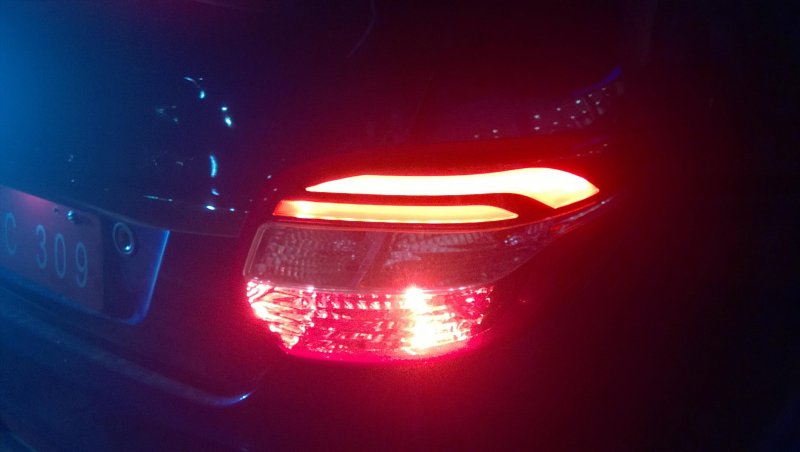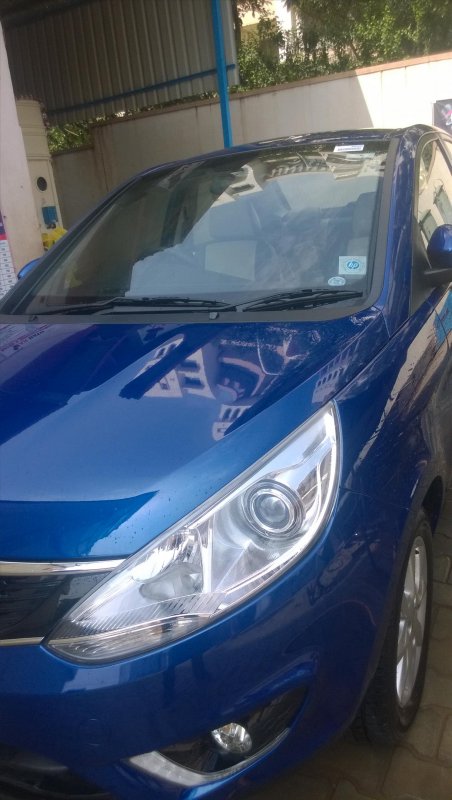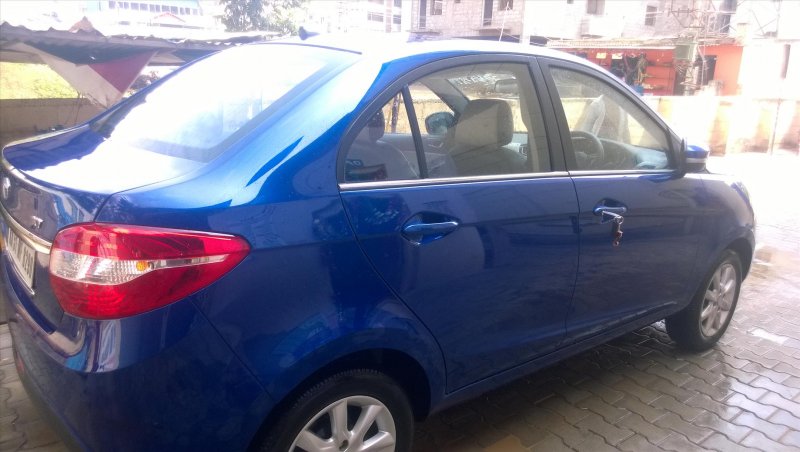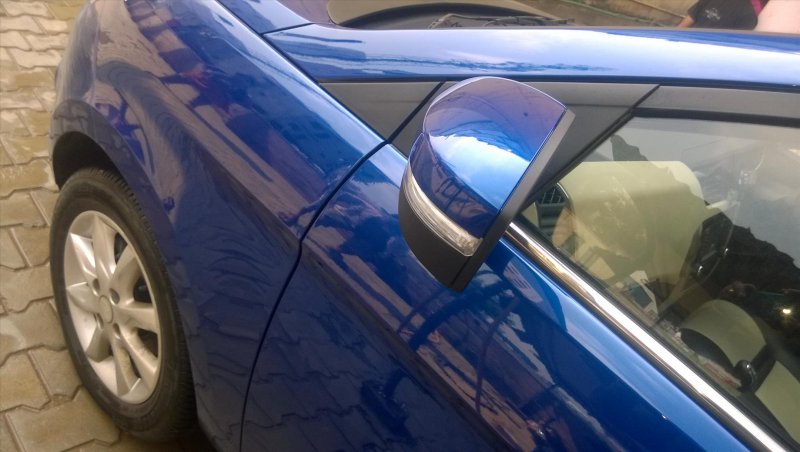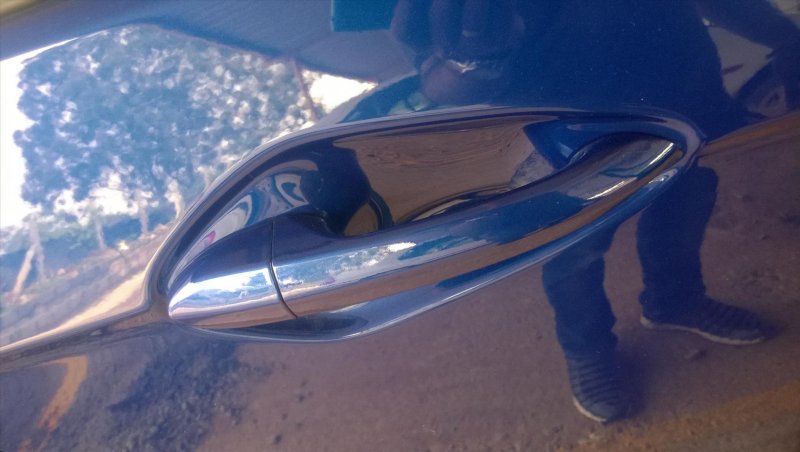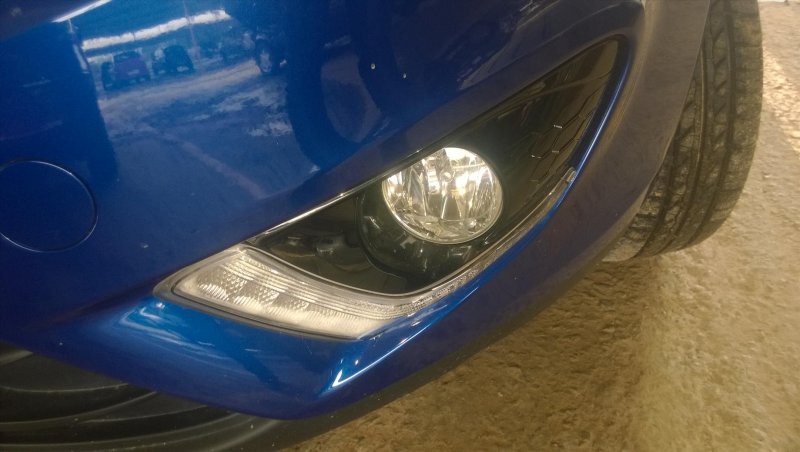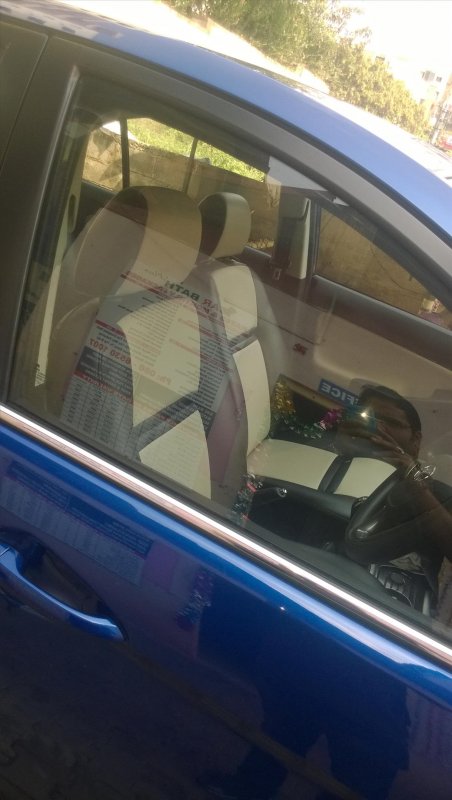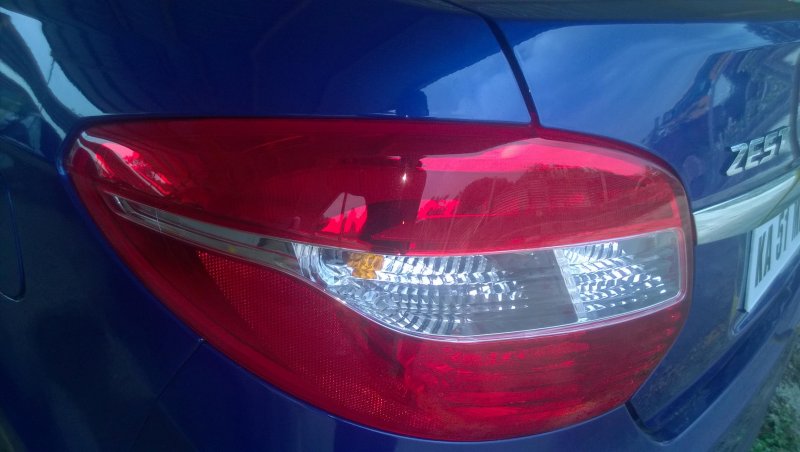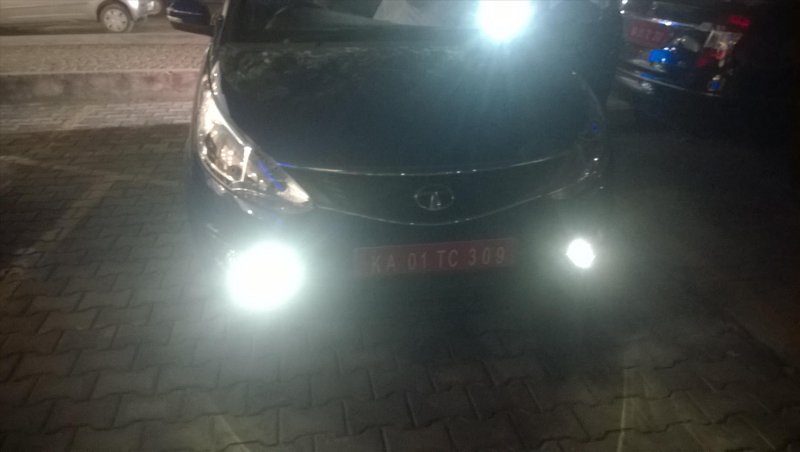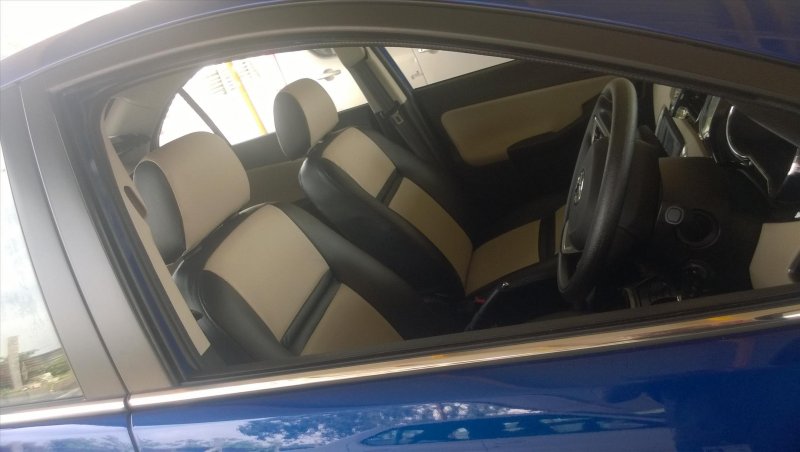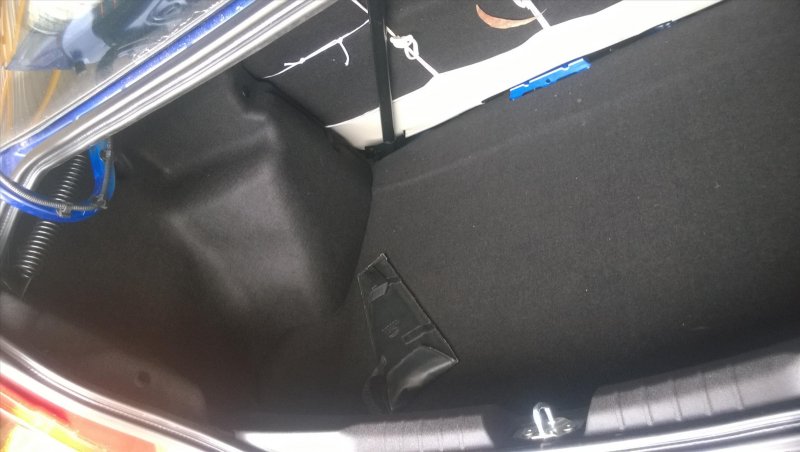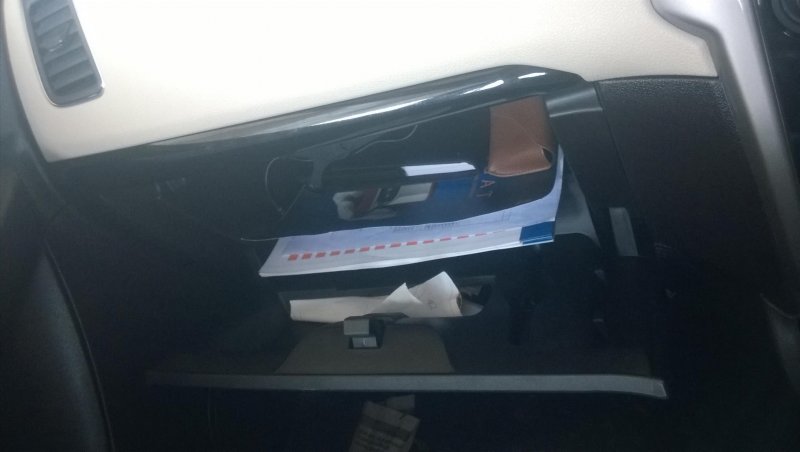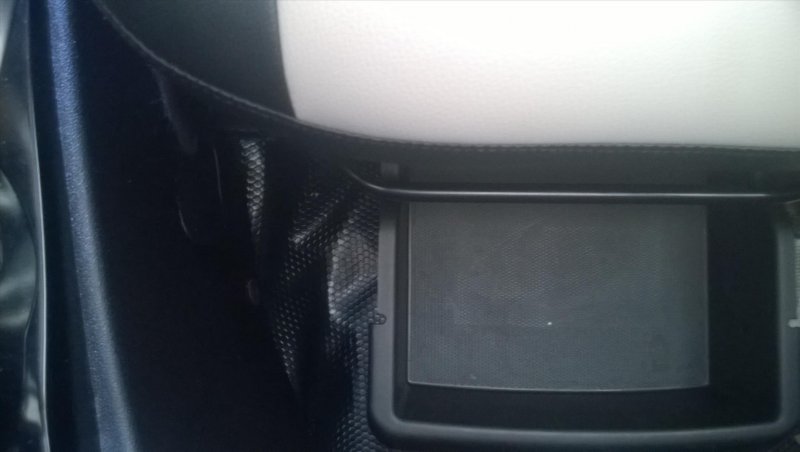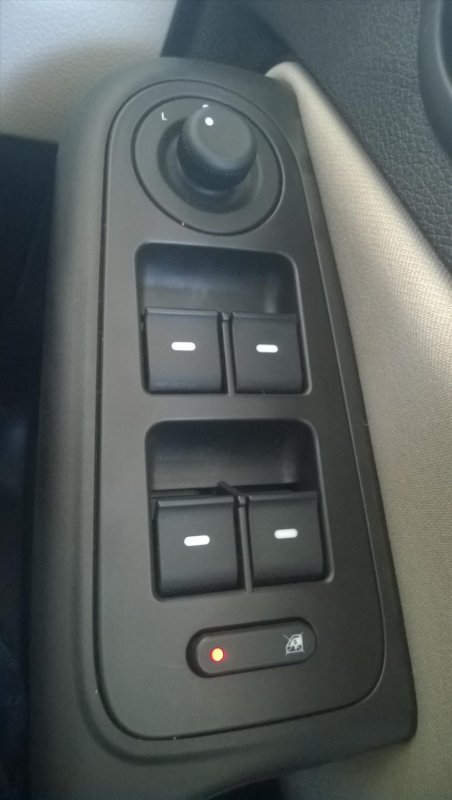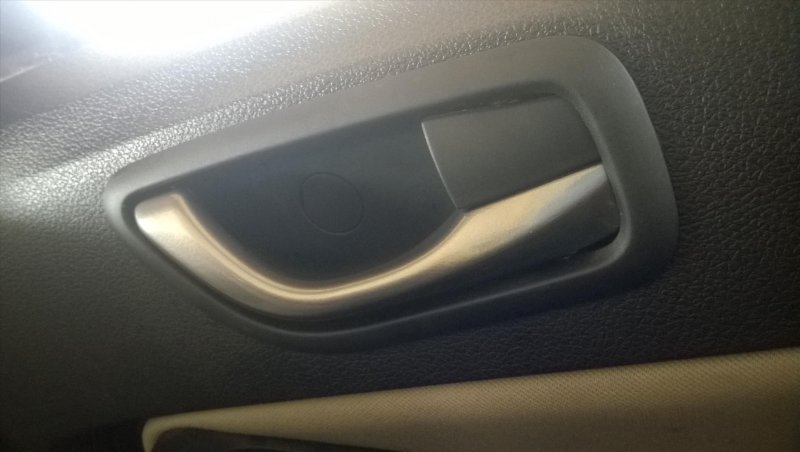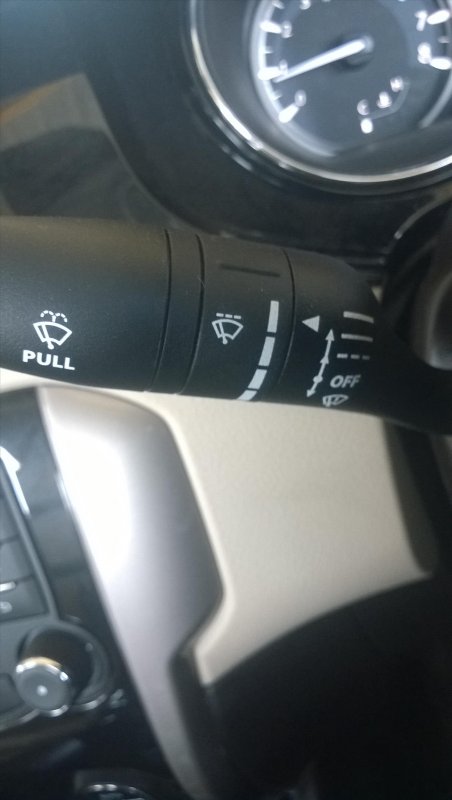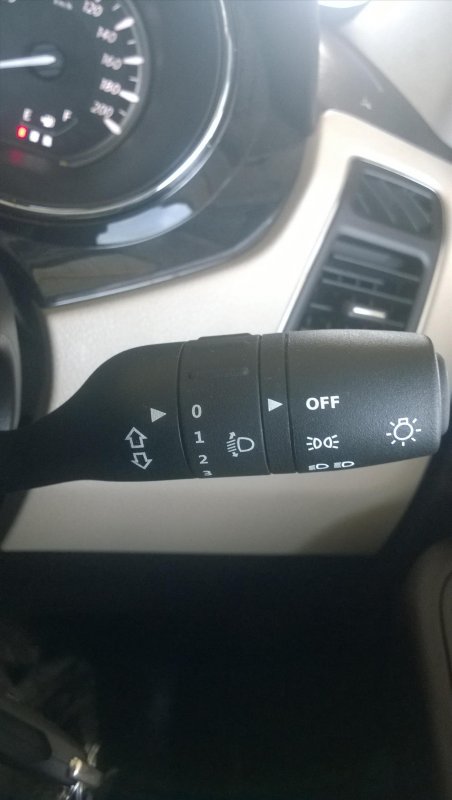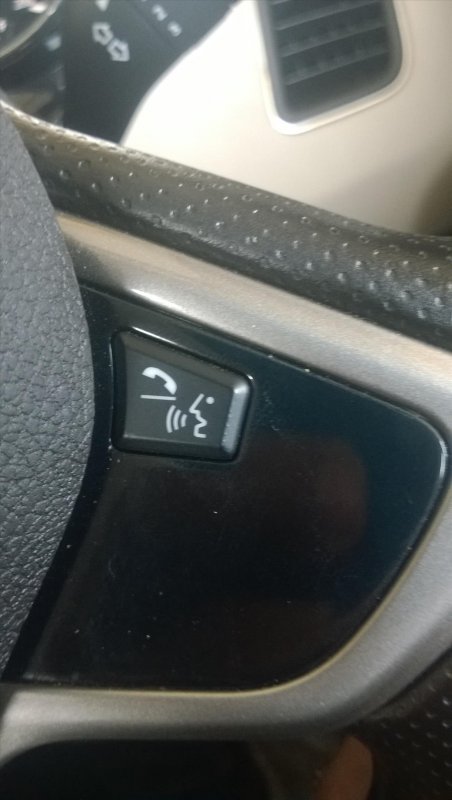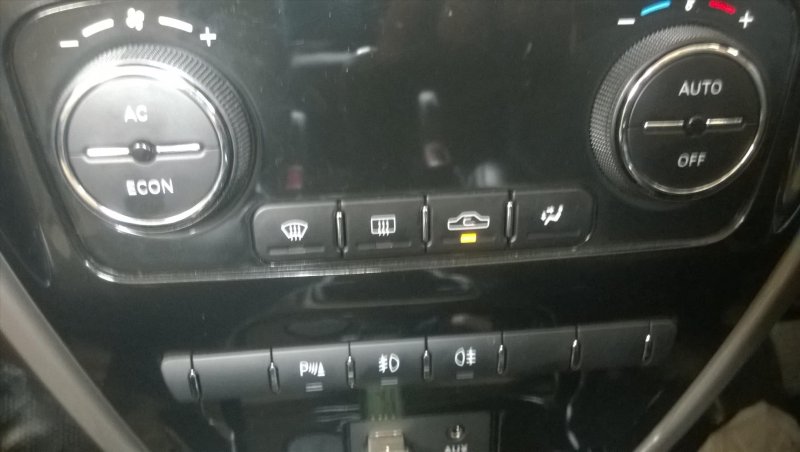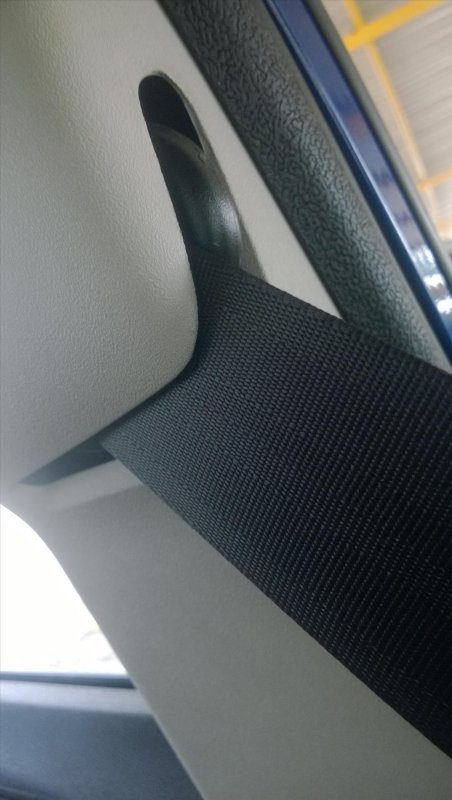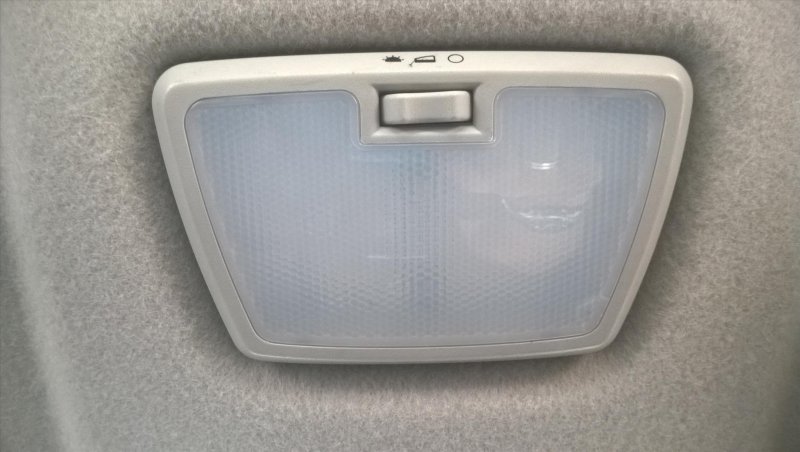 Microphone for attending calls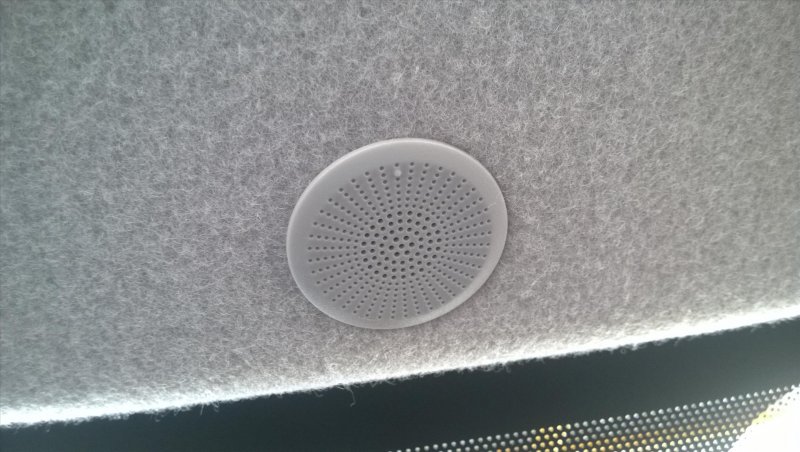 External temperature sensor for Automatic climate control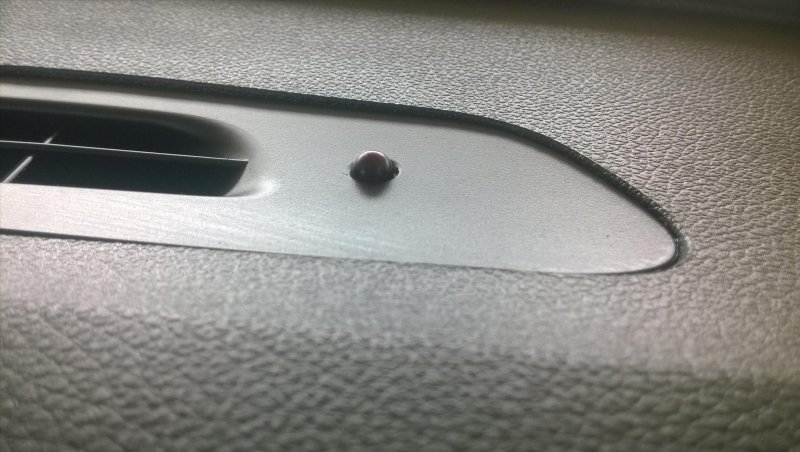 Rear Tweeter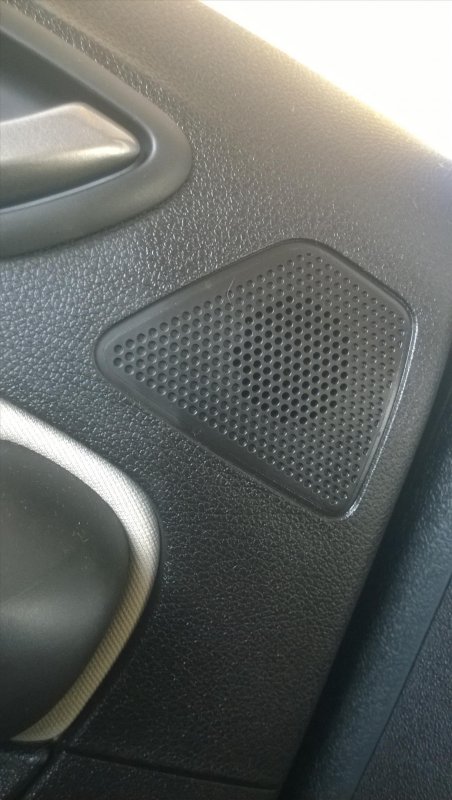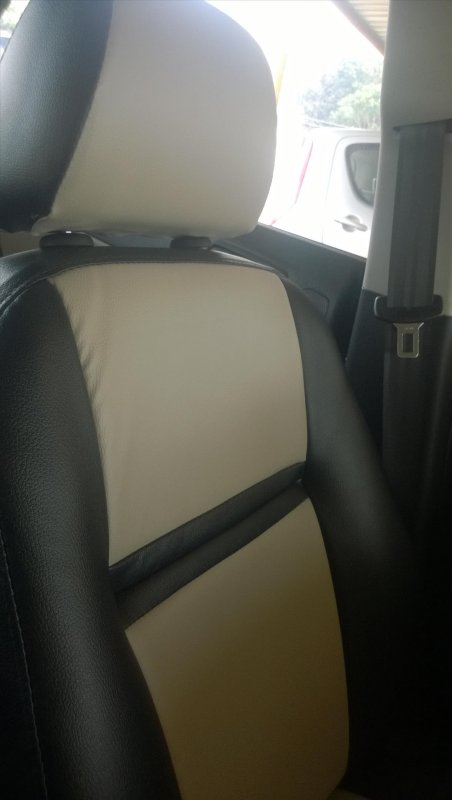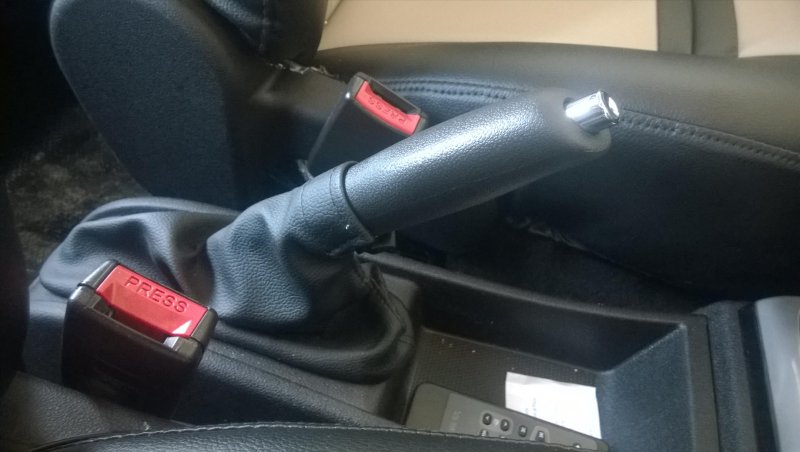 Fold-able Keys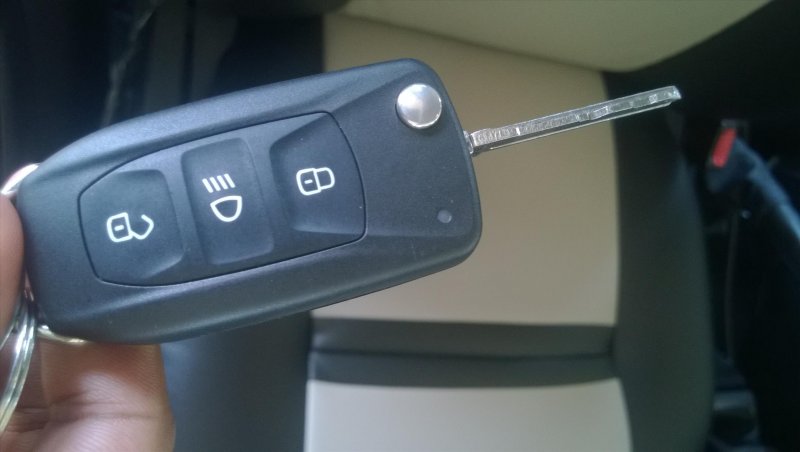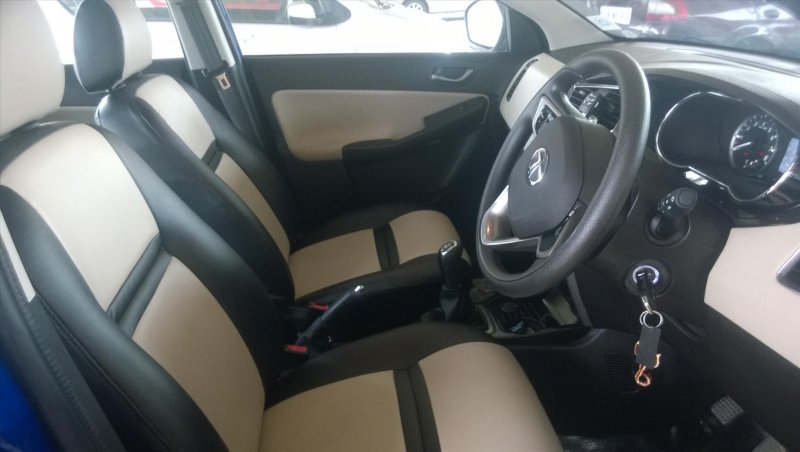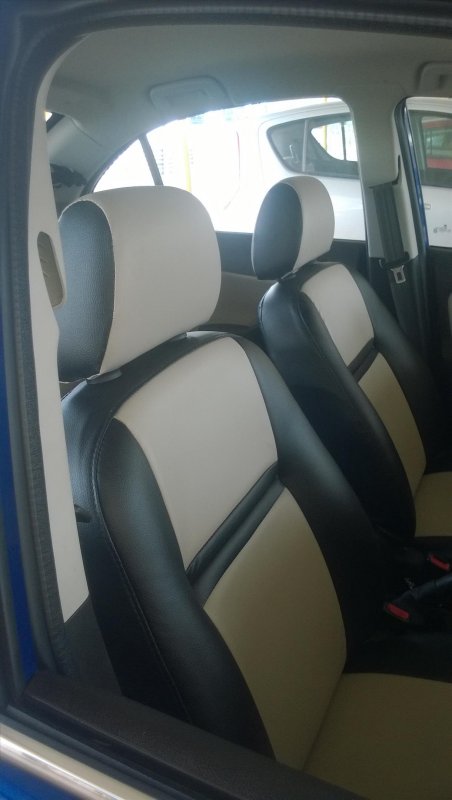 Total Odometer reading from day 1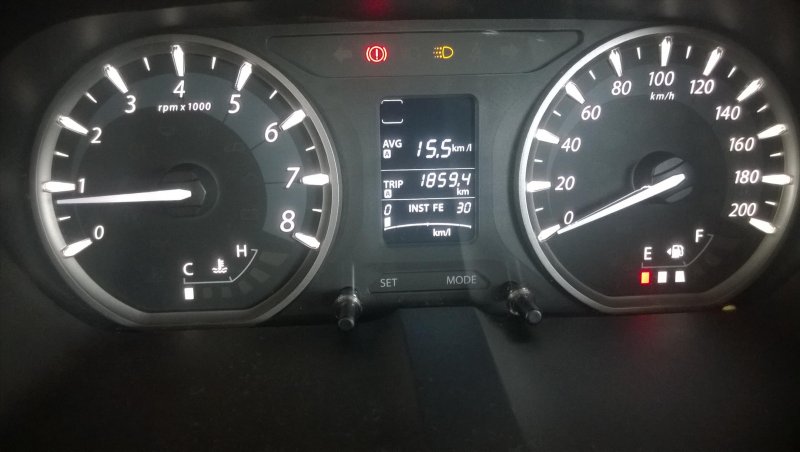 Record Mileage with Feather footed driving on Nice road. 27.5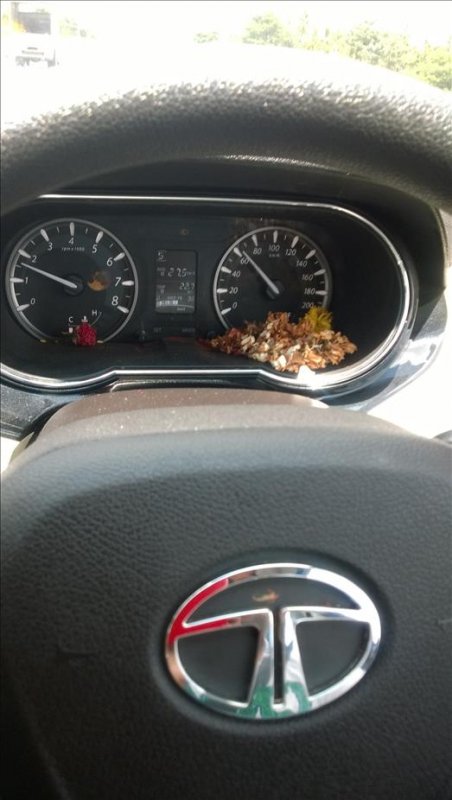 Odometer figures after a short trip to devarayana darga
Last edited: