Tata Motors have just unveiled their unique city car Pixel at Geneva Motor Show. This small hatchback is loaded with latest technology and can be more or less termed as the "Nano of Coming Era". Just check out the Press Release and Photographs for all details.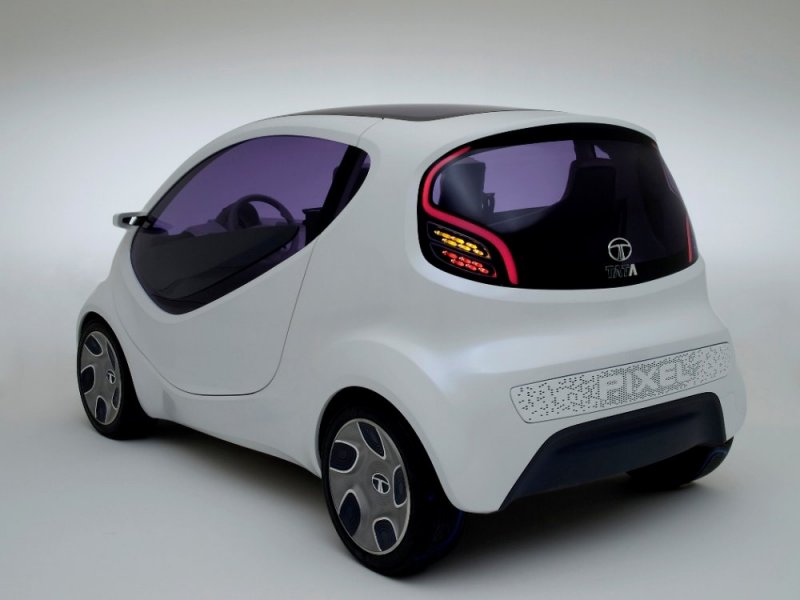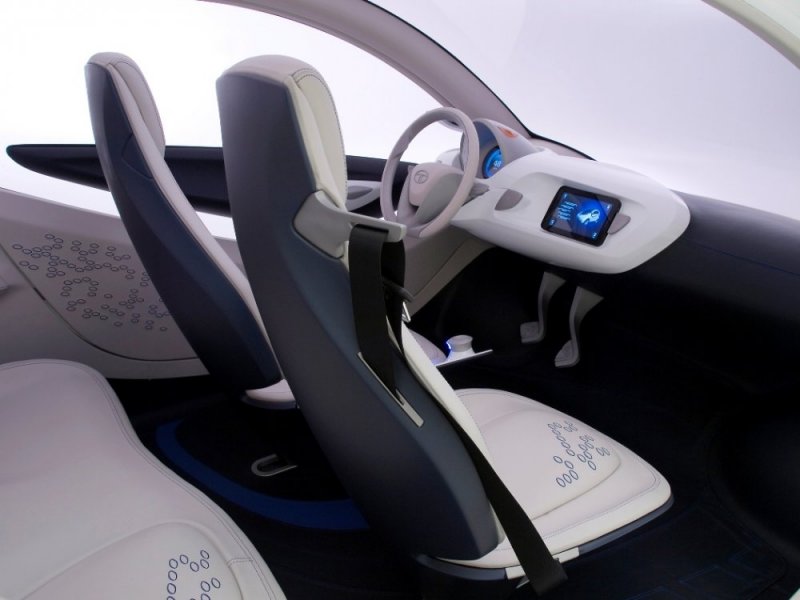 Geneva, March 1, 2011: Tata Motors today presented at the 81st Geneva Motor Show the Tata Pixel, a new city car concept for Europe. Based on the Tata Nano, the Tata Pixel – at just over three metres in length – is the most package efficient four-seater in the world, comfortably accommodating four adults, unlike a typical city car which is either a two-seater or can accommodate two adults and two children only. Speaking on the occasion, Mr. Carl-Peter Forster, Managing Director and Group CEO of Tata Motors, said, "Tata Motors holds true to its belief that there is an opportunity in Europe for a city car, which is optimal in space, manoeuvrability and environment-friendliness. The Tata Pixel is a reflection of Tata Motors' idea of what such a car should be."
The Tata Pixel's ability to manoeuvre and park in the tightest of spaces is made possible by its Zero Turn toroidal traction-drive Infinitely Variable Transmission (IVT), which assists rotation of the outer rear wheel forwards and the inner rear wheel backwards, while the front wheels turn at acute angles. The result is a turning circle radius of just 2.6 metres. The 'scissor' doors rotate upwards from the front to allow passengers to effortlessly enter or exit the Tata Pixel, even in the tightest of spaces. A forward sweeping roofline, with minimal front and rear overhangs, accentuates the youthful styling. The Tata Pixel is also designed to provide a high level of connectivity. Key functions are controlled by the driver's smart phone, running 'My Tata Connect' — the first integrated human-machine interface (HMI) concept from Tata Motors. A 1.2 litre three-cylinder turbocharged diesel engine, positioned at the rear of the Tata Pixel, gives lively performance. The engine is a low-friction design, featuring variable coolant and oil pump and rapid warm-up technologies. With optimised aerodynamic drag, low rolling-resistance tyres, stop-start technology, and intelligent battery charging, the Tata Pixel returns European combined cycle (NEDC) fuel economy of 3.4 l/100km and CO2 emissions of just 89g/km.
Drive Safe,
350Z