Joined

May 16, 2014
Messages

1,882
Likes

3,358
Location
"
No car is perfect in this world. We strive to make them perfect. likewise no car is totally bad. We all love our cars passionately and unconditionally. In this review, I do not intend to hurt any members feelings,nor do I intend to show any car in poor light. If at all, I hurt /step over someone's toes inadvertently, during my review ,please forgive me for it."
...
Mayank
Why a new car?
I was a proud owner of Ritz 1.2 (2010 model)and Swift 1.3 (2008 model)both
petrol
vxi. Of late I was getting tired of new problems popping up almost every other day,in both the cars. My wife was simply getting sick of the 2 hatchbacks which we owned, occupying space in our gallery, but not being driven around much.She felt that there was need for only one car,and that two cars are overkill for our small family size.A.C of the maruti ritz
never cooled us ever
.In the last couple of years Ritz A.C started deteriorating /malfunctioning further,and driving the car was getting exhausting and torturous.MASS always said: leave your car with us ,we will open up and see,and then tell you what the problem is!! In simple words there was very little air coming out of the vents, cool or not. All 4 door latches of Ritz were changed over the years due to defects.They used to get locked permanently refusing to open. Problem with Swift was that it was becoming a rattle house of all sorts. And the rattles were increasing every year, despite of a major suspension overhaul as well as tyre change to yokohama A- drives. Both the cars required a clutch overhaul within next 10,000 kms. We wanted one good hatchback in exchange of these 2 we owned.Despite of my love and longing for these 2 cars,it was time for us to move on.I cried the whole night thinking how I will have to part with them. We started searching for the options.
Cars we were looking at.
1) Mahindra TUV-300 T8
2) Ford Ecosport
3) TATA NEXON
As is my habit
,I never go out in the market and try/test drive 15 cars to find out which car is for me. I first decide which car appeals to me the most,and then go out in the showroom and try to reason out why I should buy/not buy this car
.So my choice is already narrowed down to 2,at the most 3 cars
even before
I venture out of my home! If only sales staff knew of my habit !!
Initially I was not at all in love with Tata. Bad images of the past, lazy attitude in improving SAFARI, niggles and complaints with earlier models and Aria pricing and positioning disaster played their part in putting me off.Actually I was afraid of owning a tata car,due to so many complaints in online forums.Moreover nothing appealed to me from their stable except SAFARI. But I started noting the changes in Tata, since the launch of Zest. It was a better car than its peers of that time. To me it looked to be of strong built and with
no major niggles thread running
around in online forums. Then when Tiago was launched,I was impressed further. I liked the shape as well as interiors of the car. But it was a 3 pot shaky motor. It was almost perfect city car with small footprint, within my budget. But it appeared actually like a downgrade from my Swift and Ritz, which were both 4 cylinder engines and refined as well. I lost interest and started looking at
TUV 300
.I was mesmerized with its high seating position, looks and ladder frame chassis, robust and abuse friendly nature. There was 1 more contender and that was
Ford Ecosport.
But my wife rejected it outright, saying she did not like the shape of it at all!! Who was I to contradict her?! I had liked TUV300 all this while. 5th tyre on the TUV suits more than on the Ecosport,that's true. It doesn't look SUV type but
TUV
looked the part. I took 2 test drives of
TUV ,
and I liked the car very much.
Its amusing to think of this fact that I never ever test drove
Ford Ecosport,
despite of it being in the contender list. And I do not regret it either. Only
TUV
was the one pulling my heart strings,and it was the only true contender of
Nexon.
TATA Dealer EXPERIENCE.
There are 2 Tata dealers in my city, viz.1]
Society motors
2]
Brindavan
shelters
.
On 21st sept,Nexon was launched. So far I was not a fan. I did not approve of the shape. Still I was just very curious with all the hoopla around it.I wanted to see what am I missing (which everybody was praising about). I landed in the Society motors showroom,on 19th sept itself,ie 2 days before the official launch.Nexon was there in dual tone sapphire blue colour. I was mighty impressed.!!I Liked the exterior as well as the interior, which was at least 2 generation ahead of the cars I owned.Only when I saw the car in person did I realise its beauty and fit and finish.
There was a finesse to it which was missing in the TUV
. I requested the test drive then and there. They promised it only after official launch. Fair enough. I agreed. They noted down all my personal details. On the promised appointed date, I waited and waited in my home, and no one came, no call, no sorry nothing!!. The funny thing is the same thing happened on 3 different occasions

. I was frustrated to no end. I was forced to approach Brindavan Shelters,the second dealer in my city .Initially they did not have the test drive vehicle. Finally when the vehicle arrived with them,the Nexon test drive happened,which completely and totally changed my as well as my wife's mind.It was a better car, then tuv in
more aspects than one
and it appealed to our heart as well as mind.It was fitting perfectly to our requirements.Therefore We finalised
NEXON,xz+ diesel in single tone Moroccan blue colour.
The dealer offered to exchange both of our hatchbacks with TATA ASSURED.We were contented.When it was time to let go of our swift and ritz we all became teary eyed.My son was the saddest.He treated them like buddies.Truly they had become like family members to us in the past decade. Alas!Farewell! Time to move on.
Initial NEXON ownership experience.
Its based on my driving it in the city for about
1000 kms
,mostly in
city mode
and sometimes in
sports mode
.
In one word:
FANTASTIC
.
What I love in this car.
1] Nexon is Easy to drive. Ergonomics is spot on. Everything is easily within reach.
2] Fantastic acceleration, even in the city mode, which I am using currently.Sports modes takes it to another level with powerful pickup and adrenaline rush.
3] Chilly A.C, cools the cabin very fast.
4] Good visibility of road from the driver seat, I can see the top bulge of the headlights.Car has light steering and simple and easy maneuverability.
5] Big[215/60R16] Bridgestone Turanza tyres.
6]
Very very good ground clearance of 209 mm
. This is very welcome in my city Kanpur,which is notorious for bad roads filled with potholes.
7] Build quality is exceptional. Everything appears to be properly bolted and held together.This car will surely score good someday in NCAP tests.
8] Plastic quality is one generation ahead of the present day [esp.maruti ]cars.
9] Brake bite early and bite is firm and good too.There is no panic or drama in sudden braking maneuvers. The car stops in time and within expected distance.
10]
Contrary to what is posted in popular online forums
, I find the ride supple and pliant. It's not at all bouncy, or wallowy. Its firmly planted ride with muted suspension noise. TATA
has not
compromised the ride quality in exchange for high G.C.
11]
Eight speaker HARMANN music system is awesome.
I do not find any need to upgrade in this area. The sound is clear and crispy with adequate bass. There is no vibration or buzzing from the sound system.
12] During vacuum cleaning I noticed that TATA has nowhere tried to do cost cutting,be it the carpeting or the plastics.Every thing in the interior looks from 2 segments above,it's that good.
13] The fuel average I am getting currently is 14 to 16 km/lt. I am alright with it.
I am happy. I am falling in love with this car each day.Its growing up on me!!
My wish list of improvements.
1] Stepney should be an alloy in xz+.
2] 1st and 2nd gears are difficult to engage. I struggle with them to slot into the gates properly, otherwise the gear stick bounces back to neutral.They are notchy.
3] Accessories should not be forced down owner's throat. I should be free to choose what I want.Despie of stiff resistance I was forced to purchase the el-cheapo perfumes, mats and covers etc as official accesories for exorbitant price.
4] Tata should provide more colour options for the car.
5] Whenever I accelerate, the engine note is very audible inside the car
despite of all the insulation
. Only when the music is off, I do get to hear it.I don't dislike it ,but I did not expect it either. This engine note of acceleration is present on all modes and is max in sports mode.I am getting used to it.Maybe it will decrease with time.
Enough of talk.Now some pics.
On the day of delivery with my family on the right.My swift on the extreme left. BTW who is smiling the most?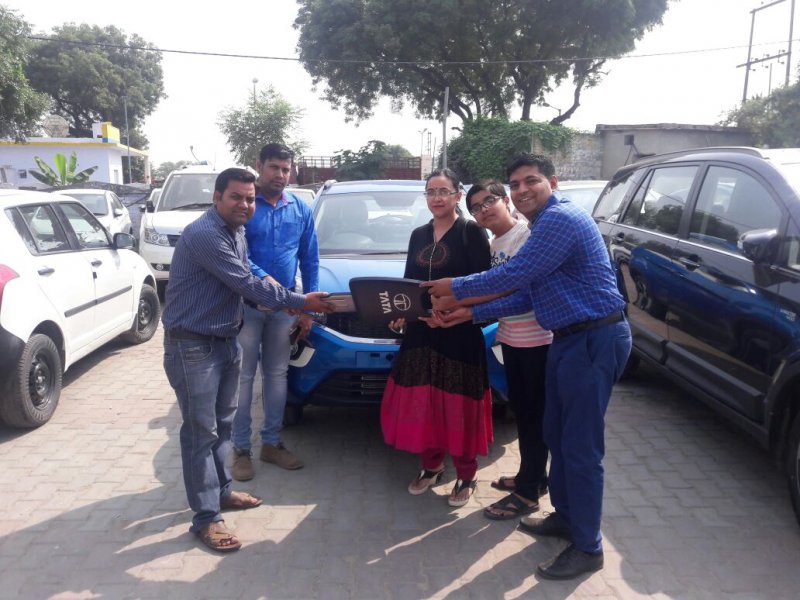 in my home,under the porch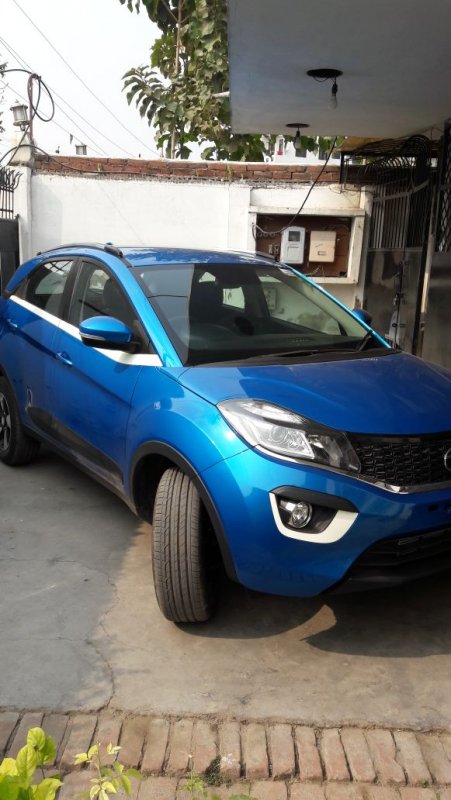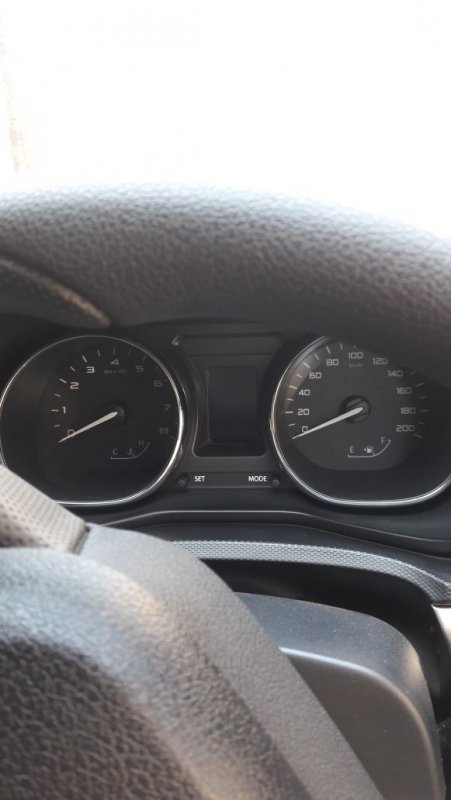 yours truly with the camera for the occasion
various stickers on the windshield along with oem fastag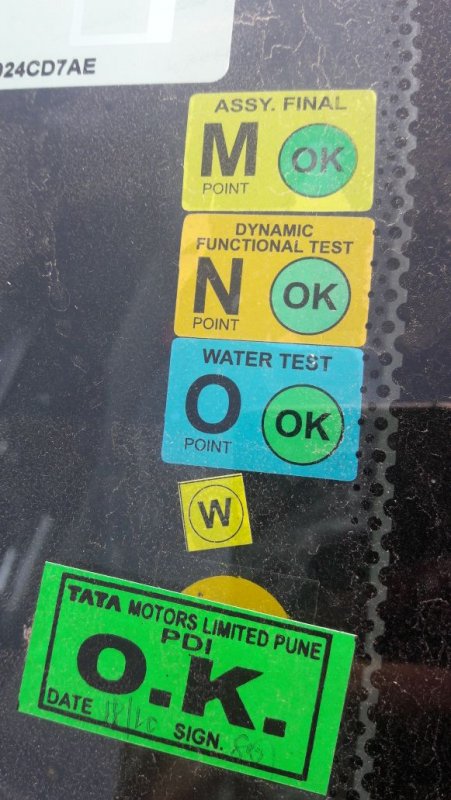 I like the funky back with bumper reflectors and the shark fin antenna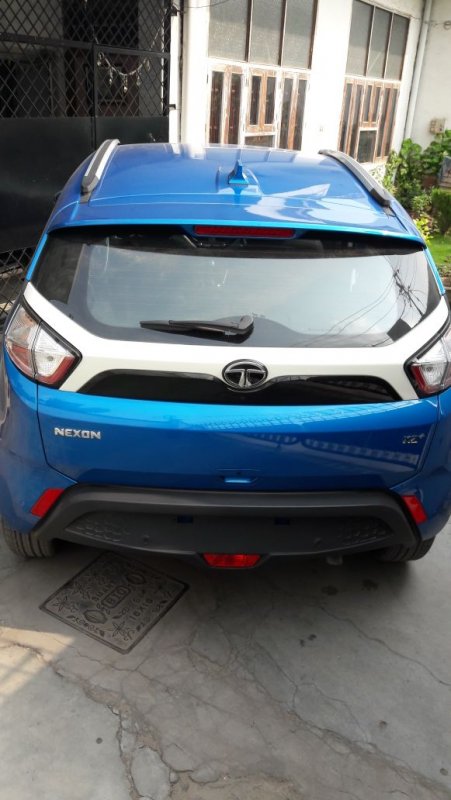 LED back-lights in action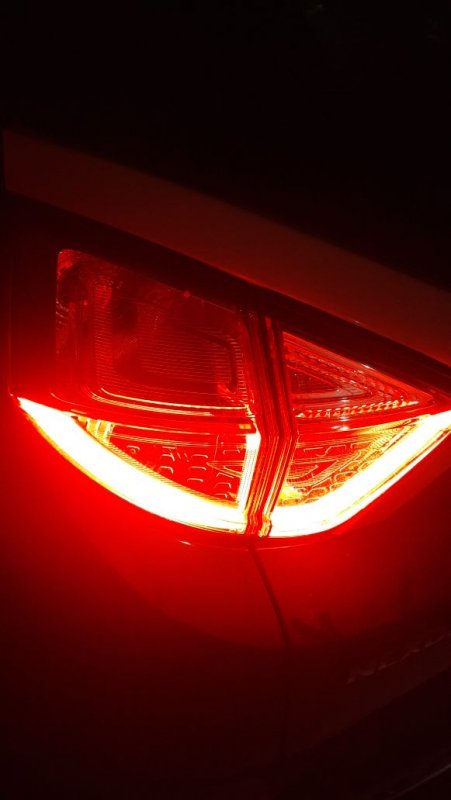 osprey was the original name planned by TATA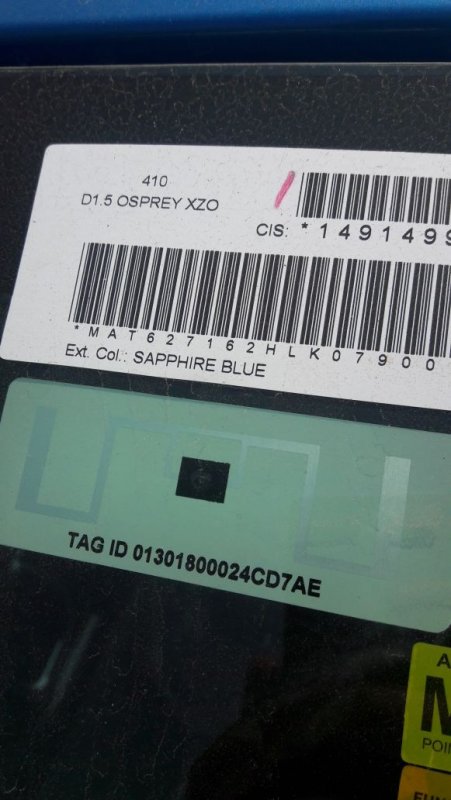 Beautiful DRLs in action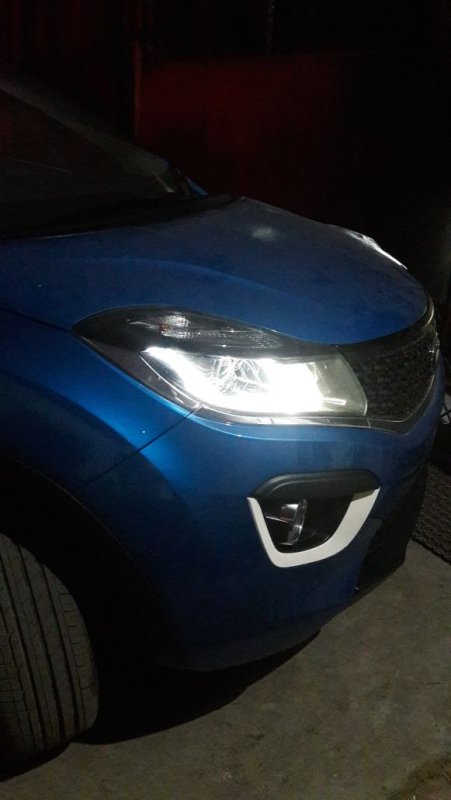 Funky grill shape and the eyebrow indicators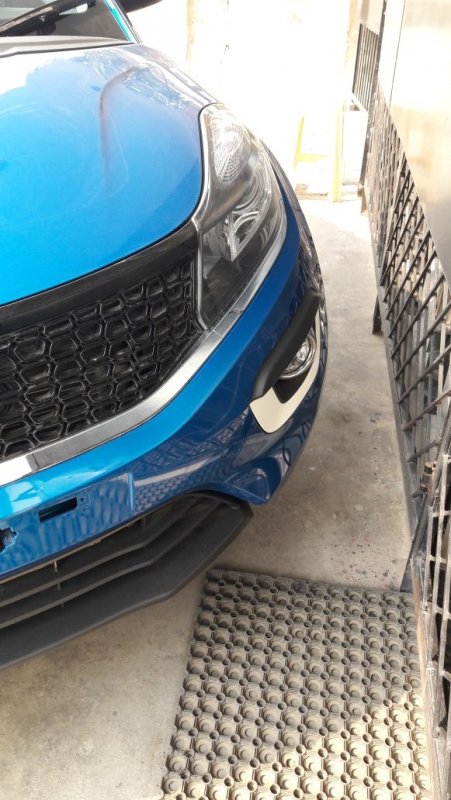 I love the simplistic 5 spoke alloy wheel design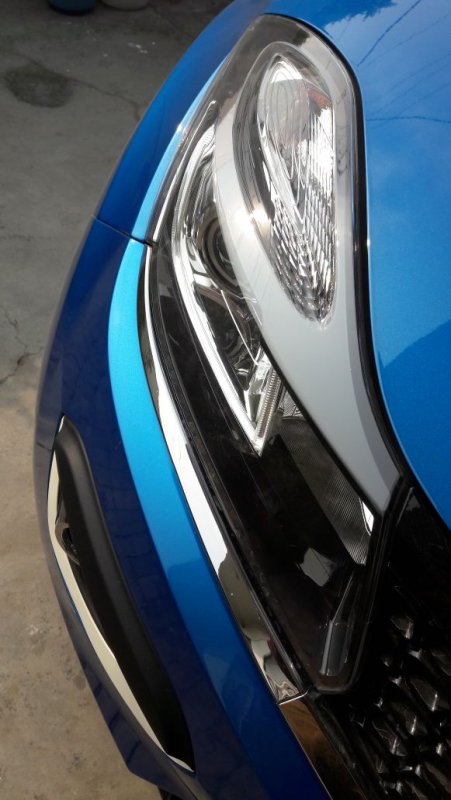 Dashboard-with infotainment screen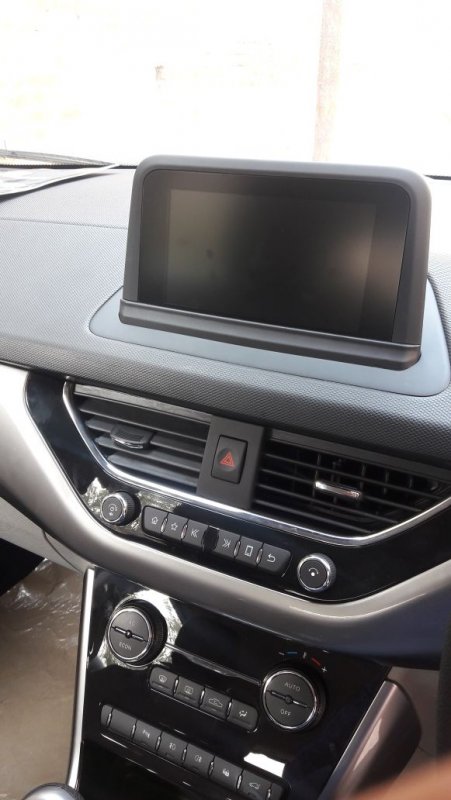 ORVM with turn indicators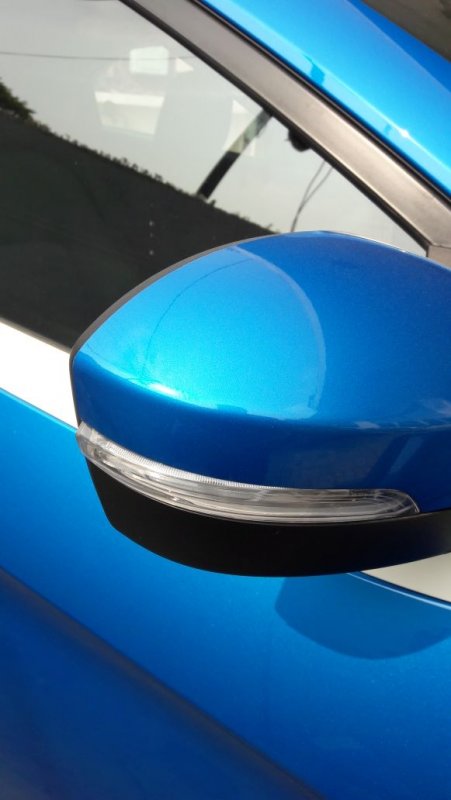 The roof rails are not stuck as an accessory but are real and quite sturdy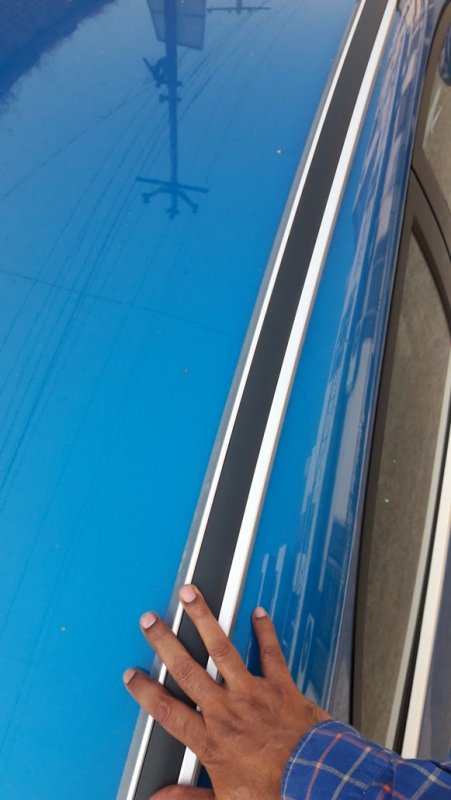 youngest fan of Nexon in the house
TATA logo and the various controls on the steering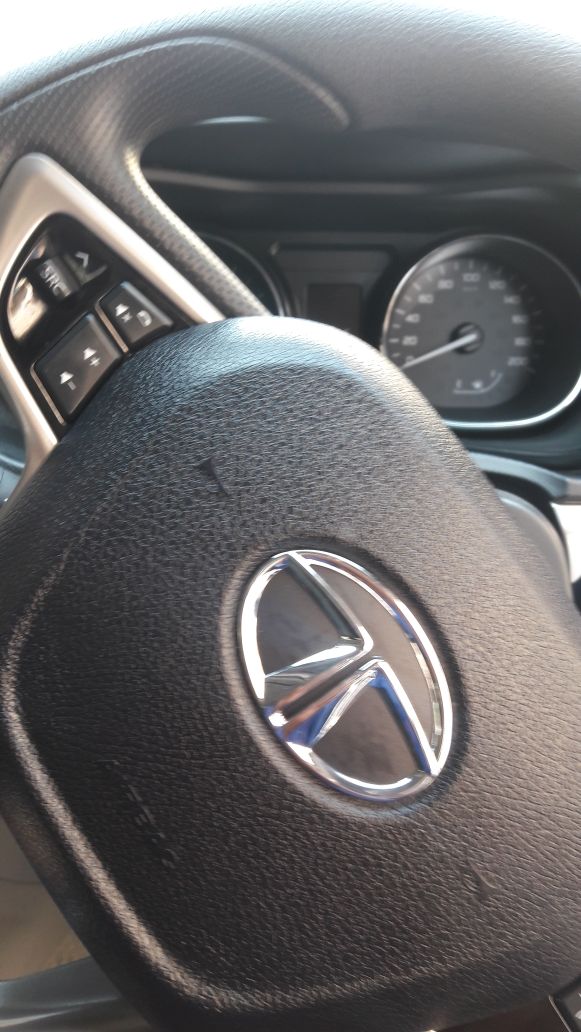 Last edited: