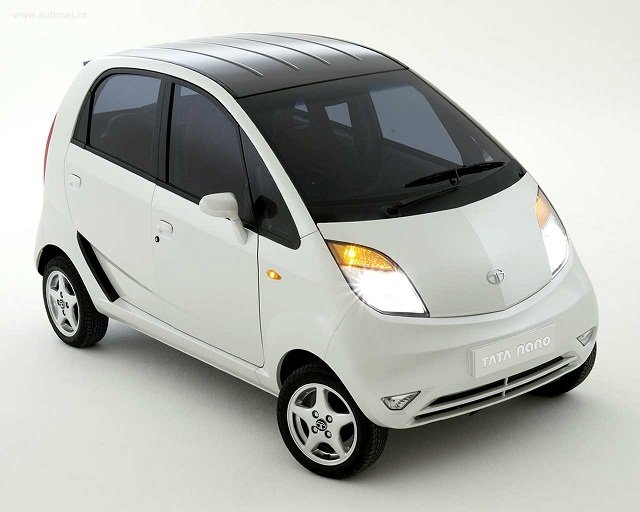 The worlds cheapest car is not so cheap for the people in Nepal. Blame the high taxes, the Nano was launched at a price of NRS 7.98 that translates to Rs. 5 lacs.
Read the following report from ET.
KATHMANDU: The Maruti 800, the cheapest car available in Nepal, faces tough competition from Sunday as the world's cheapest car, Tata Nano, launched its sale in the Himalayan republic at an introductory price of NRS 7.98 (almost Rs.5 lakh).
A gleaming yellow Nano Standard was unveiled in the capital by Johnny Ommen, Tata Motors' chief of international business, passenger vehicles, and Siddhartha S.J.B. Rana, executive chairman of Sipradi Trading, Tata's exclusive dealer in Nepal for almost four decades.
The introductory offer would be open for 10 days with the delivery of the first consignment scheduled in July-end. While unlike in India, where the car's price varies from state to state, in Nepal, there would be one single price for a model.
Source: Economic Times