Car Tested : Tata Indigo Manza
Variant : Aura (ABS)
Fuel Type : Petrol
The Story of Indigo : Back To History
2002
Wayback in year 2002, Tata Motors introduced the cheap and affordable 4 door sedan in India named "Indigo" which was derived from Tata's popular hatchback - Indica.
Like Indica, Tata Indigo won hearts of many but few of the audience was not still ready to accept Indigo as a proper sedan due to its Indica'
ish
looks, All the difference made was the sedan boot stuck on it.
Tata Indigo initially came with a 1,405 CC Engine producing 85 Brake Horse Power and 11.2 Kilograms of Torque, The car had 5 speed manual transmission and fuel options of Petrol as well as diesel.
2005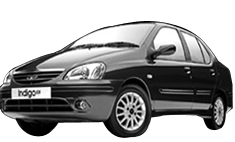 To make the Indigo even more exciting and Value for Money, Tata motors thought of some action and launched it in a new version - Indigo SX. The changes outside were small but the feature list went much longer which included Beige Interiors and wooden trims to give upmarket car feel, LCD Screens on front seat headrests
(First in Class!)
, Power Steering, Power Windows, Central Locking etc. These features made Indigo a worth buy at mouth watering price.
2007
2 Years Passed and Indigo's popularity wasn't declined yet. Infact, This time Tata Indigo became VFM than ever. Tata Motors came up with the long wheel base Indigo XL version at Rs 7.5lakhs which was an irresistible product.
The XL noticed some changes on outside such as new headlamps, Tail Lamps, Refreshed Bumpers and the interior changes were Front Power Seats, Rear A/C Vents, Rear Armrest, Inside car connectivity, Airplane like Trays, DVD Player etc which were not even seen in any car in C+ segment.
2008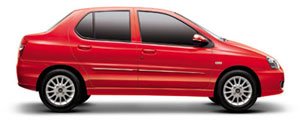 As the cost of materials,labour,transport and taxes etc was reaching sky limits, Tata showcased the Indigo in an all new
avatar
at previous Auto Expo held in January 2008.
This new
avatar
of Indigo is known as Indigo CS where "CS" stands for "Compact Sedan", That is because they chopped the boot of Indigo so that it falls under the norms of 4 meter length, resulting the company to pay much lower excise duty and in the end, Making buyers Happy.
However, As a Tata some nitpicks regarding quality and After Sales Service were commonly found in most of these Indigos.
2009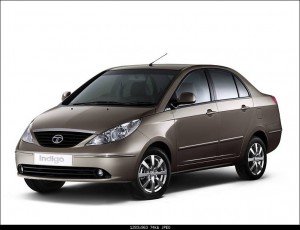 After making a big suspense through a teaser website, Advertisements etc. Just 4 Days back Tata Motors finally revealed an all new generation Indigo christened as "Manza",
(based on Indica Vista)
and gave it a new lease of life.
Many people are twerling their minds to know what actually "Manza" Stands for
(Means Steer in Italy)
, But it doesn't matters much!
All we need is a Perfect, Affordable, Feature Loaded Vehicle from Tata Motors that is why
The Automotive India
team has test driven the newly launched Manza to find out where it stands in the class and to provide many people waiting out there for an un-biased, Detailed and an Exclusive Report, Check it out!
Last edited by a moderator: